Best deals for February 2020
---

Image adapted from: Manekineko, @alexiusboy
Whether or not you've got a bae to spend Valentine's Day with, here's something everyone can enjoy this February regardless of relationship status: Good deals. Most of what we have this month is for food – which is just as well, since we can't say no to tasty bites – but there's also a karaoke promo and a mega baby fair for the parents out there.
---
1. 1-for-1 ice cream at Bread & Butterfly (U.P. from $5)
---

Image credit: @alexiusboy
Opened by the same people behind Saveur, Bread & Butterfly is a new ice cream kiosk serving up novel flavours you've never imagined such as White Chocolate Miso, Strawberry Tomato Sorbet, and Apple Cucumber.
A single scoop starts from $5, but they're celebrating their recent opening with a 1-for-1 promotion over the entire month.
Promotion period: Until 29th Feb 2020
Address: 435 Orchard Road, #B1-46 Wisma Atria, Singapore 238877
Opening hours: Mon – Sat 10AM-10PM | Sun 10AM-5PM
Website
---
2. Up to 70% off at Royal Sporting House Bukit Panjang's closing sale
---

Image credit: Capitaland
Sad news: The Royal Sporting House outlet at Bukit Panjang is closing down. To clear out their stock, they're offering slashed prices of up to 70% off on their sports items. We're not sure of the exact products being put on sale, but you can probably expect the standard host of branded sports shoes, apparel, and accessories.
Promotion period: Until 18th Feb 2020
Address: 1 Jelebu Road, #01-33/34 Bukit Panjang Plaza, Singapore 677743
Opening hours: 11AM-9.30PM, Daily
Telephone: 6769 9376
Website
---
3. 1-for-1 Thai-style high tea at Baan Ying (U.P. $38.80 for 2)
---

Image credit: Baan Ying Singapore
Have a relaxed afternoon nibbling on Thai-style high tea at Baan Ying, a Thai restaurant hailing from Bangkok itself. While normally priced at $38.80 for 2 persons, there's now a 1-for-1 deal that lets you enjoy the tea set at the same price for 4 people – which works out to the very affordable price of just $9.70 per person! Looks like our tai tai dreams are coming true after all.
Included in each set are a mix of sweet and savoury bites like chicken wings, prawn rolls, and heart-shaped mango sticky rice cakes. Each person will also get one drink to wash it all down with.

Image credit: @baanyingsg
It's a really cosy space too, with light wooden furniture, artificial trees, and lots of wide window panels all around for natural light to shine through. Gather your BFFs and don't forget to dress nice, as you'll probably be taking loads of photos!
Promotion period: 3rd – 4th Feb 2020

Address: 103 Irrawaddy Road, #02-07 Royal Square @ Novena, Singapore 329566
High tea timings: 2.30PM – 5.30PM
Telephone: 9111 7852
Website
---
4. Buy 6 get 6 free obanyaki at 108 Matcha Saro
---

Image credit: @108matchasarosg
If you've got more reunion dinners lined up over the next few weeks and want to contribute something other than oranges and tarts for house visits, the obanyaki from 108 Matcha Saro is a good choice. Right now, they're having a buy-6-get-6-free promotion every Thursday till 13th February, so there's no need to hold back.

Image credit: @kukujiji
Pick from either Matcha Custard with Original Dough or Red Bean with Matcha Dough (U.P. $2.90 each). You'll be saving a total of $17.40 with each set bought!
Promotion period: Thursdays, until 13th Feb 2020
Suntec outlet
Address: 5 Temasek Boulevard, #B1-K5, Singapore 038985
Opening hours: Mon – Thu 11AM-9PM | Fri – Sun 11AM-9.30PM
Telephone: 6259 4704
Changi Airport outlet
Address: 65 Airport Boulevard, #02-93 Changi Airport Terminal 3 Departure Hall, Singapore 819663
Opening hours: 7AM-11PM, Daily
Website
---
5. 50% off and 1-for-1 deals on steak and mains at TXA Pintxo Bar
---

Image credit: @celeste_syn
The grand Alkaff Mansion has recently reopened, and with that comes a bunch of fancy new dining options as well. One of them is TXA Pintxo Bar, a Basque restaurant serving Spanish tapas on skewers known as Pintxos.
Fret not if you'd rather have one hefty meal instead of many small bites, as they also serve a selection of mains and steaks.

Txuleta
Image credit: TXA Pintxo Bar
Currently, they're offering the following 50% off and 1-for-1 deals on selected days:
Tuesday: 50% off Txuleta (U.P. $180/kg)

Wednesday: 1-for-1 Mains under TXA Grills (U.P. $20 – $98)

Thursday: 50% off OP Rib (U.P. $98)
Go big with a steak, or have a Grilled Sea Bass Fillet (U.P. $26), Smoked Pork Collar (U.P. $24), or Grilled Octopus (U.P. $32) if you want to be more conservative with the spending.
Check out their full menu here.
Promotion period: Until 29th Feb 2020
Address: 10 Telok Blangah Green, The Alkaff Mansion, Singapore 109178
Opening hours: Tue – Sun 5PM-11PM (Closed on Mondays)
Telephone: 8123 8484
Website
---
6. $1 nett/hour per person for karaoke sessions at Manekineko
---

Image credit: Manekineko
Channel your inner Beyonce with a karaoke session at Manekineko, which is currently having an ongoing $1 nett per person per hour deal. Yup, you read that right – just $1 per hour!
Before you get overexcited, here are the T&Cs:
Only applicable between 11AM-6PM on weekdays

Valid for minimum 3 pax

Only for 3-hour singing sessions

Mandatory to top-up $5 per person for free-flow drinks and tidbits
Taking all that into consideration, though, it's still a comfortable $8 per person in total for a good 3-hour singfest and all the munchies and thirst-quenchers you could ask for. That's still cheaper than other KTV joints which don't even offer any snacks.
Promotion period: Ongoing
Find an outlet near you here.
---
7. 2 for $5 Matcha Latte at TP Tea (U.P. $4.80 each)
---

Image credit: @matchathursdays
There are so many new bubble tea stores opening up these days, it's hard deciding on which to try next. But matcha lovers should make a beeline for TP Tea, as they're having a 2 for $5 deal on their Matcha Latte (U.P. $4.80 each) with fresh cream poured over the top. This means you're paying just $2.50 per cup! You can choose to have your beverage either hot or cold.
Promotion period: Until 7th Feb 2020
Find an outlet near you here.
---
8. 50% off Wild Wild Wet tickets (U.P. $32)
---
As the cool season fades away and we go back to our usual hot weather, make a trip to Wild Wild Wet to beat the heat. They're offering 50% off all Day Passes (U.P. $32) from now till the end of March, so take this chance to go on their spiralling water slides or float along in their wave pool.
The only catch is that the Shiok River, Slide Up, Torpedo and Water Works will be down for maintenance during this period – which probably explains the slashed prices. Nevertheless, it'll still be a fun day out with plenty of other rides to enjoy.
Promotion period: Until 31st Mar 2020
Address: 1 Pasir Ris Close, Downtown East, Singapore 519599
Opening hours: Mon – Fri 12PM-6PM | Sat – Sun 10AM-6PM
Telephone: 6581 9128
Website
---
9. 1-for-1 burgers at Quick Fix Bistro (U.P. $10 – $18)
---

Cheeseburger
Image credit: @juliuslim
Get your burger fix from Quick Fix Bistro, an eatery just a stone's throw from Kallang MRT station. The cosy establishment with beer pong and a good selection of alcohol is having a 1-for-1 promotion for their burgers in the following flavours:
Teriyaki Pork Shabu (U.P. $10)

Black Pepper Chicken (U.P. $10)

Cheeseburger (U.P. $12)

Wagyu (U.P. $18)
That means you could be getting a meal for as low as $5, which is cheaper than a bowl of ma la at the coffee shop!
To get in on this deal, simply "like" Quick Fix's Facebook page, "like" and share this post, and tag 3 friends. This is only valid for the first 50 burgers per day, so act fast!
Promotion period: Until 8th Feb 2020
Address: 4 Jalan Ayer, Singapore 389142
Opening hours: Tue – Sun 5PM-12AM (Closed on Mondays)
Telephone: 9845 2314
Website
---
10. $7.50 off Chilli Crab Mazesoba + free crab meat top-up at Nadai Fujisoba Ni-Hachi (U.P. $27)
---

Image credit: Itadakimasu by PARCO
Mazesoba is a dry Japanese noodle dish that typically involves pork, lots of spring onions, and an onsen egg. But Nadai Fujisoba Ni-Hachi puts a local spin on it with their chilli crab version – and they're so generous with the sweet gravy that it doesn't even look like a dry dish! *slurp*
Their Chilli Crab Mazesoba is now going at a discounted price of $19.50, down from the usual $27 – which means $7.50 in savings. You'll also get to enjoy a free top-up of crab meat, which you can have together with any leftover gravy and the provided mantou buns.
Get your coupon here.
Promotion period: Until 16th Feb 2020
Address: 100 Tras Street, #03-14 100AM, Singapore 079027
Opening hours: Mon – Fri 11AM-3PM, 5.30PM-10PM | Sat – Sun 11AM-4PM, 5PM-10PM
Telephone: 6443 8827
Website
---
11. Up to 90% off baby products at Baby Land's fair
---

Italybaby Cot Playpen with 7-in-1 Bedding Set and free anti-dust mite mattress
($399, U.P. $986)
Image adapted from: Baby Land
Being a parent isn't easy, and it's also incredibly expensive, what with the need for prams, feeding equipment, and clothes that they grow out of in just a couple of months. To ease that financial burden a little, drop by Baby Land, Singapore's largest baby fair with up to 90% off products for your little one.

PUKU twin stroller ($99, U.P.$439) – can be attached to a second stroller to form a double stroller
Image credit: Stroller Singapore
There's going to be everything from cots to car seats and even tech items like baby monitors. Mothers can also look forward to nursing bras and maternity wear at heavily slashed prices.

Graco playpen with free anti-dust mite mattress worth $45.90 ($149, U.P. $374.90)
Image credit: Shopee
Promotion period: 28th Feb – 1st Mar 2020
Address: 1 Raffles Boulevard, Suntec Convention Centre, Singapore 039593
Opening hours: 28th – 29th Feb 11AM-9PM | 1st Mar 11AM-8PM
Telephone: 6812 8096
Website
---
12. Get up to 2 free mains at Swensen's when you dine with your parents
---

Image credit: @eats.travel
While Mother's Day and Father's Day may still be a couple of months away, it won't hurt to take your folks out for a meal just as a kind gesture. And when you dine together with them at Swensen's this month, you'll get to shave off a bit of the bill as the restaurant is offering up to 2 free mains for those eating as a family.

Image credit: @katfaye
You'll need a minimum of 5 diners in your party, and every 2 mains entitles you to 1 free main (maximum 2 free mains in the same bill). To make the most out of this deal, it's best to dine in a group of 6 to redeem the maximum amount of free mains. If you don't have enough siblings to make up that number, ask their plus-ones along too!
Promotion period: Until 29th Feb 2020
Find an outlet near you here.
---
Food, karaoke, and sportswear promotions in February 2020
---
Whether you're sharing them with your partner or a buddy during this season of love, these deals are definitely not to be missed – especially the multitude of 1-for-1s and 50% off promotions that are only going to be running over this short month.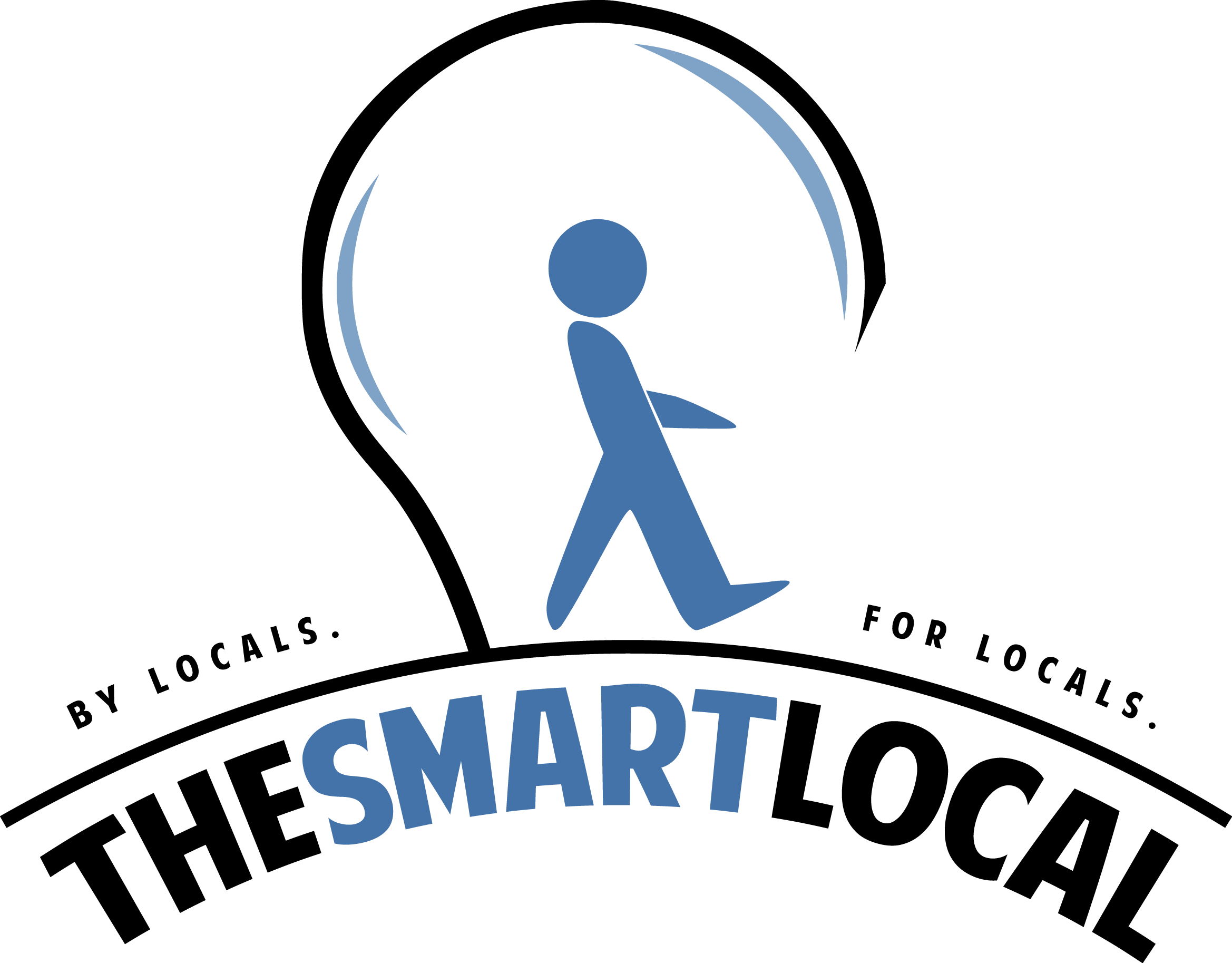 Drop us your email so you won't miss the latest news.