Healthy ingredients on Haidilao's menu
---
Haidilao Hot Pot is known for its wide range of food, warm service and abundance of complimentary perks. The hearty broths and succulent meats spell pure indulgence though, and you may find difficulty wrangling up the squad for a hotpot gathering if they're leading that #fitspo life.
We sussed the menu out for 8 healthier foods at Haidilao so everyone can join in, whether their New Year's Resolution is to watch their waistline or be a periodic vegetarian. 
---
1. Lower your carb intake with konjac noodles instead of rice or instant noodles
---
Next to the tender slivers of meat, hotpot meals aren't complete without a serving of carbs to soak up all that flavourful goodness. Mounds of white rice or instant noodles occupy precious stomach space which you can reserve for tastier toppings.
For a lower-carb alternative, Haidilao has Konjac Noodles in the form of adorable bunches or slippery strands infused with real carrots for a beta-carotene boost. Also known as konnyaku, this plant-based ingredient possesses a firm jelly-like bite and boasts dietary benefits such as high fiber content to keep you full for longer, and the ability to reduce cholesterol levels.
---
2. Opt for nutrient-packed soup bases or DIY your own with condiments
---
Few things hit the spot quite like a spicy broth or rich, collagen-heavy base. Those can get jelak fast though, and you don't want to exit your meal too bloated to even move. 
Haidilao's selection of soup bases include light and nutritious options which don't compromise in the flavour department by any means, including an earthy and fragrant Mushroom Soup or tangy-sweet Tomato Soup. Their in-house signature Bai-Yu Soup comprises of chicken, pork and fish bones to provide a meaty richness without bordering on unctuous.
If you fancy yourself a Masterchef of sorts, have a go at whipping up your very own signature concoction by ordering Plain Water as a soup base. You're then free to customise the flavour profile to a T by picking and mixing sauces and toppings from the free-flow condiment station. Fret not if the myriad options leave you spoilt for choice, as the Haidilao staff are ever-ready to offer their expertise and prepare a tailor-made broth blend based on your preferences.
---
3. Quench your thirst with fruit-filled teas instead of sugary soft drinks
---
Savoury meals are best accompanied by a sweet beverage to wash it all down, but a sugar-laden fizzy drink can make your calorie count skyrocket with not much nutritional value to speak of. 
Newly launched in Haidilao are 2 flavours of Fruit Teas – Berry Hi Tea and Grapefruit Hi Tea, each packed to the brim with actual, freshly-cut fruits. Steeped in the medley containing citrus slices, grapes, dragonfruit, watermelon and more, the aromatic concoctions are a sure-fire thirst-quencher while nudging you closer to your daily recommended fruit intake as well. There's even whole wolfberries in the mixture for you to munch on, instantly ingesting a powerful antioxidant dose.
Note: The Fruit Teas are available exclusively available at the following branches – VivoCity, Novena @ Royal Square, Plaza Singapura, The Seletar Mall and Paya Lebar Quarter.
---
4. Enjoy healthier desserts like free-flow beancurd and green bean soup
---
Give the ice cream cups a miss and make a beeline for Haidilao's free-flow, homemade Asian desserts. Over at the condiment station is a vat of piping hot Green Bean Soup just like your Ah Ma used to brew, a balanced mix of chewy beans and slurp-a-licious liquid. Besides tasting like childhood nostalgia, green beans are packed with vitamins, minerals and antioxidants to rid your body of toxins and heatiness. 
Those who have ever braved long queues for famous neighbourhood tau huays will rejoice at how the Chilled Beancurd Dessert here is a worthy contender in terms of both taste and texture. Silken, jiggly and melt-in-your-mouth without being overly sweet, the soy beancurd delight helps you achieve a radiant complexion and decreases the risk of breast cancer and heart disease.
---
5. Order lighter but equally tasty vegan options to substitute meat
---
Going vegan doesn't mean settling for cardboard-like textures and tasteless "mock meats", nor do you have to resort to nibbling on leafy vegetables like a rabbit while your friends chow down to their hearts' content. 
Haidilao's meatless selection of ingredients is vast in terms of flavour, texture and type. Bamboo Shoot Tips and Slices provided crunch, slivers of Bamboo Fungus gave a toothsome chew, Taro and Chinese Yam were mildly mushy in the most moreish way possible, and the platter of Mushrooms served as glorious meat substitutes.
---
6. Choose handmade meatballs that are naturally-flavoured
---
Processed meats such as hot dogs and luncheon ham are a hit amongst all ages, but a healthier yet yummier option lies in handmade meatballs that are juicy, flavour-packed and an ideal soup accompaniment. Gobble down the good stuff with Haidilao's handmade meatballs, naturally flavoured with the main components and not much else.
We recommend the Pork and Corn Meatballs which contain a hint of sweetness with chewy bits of corn, Cuttlefish Cakes with Spinach Juice which resemble savoury spheres of jade and are not fishy whatsoever, and the Mushroom Meatballs which are simple yet reminiscent of homecooked dinners.
---
7. Munch on healthier snacks like fruits, nuts and popcorn while waiting
---
Known for doling out free refreshments to stave the hunger pangs of queuing diners, Haidilao has a range of snacks that are both naughty and nice. We get that the crispy, sodium-laden pinwheel crackers and deep-fried keropok can be hard to pass up, but you'll be doing your appetite plenty of favours by opting for fresh appetisers such as cherry tomatoes and orange slices instead.
If you simply must satiate your sweet tooth, even the popcorn would be a healthier choice in comparison to free-flow cups of ice cream, as the former is only lightly glazed with caramel.
---
8. Take advantage of your birthday to get a free fruit platter
---
Besides the VIP treatment with blinking LED signboards and a passionate performance of 'Happy Birthday' from the friendly staff, Haidilao is a no-brainer destination for birthday meals because of the complimentary fruit platter.
We don't just mean a half-hearted row of sliced apples, either. They go all-out to provide you with no less than a smorgasbord of sorts, featuring fresh seasonal offerings in all shades of the rainbow. Take this opportunity to up your vitamin intake and strengthen your immune system, all for zero additional cost. 
---
How to eat healthy at Haidilao
---
Jio-ing your friends and family for a meal can be difficult if someone has particular preferences or dietary restrictions to follow. That said, what fun is a get-together if people are forced to eat something that's bland, non-filling, and ultimately a dampener on everyone's spirits?
Eating in a group is said to be one of the easiest ways to let loose and bond with one another, and the warm service and sheer range of food options at Haidilao make the experience all the more enjoyable as you huddle up around the steaming hotpot. 
From vegetarian options that actually taste good to wholesome beverages which quench your thirst without loading you up with calories and a potential cavity, these healthier options allow you to indulge with your loved ones without stray too far from your healthy-eating goals.
Try out their brand new Fruit Teas, launched exclusively at the following branches: VivoCity, Novena @ Royal Square, Plaza Singapura, The Seletar Mall and Paya Lebar Quarter. 
Follow Shiok Food Find on Instagram to receive regular updates on other new food launches, along with other food-related tips and discoveries.
---
This post was brought to you by Shiok Food Find.
Photography by Huy Pham.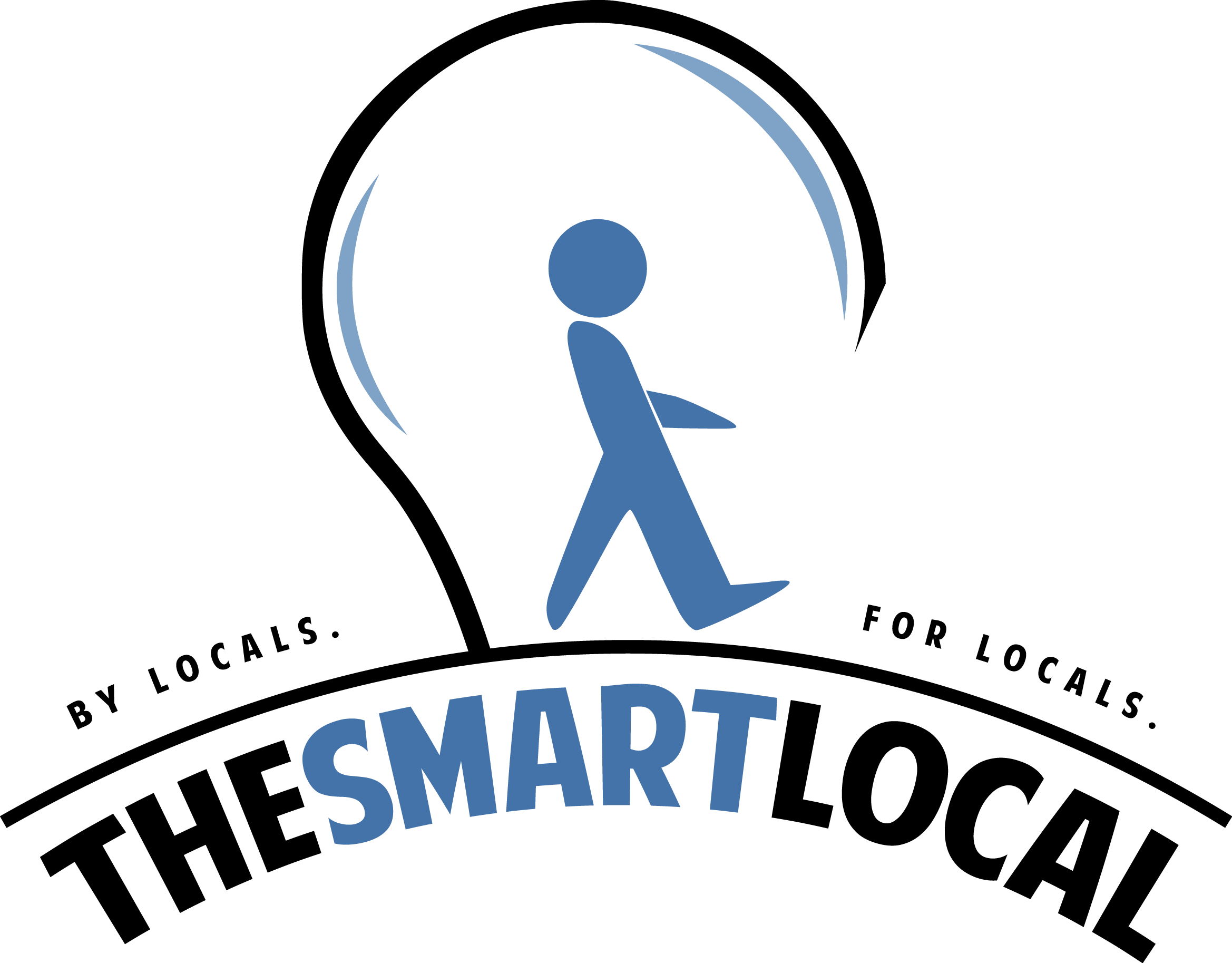 Drop us your email so you won't miss the latest news.