Things to do in Ikebukuro, Tokyo
---
Image adapted from: @perrxpr_, @toeitransportation_official, @kayanonon_, and @wsuisv
Just 15 minutes from Shinjuku, Ikebukuro is a bustling city known for its rich anime and cosplay culture. From witnessing cosplay masquerades to stepping into themed cafes, it's the go-to spot for our inner anime geek – especially since it's also home to the largest anime mall of Japan.
Whether you're visiting the unknown doppelganger of Kyoto's red famous shrine or enjoying the royal treatment at a butler cafe, here are 8 unique things you can do in Ikebukuro: 
You can do these activities all year-round, whether during a trip to see Japan's autumn leaves or a Christmas holiday. Take all travel precautions seriously and remember to stay safe during the COVID-19 outbreak. 
---
1. Hit up all 9 floors of Japan's largest anime shop
---
Japan's largest Anime mall, Animate, is an easy 5-minute walk from Ikebukuro Station – it's where you can find all anime-related merch. If you're a fervent manga reader, head straight to Level 2 to 4 where they've got a huge collection of manga and magazines of different genres. 

They've got everything from action-packed series like Naruto to fantasy series like Food Wars: Shokugeki no Soma
Image credit: @bentorresc
Keep a lookout for dojinshi (indie manga series) since you won't be able to pick these up easily in Singapore.
Those looking for anime merch will spend hours browsing level 5 and 6, where you can find plenty of figurines and keychains from series like Bleach and Death Note. As for avid collectors of anime DVDs, CDs of OSTs and video games, level 7 is where it's at for you. 

Matcha cake (¥900, ~S$11)
Image credit: @hyouga2015
Visit the Animate Cafe after you're done merch-hunting, and enjoy a fluffy Matcha Cake (¥900, ~S$11) which complements your experience to a T. All mains are priced from ¥1100 (~S$13.50) with the likes of Tempura Udon – which comes with a large tempura prawn and 2 onigiri pieces.

Image credit: @hyouga2015
Since it gets crowded, make a reservation beforehand – you'll need to sign up for an Animate membership here.
Address: 1-20-7, Higashiikebukuro, Toshima City, Tokyo, 170-0013, Japan
Opening hours: 10AM-9PM, Daily
How to get there: 5-minute walk from Ikebukuro Station or if you're heading from Shibuya, a 15-minute train ride via the JR Line or a 12-minute train ride via the Saikyo Line. 
---
2. Take a VR flight around Tokyo skyscrapers
---
At the Sky Circus Sunshine 60 Observation Deck, you can take their VR swing coasters (¥500,~S$6) to get a closeup view of Ikebukuro without having to walk – it'll feel like you're being swung through the skies at high speed, weaving through the buildings and streets.

The Swing Coaster VR has both day and night mode – depending on when you visit!
Image credit: Sky Circus Sunshine 60 Observatory
Alternatively, you can take a 2-minute Tokyo Bullet VR flight to preview buildings in Tokyo's urban jungle in the far flung future of 2070. With its 4D technology, you'll experience being blasted off from a canon with a gush of wind rushing against your body as you set off. 
You'll get to see futuristic buildings that aren't even up yet, like the 10,000M tall Tokyo Great Tower in Oshiage, Ultra Moe Building, and Giga-Roppon – meant to be of the biggest edo buildings featuring huge windmills.
Take a futuristic IG shot
Image credit: @kayanonon_
If the VR experience isn't what you're after, you can also admire the views from the observation deck (¥1,200, ~S$15). The deck has reflective artsy mirrors and stands 251M above sea level for you to capture picturesque city views. 

Image credit: @toeitransportation_official
There's also an Infinity Scape room with pretty floral light installations that changes its patterns and colours intermittently.

Image credit: @wsuisv
Admission: Observation Deck – ¥1,200 (~S$15) | VR Attraction – additional ¥500 (~S$6)
Address: 3-1-1, Higashiikebukuro, Sunshine City 60, 60F, Toshima City, 170-8630, Tokyo
Opening hours: 10AM-10PM, Daily
---
3. Visit a less-crowded version of Kyoto's famous shrine
---
Image credit: @perrxpr_
Paying visits to shrines in Japan is a must while you're there. Amongst them is the famous Kyoto's Fushimi Inari Taisha, renowned for its aesthetically-pleasing red torii gates that form a path. But it comes with the cost of jostling with the crowd.

Image credit: @stak555
But just 30 minutes away from Ikebukuro, is where the 17th century Nezu Shrine nestles in the heart of Bunkyo City. It has a similar red torii gate pathway as Fushimi Inari Taisha but isn't quite as well-known – so no need to avoid the elbow nudging or camera-joggling.

Image credit: @japanspirited
Address: 1-28-9, Nezu, Bunkyo City, 113-0031, Tokyo
Opening hours: Varies across different months – you can find more details here.
How to get there: 5-minute walk from Nezu Station
---
4. Buy Spirited Away merch at a Ghibli Studio store
---

Image credit: Ameba
The Donguri Kyouwakoku is a pilgrimage for all Ghibli Studio fans – the best place to snag loads of original Ghibli merch. You'll be greeted by a giant Totoro as you enter the shop, and the extensive collection of Totoro merchandise will get you squealing with excitement.

Image credit: @d.a.pomicpic
You'll be able to find items such as keychains, fans and towels designed after Totoro and characters from other Studio Ghibli anime series – such as Kaonashi (Faceless) from Spirited Away. 

Lifestyle products like pillows to tableware and plushies designed after Totoro
Image credit: Ameba
Don't mistake the furoshiki for a mini bolster, instead, it's a traditional bento wrapping cloth to pack meals and even sake. It's a great addition to your eco-friendly practices to pack your da baos and even groceries.
Address:  3-1, Higashiikebukuro, Sunshine City Alpa B1F, Toshima, 170-6090, Tokyo
Opening hours: 10AM-8PM, Daily
---
5. Dress up for a cosplay photo shoot with 10 themed rooms 
---

Image credit: Haco Stadium Tokyo
Take cosplaying to a higher level by putting yourself in actual anime scenes. Here at Haco Stadium Ikebukuro, there are 11 rooms that serve as photo studios – themed after the likes of Japanese High School classrooms, antique rooms, and even colourful cakes and tarts. 

There's also a Haco Stadium in Osaka where you can find elaborate designs of traditional Japanese art
Image credit: @kio_ishida
There are changing rooms and lockers available for you to transform into your anime character. They even provide an array of amenities like tripods, blankets, props and indoor slippers. But you've got to bring your own costume!

Image credit: @as_mahio
Depending on how much time you're planning to spend here, there are 6-hour (¥2,500, ~S$30) and 1-hour (¥500, ~S$6.10) weekday tickets. It's slightly pricier during the holiday season when a 6-hour ticket is priced at ¥3,500 (~S$43), and a 1-hour ticket at ¥700 (~S$8.60).

There's even a basketball court for you to relieve some Kuroko no Basket scenes
Image credit: Haco Stadium Tokyo
You're recommended to purchase tickets in advance from the Staca ticket center for a smooth entry. They're also ¥500 (~S$6.10) cheaper than buying from the reception.
Tip: If you have any last minute accessories purchases to make, ACOS Ikebukuro is just right next door! Here you can find a spectrum of accessories – such as wigs in multiple shades of a single colour. For its quality and ability to withstand heat styling, they only cost around S$24.
Admission: From ¥500 (~S$6.10)
Address:  3-2-1, Higashiikebukuro, Animate Annex 5-6F, Toshima City, 170-0013, Tokyo
Opening hours: 10.30AM-7.30PM, Daily
---
6. Play old-school games at a 60s retro arcade 
---
Image credit: @k.shun10
Rosa Kaikan, otherwise known as Cinema Rosa, is an amusement building established in the 60s. The building remains popular for both locals and tourists till this day, and houses an array of facilities – arcades, darts, billiards and bowling alleys. There are even futsal and tennis courts if you're game for more sporty action.

Image credit: @orennjimayo
Stop by Kitchen Check when there, they serve Western-style Japanese food such as Omurice (¥900, ~S$11), Hotplate Hamburg Steak Pasta (¥1000, ~S$12), and Crispy Tempura Mix Platter (¥1500, ~S$18).

Omurice glazed with ketchup and demi-glace sauce
Image credit: @noezou0718
Kitchen Check
Address: 1 Chome-37-12 Nishiikebukuro, Toshima City, Tokyo 171-0021, Japan
Opening hours: 11AM-11.30PM, Daily
Billiard Rosa
Address:  37-1-12, Nishiikebukuro, Rosa Kaikan 5F, Toshima City, 170-0021, Tokyo
Opening hours: Mon – Thu & Sun 10AM-12AM | Fri & Sat 10AM-5AM 
---
7. Order afternoon tea at a butler cafe 
---
Image credit: @aririn21
Maid cafes are a common sight in Japan, where waitresses are dressed in themed maid costumes. But there's also butler cafes like Swallowtail Butler Cafe – a Victorian-themed abode where male butlers are spruced up in swallowtail coats and donned with white gloves.

Fun fact – these butlers are said to be extremely knowledgeable, they'd even know the history behind the tea cup you're using.
Image credit: Swallowtail Butler Cafe
Here, you'll get the royalty treatment – a personalised service from start till end. The butler will run through the menu with you and introduce every dish served on the table. Summon the butler at your fingertips by ringing the mini golden bell, be it to have your cup of tea topped up or having your desserts served. 

A plethora of yummy desserts spanning from macarons to mini chocolate cakes
Image credit: Butler Cafe Swallowtail
Make a reservation 2 weeks prior to your planned date at their homepage. Be mindful – there are penalty fees for not showing up!
Address: 3-12-12, Higashiikebukuro, Seiwa Building B1F, Toshima City, 170-0013, Tokyo
Opening hours: Tea – 10.30AM-8PM, Daily | Dinner – 7PM-9.15PM, Daily
---
8. Dine at an Alice In Wonderland themed cafe
---

Image credit: Trip Advisor 
Alice In An Old Castle is an Alice in Wonderland-themed restaurant. With murals of the Queen of Hearts on castle walls, and rooms decorated with vintage chandeliers and furniture, this is one space that's reminiscent of the movie scenes.

Parfait of Pocket Watch Rabbit and Cheshire Cat
Image credit: Google
Give the juicy Rib Steak (¥2,390, ~S$30.10) a try, and end your meal sweet with one of their plated desserts – we're eyeing the White Queen's Flower Garden (¥980, ~S$12.30), a delish mix of maple mousse and gateau chocolate. 
They also have other options like a White Rabbit Dreamy Parfait (¥1,280, ~S$16.10) which features vibrant rainbow-coloured ice cream. 

If you're going down for their cosplay festivals during October, give their special Halloween menu a try.
Image credit: Trip Advisor
The restaurant is usually packed, so make sure you make a reservation before heading down.
Address: 2-16-8, Minamiikebukuro, Suzuwa Building B1F, Toshima City, 171-0022, Tokyo
Opening hours: Mon – Fri 5PM-11.30PM, Sat & Sun 4PM-11.30PM
How to get there: 3-minute walk away from Ikebukuro Station
---
Guide to Ikebukuro, Tokyo
---
Image credit: @drangip
Tokyo may be a frequented holiday destination, but there's no better place than Ikebukuro to experience a rich anime and manga culture. Here, you'll get to geek out over anime and manga, and bag home loads of Totoro merch and cosplay accessories from places like Animate and Sunshine City – which are just 15 minutes away from Shinjuku Station. 

Image credit: Ikebukuro Halloween Cosplay Festival 2019
What makes Ikebukuro even more special is that it's a city that never sleeps, so you'll be entertained throughout the day and night. Dining experience is also one-of-a-kind with personalised butlers at Swallowtail Butler Cafe serving you at every step of the way, and a fantasy-like experience at the Alice in Wonderland themed restaurant.

Image credit: @hellgantamista
There are also activities lined up throughout the year for manga and anime fans: 
Tokyo Anime Award Festival

(13th-16th March 2020)

Otaku Summit

(27th-28th June 2020) 

Ikebukuro Halloween Cosplay Festival

* (late October 2020)

Animate Girls Festival

(early November 2020)
*~S$60. Includes regular cosplay ticket with changing room access, luggage storage and full access all photo-shoot areas.

Image credit: Ikebukuro Halloween Cosplay Festival 2019
You can also head down to Japan Rail Cafe down in Tanjong Pagar for more first hand updates and details on the events in Ikebukuro. They also have plenty of interesting events throughout the year, to celebrate various Japanese prefectures like Tochigi Prefecture.
---
This post was brought to you by Toshima City.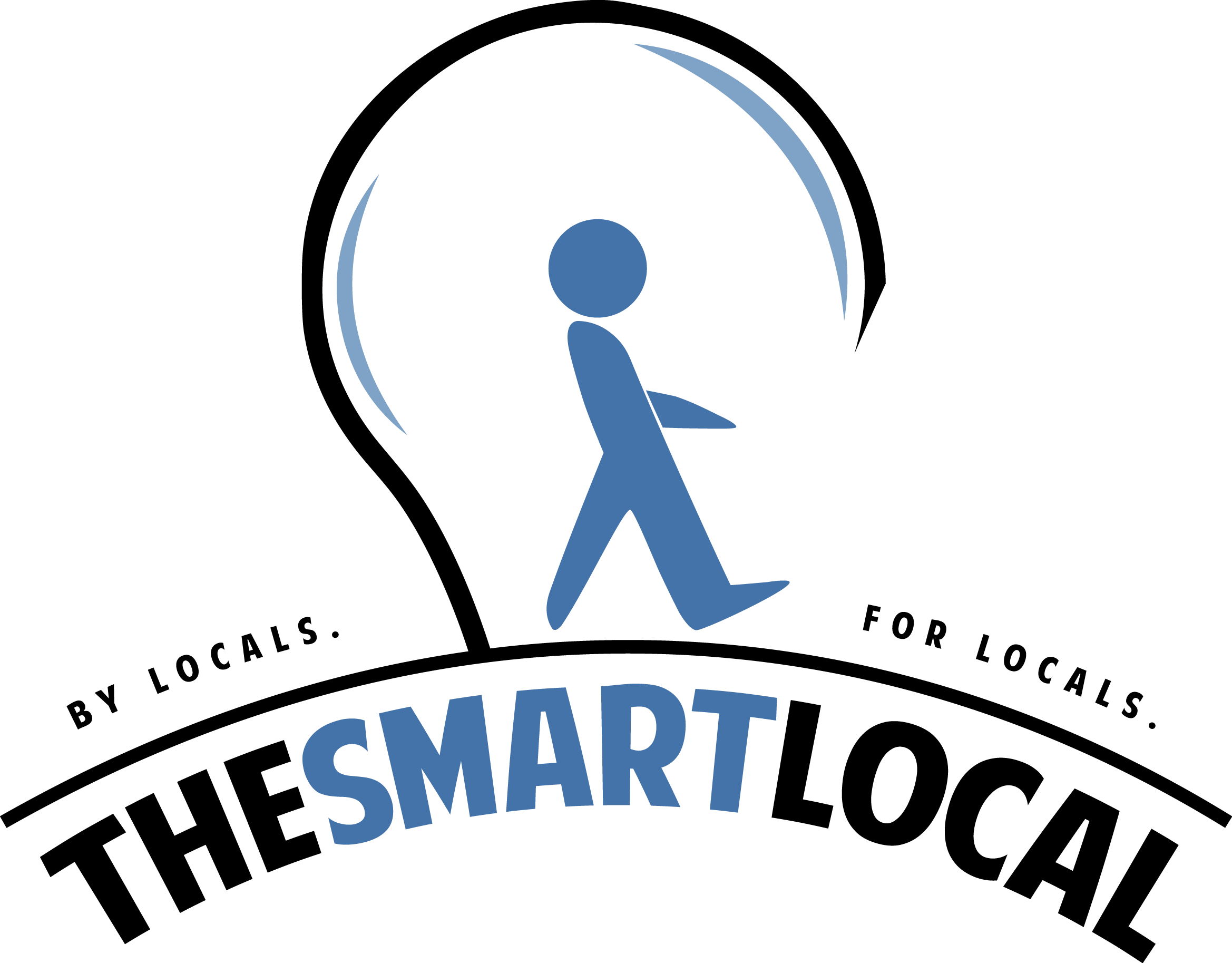 Drop us your email so you won't miss the latest news.