Things to do in October 2020
---
Besides Halloween, October is a frightening month for another reason – exam season. Even if your days of taking papers are over, memories of burning the midnight oil are enough to send shivers down your spine. But this doesn't mean you can't have a bit of fun with these 14 things to do in October 2020.
If you're looking for an activity to celebrate Halloween, Children's Day or simply looking for things to fill your time, there's plenty in store for you:
---
1. Trick-or-treat at Universal Studios Singapore
---

Image credits: Resort World Sentosa
Halloween Horror Nights may be cancelled this year, but that doesn't mean we can't still get spooked at Universal Studios Singapore. Head down to snap some pictures with some of their iconic characters in Halloween costumes such as the Minions and Oscar the Grouch from Sesame Street. 
This October, each adult ticket comes with an exclusive Halloween mask while kids will get pumpkin buckets – perfect for trick-or-treating around the park. Come dressed in your best costume and also stand a chance to win their weekly Costume Contest.
Date: Now till 1st November 2020
Opening hours: Thurs – Sun 2PM-9PM
Price: $66 (U.P. $81) for Adults, $58 (U.P. $61) for Children
Check out Universal Studios Fun For Everyone 
---
2. Explore the spooky Deep BOO Sea at SEA Aquarium
---
For an educational yet enjoyable Halloween experience, bring your young ones down to Resort World Sentosa's SEA Aquarium for their Deep BOO Sea activities. They'll learn about frightening fish such as the wolf-eel and vampire fish through a treasure hunt and get to win a mystery gift. Who knows, you might even learn something new yourself!

Come in your best costume to take photos and collect candy at the photo-ops inside the aquarium to win Best Dressed prizes such as free return tickets to the aquarium and special passes worth $222. Tickets also come with free Halloween masks for adults and free pumpkin buckets for your kids so you can soak in the festivities with no prep required.
Date: Now till 1st November 2020
Opening hours: Mon – Tues 10AM – 5PM | Weekends 9AM – 5PM
Price: $27 (U.P. $30) for Children, From $32 (U.P. $41) for Adults
Check out SEA Aquarium's Deep BOO Sea
---
3. Singapore Writers Festival – online literary workshops and dialogues
---
Image credit: Singapore Writers Festival
The Singapore Writers Festival is back this year – and going 100% online. The 23rd edition of this festival explores how online interaction has changed the meaning of "intimacy" in our relationships with others.
Take part in a variety of discussions such as Spill The Tea where they discuss the relationships between social media influencers and their audience, or Forming Connections Through Comedy where they'll teach you how to create comedic material through videos or audio recordings.
Discover more about language and culture through programs offered also in Malay, Mandarin and Tamil. For younger ones, there'll be readings of stories such as Pinocchio and Billy Goats Gruff where they'll be able to learn how to make goat puppets.  
Date: 30th October- 8th November 2020
Admission: $12 for Early-Bird pass from now till 9th October 2020 (U.P. $20) | $12 concession for students/senior citizens/NSFs from 10th October – 8th November 2020
Check out Singapore Writers Festival 
---
4. View colourful Mid-Autumn Festival light displays
---
Chinatown Mid-Autumn Festival 2020 Street Display
---

Image credit: Kartigai Puu
Check out over 700 lantern displays along New Bridge Road, Eu Tong Sen Street and South Bridge Road this year in celebration of Mid-Autumn Festival 2020. Along with depictions of characters from traditional Chinese mythology, this year's display will also emphasise on the theme of "family" – highlighting the importance of our loved ones during these times.
Pro tip: To catch a bird's-eye view of these colourful lights, head to the People's Park Centre car park on level 7 to get a view of the lights along Eu Tong Sen Street. 
Date: Now till 16th October 2020
Admission: Free
Opening Hours: Lit from 7PM – 12AM, Daily
Check out Chinatown Mid-autumn Festival 
Also read our article on free Mid-Autumn Festival events
---
Gardens By The Bay Mid-Autumn Festival 2020 Light Up
---
Apricot Grove at Gardens by the Bay
Image credit: Gardens by the Bay
Gardens by the Bay will also be featuring its own light display this Mid-Autumn Festival with 6 main displays stationed at different parts of the garden. For a throwback to your childhood, check out Illuminations of Joy where 400 cellophane animal lanterns are on display. Or visit the Apricot Grove that showcases apricot flowers at various stages of bloom.
If you'd like to stay home instead, you can also learn how to make snowskin mooncakes and origami lotus flowers through free online DIY workshops. You'll also get the chance to tune in to traditional Chinese music and dance performances. 
Date: Now till 4th October 2020
Admission: Free
Opening Hours: Lit from 7PM – 10PM, Daily
Check out Gardens by the Bay Mid-Autumn Festival 2020 Light Up 
---
5. Catch documentaries on planet Earth at ArtScience Museum
---

The Red Turtle
Image credit: Art Science Museum
With global warming and climate change being pressing issues today, it's important for us to educate ourselves on the impact that our actions have on the Earth. With ArtScience on Screen: Earth Watch, you'll be able to learn more about humanity's relationship with our planet through a series of films.
Through the Studio Ghibli-esque animation, The Red Turtle, and the surreal documentary Anthropocene, you'll be able to understand humanity's impact on the environment from a different perspective. 
Date: Now till 9th October 2020
Admission: Free admission with online pre-booking
Opening Hours: 7PM – 10PM
Check out ArtScience on Screen: EarthWatch 
---
6. Run 5KM to show your support for mental health awareness
---

Image credit: Limitless SG
Learning about the diversity of mental health issues is one of the ways we can show our support as advocates for mental health. With The Limitless Run 2020, you'll be able to attend 2 masterclasses run by mental health professionals and persons with lived experiences when you clock in 5KM in a single run before 10th October 2020.
Besides obtaining a finisher medal, you'll also be entitled to purchase merch from Limitless such as the Box of Pausitivity ($25) – specially curated by mental health professionals to help you take a break from the daily grind. ActiveSG merch such as collapsible cups will also be available for purchase, with 30% of the proceeds channeled to Limitless.
Registration dates: Now till 2nd October 2020
Run period: 3rd – 10 October 2020
Price: $25
Check out the Limitless Run
---
7. Listen to spine-tingling ghost stories over drinks
---

Image credit: Crane
Sharing ghost stories over a campfire is nice – but it's always better when there's a little booze to go around. Listen (and laugh nervously) to ghost stories with comedian Shaiful Risan at Craneum – a Halloween experience at Crane.
An unorthodox event that comprises free and easy reading and workshop components, expect this to be something more similar to an intimate networking session than a show or lecture. Each ticket purchase comes with a beer, wine or soft drink that you can enjoy while enjoying your spooky stories.
Date: 31st October 2020
Time: 7PM-8PM, 8PM-9PM, 9PM-10PM
Price: Starting from $30
Check out Craneum 
---
8. Participate in DIY projects with your kids at STEAM Festival
---

Image credit: KidsSTOP Singapore
In celebration of Children's Day this year, Singapore Science Centre has organised KidsSTOP STEAM Festival with both online and offline activities for you and the little ones to take part in. Sign up for either the virtual Explorer Passport ($20), on-site Voyager Passport ($28), or All-In Passport ($38) that comprises both, and complete missions to win rewards.
With the Explorer and All-In Passports, you can get a premium Foosball Maker kit for your kids for your very own tabletop soccer tournaments at home. Complete their tasks and your kids will be rewarded with gift packs, complimentary passes to KidsSTOP Academy Activities and certificates too.
You'll also be able to access free interactive shows on their Facebook event page that consist of pre-show DIY craft activities.
Date: 8th – 11th October 2020
Price: From $20 for Children, $5 for Adults
Check out KidsSTOP STEAM Festival
---
9. Slip and slide at HydroDash water obstacle course
---
If you're tired of sitting hunched over your desktop replying emails all day, head down to HydroDash at Sentosa for some fun at Singapore's first floating aqua park. Situated at Palawan Beach, this Wipeout-level water obstacle course will definitely challenge your balancing skills.
This family-friendly attraction would make the perfect day out for your kids, with a zone exclusively for kids aged 5-8 years old. You can also try your hand at some of their high-adrenaline elements such as the Action Tower with a long slide and the trampoline. Their current promotion gives you 50% off your second hour of play on weekdays, so make your bookings soon!
Check out our review of HydroDash 
Time: Mon – Fri 12PM-2PM, 2PM-4PM, 4PM-6PM | Weekends, Public Holidays and School Holidays 10AM-12PM, 12PM-2PM, 3PM-5PM, 5PM-7PM
Price: From $13 for ages 5-6, from $18 for adults (ages 7 and up)
Check out HydroDash
---
10. Watch Lewis Capaldi perform at The President's Star Charity
---

Image credit: Justin Higuchi
Besides performances by local artists such as Zoe Tay and Pierre Png, this year's iteration of The President's Star Charity will also feature UK Singer Lewis Capaldi – one of the nominees for the BRIT Awards' Critics' Choice Award in 2019. Catch these performances live on 4th October 2020, with donations raised going towards beneficiaries in our community.
Date: 4th October 2020
Time: 7.30PM
Admission: Free on Channel 5, meWATCH and YouTube
Check out the President's Star Charity
---
11. View a COVID-inspired play by Pangdemonium
---

Image credit: Pangdemonium
COVID-19 has thrown many of us into a world of uncertainty and many industries have had to adapt – one being the entertainment industry. Inspired by how COVID-19 forced all our interactions online, join Pangdemonium in their all-new virtual production, "Waiting for the Host".
This unorthodox production takes it a step further with the plot revolving around producing a play – within a play. Join the likes of Adrian Pang, his son Zachary Pang and his co-stars in this unique performance. 
Date: 15th October – 1st November 2020
Time: 3PM and 9PM
Price: $45 per ticket
Check out Waiting for the Host by Pangdemonium
---
12. Travel the world with a free music showcase
---

Be enthralled by the world of Spanish dance with Flamenco Sin Fronteras
Image credit: Esplanade
Even as borders around the world are closed, you'll still be able to travel around the world with Esplanade's Crossing Borders music showcase. Catch music performances from Asia, Middle East, Europe, USA and Latin America from the comfort of your own bed. 
These livestreams will be available for free on Esplanade Offstage and Esplanade's Facebook page from now to 7th October 2020, so hop online and get watching!
Date: Now till 7th October 2020
Admission: Free
Check out Crossing Borders
---
13. View legendary artist Lim Tze Peng's online exhibition
---

Image credit: eventfinda
In celebration of Lim Tze Peng's 100th birthday, virtual art exhibition "A Century of Memories" will be made available to view on the Ode to Art website from now till 27th October 2020. A legendary artist with a Cultural Medallion under his belt, his work is definitely not one to miss out.
This exhibition will be separated into 3 segments, showcasing some of his works done in the past decades, and 20 selected paintings that were done more recently from late 2019 – present. You'll be able to see a collection of calligraphy pieces and depictions of Chinatown and the Singapore River from years past.
Date: Now till 27th October 2020
Admission: Free
Check out A Century of Memories
---
14. Catch award-winning indie Chinese films in cinemas
---

Image credit: Singapore Chinese Film Festival
For those of us who remember bawling our eyes out watching Our Times in the cinemas, check out the Singapore Chinese Film Festival for more shows like these.
Besides romance films such as Beyond the Dream, catch indie production Bolumi by Malaysian director Lau Kek Huat. Or bring your ah ma and ah gong to catch some Amoy dialect films from days past such as the black-and-white Romance at Lung Shan Temple for a nice throwback.
There will also be a virtual panel discussion on the film history of Amoy dialect films if you're interested to learn more about the history of these Chinese productions. 
Date: 2nd-11th October 2020
Price: From $12.99
Check out Singapore Chinese Film Festival 2020
---
Activities in October 2020
---
There are many reasons for celebrations this month – Mid-Autumn Festival, Halloween, Children's Day, and the end of exams. From going trick-or-treating at Universal Studios to watching a live virtual theatre production, there's plenty of things to do this October, be it from home or outdoors.
More on things to do in October:
---
Cover image credit: Resort World Sentosa (top right), Gardens by the Bay (bottom left)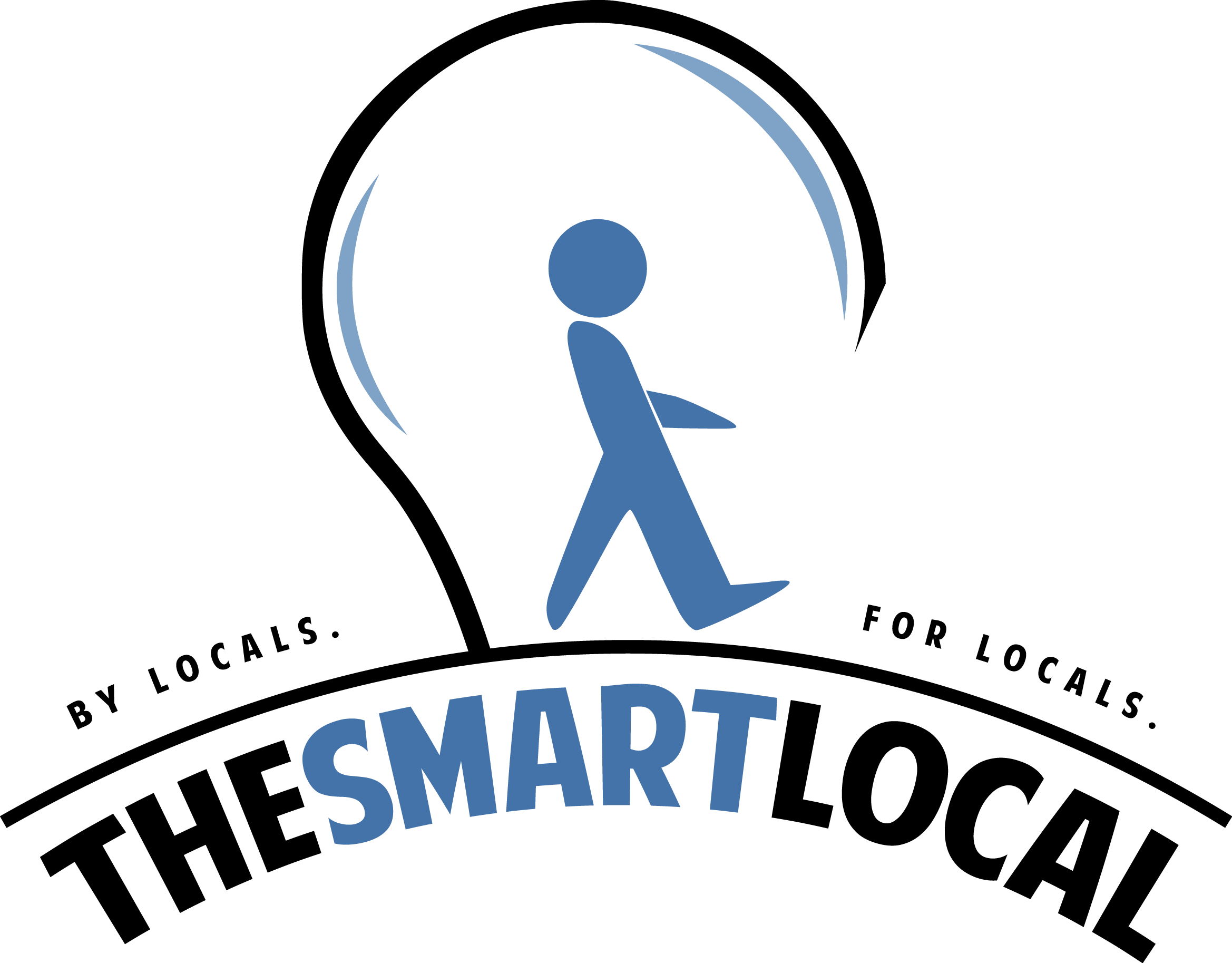 Drop us your email so you won't miss the latest news.