Secret things to do in Queenstown
---
Queenstown? Eeee got nothing but furniture at IKEA and shoes there. That's what you think. That's what we want you to think. Queenstown has many secret treasures which we residents would be more than happy to keep to ourselves. So yeah, there's nothing here but boring buildings, furniture and shoes.
Just kidding – good things must share. So here are 9 things to do in Queenstown we've been keeping under wraps, away from the rest of Singapore. I'm gonna give all our secrets away.
1. Take a dip in a swanky infinity pool within the neighborhood 

Infinity Pools have dominated our Insta-feeds at one point or another. But MBS infinity pool? So mainstream, so overused, so crowded. Get away from the infinity pool crowd and visit the one at Park Hotel Alexandra. Opened in late 2015, it's still pretty much undiscovered and the infinity pool provides infinite relaxation.
For ultimate pool pampering, there's also a poolside bar at the edge of the building which looks especially romantic at night. Wink wink.
Address: 323 Alexandra Road, Singapore 159972
Contact: 6828 8888
Website
Update: Park Hotel Alexandra may not be open due to the COVID-19 situation
---
2. Cop unique gems at the thrift store, and do good at the same time
---
Newly opened in 2020, Nightingale Thrift offers a wide selection of preloved men's and women's clothes, vintage items, and branded goods (I'm already eyeing that Gucci bag). Prices start from less than a dollar, and there are plenty of quirky finds around here!
Proceeds from this non-profit thrift store support the training and employment of special needs individuals, and fulfill the requests of needy families. Refresh your wardrobe, and give back to society while you're at it!
Address: Queensway Shopping Centre #02-36 (right behind Wilson Tailors which is in front of the escalator)
Opening hours: Tue-Fri 1pm-6pm, Sat-Sun 12pm-7pm
Instagram
---
3. Find the best and ORIGINAL Katong Laksa 
Janggut Laksa has a flavour as rich as its history. Dating way back to the '60s, the inventor of Katong laksa sold his noodle creations on his pushcart along East Coast Road. He then settled down with his brother to create the Marine Parade Laksa. Unfortunately, his shop closed down  in 1978 due to an increase in rental.
Thankfully for us Queenstown residents, the iconic Marine Parade Laksa reopened in Queensway Shopping Mall and found a new name for itself – Janggut Laksa. Close your eyes and slurp up the noodles. That's the taste of the authentic, old-school laksa from the 60s according to people who were lucky enough to sample a bowl from Marine Parade Laksa's original store at 49 East Coast Road.
Address: #01-59, Queensway Shopping Centre, 1 Queensway, 149053
Opening Hours: 10 am – 9 pm daily
Contact: 9622 1045
If you prefer something a little sweeter, you can find the famous Lau Tan tutu kueh here too.
Snack on a bag of 5 tutu kuehs ($3) before you head out. It's hard not to fall in love with the warm and fluffy exterior, and crunchy traditional fillings of coconut or peanut. If you're feeling adventurous, try their new red bean and chocolate variations – you'll be in for a lovely surprise!
Address: Queensway Shopping Centre #02-47
Opening Hours: 11 am – 9 pm
Contact: 9817 4793
Website
4. Discover a slice of Japan at Sakuraya Fish Mart 
Sakuraya Fish Mart is heaven for all sashimi and fish lovers. A specialty sashimi store, you can pick from a  whole variety of sashimi here, and either have them to go, , or have it freshly sliced by the chefs on the spot and dine in at their restaurant.
The prices and quality are what brings me back to this place every time. For such fresh sashimi, the price you pay is so worth it. Another one of their highlights is their raw salmon fish head takeaway which costs only $2.50. Pop it into the microwave and ta-da, you get fresh, steaming, delicious fish.
Sakuraya also sells a ton of Japanese snacks and desserts at low prices too – it's almost like grocery shopping in Japan.
Address: 370 Alexandra Road, Singapore 159953
Opening Hours: 10 30 am – 10 pm
Contact: 6474 2495
5. Go on an outlet shopping spree without traveling to the far West 

If I had to choose my favourite shopping mall, it's hands down Anchorpoint. Many don't know what they're missing out on when they alight at the bus stop  outside Anchorpoint and make a beeline for IKEA – Anchorpoint is one of Queenstown's best kept secret, housing a multitude of outlet shops.
All the shops here have sales all day every day, there's nothing not to love. All the prices are marked down like crazy – that Cotton On dress that costs $25 in Ion? It's 10 bucks here at Anchorpoint. I love outlet mall shopping.
Other outlet stores at Anchorpoint include Billabong, Charles and Keith, G2000, Pedro, and Typo. Everyone knows IMM is THE outlet mall to go in Singapore, but if that's simply too far west, stop here for an alternative outlet shopping instead!
On top of all these good stuff, Anchorpoint also offers free shuttle bus services around the area. Click here to find out more about the bus routes!
Address: 370 Alexandra Road, 159953
Opening Hours: 11 am – 10 pm
Contact: 6475 2257
Website: https://www.facebook.com/fcm.anchorpoint/
6. Take a romantic stroll along one of Singapore's most undiscovered parks

Being one of the less discovered parks has its perks. Say hello to uninterrupted, private, alone-time with your significant other while taking a romantic midnight stroll under the moonlight. Starting from Queenstown MRT station, the Alexandra Canal Linear Park stretches a good 1.4km to Tanglin Road.
For all those skaters out there, here's a reason to visit Queenstown. Bring your skateboards and enjoy the long stretches of unobstructed paths in the park connector without having to maneuver around people.
Surprisingly, there's even an outdoor stage further down which seems undiscovered and unused. And, the perfectly clean white wall just screams "take your #ootd here!!!". I feel your woes of not having good lighting in your photos, but don't worry, the natural light here is amazing too.
Address: Easily accessible from Queenstown MRT
7. Explore the colonial architecture at Wessex Estate 

If you haven't heard, monochrome is in. Aspiring photobugs in the West, you won't have to look too far for your next IG-worthy spot. You won't even have to to reduce your photos' saturation here –  these black and white colonial houses in Queenstown are naturally Insta-worthy! Built in the 1930s, stepping into the Wessex Estate zone will make you feel like you've travelled back in time.
The unique architecture and exterior is a much needed break from the mundane everyday view of high-rise buildings. Minimalist is the name of the game around here in Wessex Estate. Picturesque indeed.
Discover other super photogenic places in Singapore.
Slather on your sunscreen, tighten your shoelaces, and get ready to explore the artiest, hipster-est road in Singapore.
Address: Portsdown Road, Wessex Estate
How to get there: Alight at Buona Vista MRT, then take 191 to Bef Whitchurch Rd.
---
8. See Singapore's most unorthodox HDB at Dawson Sky Garden

At a 47 stories high, this roof garden is not for the faint-hearted. This  roof garden is located at SkyVille @ Dawson, a cool looking building that you won't believe is a HDB and not a condo. Standing close to the edge of the roof garden, you can enjoy a 360 panoramic view of Singapore. I'm totes ready to catch some fireworks here. Check out how to take cool shots in Queenstown.
From all the way up here, the trees and houses look lego-sized. It really feels like I'm literally on top of the world.
Despite visiting around noon, it was quite cool and breezy up here. I've been pestering my friends to have a picnic here – the tables and chairs are spanking new and clean, and the view is gorg. This is truly the ultimate lepak corner of Singapore.
If 47 stories seems too daunting for you, they have other sky gardens at lower levels which are equally beautiful and breezy. There's also a fitness area, playground and plenty of space to chill downstairs. The facilities at this HDB are crazy amazing.
Address: 86 Dawson Rd, Singapore 141086
9. Tuck into an affordable brunch at a cafe from your parents' time  

This is so undiscovered, people will question if you're even in Singapore if you upload a picture of this place. Colbar, short for Colonial Bar, is a old-school cafe which serves Western food. Due to its rustic charm, there's no surprise that this is one of the pioneer cafes in Singapore. It has a rich history, being a canteen to the old British army camp in 1953.
Along with the decor and vibe, the food also remain like the good ol' days – affordable and good. Stop by to try their signature Hainanese Western food (Hainanese pork chop) which deserves two thumbs up. Colbar also serves all-time favourite brunch dishes such as poached eggs and sausages.
Address: 9A Whitchurch Rd, Singapore 138839
Contact: 6779 4859
Opening Hours: 11 am – 10 pm, Closed on Mondays
Bonus: Embark on a mission to find Queenstown's 20 murals
Some of the unsung heroes in Singapore are volunteers who beautify the space we live in, without looking for any form of recognition. Queenstown is the beneficiary of one such group: the Social Creatives. The Social Creatives are a non-profit social group who are interested in connecting Singaporeans and where we live together through the use of art.
One of their campaigns included designing 20 gorgeous murals all around Queenstown, attempting to engage the community and making us think of what home is. With designs ranging from the abstract to depictions of traditional Singapore, you'll be able to take picture-perfect #ootd shots at any of these murals!
If you're looking for a place to take your perfect #ootd shot, try finding one of Queenstown's many murals!
Best things to do in Queenstown
Think twice next time before you cringe at the mention of Queenstown. Cheap shopping, good food and aesthetic places – it has everything you could ask for. If you're in for some neighbourhood adventure, explore this estate and you won't be disappointed.
Besides, if you ever stumble upon a hipster spot to snap an Insta photo at, no one will ever guess it's Queenstown because they be like, "eee.. Queenstown so old and boring." That spot is yours, girl.
Updated on 1 Oct 2020.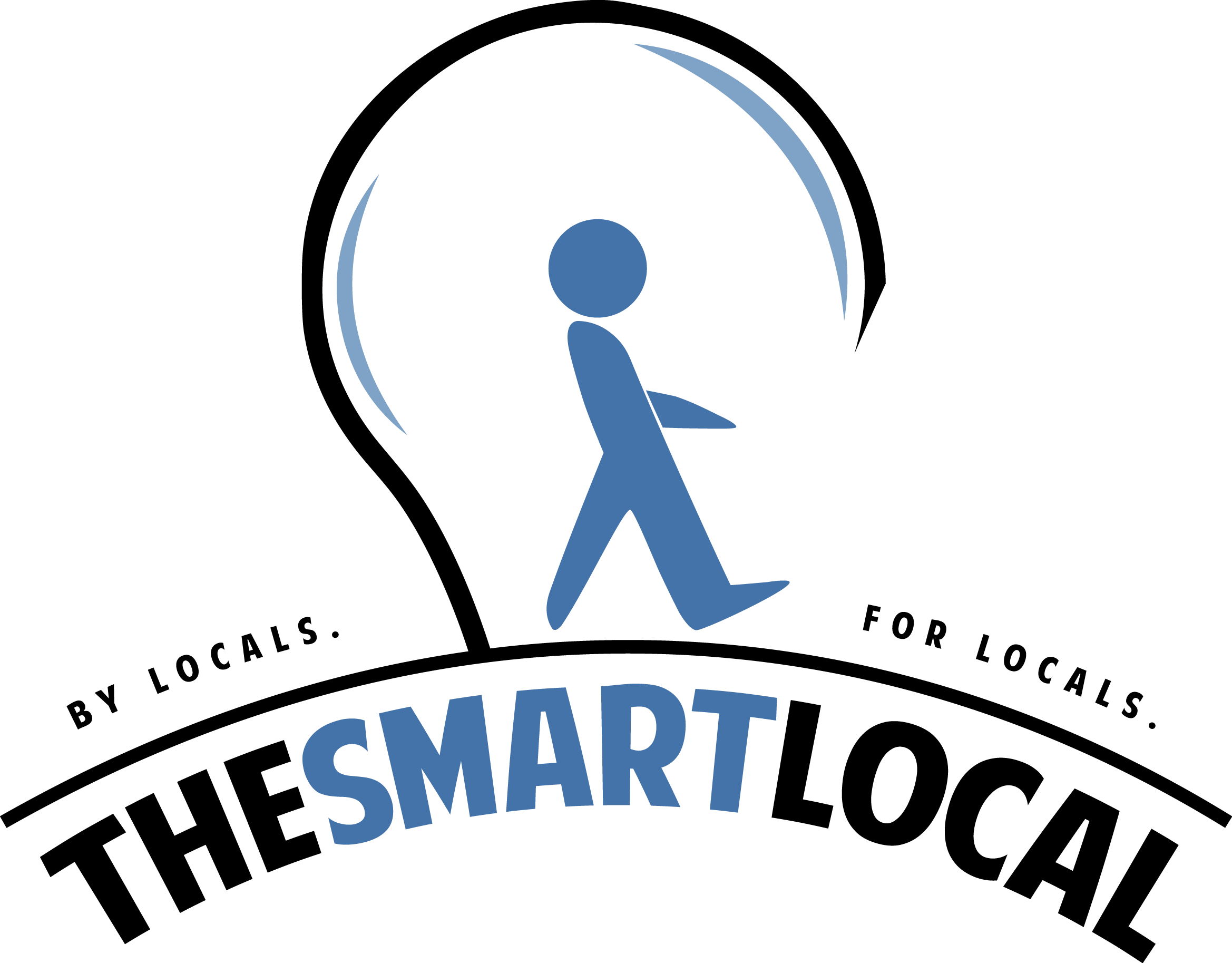 Drop us your email so you won't miss the latest news.