Singapore's largest outlet mall
I'm always up for a challenge, and also a shopping spree. So when Cheryl and I were tasked to head to IMM, Singapore's largest outlet mall, to find 10 items under $500, I was all ready to channel my inner budget barbie. I have to say, though, with more than 80 outlet stores here with massive discounts of up to 80%, it certainly made my job a whole lot easier.
10 items for under $500? Challenge accepted.
Here's how it went!
1. Outlet By Club 21
Outlet by Club 21 carries brands such as Marc By Marc Jacobs, Paul Smith, DKNY, and other such mid-tier luxury labels. There was an extensive range of both in-season trends, as well as staples such as leather jackets and plain shirts that would be good investment pieces worthy of the splurge.
We spotted snazzy Marc By Marc Jacobs iPhone cases for a whooping 90% off – when we realised that this meant they were only $7 (usual price $70), we simply looked at each other wide-eyed in a moment of silence and exchanged smiles of victory.
Outlet by Club 21
Unit number: #02-01
Damage done: $7
Budget left: $493
2. IMAGINEX Group Outlet
The IMAGINEX Group Outlet carries brands such as Club Monaco and Paul & Shark. Apparel crowded the racks, but it helped that they were nicely colour-coded to make browsing much easier.
The menswear range had particularly good finds – I didn't have to dig too hard before finding this smart-casual chambray shirt from Club Monaco ($90, usual price $190) that would make a great gift for the dudes.
IMAGINEX Group Outlet
Unit number: #02-02
Damage done: $90
Budget left: $403
3. Charles and Keith Outlet
Sure, you can find a Charles and Keith store in practically every mall in Singapore, but if you can get the same items for a fraction of the price, who's saying no?
The Charles and Keith outlet store had a good collection of in-season shoes and bags, some even boasting 60% discount, as well as some past season items at even bigger discounts. This pair of heels was reduced from $86.90 to $36.90!
Best of all, they were well-stocked with sizes. I'm a UK 5 for shoes – a fairly common shoe size – and most of the shoes I asked to try on were readily in stock in my size. That's something I can't say of some other outlet stores that I've been to!
Charles and Keith Outlet
Unit number: #02-13
Damage done: $36.90
Budget left: $366.10
4. Pedro Outlet
Pedro is one of my go-to shops for shoes, and I wish I'd known about their outlet store sooner. A good portion of their items sported discounts of up to 70% off – more shoes for me!
There was an ample selection of bags and accessories as well. This classic, everyday bag was priced at 40% off, setting you back by only $57.60 (usual price $96).
Pedro Outlet
Unit number: #02-48
Damage done: $57.60
Budget left: $308.50
5. New Balance Factory Outlet
Sneakers are all the hype right now, and you can never have too many pairs. The New Balance outlet isn't the largest shop around, but it was stocked with many of the popular designs nonetheless.
This pair of men's sneakers was only $69 (usual price $129) – I was this close to buying a pair for myself!
New Balance Factory Outlet
Unit number: #01-02
Damage done: $69
Budget left: $239.50
6. Royal Sporting House Outlet
Right across from New Balance was the Royal Sporting House outlet. Stocking the usual brands, there was quite a mish-mash of merchandise, and you're bound to find something if you dig hard enough. We found this Adidas workout top priced at a 50% discount, which works out to $19.50 (usual price $39).
Perhaps now I'll find the motivation to hit the gym…
Royal Sporting House Outlet
Unit number: #01-72/73
Damage done: $19.50
Budget left: $220
7. Owndays Outlet
I personally own a pair of glasses from Owndays, and I can vouch for their quality and service… Except I paid full price for mine. You, on the other hand, don't have to.
Most of the frames were heavily discounted; the promotion on their AIR Ultem range, their collection of incredibly lightweight glasses, caught our eye – what would originally cost you $200 will now only set you back by only $78. And like other Owndays outlets, your glasses will be available in 20 minutes.
Owndays Outlet
Unit number: #01-11/12
Damage done: $78
Budget left: $142
8. Calvin Klein Jeans Outlet
If there's one item of clothing that I'm most willing to invest in, it would be a pair of quality jeans – a timeless staple that can be effortlessly dressed up or down.
So when I unsuspectingly picked up this pair of classic black skinny fit jeans ($49.80, usual price $249) at Calvin Klein Jeans and noticed the 80% off sticker on the price tag, I did a mini celebratory dance on the spot. I mean, it's common to find off-season items at massive discounts – I'd hardly be surprised at cheongsams on sale after Chinese New Year or Santa robes on sale after Christmas – but classics like these? SCORE!
There was an entire selection of denims for both male and female, most of which were half-priced or less. For something that you'll be wearing even a couple of years down the road, that's amazing value for money!
Calvin Klein Jeans Outlet
Unit number: #01-103A
Damage done: $49.80
Budget left: $92.20
9. Sacoor Outlet
Let me just begin by clarifying that this photo was entirely candid – here's me letting out a squeal of delight when I saw the promotions that the Sacoor outlet had to offer. 1 item at 50% off, 2 at 70%, and 3 or more at 75% – that's every reason to buy everything you want here.
I'd imagine ties are to guys what necklaces are to us ladies – you can never have too many of them. After discount, a tie would only cost you $32.
Sacoor Outlet
Unit number: #01-15/16/17
Damage done: $32
Budget left: $60.20
10. Designer Pop-Up Store
The pop-up outlet store featured an entire range of items, from make-up to shoes to apparel.
The Illamasqua make-up counter that greeted us at the entrance first lured us in with the 1-for-1 flash sale. That works out to only $17 for a lippie (usual price $34) – that's pretty much the price of a drugstore lipstick! This is exactly how you be fancy for cheap.
The store wasn't extravagantly furnished – think shoes unabashedly lining the display platforms and clothes vying for space on racks – but the quality and quantity of everything on sale was on point, from Kurt Geiger to Maison Scotch and more.
Designer Pop-up Store
Unit Number: #02-05
Damage done: $34
Budget left: $26.20
Getting to IMM
IMM is just a short 8 minute walk away from Jurong East station via J-walk, a sheltered walkway from Westgate. Follow the signs and you'll find the walkway beginning near Xpressflower.com (Westgate #02-37). You'll pass through Ng Teng Fong General Hospital and Devan Nair Institute on the way – don't be confused if you do, you're on the right track – and you'll find yourself in IMM without breaking a sweat.
For the hopelessly lazy, there's even a shuttle bus that runs between Jurong East station and the mall daily from 10.30am to 10.30pm! The pick-up point is at Westgate and JCube.
Around the mall
IMM was to me a pleasant surprise. Most of the outlet stores were exactly how their normal retail store would look like, rather than a second-rate converted warehouse that one might imagine an outlet store to be.
There were plenty of outlet stores for every shopper – Onitsuka Tiger and RECAMPER (Camper's factory outlet) for the sporty ones, Juicy Couture, British India and MOISELLE for the fashion forward, and Commune for those looking to revamp their homes, to name a few others. Many outlet stores even had in-season collections at discounted prices – the Coach Outlet boasted this season's newest arrivals at 30% off, with an additional 10% storewide promotion on top!
There are outlet high street shops for your daily needs – The Body Shop Outlet to stock up on toiletries and Cotton On Outlet for cheap staples for even cheaper, to name a few. So IMM isn't just for the hardcore shopper who's looking to splurge smartly, but also for the average person who, you know, needs stuff to live.
After spending the better half of the day at IMM, I was delighted with my finds. For the quality of the items I managed to find, I only spent $473.80 with accumulated savings of $718.10, which I reckon is quite a feat.
Giveaway time!
If you're in a festive spirit and all ready to go Christmas shopping at IMM, we have good news! IMM is giving 5 lucky winners $80 Best Denki vouchers each. All you have to do is:
Step 1: Like TheSmartLocal and IMM Outlet Mall on Facebook.
Step 2: Share THIS announcement post on Facebook.
Step 3: Leave a comment below THAT same Facebook post, telling us which outlet store you're most looking forward to visit in IMM and why.
The contest will run till 18th December 2015. Happy shopping and good luck!
---
This post was brought to you by IMM, Singapore's largest outlet mall.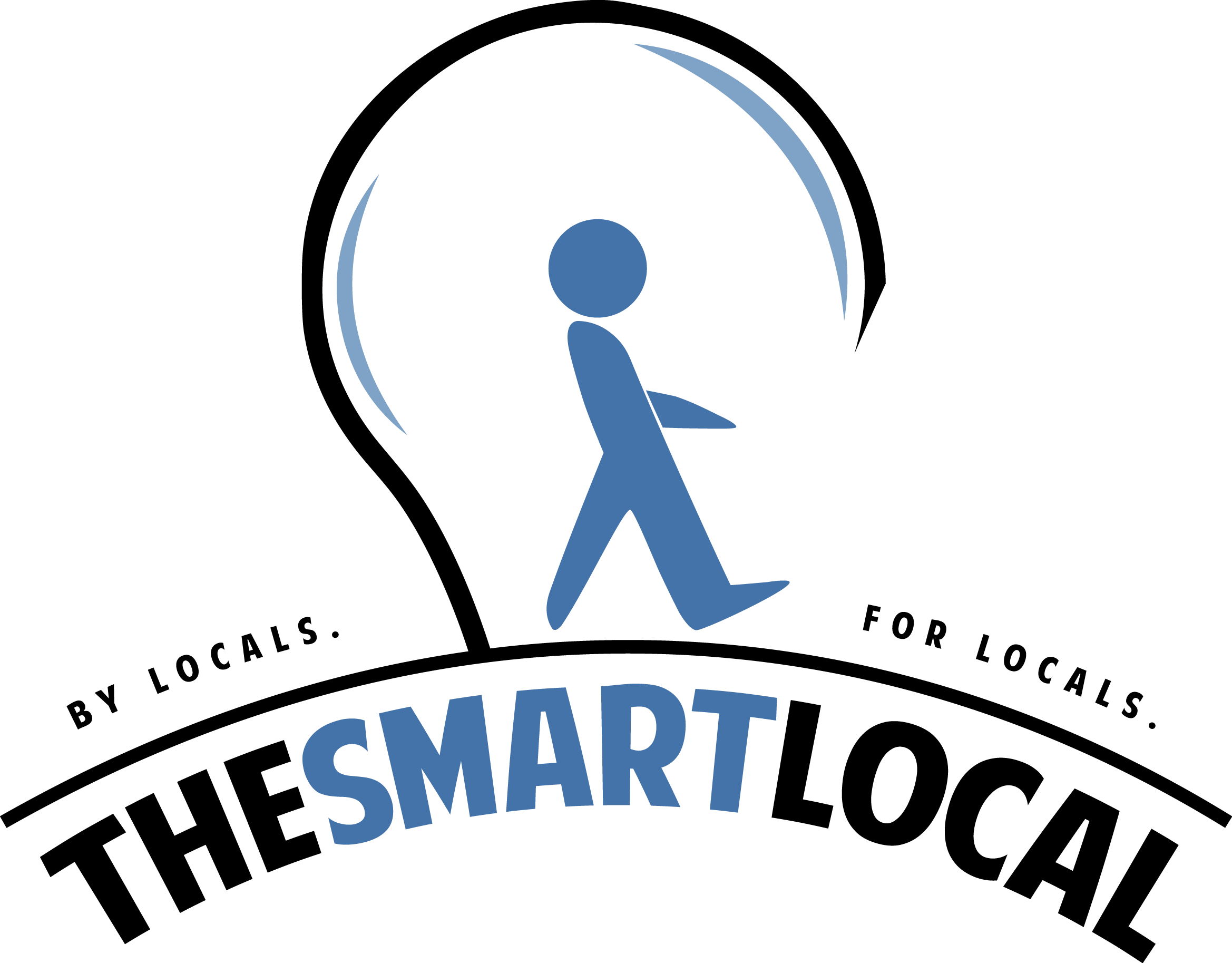 Drop us your email so you won't miss the latest news.