Queenstown's enduring significance
Queenstown was a pioneer in many areas, from the earliest HDB flats built to the country's first neighbourhood library and sports complex. But even in one of Singapore's oldest neighbourhoods, new-age HDB estates are sprouting up, breathing new life into its surroundings.
The town's oldest buildings have been given facelifts and makeovers, and dotted around the neighbourhood are photo spots that can compete with Singapore's most indie streets. Here are 11 places that make Queenstown a prime district for your IG feed.
1. See panoramic views, symmetrical pillars and minimalistic murals at SkyVille@Dawson
A 960-unit development comprising three 47-storey towers, SkyVille@Dawson one of the clear indications of how high HDB's ambitions has climbed. An award winning design by WOHA Architects, both the views of and from the building are spectacles to behold.
From Reflections at Keppel Bay to the antenna tower at Bukit Timah Hill, watch from the rooftop garden as high rise superstructures and landmarks become just another tiny part of the skyline and humans become the size of ants.
The view from up top is gorgeous, but remember to stay safe!
For those with acrophobia, the rooftop garden can still provide an incredible photo opportunity, with pillar after pillar lined up in perfect symmetry.
Efforts have also been made to preserve Dawson's rich heritage, with a series of over 50 wall murals lining the walkways around the estate, created by comic artist Troy Chin. Whether it's kampung houses or fishing in the canal, each piece of artwork captures a slice of early life in the Queenstown area.
Address: 86 Dawson Rd, Singapore 141086
2. Then hop over to SkyTerrace@Dawson, one minute away
One minute away from SkyVille@Dawson is SkyTerrace@Dawson, part of the same Remaking our Heartland initiative by HDB. Made up of 5 towers of 40 to 43 storeys each that sit atop a parking podium, SkyTerrace@Dawson was designed by SCDA Architects with the concept of "Housing in a Park" in mind.
Lush greenery is set against walls of concrete grey, with interconnecting bridges contrasting sharply against the collection of intertwining vines.
Decked with both studio apartments and multi-generational lofts, the apartment blocks also present a perfect platform for younger families to live alongside their parents. With walkways, corridors and even the staircases giving off a futuristic vibe, there's no shortage of photos for hashtags like #greyscale and #urbanplayground to share your work.
Address: 90 Dawson Rd, Singapore 142090
3. Chill out at Singapore's most tranquil McDonald's
Long before Japanese Garden of Jurong Lake, there was Singapore's first Japanese-themed community garden in Queenstown, now known as Ridout Tea Garden.
Opened in 1970 to provide more recreational facilities for flat dwellers in Queenstown, it comprised a large pool with lights and fountain, a U-shaped row of shops housed in three verandas and a series of wooden bridges and pavilions.
Source: My Community
However, on 26 June 1978, a large fire broke out at a furniture shop located in the middle of the U, razing the garden to the ground. Thankfully there were no casualties as most of the shops were closed.
A brick wall that once belonged to the Japanese Garden
Rebuilt and reopened under its new name a year later, the 1.38 hectare recreation site has since continued to serve as a popular meeting point for Queenstown residents. Even till today, the MacDonald's currently occupying the garden is often frequented by students from the nearby schools.
Address: 1 Queensway, #01-580 Ridout Tea Garden, 149066
4. Add some monochrome to your feed with the B/W Wessex Estate
Over at Wessex Estate is an area exclusively made up of black and white colonial-style buildings.
Constructed in the 1930s to house non-commissioned British officers working in the nearby military installations, they still serve as residences today, with a small enclave of artists also using them as a creative space.
Come dressed in your own set of monochrome outfit, and you won't need filters for minimalistic photos of a single hue.
Beyond all the black and white bungalows, you can also find another relic of our colonial past, with the famous Colbar located a couple of blocks down on Whitchurch Road.
Short for "colonial bar", Colbar was once a canteen for the British Army, and this is evident till today. The store facade maintains an old-school decor and walls decked out with vintage photographs, making the cafe a draw for locals and expats alike.
Address: 10 Whitchurch Road, Singapore 138818
5. Step into an English-themed garden at Forfar Heights
Nope, the above scene is not from Botanic Gardens. Nor is it from Gardens by the Bay. Believe or not, this English-themed garden is located right under a HDB estate.
But Forfar Heights isn't just any HDB estate. A mixture of 30 and 40 storey apartment blocks, the site used to hold Forfar House from 1956 till it was announced for the Selective En bloc Redevelopment Scheme (SERS) in 1996.
Complete with an angelic statue placed in the centre of the residence's courtyard, Forfar Heights is a lovely place to visit.
Address: 50 Strathmore Avenue
6. Derelict buildings and a spaceship-looking Water Tank
Located within the same area, you can also catch the more rustic facade of Wessex Estate, just a couple of minutes' walk from Colbar.
Not all the buildings here have been well maintained over the years. For some of these colonial houses, splotches of brown and green have lent a different aesthetic – albeit a picture-worthy one.
From a lone swing on a tree to a creepy rope tied in a noose, there are plenty of "interesting" sights in the vicinity, but none more so than the giant Water Tank up on a hill, right smack in the middle of the estate.
A prime hotspot for photographers, strike a contemplative pose and pair it with a philosophical caption to let your friends know just how deep you are.
Address: 4 Woking Road, Singapore 138688
7. Pay homage to history at a >120 year old urban cemetery
Historical sites are a common sight over in Queenstown but nothing has a history that traces quite as far back as Singapore's last remaining Hakka cemetery and its accompanying Ancestral Hall.
Bounded by an MRT track on one side and HDB flats on the other, the 1.8 hectare urban cemetery holds over 3,000 tombstones, though almost all the bodies have been exhumed and cremated, leaving only their ashes buried under the headstones in urns.
Queenstown's oldest building, the Ancestral Hall has been around for at least 120 years, and its current caretakers gladly welcome visitors inside to take a look.
Address: 9 Commonwealth Lane, Singapore 149551
8. Snap an #OOTD at Singapore's first public library
Singapore's first full-time branch library, Queenstown Public Library was officially opened in 1970 by then-Prime Minister Lee Kuan Yew.
In a design that has withstood the test of time, the two-storey building is adorned by a "bow-tie" motif along its parapets and numerous patterned walls along the exterior – perfect for photographs both with or without you in them.
You can even find antique counters of yesteryear still preserved along the library's stairwell that were used to store the membership cards of visitors.
Gazetted for conservation in 2013 along with the former Block 38 Wet Market and Alexandra Hospital, the home of childhood memories for many a resident continues to live on, as more of the same are being created for the new generation growing up in the area.
Address: 53 Margaret Dr, Singapore 149297
9. Go on a hunt for old-school shops and trinkets
While hipster cafes dotting the streets of neighbouring Tiong Bahru have come and gone, the enduring shops around Queenstown remain stuck in time.
From dried produce stalls to a male hairdressing establishment still providing traditional ear cleaning services on top of your usual shave, shops in Queenstown offer insight to an era long gone. None more so than Long Hwee Store.
Like provision shops, stationery shops have dwindled in numbers over the years due to an inability to keep up with mega chains. Selling writing supplies since 1969, Long Hwee Store has managed to survive it all, with vintage wares such as typewriter correction paper, tape writers and refill ink for stamp pads still available in the stall despite almost non-existent demand.
Address: 01-351 Block 162, Mei Ling Street
Telephone: 6474-6061
10. Get a splash of pastel at Queenstown Sports Complex
Another of Singapore's "firsts", Queenstown Sports Complex is our nation's first neighbourhood sports complex, with its stadium co-hosting to several National Day Parades throughout the 1970s and 1980s.
Pastel colours of green and yellow line her 3,000 seater stands, with her dressing rooms splashed with brighter shades of gold. Lining the roof of what used to be the merchandise store are stripes of red and white, the kit colours of Tanjong Pagar United FC – the S.League club that occupied the Stadium over the course of two spells.
I have fond memories of the stadium myself. From playing on the pitch against the club's Prime League team to watching several S.League matches there, it was poignant to see the stadium a dusty and neglected shell compared to the vibrant community attraction it once was.
This is perhaps a microcosm of our local football scene as a whole with the cultural connection between the community and our local sports complexes a faint shadow of the past.
Address: 473A Stirling Rd, Singapore 148949
11. Explore the bungalows and bunkers of Kay Siang Road
Amidst all the new high rise buildings and construction going on around Queenstown, a patch of untouched vegetation still stands along Kay Siang Road. And within it lies Kay Siang Bunkers, one of Queenstown and Singapore's hidden sights.
A quick trek in from the main road with some light bashing and you'll find the bunkers, almost reclaimed by nature, cocooned by vines and roots and overgrown with shrubs and greenery of all sorts.
Take a Tomb Raider-esque shot as you surround yourself in the dense vegetation. The braver ones can venture further into the lizard-infested former ammunition store for more pictures, but I wouldn't recommend staying long in the area. Unless you want to feed the scads of mozzies lurking about.
You can read a more in-depth guide on the bunkers here.
The Ah Ma of all neighbourhoods
Regularly called a mature estate by the mainstream media, if neighbourhoods were people, Queenstown would be the grandma of them all: gracious, welcoming and full of stories to tell.
Queenstown Cinema and Bowling Alley was a super popular hangout spot in the 90s but is now closed Source
Like her failing memory, landmarks such as Queenstown Cinema and Bowling Alley are now lost to time. Like a new fancy perm, she is getting facelifts under HDB's Remaking Our Heartland initiative.
But the more you get to know her, the more you realise that her beauty lies beyond its surface. And that you're thankful for her just being around.
Explore Queenstown on our next Instawalk!
Team up with us as we explore the wonderful estate of Queenstown in our next Instawalk. It's where you can experience the rejuvenated estate with a touch of heritage.
So mark your calendar for 20 May 2017 and we'll see you there!
---
This post was brought to you by Ministry of National Development.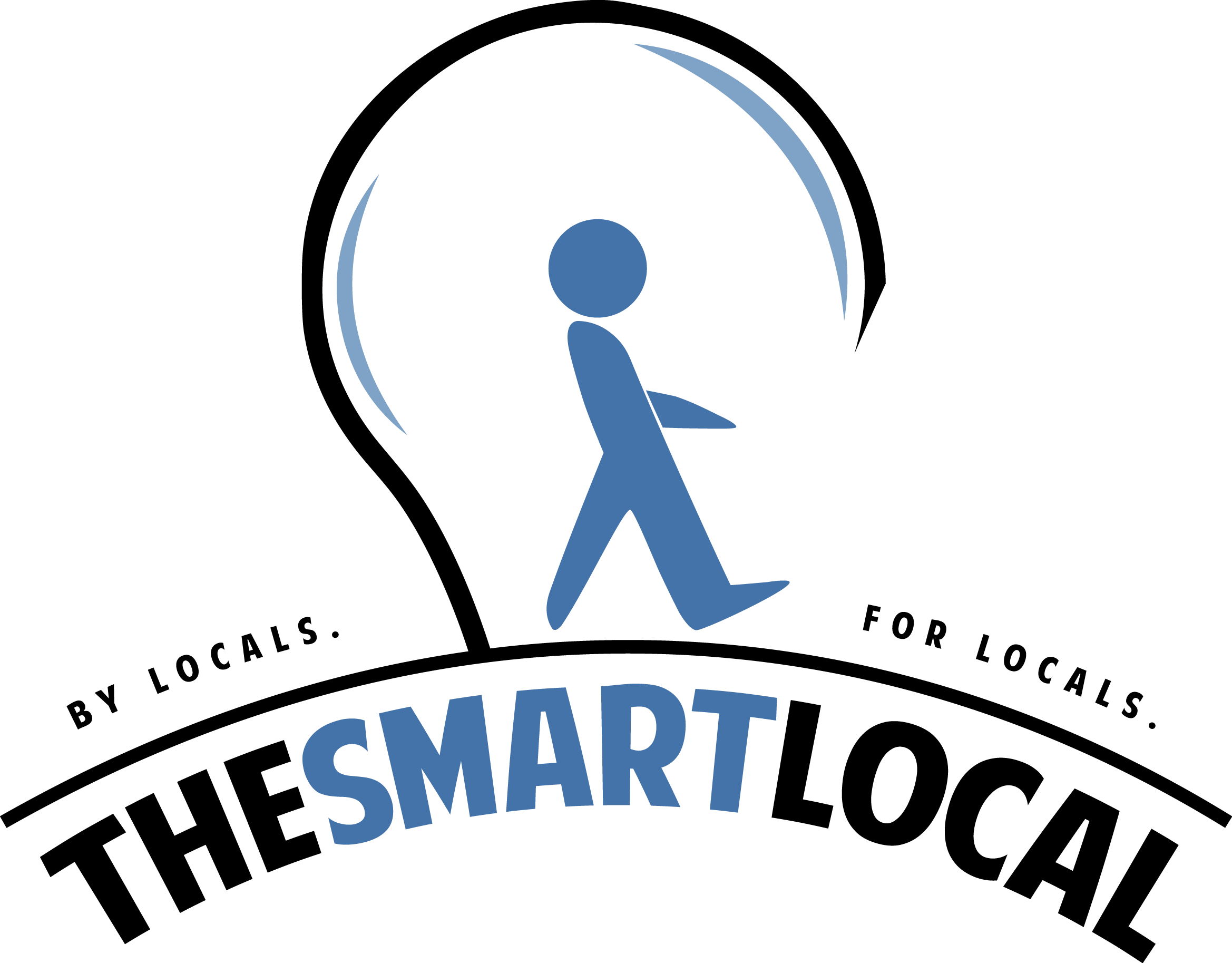 Drop us your email so you won't miss the latest news.