Things to do in Tampines 
---
It's no secret that Tampines is regarded as the "Orchard Road" of the East, and for good reason – there are 3 shopping malls just walking distance from the MRT station that boast 2 movie theatres, and a multitude of dining options. But beyond these, there is so much more to this town that around 250,000 people call home.
Tampines has come a long way since residents started moving in during the 1980s, when it was a young town deemed as ulu. Today, it is home to minimalist HDB blocks, fruit-themed playgrounds, and even snagged the UN World Habitat Award in the Developed Country Category by the Building and Social Housing Foundation of the United Nations in 1992. 
Find out what other things you can do in Tampines that you might not have known about:
---
1. Tampines Avenue 9 – monochrome HDB Blocks 
---
HDB blocks are prominent in almost every neighbourhood in Singapore, but those in Tampines could be your next IG backdrop.
At Tampines Avenue 9, the minimalist monochrome aesthetics of the HDB blocks are reminiscent of English-styled cottages in the Tudor period. Originally brick red in colour, the blocks' facade was updated as a result of a residents' vote held in 2016. 
The clean white walls at the void deck provide a clean canvas for your next professional profile photo
There are also grids and geometric designs at the void deck that you can play around with for a fun group shot!
How to get there: From Tampines Bus Interchange, take bus number 293. After 4 stops, alight at Block 493B. 
---
2. Tampines West Community Club – paper crane mural
---

Image credit: @skl0_
Tampines West Community Club is not just a place for residents in the 'hood to sign up for self-improvement classes like Conversational Mandarin or Dianxin Workshop – a cooking class on steamed Chinese pastries.
Regular movie screenings are organised too, with free flow of popcorn provided. With so many activities and events going on at the Community Club, it's no wonder that this is a go-to spot for residents in the area to gather.

This wide basketball court is where events such as movie nights and Hari Raya Dinners are held.
Image credit: @tampineswest
The fun isn't just within the four walls either. Behind the Community Club is a meticulously hand-painted mural of paper cranes to admire, imprinted with iconic Singaporean motifs such as the Good Morning towel and the signature sarong kebaya print synonymous with the Singapore Airlines uniform.

Image credit: @skl0_
Between the Community Club and the surrounding residential blocks, there's also an expansive Flower Dome playground and a fitness area where both parents and kids can spend time together.

Image credit: Tampines West Community Club Facebook 
Address: 5 Tampines Ave 3, Singapore 529705
Opening hours: 9AM-10PM
Website 
---
3. Tampines Chinese Temple – 270m long dragon sculpture
---
The inaugural opening of this Chinese temple was in 1992, and was formed through the combination of 12 Taoist temples during the development of Tampines Town. 

Image credit: Roots.sg
Despite concerns over the possible loss of identity, the traditional features and Taoist identity were still retained in the Tampines Chinese Temple through preservation efforts. The temple also has an impressive 270m long dragon sculpture lining its roof.

Image credit: Roots.sg
It's heartening to know that despite the ever-changing architecture in our fast-paced city, there are still efforts to keep the heritage of cultural landmarks intact.
Address: 25 Tampines Street 21, Singapore 529394
Opening hours: 6:30AM-8:30PM 
---
4. Tampines Quarry – hiking and biking in nature
---
When we think of nature, the likes of MacRitchie Reservoir, Bukit Timah Hill and Pulau Ubin come to mind. Little do many know that there's a pocket of complete greenery buried within the heart of Tampines. 

Image credit: @vide_yo
Previously a sand quarry, rainwater has gradually filled Tampines Quarry to become the lake that we see today. Activities such as biking and hiking are often carried out here, but you can also head here for a break away from the hectic city life. 

Image credit: @renezsg  
Tip: Go down during the "golden hour" of sunset and you might just get to watch the lake illuminate in a mix of orange and pink hues.
How to get there: Take bus 15 from opposite Tampines MRT and alight after 7 stops at Tropica Condo. You will need to walk further down Tampines Avenue 1, towards Tampines Avenue 10 before you reach Tampines Quarry.
---
5. Tampines Round Market and Food Centre – local fare with child seats and large fans
---
As Singaporeans, we are fiercely proud of our hawker culture and local food, so it's not surprising that hawker centres remain an integral part of neighbourhoods here.

Local delights of char kuay teow, porridge and kopi-peng
Image credit: @emomotamus
Tampines is no exception, with the Tampines Round Market and Food Centre a popular food haven for residents and beyond.
The food centre most recently reopened in July 2019 following a makeover to include child seat options, wheelchair-friendly spaces and larger fans to improve ventilation. But its history isn't all lost either – the unique A-shaped roofs of the hawker centre is also a nod to the kampung villages of Tampines' yesteryears.

Image credit: Roots.sg
Address: 137 Tampines Street 11, Singapore 522137
Opening hours: Daily 6:30AM-3PM 
---
6. Tampines Central Park – fruit-themed playgrounds 
---
Designed with the fruit farms of rural Tampines in mind, the fruit-themed playgrounds at Tampines Central Park is not only a vibrantly coloured photo spot, but also a significant #throwback to Tampines' past. 
Stairs and a small concrete slide are concealed within a half watermelon slice, with holes where the seeds are, which you can playfully peek out from. 
Just a stone's throw away are the mangosteen domes where you can hide away in with your pals to chill and take shelter away from the sun. 
Fun fact: A durian playground was also drafted, but the "spikes" were later deemed too dangerous for kids!
How to get there: From Our Tampines Hub, leave via the exit near the food court and cross the road. Tampines Central Park is right opposite.
---
7. Block 478 Tampines Street 44 – interactive 3D Heritage Wall Mural 
---
Bringing a nostalgic piece of the past to Block 478 Tampines Street 44 is this heritage wall mural painted by Tampines resident and artist Francis Theo. Not only is it a colourful backdrop for you to snap a picture, it is also a celebration of the various cultures in Singapore. 

Image credit: @dejiki
The storefront designs are based on how Singapore was in the 1960s – from a provision store to a Malay barbershop and a Peranakan house. Bring your parents to this row of "shophouses" – it'll surely bring back memories for them and perhaps even some stories.

You can even rest at the "storefronts" on real benches
Image credit: @shevon_lim
With the addition of fully-functional furniture such as benches, tables and stools to bring the wall art to life, residents are also welcome to take a short break here.

Image credit: @yeosarah
Incorporating many details that are no longer common today, like the hanging Ovaltine can which served as the cash register in the past, this mural gives a glimpse into the olden days of Singapore.
How to get there: From Tampines East MRT, walk down Tampines Avenue 9 for approximately 10 minutes before turning left into Tampines Street 44. 
---
8. Tampines Green Forest Park – high elements playground with a rope bridge and tall slide 
---
Tampines Green Forest Park is home to a playground unlike any other – here, it ups the ante with a high elements structure that spans almost 2 storeys high.

Image credit: @michalim7123
Scale through the rope webs to get to the hexagonal huts at the top, or climb the net-ladder before sliding down the tall slide! 

Image credit: @zackery_zaihan
The thrilling play space will put your balancing skills to the test when you cross from platform to platform, with the ropes swinging about when you try to catch your balance. Consider this good practice before you attempt a full-fledged obstacle course in the future. 

Image credit: @cue_ang 
Address: 879A Tampines Ave 8, Singapore 521879
---
9. Sun Plaza Park – Singapore's very own "cherry blossoms"   
---

Image credit: @ylint
Not all of us can make it to Japan or Korea in April to witness the cherry blossoms and take a picture alongside rows of the pink blooms. But at certain months of the year, you can still add tints of pink and lilac to your IG feed. 

Take your next picture against a lush background of pink blooms
Image credit: @anderspluscindy
Usually during the month of September, the Trumpet trees in Sun Plaza Park are awashed with a shade of pink due to the blooms of the trumpet-shaped flowers. The pink blooms against the green landscape makes the park look straight out of a painting. 
There are usually two flowering seasons in Singapore – around March/April and August/September. The flowers are especially colourful when heavy showers occur after a hot and long dry spell. Keep a lookout for early signs of flowering when it rains!
Sun Plaza Park is also home to Singapore's first woodball course, where biennial woodball tournaments are held for residents to take part in. Drop by near the Gate 5 entrance to visit the course, or if you're lucky, even spot players in action! 

Image credit: Nor Tamp Facebook 
How to get there: From Tampines Interchange, take bus 27 or 168 and alight after 2 stops at Citylife@ Tampines. Walk along Tampines Avenue 9 towards Sun Plaza Park.
---
Explore Tampines with us on our next #Instawalk 
---
Instead of heading down to Tampines next time for just a shopping trip, catch glimpses of the rich heritage and culture of Singapore's past and witness how far the community in Tampines has come. There's also no lack of nature spots for you to escape the city life for a bit, or head down to Our Tampines Hub to try out new sports and recreational activities with family and friends. 
Find out more for yourself by exploring the multiple sides of Tampines with us on our next Instawalk, taking place on 14th September 2019!

UPDATE: This Instawalk event has passed. Thank you for your support! You can watch how it went in our Tampines Instawalk vlog.
---
This article was brought to you by the Ministry of National Development.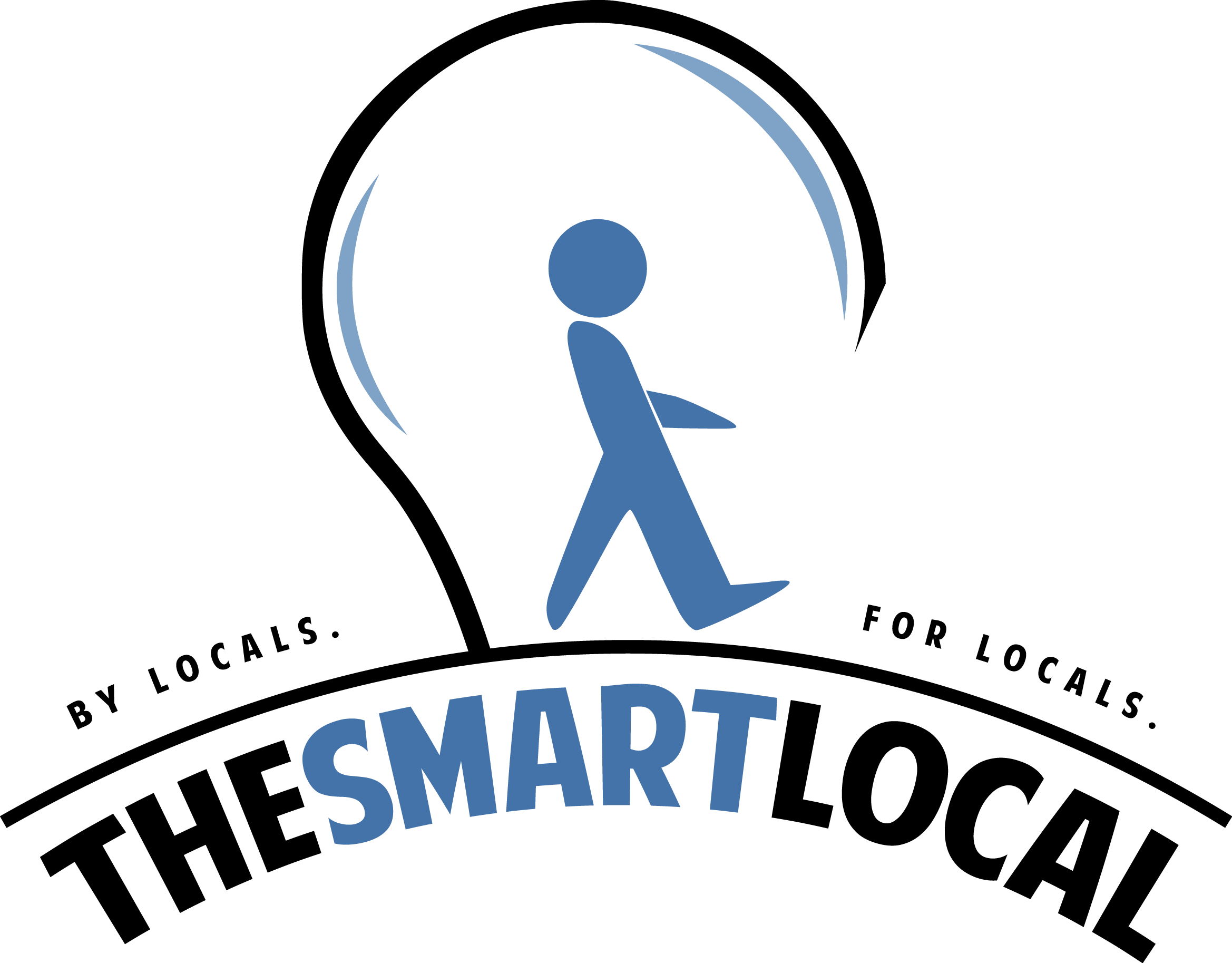 Drop us your email so you won't miss the latest news.