Believe It Or Not
Written by Audrey Lim and Amanda Lee. Pictures by Audrey Lim and @Nicolechangmin.
"Un-un-un-un-unbelievable" – that will be your reaction to all these amazing landmarks. We've shown you the mainstream places in Singapore to take your next Instagram shot. So now it's time to get more adventurous and explore. In this list, we bring you to the ends of Singapore to find the places you won't believe exist here.
Are you ready to be stunned like vegetable? Put on your trusty walking shoes, bring along a camera and be ready to explore a side of Singapore you've never seen before.
1. Dragon Fountain

It's simply majestic – a 4m tall dragon reaching towards the sky. In its heyday back in the 1970s and 80s, water spouted from its mouth. Today, the fountain no longer functions and has fallen prey to weathering. It's a memento of the past that's sadly crumbling apart, but remains incredible all the same.
Directions: Alight along Balestier Road at Opp Balestier Pt or Aft Pegu Road and turn into Whampoa Drive. The dragon fountain is beside Whampoa Drive Block 85, S320085.
2. The Rainbow Eucalyptus Tree

Forget rainbow unicorns – we have our very own rainbow tree right here in Katong Park! Technically, it's called a Mindanao Gum, but we're calling it the Rainbow Eucalyptus Tree.This tree changes its patterns like a girl changes clothes.

The tree sheds its outer bark at different times to reveal the bright green bark underneath. As it matures, it changes from green to blue to purple to orange to maroon before finally falling off the tree.
Directions: Map here. Take a bus to Opp Fort Gdns (Fort Road) or Dunman High Sch (Tanjong Rhu Road).
3. Tampines Sand Dunes

Singapore's very own sand dunes are accompanied by towers of granite and cement. These elements are crucial for manufacturing the concrete that fuels the construction industry in Singapore.
If only this place was open to the public! It would be amazing to walk on such a vast field of sand, pretending to be on Bondi Beach.
Directions: The sand dunes are along Tampines Avenue 10, near Bedok Reservoir.
4. Xiao Guilin

You're walking along a normal-looking path when suddenly, Xiao Guilin appears in front of you. You ask yourself: am I really in Singapore? Originally a disused quarry, its resemblance to Guilin in China is the inspiration behind its nickname. Xiao Guilin is possibly the most unique park you can find in Singapore.
Directions: From Bukit Gombak MRT station, walk along the road in the direction of the stadium. Map here.
Address: Bukit Batok East Avenue 5 S043359
5. Haw Par Villa

You know it's going to be a surreal experience from the moment you step into Haw Par Villa. Wandering among the garish sculptures and elaborate depictions of hell will make you wonder how visiting Haw Par Villa was ever considered a form of entertainment.
Still, considering how under-visited Haw Par Villa is, now's a good time to snap some nice photos before it disappears forever.
Directions: Alight at Haw Par Villa MRT Station (Circle Line) to see the Ten Courts of Hell.
Address: 262 Pasir Panjang Road S118628
6. Istana Woodneuk

Who doesn't love an abandoned building? We love this one in particular – it's perfectly overgrown and spooky enough for eye-catching photos and spine-tingling experiences. Just remember to bring a few friends, a camera, and lots of mosquito repellent.

The area is cordoned off, but we did see a bunch of polytechnic students shooting a short film while we were exploring the premises. The trek up to the Istana Woodneuk is a challenging one, so enter at your own risk.
Directions: Read our guide to Istana Woodneuk for detailed instructions on how to get there.
Disclaimer: This place is a restricted area and we do not recommend exploring here any more.
7. View Road Hospital

When Woodbridge Hospital (now known as IMH) became too crowded to house all inmates, View Road Hospital was built to solve the overcrowding. After a short stint as a foreign workers' dormitory, it's now unoccupied… except for the spirits of the mental patients that still roam the halls.
Still, this is a lesser known abandoned building in Singapore you should check out before it gets repurposed. There were signs of construction around the premises, and you may be asked to leave if you are spotted roaming around the compound. Visit at your own risk.
Directions: Take the bus to Aft View Rd or Bef Keramat Rd, walk all the way into View Road and here you are!
Disclaimer: This place is a restricted area and we do not recommend exploring here any more.
8. Wessex Estate

These black and white houses serve as reminders of our colonial past. It makes your neighbourhood look downright boring and if not for the sweltering Singapore weather, you'll feel like you've entered 1940s England. If you're bored of wandering around, some artists use these houses as studio spaces and there's a bar around the corner.
Directions: Alight at Bef All Saints Chapel and get lost in the scenery.
9. Bishan-Ang Mo Kio Park

Bishan-Ang Mo Kio Park is full of wonders, but the sculpture "An Enclosure for a Swing" is its most iconic. Perched on top of a small hill in the park, you can snap a quick picture if it's along your running route. It's strategically placed to shine brilliantly during sunrise or sunset.
Directions: Located in Bishan Park 1, the nearest bus stop is Bishan Park along Bishan Road. The structure is located near McDonald's in the middle of the park.
10. National Gallery

It used to be our Old Supreme Court, but this building will be given a new lease of life – it'll be opening as the National Gallery in October this year! Slated to house galleries full of art from around the region, it's a museum I can't wait to visit. Together with other museums housed in restored colonial buildings, it's hard to believe that these buildings belong in Singapore – they're just so amazing.
Directions: City Hall is the nearest MRT station to the National Gallery.
11. Tanjong Rhu Lookout Tower

Seriously photogenic, the Tanjong Rhu lookout tower offers a breathtaking view of our waterfront, especially with our new Sports Hub just across the water. Forget about the Marina Bay area – the lookout tower and the Kallang Basin are prettiest during sunrise or sunset.
Directions: Alight at Stadium MRT station. From the Indoor Stadium, cross the Tanjong Rhu suspension footbridge. The lookout tower is here.
12. Neo Tiew Estate

Also known as Lim Chu Kang Rural Centre, this estate was abandoned after 2002 when its residents shifted to Jurong West after an en-bloc project by the government. The estate is now used by the Army for military training sessions.
Even though there are reports of paranormal activity in the area, we didn't encounter anything and were too busy taking in the serenity of the now vacant estate to think of anything else. Do look out for signs warning of ongoing military training, as you don't want to get caught in a crossfire while exploring the estate.
Directions: Neo Tiew Estate can be found at the junction between Lim Chu Kang Road and Neo Tiew Road
Disclaimer: This place is a restricted area and we do not recommend exploring here any more.
13. Jalan Klapa

It's not graffiti – it's street art! These mischievous children are scattered around Victoria Street and the Joo Chiat area, but once you hunt them down, they're sure to brighten up your day. Some of these masterpieces are massive, covering the entire facade of a building. The sheer scale of this series of street art is unparalleled in Singapore.
Directions: The nearest bus stops are Blk 461 or Stamford Pr Sch. Walk along Victoria Street for the murals.
14. Masjid Petempatan Melayu Sembawang

We stumbled upon this quaint mosque while exploring Sembawang and were pleasantly surprised by how it has managed to retain its traditional kampong structure after so many years. It's a remnant of our past, the last link to a time when villagers used to gather and pray together.
Known as the "last kampong mosque in Singapore", it also houses a majestic tree that is said to have resisted attempts to cut it down. Those who have tried were mysteriously stricken ill, lending credence to the belief that the tree is inhabited by spirits.
Directions: Masjid Petempatan Melayu Sembawang can be found at Sembawang Jalan Selimang, along Jalan Inggu
15. Sembawang Park Battleship Playground

A massive battleship playground awaits you as you take a stroll along Sembawang Park – you can spot the playground from the carpark! The structure is hard to miss, especially on the weekends when hordes of kids come aboard for an afternoon of adventure climbing, swinging, and crawling their way to happiness.
Directions: This playground is found at Sembawang Park, at the end of Sembawang Road
16. Old Singtel Building

The Old Singtel Building seriously creeped us out, the lone building in the middle of a large compound fit for an entire HDB Estate. Our crew had a minor scare when the motion sensors in front of the main gate set off the security alarm briefly.
It is amazing how such a massive structure remains in its full glory, albeit worn out from its lack of care over the years. It is said that you will have to apply for a permit to enter the premises… if you dare.
Directions: The Old Singtel Building is along Yio Chu Kang Road, east of Yio Chu Kang Village Community Centre.
Disclaimer: This place is a restricted area and we do not recommend exploring here any more. However, you can still check out the building outside the gates like we did.
17. The Animal Resort

Escape to a land lost in time – a quiet kampong farm well hidden from mass development and advanced technology. The Animal Resort also provides grooming services in the comfort of an air-conditioned room, a stark contrast from its traditionally maintained surroundings. Take your loved ones on informational guided tours that cover topics like conservation and science programmes.
Oh and there is absolutely no entrance fee! We found ourselves wandering around the premises without disturbance, allowing ourselves to be immersed in the kampong atmosphere for a good one hour. We like!
Directions: The Animal Resort is at T81 Seletar West Farmway 5, Singapore 798061. Look out for Ju Eng Home along Seletar Farmway 4.
18. Jalan Kayu Rural Centre

Head down further from The Animal Resort and you will find another unknown wonder of the North – an estate with 6 to 7 HDB blocks far from civilisation. It seemed a little odd that there were shirts hanging up near the windows of units, as if someone or something is still living there. There are locked gates restricting access to the estate so do enter at your own risk.
Directions: Jalan Kayu Rural Centre is next to The Animal Resort (previous entry).
19. Kampong Lorong Buangkok

We were intrigued by the sight of Lorong Buangkok, a small village that seems to have been lost in time. The hipsters in us squealed in delight as we wandered along the compounds and porches of some houses. Residents seem to be used to curious eyes around the area. After all, it is what it is: the last surviving kampong in this developed country.
Less than 30 families live in this village, and we see why they can't bear to leave this for developed apartments or private properties. Lorong Buangkok has this peaceful atmosphere that nowhere else can replicate.
Directions: Find out how to get to Kampong Buangkok with our guide.
20. Japanese Cemetery Park Singapore

What amazed us most about this cemetery is that it is right smack in the middle of a housing estate. Even so, the cemetery is a serene haven in the middle of the bustling city. Established in 1891, it was meant to serve the burial needs of Japanese residents of Singapore.
The site houses approximately 910 tombstones of Japanese businessmen, professionals, prostitutes, tradesmen and World War II soldiers. Adorned with floral walkways for those who travel here to pay their respects, it is rather picturesque especially during cool evenings. Creepy factor? A big fat zero.
Directions: Find out how to get to Japanese Cemetery Park by following our guide.
Seeing is Believing

Get ready for the adventure of a lifetime, right here in Singapore. We love going overseas, but visiting these incredible local landmarks makes for a great experience too. During your holidays, weekends or staycations, why not go off the beaten track and hunt down these gems. We promise it's totally worth it.
Have we inspired you? It's now your turn to grab your camera and some friends and go explore Singapore. And if you don't have a camera, we've got great news for you. Thanks to our friends at Panasonic Singapore, we're running an amazing giveaway for you to take part in!
Win a Lumix GF7 and Create New Memories!

Unless otherwise credited, all the pictures in this article were taken by us with the new LUMIX DMC-GF7, retailing at $699. Exploring can be a physically draining affair, so it was great to have a lightweight camera to bring along to record our memories. Its stylish design also made our friends look on enviously whenever we whipped out our camera.
If you're curious to see more visuals from this camera, check out Christabel's latest trip to Taiwan or our previous article documenting the most Instagram worthy places in Singapore.

The "No Password" Wi-Fi connectivity on the camera makes it easy for you to upload your photos on Instagram or share them with friends instantaneously.
And it's now time to win your very own LUMIX DMC-GF7 retailing at $699! We have not just one, but three cameras up for grabs!
How to Win Your Very Own Lumix GF7!

We're giving away THREE LUMIX GF7 cameras thanks to @Panasonic Singapore! Here are the two simple steps to win:
Like and share this previous Facebook post we made by 2nd June, 2015.
Comment below that same Facebook post, naming a key function of the new Panasonic LUMIX GF7 camera.
That's it! It is THAT EASY! There are THREE cameras up for grabs!
So head over to this Facebook post right away for your chance to win!
Good luck everyone!
---
This post is brought to you by Panasonic Singapore.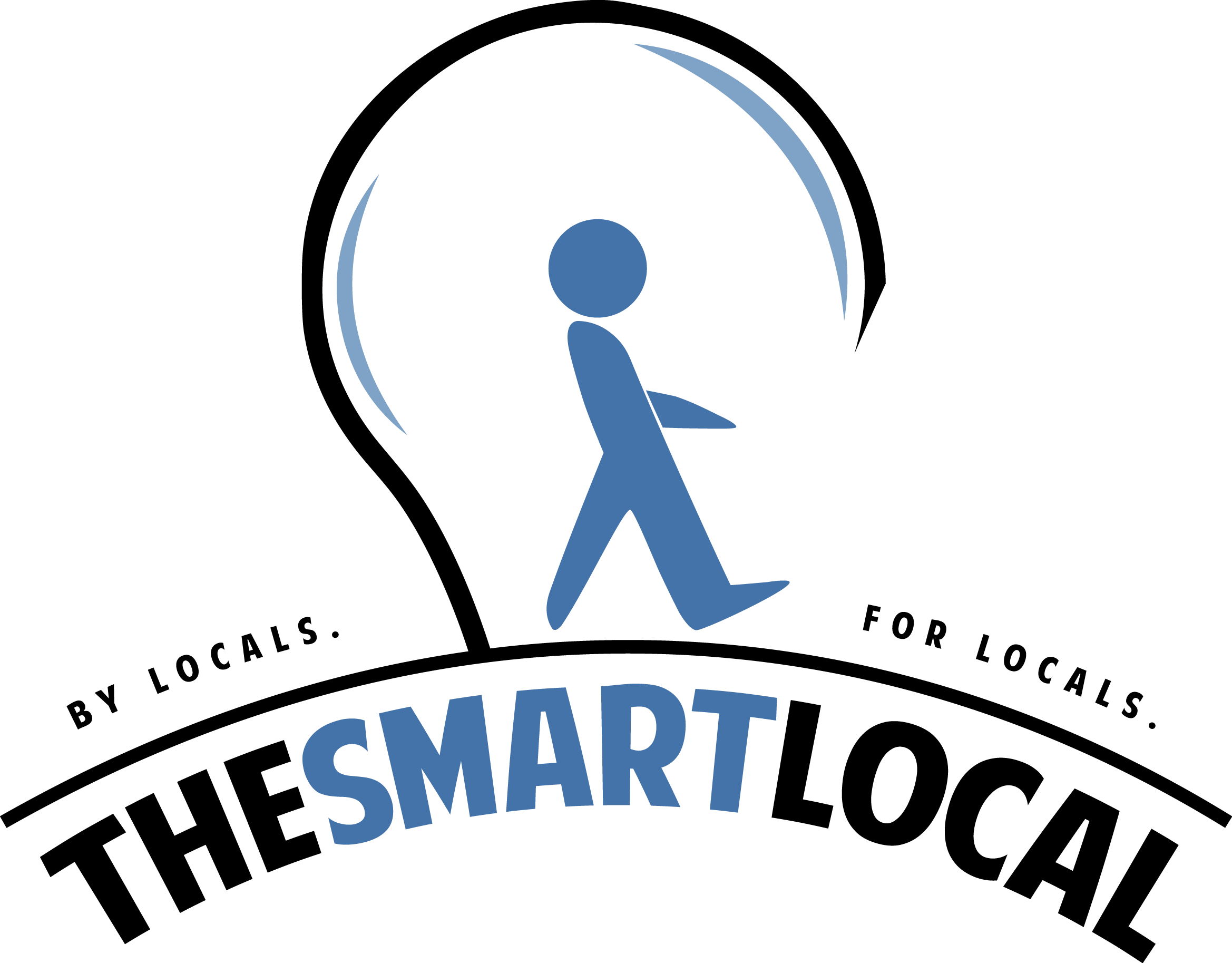 Drop us your email so you won't miss the latest news.