About the Sports Hub
The Sports Hub has been open to the public for almost a year now and it's still best known for its grass problems and leaky roof. "I thought it's just the National Stadium?" seems to be the general opinion of this underrated attraction.
But it's more than that. The area is massive. Alongside the new 55,000 seater stadium are shopping and leisure facilities spanning 41,000 sqm – or 6 football fields. These Sports Hub's facilities are open to the public on non-event days, which means that all of us get to make use of competition-level courts and pools at affordable prices (or even for free).
For all those who haven't explored the area, here's our guide to 12 things you can do at the Sports Hub. But first, a video tour!
Getting To The Sports Hub

Click image to enlarge – Source
The Sports Hub can be reached via the Kallang MRT station or Stadium MRT station. Take the Circle Line though, as Stadium MRT station is far closer to the Sports Hub.
Stadium MRT is in the thick of all the sporting action. Most places of interest are located at Exit A, other than the OCBC Arena at Exit B.
This is what you should see at Exit A! The Visitors' Centre is on the left, so stop by if you're unsure of where to go.
For the shortest way up to the National Stadium, head diagonally right. At the juncture between Kallang Wave Mall and the National Stadium, there is an escalator going up.
Follow the directions and you will find yourself around Gate 3.
1. Be Awed At The National Stadium & 100 Plus Promenade
Your first stop has to be our new National Stadium. The Sports Hub's identifying characteristic is the futuristic dome of our National Stadium. Without a fisheye lens, it might be difficult to capture the entirety of the dome if you're too near. If you're coming from Kallang MRT, you can snap a nice photo of the stadium from the Kallang footbridge.
If you don't mind walking, you can head to another prime photography spot, across the water from the Sports Hub. On some afternoons and weekends, canoeing teams practice here, creating dynamic photo opportunities.
Click image to enlarge
I was excited to finally get a glimpse of 55,000 red and white seats inside the stadium, but sadly, it's closed to the public until July. The friendly staff at the National Stadium Club told me that construction is ongoing for the SEA Games and there's nothing much to see anyway.
You shall not pass.
They were right: I sneaked a peek into the stadium and all I saw was machinery and blue tarp. (︶︹︺)
Well, if you can't run inside the stadium, I suppose running around it will have to do. The brightly coloured track circling the main stadium is the 100 Plus Promenade. At 900m long, it's good enough to be an exercise track. But more importantly, it's the gateway to everywhere else in the Sports Hub.
Trust me, you'd rather walk around the sheltered track than one huge circle in the hot sun. There are signs at every exit that tell you where the main buildings are, so it's almost impossible to get lost. With the 100 Plus Promenade as a handy shortcut, it's time to venture beyond the stadium and into the surrounding buildings!
2. Visit The Singapore Indoor Stadium
This building is no stranger to us – it's played host to a multitude of events over the years. It's not open except on event days, but there are some facilities around the stadium for the public to enjoy.
When you go up the stairs (or escalator) to the Indoor Stadium, turn right for lawn bowling and giant chess and left for a children's playground and fitness area.
Lawn Bowls equipment can be loaned from the Water Sports Centre so book in advance!
Meanwhile, the playground and fitness area are open to the public all day everyday.
3. Chill At The Sports Hub Library
I've checked it out and nope, it's not just coaching manuals, there are also publications on healthy eating and simple fitness exercises for the average Singaporean. The library is a short distance to your left when you exit Stadium MRT via exit A.
They have the most comprehensive collection of sports-related material in Singapore, and the public is welcome to browse and borrow. And it provides a respite from the sun – after my long trek across the bridge to take photos of the Sports Hub, I plonked myself on one of their armchairs with a copy of the Straits Times.
Other than reading, you can play giant chess in air-conditioned comfort or book their V.Sports stations for an X-box showdown with your friends.
Opening Hours: Monday – Friday 10am – 8pm, Saturday, Sunday and Public Holidays 10am – 9pm
Website: http://sportshub.spydus.com.sg/cgi-bin/spydus.exe/MSGTRN/OPAC/HOME
4. Enter The Singapore Sports Museum
The Sports Museum and Sports Hub Visitors' Centre are located one door down from the Sports Hub Library. If you're directionally-challenged, try to find your way here first.
It's the place to go to remember our sporting heroes, commemorate the first ever Youth Olympic Games held in Singapore or chill out in air-conditioned comfort. As a friendly staff member told me, "the aircon here very strong!"
I had low expectations of the museum, but from my short walk around, I liked it. It's surprisingly interactive and you'll learn snippets about Singaporeans who chose the road less taken. It's a little on the moralistic side, constantly highlighting Olympic values and sportsmanship over achievements and records, but the layout and graphics keep the museum interesting.
I'm not the only one who finds them creepy, right?
As I left the museum, the same staff member waved me off. "Come again ah, bring your family and your friends next time." I most certainly will!
Opening Hours: Monday – Friday 10am – 8pm; Weekends, Eves of Public Holidays, Public Holidays 10am – 9pm
Admission Fee: Free for locals
Website: http://www.sportshub.com.sg/venues/Pages/singapore-sports-museum.aspx
5. Water Sports Centre
It looks like a funky lookout tower, but it's where you want to be to rent kayaks and canoes on a walk-in basis. Or you could just watch the pros – the national athletes – train in the Kallang Basin too.
The Water Sports Centre also offers kayaking courses to beginners. It's a picturesque location to get your 1 Star Proficiency – the waterfront offers a fantastic view in all directions.
Opening Hours: Mondays – Sundays 7am – 8pm, Public Holidays 7am – 10pm
Website: here.
6. Beach Volleyball Courts
The Beach Volleyball courts are next to the Water Sports Centre and offer a great view of the National Stadium and bikini babes/dudes.
The courts are free to use, so book your slots here. I hear they're usually fully booked in the evenings and on weekends so don't forget to chope a court early. Changing rooms are about a 3 minute-walk away.
7. Kallang Wave Mall
Shopping is a sport too. There's your usual H&M and CottonOn, but the mall is sportier than your average shopping centre. The food to clothes ratio is significantly higher, all the major sports brands have a branch there, and some shops even have a sports theme.
A sports-themed Foodfare, which may be the most interesting food court in Singapore.
Who knew H&M had a section called H&M Sport?
NTUC Xtra features a running track throughout its store and offers a range of racing bicycles.
It's impossible to miss Climb Central, a massive indoor climbing wall right in the middle of the mall. It features Singapore's tallest indoor climbing wall and kids are welcome to try out any of their beginner walls. For rates and more information, find out more here.
Opening Hours: Daily 10am – 10pm. Fairprice Xtra 8am – 10.30pm
Website: http://www.sportshub.com.sg/kallangwave/Pages/kallang-wave-mall.aspx
8. Splash-N-Surf
This one is for the kids! Located on the roof of Kallang Wave Mall, I was surprised at how crowded it was at 9am on a weekday. There are two parts to Splash-N-Surf: a kids' play area and a lazy river.
I suffered a lot to get this photo – some kid pointed a water gun at me and got my clothes wet.
The kids' play area is free for all and more importantly, safe. A lifeguard is always on duty to watch over your kids.
The lazy river was virtually abandoned. I guess most Singaporeans just don't know about it. It's relatively small compared to the other lazy rivers in Singapore, but kids will still enjoy themselves here. There's also a fee involved.
Opening Hours: Daily 8am – 10pm
Admission Fee: Free for the kids' play area, $2 for unlimited usage of the Lazy River.
Website: http://www.sportshub.com.sg/venues/Pages/splash-n-surf.aspx
You can also try the Stingray which is a half-pipe surfing facility catered for families. Think of it as a smaller version of Wavehouse on Sentosa but here you don't have the pressuring eyes on you!
Opening Hours: Daily 8am – 10pm
Admission Fee: $35 / hour (weekday) | 40 / hour (weekend)
Website: http://www.sportshub.com.sg/venues/Pages/splash-n-surf.aspx
9. OCBC Aquatic Centre
It's the newest location for swimming competitions, but on non-competition days, it's open to the public. You can choose to swim, or just take a look around the place – either way, you definitely shouldn't miss it.
The training pool.
The training pool looks fairly normal, but the competition pool is legit. For general lap swimming, it's $2 for locals, same price as swimming complexes.
For those who just want to kaypoh, you don't have to pay for entry. The escalator to the viewing gallery is to the right of the aquatic centre's main entrance.
Turn left and enter via the East Entrance.
Check the website for opening hours or book your own lane here.
10. Skate Park and Open Air Basketball Courts
We've seen skate parks and basketball courts aplenty, but W O W look at that view. The hard courts require advance bookings, but they're free!
The skate park is drab and small in comparison to its more famous Somerset and East Coast counterparts, but you can still practise your skills, like our young friend here.
Anyone can look great against the Sports Hub.
"Do you want me to hit that rail there?" I don't know who you are, but thanks lots for your help!
11. OCBC Arena
The OCBC Arena is where you go to book all your court games. There are 6 halls for use and the courts are ridiculously new. Think high ceilings, shiny basketball courts and excellent air-conditioning. And if you're just there to look around, the guy at the counter assured me that everyone is welcome to enter the halls without a booking.
Do note that some facilities, like the table tennis tables, are closed until the end of the SEA Games.
There are 12 badminton courts for you to book though! In Hall 3, you'll find netball and volleyball courts too.
What's cool is that you can pick up new sports for free. On certain Saturdays and Sundays, they organise Learn-to-Play sessions for kids and adults. You can find out more here.
Opening Hours: Daily 7am – 10pm
Website: http://www.sportshub.com.sg/venues/Pages/ocbc-arena.aspx
12. Stadium Riverside Walk
Even if you're the least sporty person around, the Sports Hub is still worth a visit, just for its great view of the Kallang Basin. It's an alternative to Marina Bay's view of the Singapore skyline.
It's not a bad idea to have dinner at the mall, then go for an after dinner stroll along the riverside. With the river on one side and the Sports Hub on the other, it makes for a scenic walk.
Friendly Reminders
It can get extremely hot, so remember to slather on sunblock
Don't just walk around, book some of the new facilities to play games with your friends and family. Check out their rates here and book here.
Follow the park connector route for more exercise options
Bring a fisheye lens if you have one
Fun in the Sun
Compared to the old National Stadium, it doesn't inspire the same sense of nostalgia and national pride yet. But as a functional space, I like how it doubles up as a competition arena and a public sports complex. Just like how the Integrated Resort in Sentosa tries to pack as much fun as possible in the same place, the Sports Hub provides for all your sporting needs under one roof. There's plenty to do and so much more to see. If you haven't already, you should definitely check out their facilities while they're still new!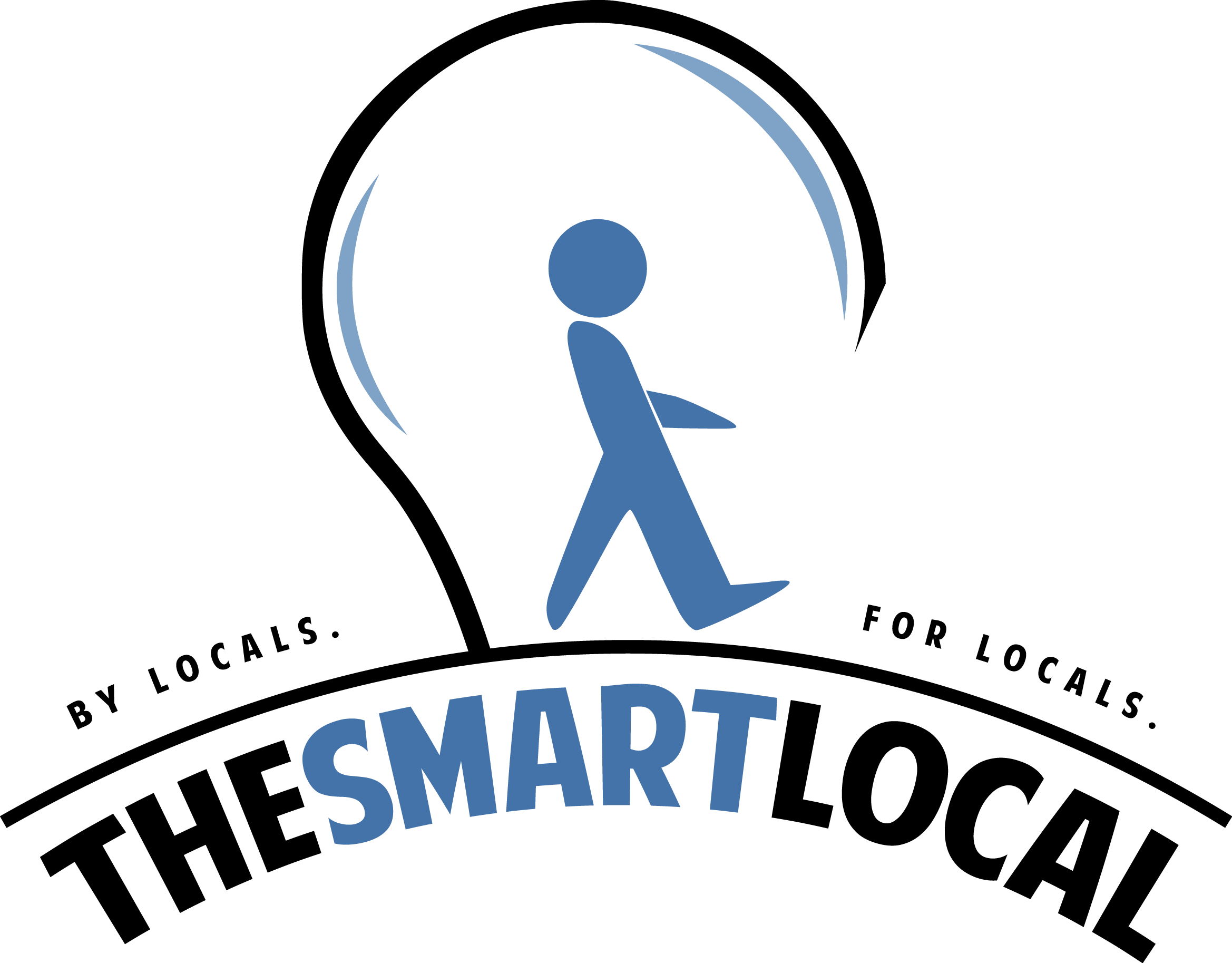 Drop us your email so you won't miss the latest news.