About Taiwan
We arrived in Taiwan greeted by chilly winds and great anticipation of the experience to come. It was our first time here and there were so many things to do! Many of my friends have raved about their Taiwan adventures but I never fully understood why they were so captivated by her beauty. Now after having spent five days in Taiwan, I have.
During our travels, we jammed packed our schedule with most of the main attractions while also squeezing in time to explore uncharted and lesser known places. Through our adventures, I've managed to compile a list of all my favourite activities to do for all of you who are looking to travel to Taiwan for the first time.
Here are 10 reasons why you should pay Taiwan a visit in 2015.
1. Have Your Own Taiwanese Drama Moment
No visit to Taiwan is complete without a moment at Shifen where you can pen your well wishes on a sky lantern and watch it disappear into the clouds. I had a scene from a Taiwanese drama coated with sepia filter replaying in my head the whole time I was there.
Do take note that Shifen can get quite crowded and hectic at times, so here's a little tip: head to the end of the row of stores if you want more space to work around with. Nonetheless, the entire experience with sky lanterns at Shifen is one everyone should check off from their bucket lists.
Getting There: Ping River (Pingsi) Township, New Taipei City 226, Taiwan.
2. Walk The Gorgeous Taiwanese Streets
Tip: Public transport and cab rides are really affordable there so if you're not looking to walk a long distance, feel free to take a cab.
Watching the locals go about their daily activities along the streets in the dusty morning light had this rustic charm to it. I thought Taiwan looked most alive at night with her buzzing night markets but it was equally as gorgeous at daybreak.
Here's me with my new Panasonic LUMIX GF7 camera. I was caught peeking out of my bedroom window early one morning. People-watching was one of the most therapeutic things to do.
3. See Cherry Blossoms While Having The BEST Tofu Pudding
If you thought you could only see cherry blossoms at Yangmingshan, think again! Just a 10 minute car ride from Jiufen is Jin Gua Shi Park. I recommend wearing track shoes as the road to the top of the park involves quite a climb, but being greeted by rows of pastel pink cherry blossoms definitely makes the hike worthwhile.
If the cherry blossoms weren't enough to tickle your fancy, at the top of Jin Gua Shi Park lies a shop which serves the smoothest tofu pudding. Grab a bowl of warm tofu pudding as you take a breather from the climb and admire the cherry blossoms while at it! Here taking close up shots of the cherry blossoms with the IA+ mode on my camera which automatically switches 'macro' mode as I attempt to focus on the flower.
Getting There: No.8 Jinguang Road, Jinguashi, Ruifang Town, Xinbei, Taiwan. Buses travel here from Taipei and Jiufen
4. This Peanut Ice Cream Wrap At Jiufen
This is a store in Jiufen you won't miss. The storefront will be crowded with people eager to snap a perfect shot of the massive rows of delectable peanut ice cream wrapped with popiah skin. With two generous scoops of peanut ice cream atop peanut cracker shavings, I anticipated it would taste a little overwhelming but it was surprisingly refreshing. Now I wish I got one more before I left.
Make sure you stop at the Teahouse atop Jiufen for a breather before battling the crowd again. With a piping hot cup of tea, traditional tea house setting and that amazing view, this place is a must go at Jiufen.
5. Shopping At Ximending
Buzzing with activity at night, Ximending opens till late on weekends. Attention to all you shopaholics out there: Ximending is lined with stores and food carts at every corner. Soak in the vibrant atmosphere with crowds captivated by talented buskers serenading everyone in the vicinity.
Getting There: Head to Ximen station to get started.

6. This Food Heaven At Shilin Night Market
The rows of piping hot street food and vibrant atmosphere surrounding us kept my adrenaline pumping as we navigated the streets of this bustling city.
Highly recommended for mouth watering street food, we were advised to queue where ever we saw a huge crowd and that is the best advice I would give you too. Littered with street food stores at every lane, it is quite impossible to put a finger on our favourite store at the night market.
I rave endlessly about the torched beef cubes I had as well as my virgin smelly tofu experience which I will remember for life. Oh yes, remember to try their XXL fried chicken too!
Getting There: No. 101, Jīhé Rd, Shilin District. It's between Dadong Road, Danan Road, Wenlin Road and Jihua Road.
7. The Most Instagram Worthy Location in Taiwan
The Chiang Kai Shek Memorial Hall is safely one of the most "Instagram-worthy" locations in Taipei, Taiwan. The porcelain looking structure boasts a massive marbled white facade. Built in memory of former President of The Republic of China (Taiwan) Mr Chiang Kai Shek, the Chiang Kai Shek Memorial Hall has 89 steps built to commemorate the number of years Chiang lived for.
This octagonal structure gives you plenty of space to play around with if you're looking for a perfect OOTD spot or a location for that iconic family picture. Not to mention, the coniferous trees in the background, which adds the finishing touch to the perfect picture setting.
Getting There: 100, Taiwan, 台北市 Zhongzheng District, 中山南路21號
8. The Best Scones At Smith & Hsu
Opened at 11am and located along Nanjing Road, Smith and Hsu is home to one of the best scones I've ever tasted. Every bite left me smiling to myself – buttery, crisp and crunchy on the outside & moist on the inside.
Aside from scones, you can have a go at their wide selection of teas as well. With plenty of natural light streaming into the minimalistic looking décor, this quaint cafe is perfect for anyone who is looking for a quiet spot for afternoon tea.
Getting There: No. 21, Sec. 1, Nanjing E. Rd., Zhongshan Dist, Taipei,Taiwan
9. To die for Tang Yuans
Head over to Ning Xia Ye Shi (also known as Ning Xia night market) if you're looking for a one stop-location to have Taiwan delicacies like smelly tofu, fried oyster omelette, frog eggs, lime jelly juice and more! More importantly, at the foot of Ning Xia Ye Shi lies a store which serves the best tang yuans we ever tasted.
With the texture of the glutinous rice ball as soft and chewy as mochi and the sesame and peanut stuffing done to perfection, this bowl of dessert will have you going for seconds. Served immersed in warm/cold chrysanthemum tea, this dessert choice was comfort food at it's best.
Getting There: Ningxia Rd, Datong District, Taipei City, 103 (台北市大同區宁夏路). It is open daily from 4pm to 2am.
10. Admire Taipei 101 at Sunset
Forget about going to Taipei 101 and squeezing with the crowds, here at the Sun Yat Sen Memorial Hall, you can get a perfect shot of the iconic structure from the massive lawn. Watch the skies fade into a spectrum of different colours while admiring Taipei's iconic skyscraper. I've got my camera set on 'sunset' mode, how about you?
Getting There: No. 202, Zhulin Road, 永和區新北市 Taiwan 234
Like The Pictures In This Article?
Close to all the photos you see here were taken with the Panasonic LUMIX GF7. This trip was made possible thanks to Panasonic Singapore. We were actually in Taiwan to attend the new Panasonic Lumix GF 7 launch. If you're looking for a new all-rounded compact camera to record your travel adventures, the new LUMIX DMC-GF7 may be just what you need.
Unlike bulky DSLRs that can be cumbersome to use, this lightweight camera fits sleekly in your bag and can be taken out with ease. Its retro-design also makes it a stylish travel companion offering substance without the additional weight.
The 180 degrees tilt screen opens up a range of options for selfie-taking. You can make use of their beauty features, face and buddy shutter mode and it's easy to share your adventures with the Instagram world in real-time! Find out more about the new LUMIX DMC-GF7 camera here!
Visiting Taiwan
I hope you enjoyed our memories from Taiwan. Do share with us too the absolute must dos when you're here.
And if you don't have a camera, we've got great news for you! Thanks to our friends at Panasonic Singapore, we're running an amazing giveaway for you to take part in!
How to Win Your Very Own Lumix GF7!
We're giving away THREE LUMIX GF7 cameras thanks to @Panasonic Singapore! Here are the two simple steps to win:
Like and share this Facebook post by 2nd June, 2015.
Comment below that same Facebook post, naming a key function of the new Panasonic LUMIX GF7 camera.
That's it! It is THAT EASY! There are THREE cameras up for grabs!
So head over to this Facebook post right away for your chance to win!
Good luck everyone!
---
This post was made possible thanks to Panasonic Singapore.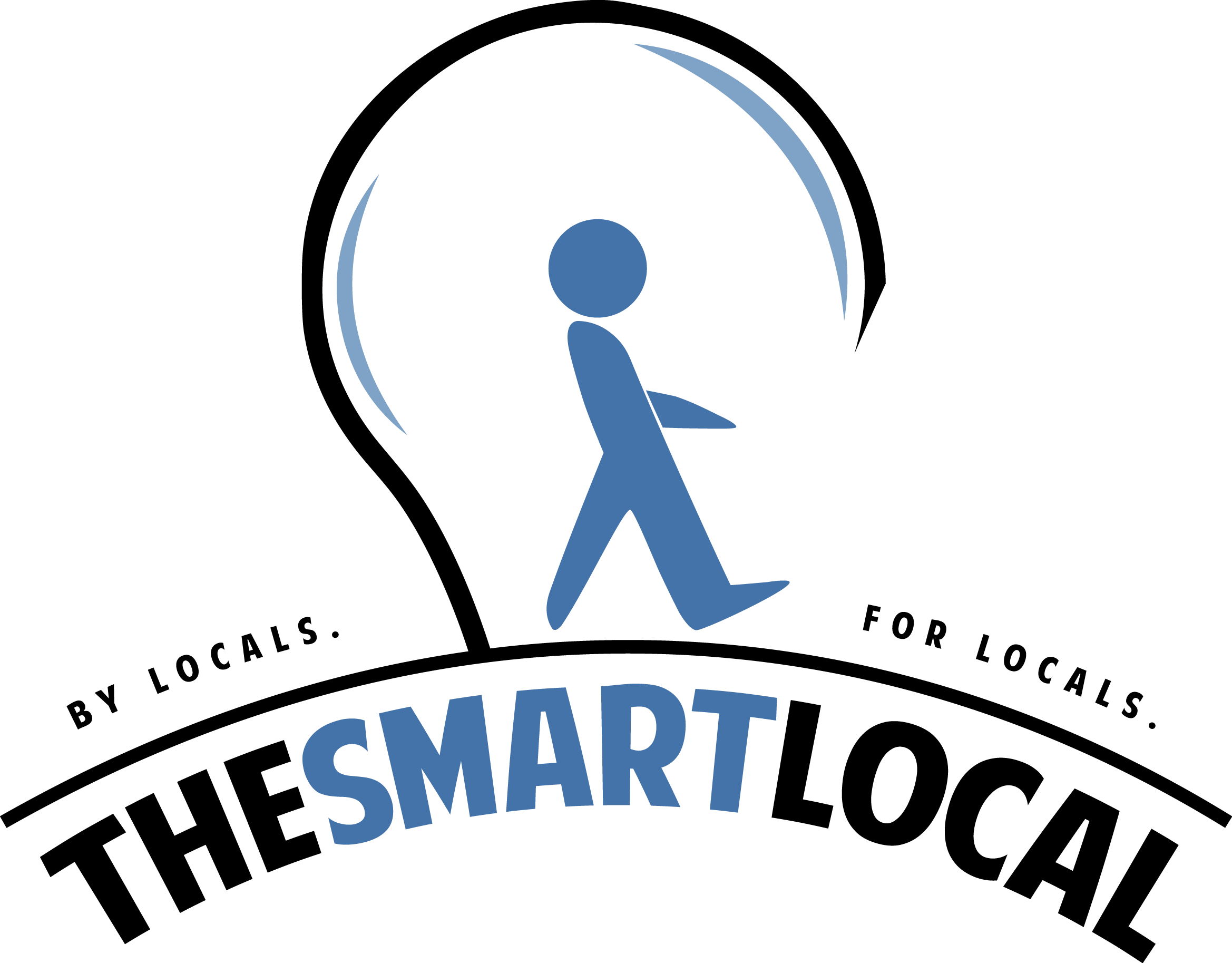 Drop us your email so you won't miss the latest news.