About Pahiyas Festival
On one day every year, the sleepy countryside town of Lucban springs to life and transforms into one of Philippine's most colourful places. Every May 15, the country's grandest harvest festival – the Pahiyas Festival – is celebrated. Along with the similar Agawan Festival and Araña't Baluarte Festival in Sariaya and Gumaca respectively, these harvest festivals honour San Isidro Labrador, the patron saint of farmers.
A festival of thanksgiving for a bountiful harvest, Filipinos decorate their houses with fruits, vegetables and flowers, transforming the town into a visual spectacle. Drawing upon their roots as an agricultural society, these festivals are highly anticipated by the locals. After visiting all 3 festivals, my camera and I were happy – and here are 10 reasons why!
1. A Colourful Feast For Your Eyes
Our cookie-cutter HDB blocks look exactly the same; at best, they're decorated with flags during National Day. But during the Pahiyas Festival, the Filipinos unleash their creativity in decorating their houses, competing for the most colourful house!
I spotted an assortment of string beans and vegetables tied to windows and balconies, colourful rice paper 'lanterns' and buntal hats adorning the facade, and even life-sized dolls, sunflowers and water buffalos which looked amazingly real. It didn't matter where I turned – bursts of colour lined the streets.
Be Amazed By Their Creativity
Kalabaw, or water buffaloes, are essential to farming in the Philippines
Who would have thought to use vegetables as art-and-craft materials? More than that, their life sized dolls were impressive. Perched on a ledge, many dolls depicted farming scenes. What's especially creative was that the locals printed faces of local celebrities and stuck them onto the dolls!
3. Marvel at the Procession
Like Chingay, but better! Squeeze your way through the crowd and watch the performers, band, and gigantic floats pass before your eyes. I watched as the sea of people spontaneously split to make way for the procession, as performers with musical instruments and colourful costumes made their way in. After the final vegetable-filled cart passed, the havoc began!
4. Grab All You Can
Around the town of Gumaca, the Araña't Baluarte festival had 18 gigantic, eye-poppingly colourful baluarte structures with fruits, vegetables, and even live chicken hanging from them. Once the procession had passed, everyone could jump and grab the freebies hanging in the air.
As the food was cut loose, young agile boys jumped up to grab the vegetables, while everyone else scrambled to get their hands on something. People from above even threw money and coins down – literally money dropping down from the sky!
5. Filipinos are Fun
Most budget airline flights are boring. But when I was onboard Cebu Pacific Air, there was a game session where the staff challenged the passengers to tongue twister! Though it was short and simple, I thought it was reflective of the Filipino culture – fun-loving and friendly.
During the festival itself, I saw people blowing bubbles out of bubble guns, posing with the most ludicrous signboards, and simply soaking in the festive atmosphere. I'm pretty sure the Filipinos know how to have fun every day of the year!
6. The Weirdest Thins are Found Here
Furry plants that look like Chewbacca
I was completely thrown off guard when I first saw candyfloss-coloured chicks. Pink and orange baby chicks running around a cage…what? Then, I saw a furry plant which my friend actually stroked. After this, yellow chicks running around in the open don't surprise me any more.
7. It's a Gigantic Pasar Malam
What do we love about pasar malams? Everything is cheap! It's the same here in the Philippines – not only is Pahiyas Festival about the decorations, but there are also street stalls selling everything!
From the infamous fake cockroaches to beach hats, watches and sunglasses, you'll be guaranteed a good bargain. My friend bought a fake cockroach for 5 pesos ($0.15) – that's how cheap it is!
8. Have a Go at Street Food
People say that street food is unhygienic and dangerous for the stomach, but that isn't always true. Plus, you may be missing out on some delicious food! I decided that since I'd brought some diarrhea medicine along, there was no harm trying.
There were many streetside vendors all around, and we tried a variety of street food – noodles, pancake with margarine and sugar, beancurd with sago, and even pork fat. An interesting snapshot of Philippine's local cuisine, you can't find these in shopping centres.
Of course, no trip to the Philippines is complete without trying their infamous street food – balut. Balut is a developing duck embryo that is boiled, before its shell is peeled open and the duck is eaten. Commonly consumed with salt or vinegar, most people get cold feet at the thought of eating a developing duck embryo. We were treated to this delicacy in Sariaya, and that's enough to last us a lifetime.
9. Rock Out to the Music
It didn't matter which town I went to – there were speakers blasting music, and to my surprise, they were playing popular Western songs like Ed Sheeran's Thinking Out Loud and Ellie Goulding's Love Me Like You Do. Filipinos love their love songs!
There were stages set up in Lucban, and though I didn't get a chance to watch, there were probably performances later on. With the electrifying atmosphere, if somebody were to breakdance in the middle of nowhere, the rest would join in!
10. The Best Atmosphere
To the locals, the Pahiyas Festival is the highlight of the year. The villagers start decorating their homes a week in advance, and people from Manila travel all the way down just to join in the fun. Despite the heat, I didn't hear any complaints, and everyone was walking around eagerly posing next to larger-than-life sunflowers and colourful houses. Best of all, it's free!
Where to Experience Pahiyas Festival
We love how localised the harvest festivals are: they are celebrated on May 15 in the towns of Lucban, Tayabas, Sariaya, Gumaca, Tiaong and Lucena City, Quezon. You can fly to Manila via Cebu Pacific Airlines, before taking a bus to Quezon. Be sure to spend a whole day there, with the morning to walk around and the afternoon to watch the procession!
Tips On Surviving
I'm not kidding when I say that Philippines is even hotter than Singapore, and given that you'll be spending the whole day in the hot sun, it's best to give your skin some protection.
Keep your belongings safe
We're used to Singapore's security, but in the Philippines, it's best to wear a sling bag and nestle it in front of you like a baby. I was carrying a backpack, and a policeman advised me to wear it in front!
You wouldn't want your slippers to break halfway or have your toes trampled on, do you?
The sky was deceptively blue and we were caught unawares by one or two light showers. If you've forgotten to bring an umbrella, there's always the option of squeezing into a tricycle like we did. It looks small, but it can seat up to 4 people.
A Bountiful Harvest
I was blown away by the effort the villagers had put in to decorate their houses, from sticking buntal hats to even creating their own 'farmer' dolls. The amount of coordination required to decorate the streets and the creativity of the locals was amazing.
Considering how it's like a smaller scale Chingay, but in the small towns of Philippines, I thought it was impressive. One of the locals summed it up best – the Pahiyas festival is "happy pandemonium"!
---
This post was brought to you by Cebu Pacific and the Department of Tourism (Philippines).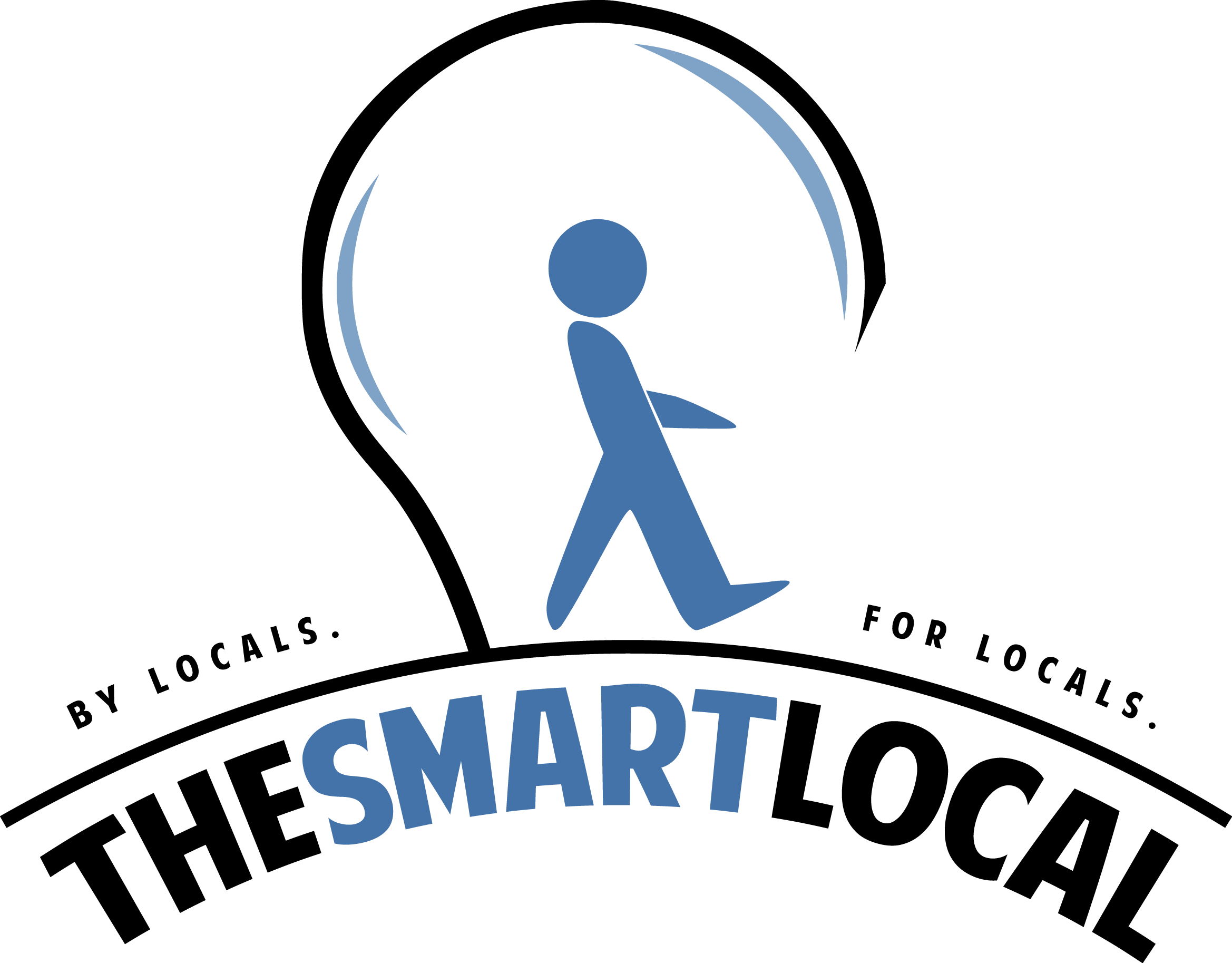 Drop us your email so you won't miss the latest news.