Design Orchard Singapore Stories 2020
---
Shopping at Orchard Road means running into international brands at every corner you turn – but if you're looking to #supportlocal instead, they're often far and few between. To shop local products, head to Design Orchard, which stocks plenty of local designer brands – from apparel and face masks to perfumes, as well as skincare products.
The next time you're in town, you'll notice this retail space also sports a revamp, with Singapore's Textile and Fashion Federation (TaFF) takeover. You'll be able to check out new local brands, take part in craft workshops during the month of October 2020 and explore more of Singapore's fashion scene through a gallery exhibit.
---
View new displays & a gallery exhibit of local designer works
---
Before you shop for locally-designed trinkets or apparel, check out the gallery exhibit and window displays featuring looks from local designers – semi-finalists and finalists from Singapore Stories 2020. This annual signature fashion design contest provides a platform for local designers to showcase their original works to the public.
This year's edition of Singapore Stories challenges designers to create a capsule collection based on the theme "Reimagining the History and Creating the Future" using their design field – apparel, accessories or both. You'll get to witness both influences of the past and futuristic ideas through their works showcased in the heart of Orchard.
The gallery exhibit will feature fashion looks from the semi-finalists including Jaime Lim from Intrigue, Muhammad Abdat from Kanzi Collection, Ho Su Pei from Su By Hand and Desti Saint from Desti Saint. 

Pieces designed by Cara Chiang, Adelyn Putri and Mette Hartman (left to right).
Walk along the pathway outside Design Orchard and you'll be able to admire the designs from Singapore Stories' finalists. Enjoy viewing a range of designs inspired from anecdotes of our ancestors' immigration by Cara Chiang from CYC, and other creations that reflect the city's landscape to experience different interpretations of our nation's culture.
A silk-printed reversible coat jacket inspired by iconic females from Singapore's past done by Adelyn Putri from Nude Femme will be featured together with designs by Mette Hartman from Martha Who inspired by Peranakan porcelain wear.

Pieces by designers Nida Shay (left) and Carol Chen (right)
Edgier pieces by Carol Chen sport upcycled fabrics that reflect Singapore's more modern works of architecture. You'll also be able to spot the influence of our nation's diverse cultures through Nida Shay's hand-embroidered collection.
---
Shop homegrown brands to #supportlocal
---
With the current pandemic affecting many local businesses, you're probably familiar with the #supportlocal initiative by now. Enjoy limited-time promos like the Pick and Win Promotion till 10th October 2020. Spend above $150 and stand to win Photo Phactory pouches and other handy items in a sure-win lucky draw. 
If you're looking to add some colour into your wardrobe, pieces from Minor Miracles ought to do the trick with their bright and creative prints. Or if you're in need of a new set of swimwear for your next beach club outing, Align Swim will have you covered as well. 
Besides fashion apparel, there are also lifestyle products available for you to browse such as candles from Temple and batik-printed coasters from Photo Phactory aside from the vast range of accessories, fragrances and skin care products from the other brands at the retail space.
---
Participate in craft workshops and take pics at the IG wall
---
Other than shopping for new goodies and viewing local designers' works, you can also get involved through a series of craft workshops. Here's what to expect: 
---
Get Creative with Binary Style: Design-A-Scarf Workshop
---

Image credit: Eventbrite
Besides admiring how fabrics look visually, learn how they can convey different cultures and histories with this Design-A-Scarf Workshop with Binary Style. During this 90-minute workshop, you'll get to use experimental and expressive designs provided by Binary Style for you to create your very own scarf. 
With fabrics inspired by the architecture and design of places like Tiong Bahru and Botanic Gardens, this workshop will give you the opportunity to create a one-of-a-kind piece reminiscent of our nation for you to take home.
Date: 3rd October 2020
Time: 11AM-12.30PM
Duration: 1 hour 30 minutes
Price: $10 before 3rd October 2020 (U.P. $11.46)
Book tickets for the Design-A-Scarf workshop
[Update 29th Sep 2020] The event is now sold out.
---
Masak Masak with Studio Muyu: HDB Jewellery Stand Woodworking Workshop
---

Image credit: Eventbrite
For many of us, our childhood memories are set in HDB estates, playing at the playground and buying frozen treats from the uncle with his ice cream cart. This HDB Jewellery Stand Woodworking Workshop will let you reminisce these fond memories while creating your very own miniature HDB from wood, worth $55.
Not only will this piece serve as a nice throwback to your younger days, it'll also function as an accessories display piece. You'll learn some of the tips and tricks that go into woodworking from the professionals at Studio Muyu – an artisanal woodcraft company that makes handcrafted accessories.
Date: 10th October 2020
Time: 2PM – 3.30PM
Duration: 1 hour 30 minutes
Price: $70 before 9th October 2020 (U.P. $74.19)
Book tickets for the HDB Jewellery Stand Woodworking workshop.
---
Block Printing with Baliza: Block Printing Workshop
---

You can block print patterns similar to this on a scarf
Image credit: Baliza 
Block printing is a traditional process of imprinting designs on clothes using wooden blocks with patterns carved on them. If you're interested to learn more about this traditional art, join the Block Printing Workshop conducted by Baliza, a fashion and lifestyle brand in Singapore.

Block printing includes intricate designs you'll be able to make into patterns
Image credit: Design Orchard
With this workshop, you'll get to bring home your own creation and get insider tips on creating your very own woodblock stamps at home too.
Date: 25th October 2020
Time: 2PM – 4PM
Duration: 2 hours
Price: $79 before 9th October 2020 (U.P. $83.61)
Book tickets for the Block Printing workshop.
[Update 29th Sep 2020] The event is now sold out.
---
Craft your own Peranakan-Style Earrings with Blithe & Merry
---

Image credit: Blithe and Merry
Using genuine leather and Swarovski crystals that you can pick yourself, create your own Peranakan-style earrings with Blithe and Merry. An artisanal store that specialises in leather-crafted accessories, you'll leave with a pair of unique, conversation-starter worthy earrings. 
Date: 24th October 2020
Time: 2PM – 3PM
Duration: 1 hour
Price: $95 before 23th October 2020 (U.P. $100.34)
Book tickets for the Craft Earring workshop.
---
Share your pictures taken at the Instagram wall
---
Don't leave without snapping a picture at the Instagram wall to show off your new purchases too. The geometric Peranakan-themed backdrop along with its paintings are sure to add some colour to your feed.
---
Check out TaFF's local designer brands at Design Orchard
---
We usually know what to expect when we head to town for some retail therapy. With this all new shopping experience at Design Orchard thanks to TaFF's Singapore Stories 2020 showcase, you'll leave with a brand new perspective on fashion and design.
Not only will you be able to get further insight into the creative works our local talents are producing, but you'll also be able to snag unique designs and items while supporting local brands.
Design Orchard
Address: 250 Orchard Rd, Singapore 238905
Opening hours: 10:30AM-9:30PM, Daily
Design Orchard website
---
This post was brought to you by Design Orchard.
Cover image (middle) adapted from: muyu.co.
Photography by Edmund Wong.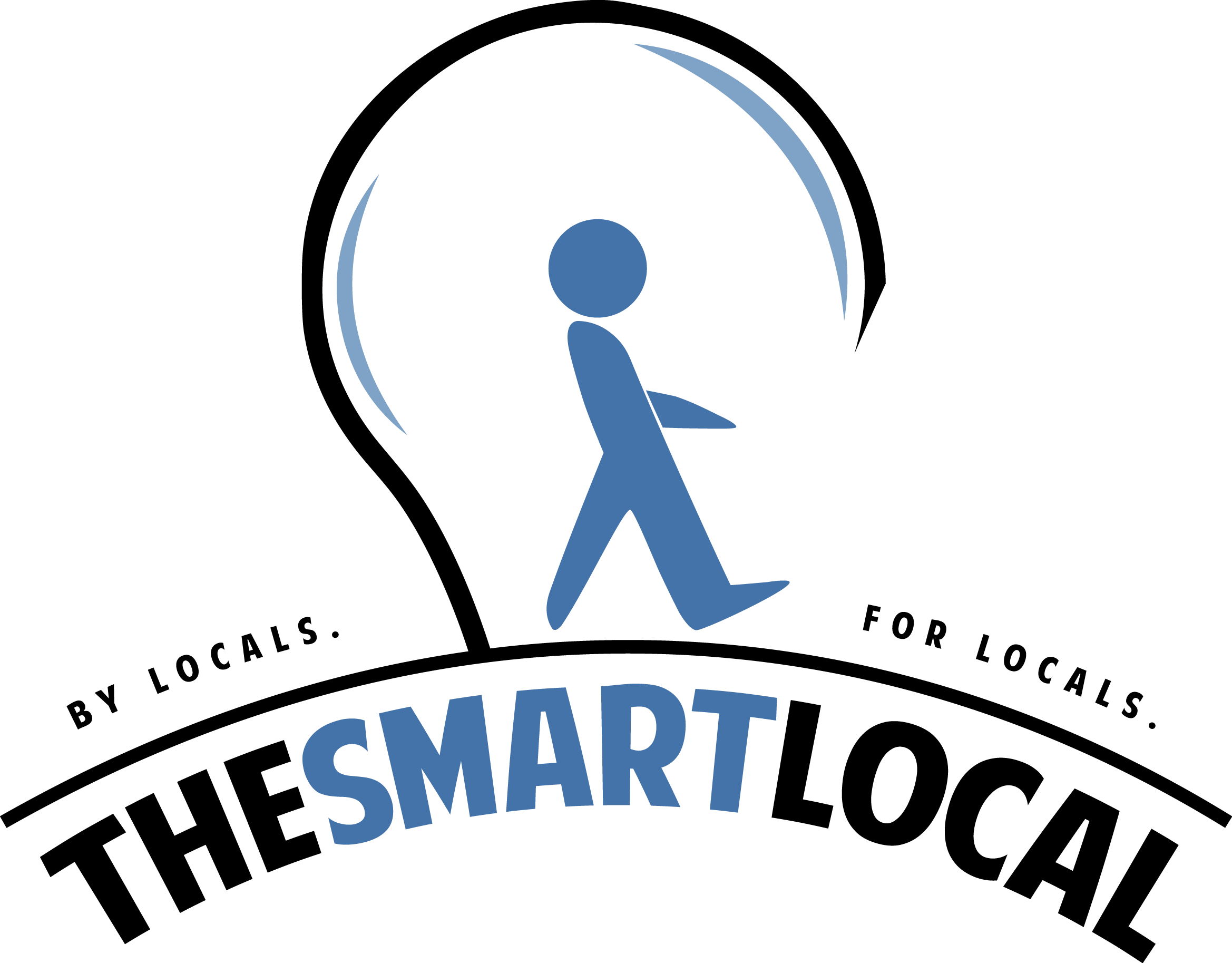 Drop us your email so you won't miss the latest news.