Lesser-known breakfast spots & activities
---
If there's one thing that gets me out of bed faster than being late for work, it's knowing that I have a delicious breakfast to look forward to when I wake up. Breakfast is the most important meal of the day but if you find that you're eating the same food every morning, it may be time to start venturing out of your comfort zone – literally.
To help you find the best breakfast spots, we've compiled a list of eight lesser-known breakfast favourites from residents in these 'ulu' areas along with some activities to help you make the most of your trip down.
---
1. Redhill – old school steamed bread and nature walking tour
---
Image credit: @gaosiewdai
There's no Singaporean breakfast food more iconic than kaya toast, but for a truly traditional take on this dish, Seng Hong Coffeeshop is the place to go. A step into this store is like a blast from the past, with an ancient-looking red Chinese signboard marking the entrance. 
Their extra fluffy steamed bread is raved about by everyone who's tried it and you can even have otah as your choice of filling. While you're there, don't forget to order their half-boiled eggs and kopi for a full breakfast set.
If you're still hungry, you can even order from the famous bak chor mee stall, 58 Lengkok Bahru Minced Meat Noodle, at the same location.
Breakfast is the perfect fuel before a leisurely weekend morning hike, and if that's on the agenda, Labrador Nature Reserve is right around the corner to serve you lush greenery and scenic waterfront views. 
Take your weekly hike up a notch with a 3-hour Labrador Nature Reserve and Coastal Walking Tour that will give you the lowdown on all of the site's relics and dish out historical facts for that history refresher. While you're strolling along the trails, do remember to keep an eye out for the 70 bird and 30 butterfly species known to roam the skies at this nature reserve.
Seng Hong Coffeeshop
Address: 58 Lengkok Bahru, #01-521, Singapore 150058
Opening Hours: Mon – Fri 6AM-5PM | Sat 6AM-4.30PM (Closed on Sundays)
Labrador Nature Reserve and Coastal Walking Tour
Meeting Point: Labrador Park MRT Station Exit A
Time: 8AM-11AM
Book the Labrador Nature Reserve and Coastal Walking Tour on Klook
Distance between breakfast joint and activity: 3.3KM
---
2. Yishun – hearty porridge with you tiao and terrarium workshops
---
Image credit: @gaoxi0ng_ong
Sure, a bowl of oatmeal may be delicious but if you're looking for a warm and hearty breakfast, there's truly nothing better than a bowl of porridge – especially when paired with a fried and crispy you tiao.
Located just a few minutes away from Yishun MRT, Sin Heng Kee Porridge is a favourite among residents in the area for its thick and gooey signature porridge and comfortable air-conditioning. With all sorts of toppings like century egg, sliced fish and minced chicken, this breakfast is sure to keep you full for a long time. 
For the more adventurous, you can even opt for their frog porridge or mixed pig organ's porridge.
Image credit: Klook
If packing your weekends with a good lineup of activities sounds like your idea of fun, then you can also try your hand at a terrarium workshop around the area.
This Rainforest Terrarium Workshop by J² Terrarium will have you constructing your very own miniature forest inside of a glass jar. The best part is, these little plant babies can survive with little to no care – perfect for those who love flora but struggle to keep their house plants alive.
Chong Pang Sin Heng Kee Porridge
Address: 105 Yishun Ring Road, Singapore 760105
Opening Hours: 7AM-8PM, Daily
Rainforest Terrarium Workshop
Price: $21.35
Meeting Point: A'Posh Bizhub, 1 Yishun Industrial Street 1, #04-06, Singapore 768160
Time: Sat – Sun 1PM-3PM
Book the Rainforest Terrarium Workshop on Klook
Distance between breakfast joint and activity: 3KM
---
3. Clementi – breakfast burgers and target archery
---
Image credit: @eueuyeung
Breakfast burgers may have been popularised by fast food joints, but according to residents in the Sunset Way area, Olla Specialty Coffee makes one of the best ones in Singapore. 
With perfectly toasted buns, caramelised onions, scrambled eggs and more, this breakfast is truly worth waking up for. But if you're not into the whole breakfast-turned-lunch-food idea, they also have brioche toasts and baked eggs to choose from. Don't forget to grab a cup of their signature coffee while you're at it.
With its unique location under the West Coast Flyover, Slarchery is a 16-lane target archery range with Olympic-standard ranges hidden in plain sight.
Although it won't be the hunger games after you've eaten your breakfast at Olla Specialty Coffee, you can still channel your inner Katniss Everdeen here by trying your hand at a couple of rounds.
Slarchery's 1-hour Fun Shoot is now going at a discounted price of $32.05 on Klook. It is the best way to dip your toes into the artful sport if you're completely new to archery since it comes with a crash course of the basics under the guidance of a professional coach.
Olla Specialty Coffee (Sunset Way)
Address: 109 Clementi Street 11, #01-03, Singapore 120109
Opening Hours: 8AM-5PM, Daily
Target Archery in West Coast and Punggol SAFRA
Meeting Point: 2A Clementi Road Singapore 129803
Opening hours: 10AM-10PM, Daily
Book Target Archery in West Coast and Punggol SAFRA on Klook
Distance between breakfast joint and activity: 4KM
---
4. Punggol – authentic Nasi Padang and Eastside bike tour
---
Image credit: @selerasumang
Nasi padang might not be the first thing you think of eating for breakfast, but Selera Sumang does it so well that you'll want to eat it for every single meal of the day. 
With side dishes galore and flavour that wakes you right up, it's no surprise that this breakfast spot is such a hit with the Punggol residents. While you're there, be sure to try their nasi rawon and lontong which are known to be their more popular dishes. 
When it comes to things to do at Punggol, cycling around Coney Island easily tops the list. With the almost year-long travel ban, most of us are probably itching to get away and Coney Island is the perfect escape destination with its rustic feels. 
With cycling paths connecting Coney Island to other areas like Pasir Ris Park and Lorong Halus, taking a bike tour around Singapore is the best way to rediscover our country. Plus, you can learn something new from the tour guides who will share unique bits of information during the tour that you might otherwise overlook on your own. 
Selera Sumang (Sumang Nasi Padang)
Address: 308C Punggol Walk, #01-308, Singapore 823308
Opening Hours: Mon, Wed – Sun 7AM-12PM (Closed on Tuesdays)
Bike Tour around Coney Island, Pasir Ris Park, and Lorong Halus
Meeting point: 10 Sengkang Central #01-01, Buangkok MRT Station, Singapore 545061
Time: 8AM or 2.30PM
Book the Bike Tour around Coney Island, Pasir Ris Park, and Lorong Halus on Klook
Distance between breakfast joint and activity: 3.3KM
---
5. Serangoon – crispy prata and kombucha workshop
---
Image credit: @twizzlebea
If you're guilty of always asking the prata uncles for extra crispy prata, Chindamani Indian Food Stall is the perfect breakfast spot for you. 
Tucked away in Serangoon, this prata shop makes their prata extremely thin so you get a perfectly crisp bite every time. Plus, if you're into texture contrasts, you can also try ordering their egg or cheese prata which adds the perfect amount of chewiness to every bite.
Image credit: @fermentorysg
Prata can be quite a heavy meal so what better way to wash it all down than with kombucha – more specifically, homemade kombucha. 
Not everyone knows how to appreciate the fizzy fermented drink, but if you're curious as to how exactly it's made, signing yourself up for a Kombucha Workshop by The Fermentory will bring you through all the basics, so you can make your very own bottle to bring home.
Chindamani Crispy Prata
Address: 151A Serangoon North Avenue 1, Singapore 551151
Opening Hours: 6AM-9PM
Kombucha Workshop (Basic and Masterclass)
Address: 183 Jalan Pelikat, B1-115, Singapore 537643
Time: 10AM
Book the Kombucha Workshop (Basic and Masterclass) on Klook 
Distance between breakfast joint and activity: 3.0KM
---
6. Khatib – freshly baked goods and an 'insider' aviation tour
---
A list of breakfast foods isn't complete without including our favourite baked goods. For a fancier take on breakfast, check out SASCO Give n Take Cafe for freshly-baked breads and pastries,  along with coffee and tea to go with it. 
Run entirely by the elderly in the community, you can show them your support by popping down and grabbing breakfast before exploring the different activities that Khatib has to offer.
Image credit: @titabyte
Changi Airport may be one of the top airports in the world, but that doesn't mean our other airports aren't great too. For an 'insider' peek into the Seletar Aerospace Park, the Fascinating World of Aviation PLUS Exclusive Hangar Tour by Xperience DMC lets you hear from knowledgeable tour guides as they bring you around the planes and even show you artifacts left behind from when Singapore was still under British rule. 
What's more, this is the only tour that will bring you into the private hangar that is otherwise closed to the general public. Whether you love planes or you're a history nerd, this tour has something for everyone to enjoy.
SASCO Give n Take Cafe
Address: Block 813, #01-01 Yishun Ring Road, Singapore 760813
Opening Hours: Mon – Sat 1PM-8PM (Closed on Sundays)
Fascinating World of Aviation PLUS Exclusive Hangar Tour
Meeting point: Khatib MRT Exit A
Time: 9.45AM or 1.45PM
Book the Fascinating World of Aviation PLUS Exclusive Hangar Tour on Klook
Distance between breakfast joint and activity: 2KM
---
7. Jurong – lor mee with handmade side dishes and traditional pottery kiln
---
Image credit: @fengzhenlormee
While the noodles are great, the best part of eating lor mee is undoubtedly sinking your teeth into the gravy-coated fried meat balls and at Feng Zhen Lor Mee, they're all handmade. With handmade deep-fried ngoh hiang, fish cake, and lor bak, this bowl of noodles packs a punch.
If you're planning to come here, do note that it can get crowded thanks to the loyal Jurong customers so do come early to get the freshest ingredients with the shortest queues.
Image credit: @tkpotteryjungle
This lor mee isn't the only popular thing in Jurong. While you're there, why not check out the famous Thow Kwang Pottery Jungle and the Dragon Kiln Pottery Workshop that brings you through the making of your own ceramics from start to finish. As the last operational dragon kiln in Singapore, Thow Kwang Pottery Jungle offers pottery lessons with experts and even holds occasional tours of the 27-metre-long kiln. If you're lucky you might even get to see them fire the kiln up while you're there!
Feng Zhen Lor Mee
Address: 80 Jurong East Street 21, #01-05, Singapore 609607
Opening Hours: Mon – Fri 7.30AM-3.30PM | Sat 7.30AM-2PM (Closed on Sundays)
Dragon Kiln Pottery Workshop
Address: 85 Lor Tawas, Singapore 639823
Book the Dragon Kiln Pottery Workshop on Klook
Distance between breakfast joint and activity: 5.5KM
---
8. Geylang Bahru – homemade soon kueh and latte art classes
---
Image credit: @jamietan04
Soon kueh itself is hard to find but freshly made soon kueh is even harder. If you love the chewy skin and savoury radish filling of this traditional Teochew dish, Toa Payoh 93 Soon Kueh has homemade soon kuehs up for sale every day. Plus, at only $1 per kueh you really can't get more bang for your buck.
Image credit: @musketeerscoffee
Whether you've dreamed about opening your own café in the past or simply want to know the secrets behind making beautiful latte art, this Latte Art Workshop by Musketeers Coffee at Kallang Way teaches you all the tricks you need to know. 
With this hands-on experience, you'll get to learn two different patterns – the heart and the tulip – so you can apply this newfound knowledge on your daily morning coffees at home.
Toa Payoh 93 Soon Kueh
Address: Geylang Bahru Market and Food Centre, 69 Geylang Bahru, Singapore 330069
Opening hours: 7AM-10PM, Daily
Latte Art Workshop near Geylang Bahru
Address: 164 Kallang Way, Solaris @ Kallang 164, West Wing Lobby, #02-K1, Singapore 349248
Time: Mon – Fri 3PM-5PM | Sat 10AM-12PM
Book the Latte Art Workshop near Geylang Bahru on Klook
Distance between breakfast joint and activity: 1.2KM
---
Breakfast spots in ulu places around Singapore
---
Despite Singapore's small size, it's not often that we take the time to travel out of the way and visit the relatively ulu parts of Singapore – unless it's for food. But while you're eating a delicious breakfast, why not take the time to explore the area and rediscover our home, truly.
With a whole slew of activities and workshops out there for you to try out, you no longer have to waste your days wandering aimlessly around shopping malls or staying cooped up at home. Plus, you can even jio your family and friends and spend some quality time learning new things together.
Image credit: Klook
If you need some help in finding these activities, Klook has got you covered with all sorts of workshops, tours, and attractions to choose from. Better yet, you can even book these activities for a fraction of the price listed on other websites. New Klook users can also enjoy an extra 10% off their experiences while existing users get 8% off.
It may be hard to find good breakfast spots and fun activities to follow, but thanks to Klook and this resident-approved list, you can have an adventure-filled day without having to leave our shores. 
Disclaimer: All images were shot prior to Covid-19 or while adhering to safe distancing measures.
---
This post was brought to you by Klook as part of the SingapoRediscovers campaign.
Cover image credits: @eueuyeung (L)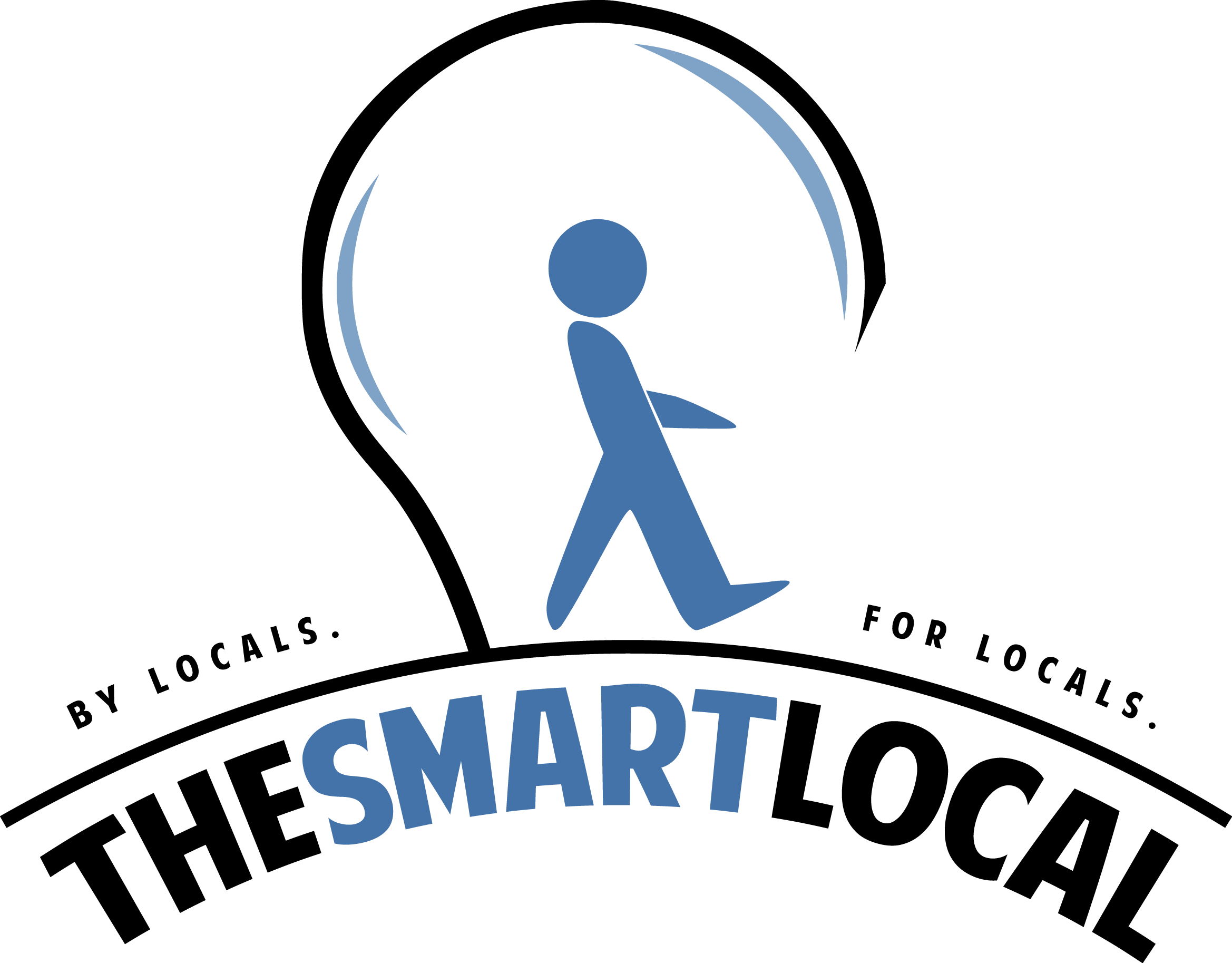 Drop us your email so you won't miss the latest news.