Pretty mooncake boxes to repurpose
---
We're all suckers for pretty packaging. Anything that saves on spending time and energy in extra gift-wrapping is a win in our books. When it comes to gifting food especially, we like the over the top boxes and cases for mooncakes that restaurants and bakeries put out every year.
No longer are mooncakes confined to thin cardboard boxes that serve little use once the mid-autumn festival is over. These days, mooncake boxes are now extravagant packages that do more than just hold baked and snowskin pastries for the eighth lunar month.
Instead of throwing out your mooncake boxes, do the environment a favour and continue using them as storage containers. Here are eight mooncakes to get in 2021 with pretty boxes you can repurpose long after the mid-autumn festival is over.
---
1. Ding Mooncake – Royal blue box with gold accents
---
Image credit: Ding Mooncake
While mooncake boxes tend to only lean towards being ornate, Ding Mooncake's royal blue treasure chest isn't just beautiful, it's also functional. This is one mooncake box to be used on your vanity not just as decor but extra storage space too.
Its baked mooncakes come in four classic flavours – Signature White Lotus Double Yolk,  Signature White Lotus No Yolk, Premium Pandan Jade Lotus No Yolk, and Premium Jade Lotus Double Yolk, with the first being Ding Mooncake's best-seller each year. These mooncakes are crafted by hand, and made with premium ingredients only, without any preservatives.
The box opens up to reveal four drawers accented with gold ring handles. The drawers are just the right size to fit small items, like makeup. And with its elegant handle, you'll be able to tote around your makeup wherever you go. 
---
2. Conrad Centennial Singapore – Faux leather jewellery box
---
Image credit: Conrad Centennial Singapore
From first looks, you'd think that this box of mooncakes from Conrad Centennial Singapore belongs on your dresser more so than on display on your coffee table. This year's mooncake box, covered in faux crocodile skin, looks and works as an elegant jewellery case.
A leather handle and gold hardware complete the look of the case, while the inside is lined, so treasured gems will not be scratched. The case even has a padded section for rings and smaller items so they won't get lost among other pieces.
The jewellery case comes with four baked mooncakes in classic flavours like White Lotus with Melon Seeds ($88), Single Yolk in White Lotus Paste ($89), Mixed Nuts ($92), and Double Yolk in White Lotus Paste ($92). Conrad is bringing back their Royal Hazelnut Crunch and Green Tea flavours for their snowskin selection ($92 for one box of eight), as well as introducing two specialty flavours, Honey Osmanthus and Acai with Dates & Goji Berries to the line up. For something different from the usual, there is also the Teochew-style Sweet Potato in Crispy Filo Pastry mooncakes ($88 for one box of eight).
Order mooncakes from Conrad Centennial Singapore.
---
3. ChangHoSek – Oriental-style tingkat for your next takeaway
---
Image credit: ChangHoSek
As much as we're excited about being able to dine out again, there will always be occasions that call for a dapao (OT-ing comes to mind). Instead of flooding the earth with more plastic containers, head out with ChangHoSek's tiffin carrier mooncake box the next time you're planning on taking away meals for the family.
The tingkat comes in tiers of two or four, depending on the number of mooncakes you purchase. The emerald-coloured containers come printed with motifs of Tsuru (Japanese cranes), a symbol of hope and resilience that's aptly suited for these unprecedented times.
Five baked flavours are available, including Black Sesame, Matcha, Melon Seeds, Single Yolk and Double Yolk (from $53 for two to $88 for four). Snowskin mooncakes are limited to two durian flavours this year – Mao Shan Wang and D24 with Sakura (from $70 for two to $112 for four).
Order mooncakes from ChangHoSek.
---
4. The Marmalade Pantry – Fashionable rattan and bamboo tote bags
---
Image adapted from: The Marmalade Pantry
In a marriage of tradition and fashion, The Marmalade Pantry is not handing out mooncakes in boxes, but rather, in feminine handbags instead. Available in two sizes – a small hand carry bag and large tote bag – repurposing these carriers is as easy as dumping the contents of your purse in them.
These pieces are sure to make a statement with any outfit, with its bold red pleather sides and panels of rattan. Varnished bamboo handles add a touch of Asian flair, while retaining the bags' visually-stunning glamour.
The Marmalade Pantry only has baked mooncakes available. A mix of four with the small tote bag ($72) includes old favourites Double Yolk with White Lotus Paste and Baked Charcoal with Black Sesame and Macadamia Nuts, and new Pandan Kaya with Melon Seeds and Classic Earl Grey Infused Lotus Paste. To get your hands on the limited edition large tote bag, order a set of 16 (four of each flavour) with a tin of Gryphon Gold Moscato, or a set of 12 (three of each flavour) with two tins of Gryphon Gold Moscato (both sets priced at $238).
Order mooncakes from The Marmalade Pantry.
---
5. Hotel JEN – Comes with fully functional Bluetooth speaker
---
Image credit: Hotel JEN
A treat for the eyes and ears, this year's mooncake box from JEN Singapore Orchardgateway doesn't just look like a boombox, it also plays like a boombox. The bright turquoise case comes with a built-in working Bluetooth speaker.
Have friends and family gather round for mooncakes while listening to music with the mooncake gift set. After which, the box would fit right in on a desk, with compartments to hold bits and ends. The speaker, too, is reusable for playing music for everyone in the room to enjoy.
At $78 per set, each box contains a trio of flavours with two pieces each. The mooncakes, in Dark Chocolate Candied Orange, Smoky Bacon and Bakkwa, and Reduced Sugar White Lotus Seed Paste with Salted Egg Yolk come in miniature size for personal consumption.
Order mooncakes from Hotel JEN.
---
6. Fairmont Singapore – Chinese tea set with teacups and pot
---
Image credit: Fairmont Singapore
Savouring mooncakes with a pot of Chinese tea is a tradition as old as time. The bitterness of a properly brewed cup of tea is what cuts through the richness of sweet mooncakes. Make this pairing a part of your mid-autumn festivities with this year's mooncake box from Fairmont Singapore.
The Premium Box of four baked mooncakes come with a Chinese teapot and four ceramic tea cups that can be used long after the mooncakes have been polished off. The set can be kept in the mooncake box, which also comes with a pull-out drawer for storing tea leaves. 
Fairmont's classic mooncakes come in boxes of four Plain White Lotus ($96), Single Yolk ($98), and Double Yolk ($100) options. For a variety of flavours, the assorted box comes with two Plain White Lotus and one each of Single Yolk and Double Yolk ($98).
Order mooncakes from Fairmont Singapore.
---
7. Regent Hotel – Leather-like case that can pass off as a handbag
---
The Regent Luxury Box set includes four Bird's Nest and Gold Leaf snowskin mooncakes, two Journey Bottled Cocktails and two crystal whiskey glasses ($388).
Image adapted from: Regent Singapore
In an east-meets-west venture, Regent Hotel is matching mooncakes with cocktails. Traditional baked and snowskin mooncakes, along with single-serving cocktails and whiskey glasses are packaged into red leatherette cases for this year's mid-autumn festival.
The leatherette cases come in three different sizes. The smallest, which holds two mooncakes, is just the right size as an extra spacious handbag for nights out. Next in size is the carrier for four mooncakes, which is just the right height as a gift bag to hold a bottle of wine. The largest case, for four mooncakes, two mixers and two glasses, can be toted around as a briefcase. It comes with shelving as well to compartmentalise your items.
The menu of mooncakes for Regent Singapore is quite extensive, with four classic baked flavours, including a special Parma Ham and Pork Floss with Assorted Nuts (from $51 for two to $91 for four). 
As for the snowskin menu, there are new alcoholic flavours this year: Kyoho Grape & Ki No Bi Dry Gin and Amalfi Limoncello & Basil (from $50 for four mini pieces to $90 for eight mini pieces).
Order mooncakes from Regent Singapore.
---
8. JW Marriott Singapore South Beach – Desk organiser for storing stationery
---
Image adapted from: JW Marriott Singapore South Beach
An often forgotten part of mid-autumn festival tradition is taking the time to appreciate the fullness of the moon. Stylised in the shape of the Chinese character of moon (月), the mooncake box from JW Marriott Singapore South Beach will have you gazing at the "moon" throughout the year.
The modern box will be excellent as a desk organiser with its two top drawers that can be used to store stationery. Its open base at the bottom would be ideal for a potted plant and keepsakes to be displayed. The boxes come in two colourways: blue and white chinoiserie and teal with Peranakan motifs.
Each box comes with either four baked mooncakes (from $83) or eight snowskin mooncakes (from $76). With the baked medley, enjoy one each of Blueberry Paste with Chia Seeds, Double Yolk Lotus Paste, Single Yolk Lychee Lotus Paste, and Premium Mixed Nuts. The assorted snowskin collection comes with two each of Green Apple with Soju Truffle, Milk Tea with Baileys Truffle, Snowskin Mocha with Chocolate Truffle and Pineapple Cempedak.
Order mooncakes from JW Marriott Singapore South Beach.
---
Mooncakes that tastes just as good as they look
---
As far as mooncakes are concerned, it isn't just the pretty packaging that counts – the mooncakes themselves should matter too. For a mooncake set that hits both marks, turn to Ding Mooncake with its selection of baked and snowskin mooncakes presented in pretty boxes.
Image credit: Ding Mooncake
More modern flavours can be found in the boutique bakery's snowskin selection. The assorted box of eight pieces come with two each of four flavours: Matcha, Pure Cacao Dark Chocolate, Passionfruit & Mango, and Fresh Earliglow Strawberry. These are naturally flavoured with premium ingredients, such as authentic Japanese matcha, high cacao content dark chocolate, fruits from New Zealand and the Philippines, and ripened strawberries.
Image credit: Ding Mooncake
Durian snowskin mooncakes are a staple to mid-autumn celebrations these days, and Ding Mooncake's take on them will leave durian lovers satisfied. The Mao Shan Wang Durian Premium Snowskin Mooncakes are made using only MSW durians grown in high mountain plantations of Pahang. The bittersweet flesh of such durians creates a delectable and creamy mooncake worth sacrificing calories for.
Although usually considered a rich treat, Ding Mooncake's handmade mooncakes are low in sugar and contain no preservatives, ensuring a fresh batch is delivered on every order.
These mooncakes and the boxes they come in are now available for pre-order with Ding Mooncake. An early-bird discount of 40% on all mooncakes is available, along with free delivery for orders above $100. Get your hands on eight snowskin mooncakes at $83.40 per box (U.P. $139), or four traditional baked mooncakes from $63.40 (U.P. $105.60).
---
This post was brought to you by Ding Mooncake.​​ 
Photography by Milim Tay.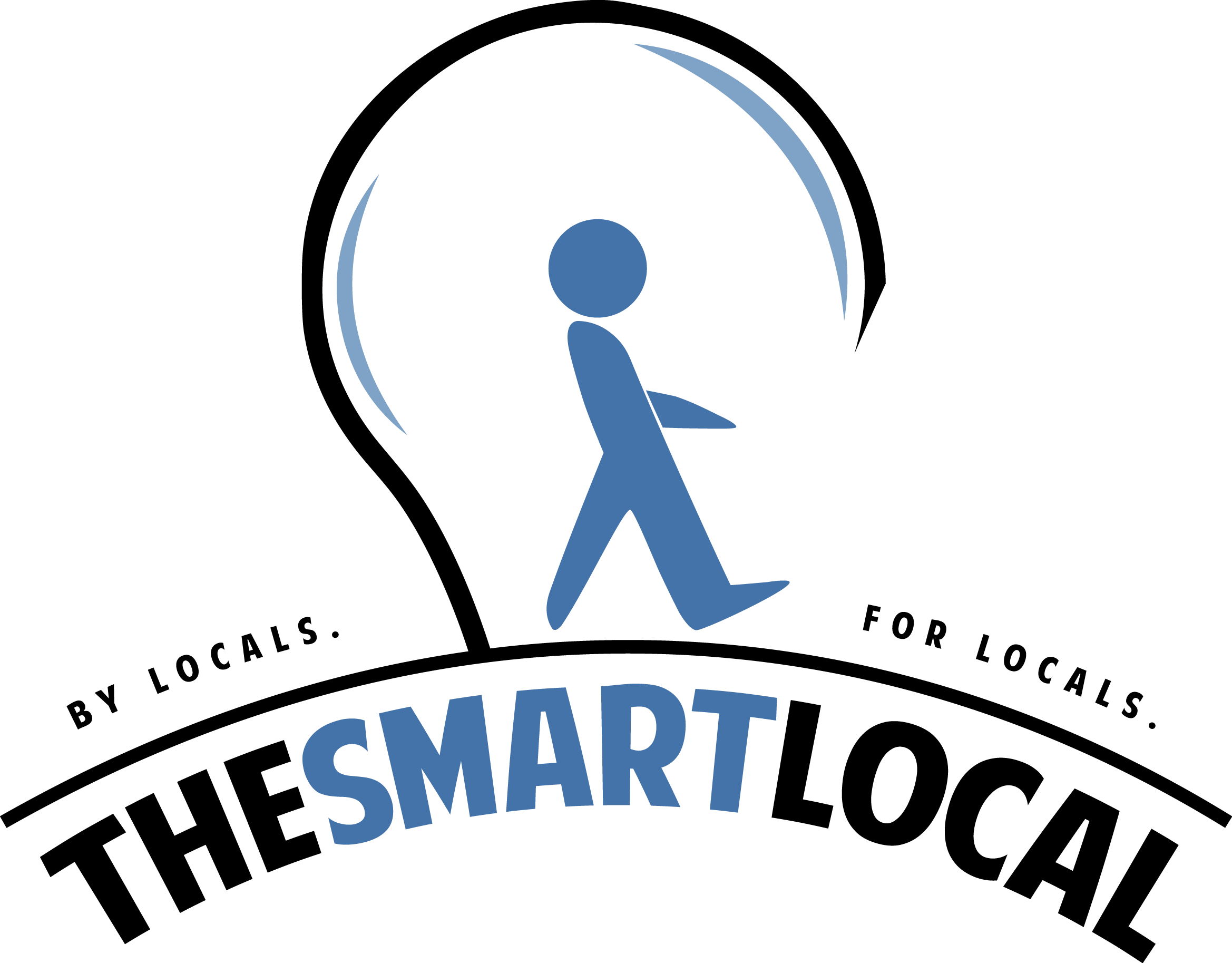 Drop us your email so you won't miss the latest news.