Board games & card games in Singapore
---
Singaporeans are constantly on the prowl for things to do at home, no thanks to the seemingly endless cycle of changing Covid-19 restrictions. When it comes to staying home while still staying sane and entertained, consider stocking up on these unique board games and card games.
The world of multiplayer tabletop games have come a long way since Uno and Monopoly, and there's all sorts of different themed games in this list – including zi char cooking, dating red flags, and even cryptocurrency. One thing's for sure, owning a handful of these games is sure to come in handy the next time we spend an extended period of time indoors – voluntarily or otherwise.

Note: Prices are accurate at the time of writing and may be subject to change.
For more guides on things to do at home:
---
1. Wok And Roll – Strategic dice game with local recipe element
---

Image credit: Origame
First things first, how ingenious is the old-school zi char box packaging? In Wok And Roll, players take turns to roll the six various dice types and make corresponding moves. Strategic pathways allow you to advance and eventually create full zi char dishes. The player with the most completed recipes at the end of the round wins.
Colourful layouts and uniquely local touches elevate the otherwise simple dice game. Even the player tokens are amusing hawker stall names, like Hunger Pang's Eatery, Big Belly Zi Char and 888 Bae Fresh Crab & Seafood.
There are also two sides of the board, with Simple and Expert game modes. This means more variants each time you play, and you'll be getting more bang for your buck.
Price: $30
Buy Wok And Roll from Lazada.
---
2. Sushi Go! – Cute and portable card combination contest
---

Image credit: Board Games Galore
In Sushi Go!, players score points based on the card combos they collect. You'll be able to serve up dishes like maki rolls, sashimi slices and even gyoza based on how many corresponding cards you have in hand.
The aim is to collect and group your cards strategically to ensure that you have the highest-scoring dishes. Leave the crappier ingredient cards to your opponents, or render them unable to complete successful dishes at all!
The entirety of this card game fits neatly into a small tin box, so you can stow it in your bag and have fun on-the-go.
Price: $26.90
Buy Sushi Go! from My Top Shop.
---
3. Pandemic – Team co-op adventure with different roles each time
---

Image adapted from: Watch It Played
The Pandemic board game is #relatable, perhaps even a little too on the nose. 
Its detailed board set-up and various game elements make each round highly immersive. There are infection cards, disease cubes, and role assignments to take note of. This game requires brainpower, concentration and cooperation among players, so be prepared to work that noggin.
There are different roles assigned randomly each game, and each role is assigned a different group of cities for which to make decisions. This means no two games will be exactly the same.
You can even decide the difficulty level at the start of each game, which will determine how many times during the game "increase, infect and intensify" effects will sweep over the epidemic.
Price: $27.90
Buy Pandemic from Lazada.
---
4. Red Flags – Dating choices and scenarios with ratchet prompts
---

Image credit: Reddit
Prepare for things to get saucy with Red Flags, an absolute hoot where you get to sabotage your friends to achieve victory while making fun of their romantic choices at the same time. A mix of white flag and red flag cards will be dealt to the players. Basically, white flag cards are dreamy and desirable traits of a partner, while red ones will make you question the potential match.
Each round, players take turns to be matchmade by the rest. The other players will pitch the Dream Guy/Girl for you using a combination of two white flag cards, but the subsequent player will sabotage their pitch by throwing in a red flag.
The point is awarded to the player whose pitch still gets accepted despite horrible red flags. These include "Refuses to cover face while sneezing", "Has 19 kids and counting", and "Describes all food as "yummy yummers"".
Bonus: If those prompts aren't ratchet enough for you, you can even purchase Dark or Sexy expansion decks to get more morbid or raunchy prompts respectively.
Price: $36.40
Buy Red Flags from Amazon Singapore.
5. Telestrations – Telephone Game with a Pictionary twist
---

Image credit: King And The Pawn
Think of Telestrations as a marriage between the Telephone Game and Pictionary, where the clue gets lost in translation but in the form of players' drawings. If you've ever played the free online game Gartic Phone – which has exploded in popularity over Circuit Breaker and the various Phase 2 stay-home periods – this is essentially the physical version of it.
Strong art skills might help to ensure your victory, but prepare for rip-roaring laughs to ensue as the drawn prompts get progressively skewed. There are over 2,000 word prompts in the stack, and the game can accommodate up to 12 players – goodness knows what the drawing will morph into by then!
Price: $53.90
Buy Telestrations from King and the Pawn.
---
6. True Colours – Vote to test how well your friends know each other
---

Image credit: Geeks Under Grace
True Colours is the card game version of the camping/drink game, "Who's most likely to –?", but presented in card voting instead of counting down and pointing. Each player is represented by a colour, and the voting is done through anonymous card submissions into a ballot box.
Before the ballots are revealed, players also have to guess whether the others voted for them. This is done by placing a card in front of them, indicating whether they think they received the majority of the nominations, the minority of the nominations, or none at all.
Points will be awarded when the ballots are revealed, based on how accurate their predictions are for each round. Besides voting to test how well you and your friends know each other, there's also an element of messiness 'cause you get to laugh at those who ownself say ownself, but whose predictions went horribly askew.
Price: $38.90
Buy True Colours from The Mind Cafe.
---
7. Patchwork – Tetris meets jigsaw puzzles, with a competitive twist
---

Image credit: Geek And Sundry
Patchwork has won a tonne of awards under its belt, which is unsurprising considering how unique the concept is. That said, there are a lot of elements to take into account, so it might take a few trial runs before you get the hang of it.
Two players compete to collect the most buttons – the currency in this game – while also taking turns to complete their own grid with Tetris-like tiles. Each of the patchwork pieces cost different amounts of time (measured by steps advanced by your token on the time track board) and buttons to build.
Flip and rotate your pieces strategically throughout your construction process because at the end of the game, two points will be deducted for every empty space on your grid.
Price: $37.30
Buy Patchwork from Toy Tag.
---
8. The Durian Game – Fast-paced and chaotic card trading game
---

Image adapted from: The Mind Cafe
This homegrown game is created by the people behind board game cafe, The Mind Cafe. The Durian Game is something which durian lovers will love, and will possibly work up an appetite for the King of Fruits while playing.
Each player is dealt a hand comprising various durian types, from Black Pearl to Golden Phoenix. Everyone around the table yells out how many cards they wish to trade, in the hope of finding a player with the same number of cards they want to give up.
Win by collecting nine cards of the same durian type. The game will then be restarted for subsequent rounds of shouting and swapping. Although the rules are simple and rounds don't last more than 15 minutes, it's a hilarious and chaotic game best suited for large groups of up to 10 players. Careful not to contribute too much noise pollution for your neighbours though!
Price: $28.90
Buy The Durian Game from The Mind Cafe. 
---
9. Cryptocurrency – Intricate deception-based game
---

Image adapted from: Capital Gains Studio
Think Monopoly with an investments and trading twist, and a deception element. Cryptocurrency is good for people who are deep into the fintech craze. Those with no crypto knowledge will probably catch no ball – just being honest.
Players take turns to perform actions, such as taking a loan, hiring staff ranging from interns to specialist advisors, purchasing bitcoin and engaging in trades.
Deception comes into play when the game kicks into the speculation or rumour mongering stage. This is where two to four players try and determine which of the four cryptocurrencies will be the most valuable, and which will turn out to be a scam.
Price: $42.90
Buy Cryptocurrency on Lazada.
---
10. Wavelength – Unique apparatus to gauge your friends' perceptions
---

Image credit: Shopee
Wavelength is all about testing how well you know your teammates' perceptions, based on preset answers combined with your own prompts. The stack of card answers feature comparative ranges like "Forbidden vs Encouraged", "Useless Invention vs Useful Invention", and "Sad Song vs Happy Song".
During your turn, one member of the team will have to offer a prompt relating to said category, and have their partner or teammates guess which point of the spectrum they will turn the arrow towards.
The set-up comes with a unique spinning apparatus and is overall quite aesthetic, with pastel tones and speckled design as opposed to the bright and tacky colours often associated with board games.
Price: $56
Buy Wavelength from Shopee.
---
Have fun at home with unique board games and card games
---
Be it multiplayer online games you can play remotely with your friends or watch parties to stream TV shows and movies simultaneously, us Singaporeans have accumulated all sorts of ways to stay entertained and socially connected while at home.
If you want to take it old-school and also give your eyes a much-needed break from all that screen time, invite your friends or SO over and have a crack at these board games and card games available in Singapore.
For more fun activities to try at home:
---
Cover image credits (clockwise from top-left): Origame, Reddit, Board Games Galore, Watch It Played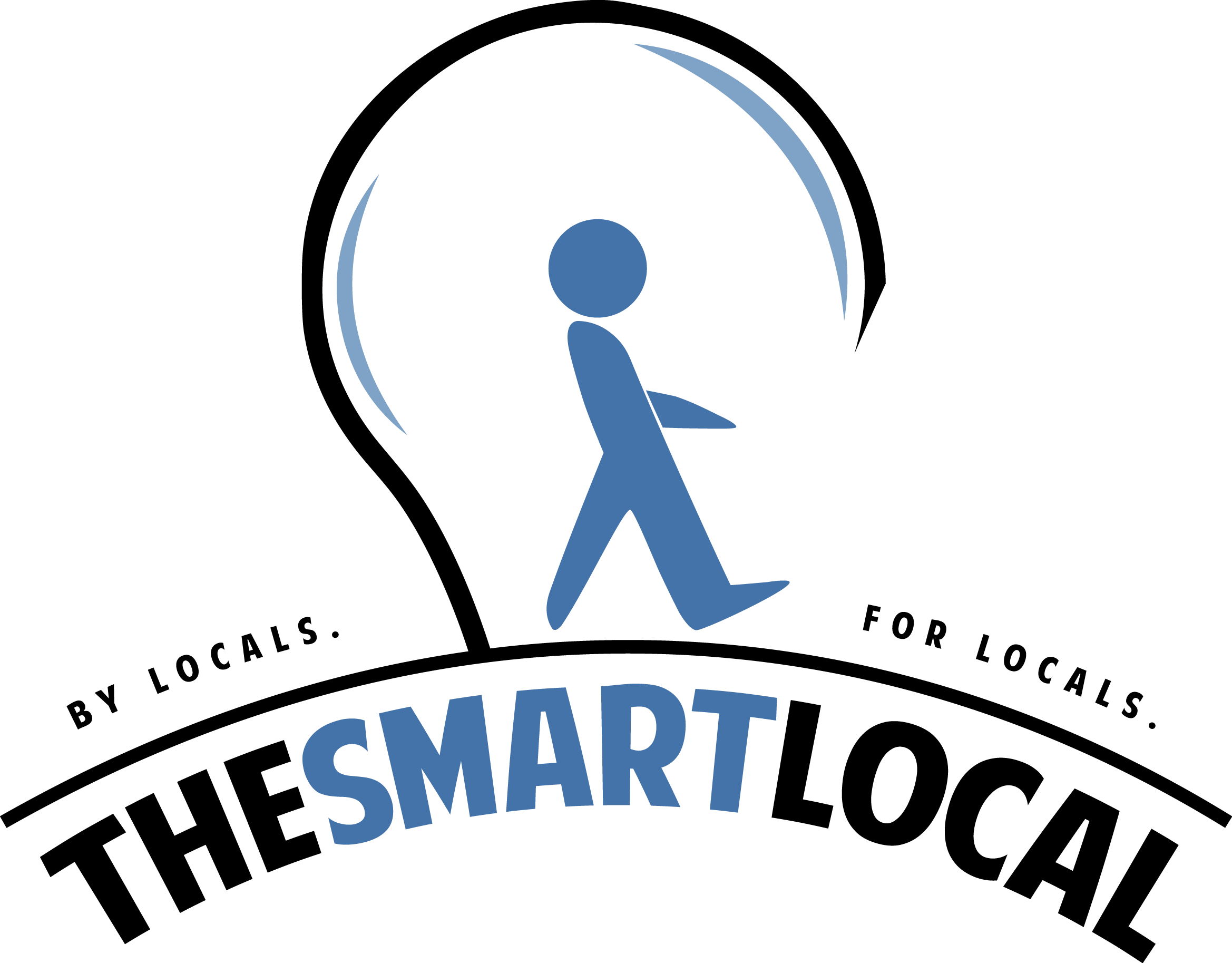 Drop us your email so you won't miss the latest news.