How Kitchen Haus expanded during a pandemic
---
It's widely known that running an F&B company isn't an easy feat. But when you're a local catering group whose business nearly came to a standstill, you know you have to take risky measures to stay afloat. 
That's exactly what went down with Kitchen Haus Group, who unexpectedly blossomed from running three catering companies, to a total of eight brands under their umbrella – all during the height of a pandemic that ravaged the industry. We spoke to their CEO Patrick Chan to find out how his team transformed their business to bounce back stronger than ever. 
Note: Some quotes have been edited for length and clarity.
---
Following his parents' footsteps
---
Patrick and his parents who founded Team Catering
Long before Kitchen Haus became the catering giant it is today, it was a humble canteen known as Team Catering that was founded by Patrick's parents in the 1980s. He wasn't even in the picture until 2011 when he left his engineering job to take over the business and the small team of 10 staff. 
Soon after, he expanded the company to include the upscale catering arm Le Rainbow and a central manufacturing plant Le Vender under one umbrella, Kitchen Haus. Together, the three units enabled each other to sustain themselves and flourish – at least until the big "C" hit and the entire catering industry found themselves in a precarious spot.
Like any responsible son who understands filial piety, Patrick couldn't bear to see the fruits of his parents' labour fade away when the pandemic took over. "First of all I'm the eldest son, so I cannot let my family down," he said with a tinge of determination in his voice. "It's always on my mind."
He also faced a huge manpower crunch that came with border closures, not to mention having to provide for his employees who had to feed their own families too. "I also cannot let my team down," he added, elaborating that during the pandemic last year, he felt worried for his colleagues and staff who had nothing to do. "I couldn't even give them overtime to provide for their family."
---
Taking the risk to expand Kitchen Haus
---
With unexpected closures and restrictions in place, the odds seemed stacked against F&B companies when it came to business expansions. And for catering-based groups like Kitchen Haus, they were left with shells of cancelled weddings and events. 
Instead of caving into the loss of business or hunkering down, Kitchen Haus zoomed into expanding their company instead. "The pandemic was a turning point for us, as it forced us to rethink our long-term strategies and made us realise that catering, however profitable it is, is in the past," Patrick said.
2020 was when Patrick realised Kitchen Haus needed to be more than just a catering business
This led to them pivoting from being just a catering company to expanding into other related F&B enterprises: a ready-to-eat brand Gourmet Xpress, bakery-based brands Sugared Bakes and Levinne's, urban farm Frux Earth, and the cafeteria-focused Le Essen.
But it also meant that he couldn't expand Kitchen Haus too fast, or else he'd risk not having enough manpower to prepare, cook, and pack meals. So he took things slowly, choosing to focus his time and effort into upskilling his managers before expanding his work family.
"What I did with my managers is, I asked them which brand they wanted to work with," Patrick explained. This gave them more natural movement around the Kitchen Haus group and a way to learn from other departments.
---
Forming partnerships to ride out the storm
---
Kitchen Haus' developed ready-to-eat meals that can be prepped in a combi-oven
Most of Kitchen Haus' new branches were born out of new partnerships thanks to Patrick's newfound interest in collaborations. "During the pandemic, I developed myself into a person who liked to share, to talk to people about my strategies and what I sell," he said. "I started to make friends with people who also liked to share and bounce ideas off one another."

Gourmet Xpress, for example, was started after Enterprise Singapore (ESG) lent their support to Patrick and his team to create ready-to-eat meals after seeing the effort they put in to cater to the migrant workers at the height of the pandemic. 
Catering for the dormitories in 2020 was one of the main turning points for Kitchen Haus' expansion as they were faced with new challenges. On the flipside, this was a spark of hope for the future of their business. 
One of the first things they did was to venture into new cuisines, seeing that there were over half a dozen nationalities living in these dormitories. This pushed them to branch out from their usual Chinese and Western cuisine, to include a menu that included curry and mutton in their ready-to-eat bento meals.
The meals were wholesome with a focus on a balanced diet: rice, curry, vegetables, and fruits
They also had to mass produce about 9,000 meals a day for about three months – a feat that was achieved by bringing in chefs of various ethnicities to cater to the diverse taste buds of the migrant workers. They also upsized their staff to 70 people, working from 3AM daily.
Shifting the company's entire operations in such a short amount of time was no easy feat, but Patrick says the effort was worth it. "When you're a business owner, you have to really appreciate the migrant and foreign workers, because there are no Singaporeans who want to do their job," Patrick explained. He added, "We felt a sense of national duty when we were serving during that time."
Kitchen Haus cooked and packed around one million meals for migrant workers in 2020
Since Kitchen Haus now had the means to whip up an assortment of authentic cuisines, Enterprise Singapore suggested they leverage their expertise in another adjacent market: ready-to-eat meals.
ESG supported their purchase of industrial-grade equipment necessary for this transformation like blast freezers, vacuum packers, and labelling machines.
The ready-to-eat meals are blast frozen so they can be kept for up to nine months in a freezer
Currently their meal prototypes are still with the Food Innovation and Resource Centre at Singapore Polytechnic undergoing shelf-life testing. When the tests conclude in a month though, the meals will be supplied to places like nursing homes to help solve the issue of the lack of in-house chefs. All they have to do is heat up the meals in a steam combi-oven and they're good-to-go.
---
Venturing outside of catering
---
Kitchen Haus' other new concepts – Sugared Bakes and Frux Earth – were also testaments to the viability of partnership opportunities despite the pandemic. "We need to transform and pivot away from the norm," Patrick explained on the decision to branch out beyond catering post-pandemic.
Even as restrictions are slowly relaxing, Patrick has accepted that he can't put all his eggs in one basket. "We used to have big scale buffets in Singapore, but nowadays people don't need them anymore" Patrick reflected. "We're not as nimble as a home-based business, and I can't compete with food delivery apps."
Sugared Bakes has an extensive menu ranging from mixed crisps to fluffy cakes
Image credit: @sugared_sg
When home-based businesses and bakeries went viral and flooded our Instagram and Facebook feeds last year, Patrick saw this as an opportunity to seize. He immediately linked up with an old friend whose job was also affected by the pandemic. Two weeks later they inked an agreement and Sugared Bakes was born.
Patrick's eagerness to create Sugared Bakes wasn't just to hop on the home-based business bandwagon. "Nobody knows my brand in the market as we're all B2B," he explained, as most of his clients come from government agencies or are businesses catering for big corporate events. 
"I have very big dreams to make Sugared Bakes a showpiece of Kitchen Haus and for the public to know my other brands from there," Patrick said.
Frux Earth uses aquaponics farming to grow vegetables like kale and bai cai on rooftops instead of a field
Image credit: Frux Earth
Similarly, their farm-to-table brand Frux Earth came about through a collaboration with urban farming veterans Metro Farm. Rather than compete with the sheer amount of processed vegetables that come through our borders daily, Patrick and Metro Farm took over rooftops in Bendemeer and Downtown East and transformed them into aquaponics farms. 
Today, those who want to eat and support locally-grown produce can subscribe to their Culture Box, a weekly subscription box containing up to four varieties of vegetables harvested every Friday. Soon, you'll even be able to take an educational tour of their urban farms and have a go at harvesting your own kale to bring home!
Frux Earth's Culture Box has enough veggies to last around one week
Image credit: @fruxearth
"With these partnerships, we have the people who know the product, and we can support them from behind instead of setting everything up," Patrick added. Still, he feels as though he has a lot more to prove with these brands still in their infancy stages.
"A lot of people congratulate me for doing so well during the pandemic, but actually not leh," he reflected in hindsight. "The key thing to pivoting is not just pivoting. You have to prove that your concept works, and you have to live up to the hype."
---
How entrepreneurs can succeed today
---
Patrick's story goes to show that it's possible for businesses to weather the worst of storms. "We're still not finished, I have bigger dreams than this," he said. "If you were to come here next year, we might have more brands; or maybe our current brands will be more established."
With over a decade of F&B experience under his belt, he advises others in his shoes to first start small by setting up a virtual brand or home-based business. "My advice is to be very cautious because F&B is very saturated. A lot of restaurants look very good but they're actually very shaky," he said, adding that aspiring entrepreneurs should do more exploratory options.
Another route they can go is to link up with seasoned veterans. Similar to how promising brands partnered up with Kitchen Haus, new entrepreneurs can also seek out collaborations with more established industry leaders to get their foot in the door.
They could also leverage the support from Enterprise Singapore, where SMEs can get a hand in growing their business through a myriad of ways from access to lab facilities and consultancies to digital solutions. Business owners can also book a free 1-on-1 appointment with an advisor from their SME Centres to get more insight as to how to grow. 
"During the pandemic, a lot of people said it was doomsday, but if you have a lot of good people around you, you can turn the whole thing around," Patrick said as we were wrapping up the interview, and he's not wrong. Whether you're heading an established company or just starting out, support is never far away.
---
This post was brought to you by Enterprise Singapore.
Photography by Tasha Sun and Huiwen Chan.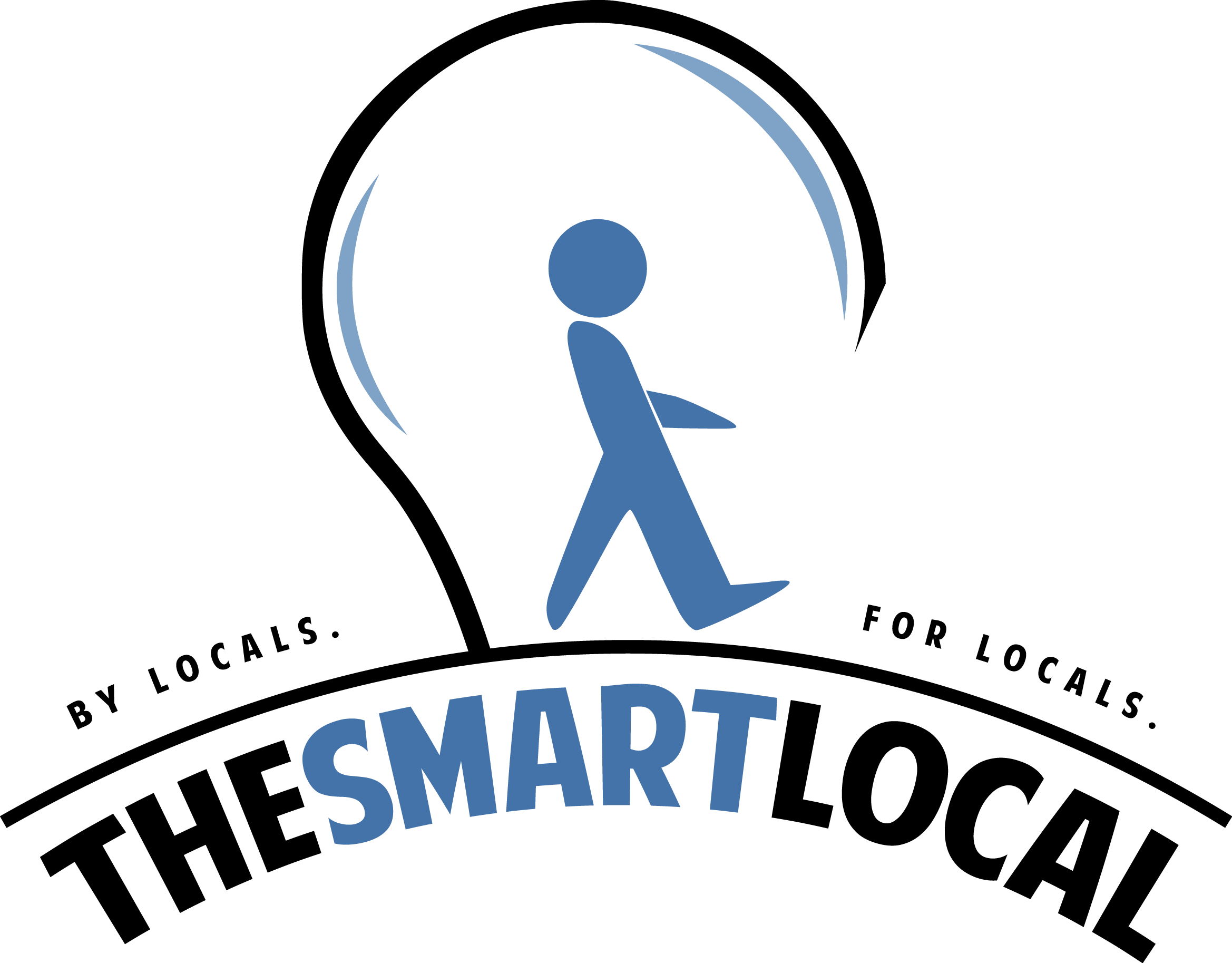 Drop us your email so you won't miss the latest news.