Things to do in September 2021
---
It feels like it's been a long year of back-and-forth safety measures but with September finally rolling around, the future seems a little brighter. Whether you're making the most of your fully-vaxxed status or waiting for your jabs to kick in, here's a list of new things to do this September 2021 for a fun time with friends and family. 
Check our other articles on the latest things to do this September:
Best deals in September 2021

New cafes and restaurants in September 2021
---
1. Celebrate the mid-autumn festival
---

Image credit: Arts Republic
Whether you're Team Double Yolk or Team Snowskin, we all look forward to our favourite seasonal treats and Mid-Autumn Festival light-up as September begins to roll around. Though most of us might not be wielding sparklers or making paper lanterns, we can still immerse ourselves in the seasonal atmosphere of this Mooncake Festival.
Tune in to the annual opening ceremony at Chinatown via the Chinatown Festivals' Facebook live stream on 7th September 2021. Starting then, you can also witness the daily street light-up along New Bridge Road, Eu Tong Sen Street and South Bridge Road from 7PM-12AM.
Pretty lights aside, there are a range of other activities to do under Chinatown Festivals including an online mooncake-making workshop, and a 360º virtual heritage trail to take you through Chinatown's hidden history.
Date: 7th September – 5th October 2021

Rainforest Lumina includes light installations that have you believing you're in James Cameron's Avatar
Image credit: Wildlife Reserves Singapore
As a bonus, the Singapore Zoo is also holding a Mid-Autumn Festival special at Rainforest Lumina. As the exhibit marks its final edition, you'll get to explore a 1KM stretch of Moon Festival-themed lights and decorations with plenty of photo ops. It'll also include design-your-own-lantern workshops, and plenty of riddles for you to rack your brains. 
---
2. Explore local delights with Singapore Food Festival
---

Image credit: Singapore Food Festival
For all the foodies out there, the Singapore Food Festival is back, and they're partnering with Klook to bring you some munchies to satisfy your belly. This year, the festival features a Secret Supper voucher that will take you to a random restaurant in Chinatown, Little India, Kampong Gelam, or Joo Chiat for $70.
From a list of 20 possible restaurants, you'll get the chance to try everything from Mala Lobster to original Nusantara cuisines from the region. Which one you'll get is a mystery until you purchase the voucher, making this a fun way to take the plunge and try something new. 
For homebodies, the Singapore Food Festival also features online masterclasses on how to prepare different cuisines, along with virtual tours of historic neighbourhood walks. Don't worry about having to get ingredients for your classes as well as they will be delivered straight to your doorstep.
Date: 27th August – 12th September 2021
Singapore Food Festival website
---
3. Indulge in art at the shipping container-style art exhibit at Bugis Town
---

Apart from the shipping containers located outside Bugis+, you'll find more of Mannseh's artworks scattered around the Bugis Town area.
Image credit: @chloemanasseh_studio
Held across a series of shipping containers, Art Encounters features picturesque art installations in the heart of Bugis Town. These dreamy artworks come courtesy of Chloe Manasseh, a Singaporean-based British artist known for her vibrant paintings of natural landscapes.
The art exhibit is divided across three containers, which include Manasseh's supersized Petals Fall Now And Then – a full-room installation that lets you be part of a whimsical watercolour scene. At the end of your visit, you can also snag discounts from participating tenants simply by grabbing a free postcard on your way out.
For more fun prizes, Art Encounters is also holding an IG contest for the chance to win a Swing Spin Splash art workshop experience for two. All you need is to post a photo on a public account, tag the Bugis Town Instagram account and include the #bugistownxbugisplus hashtag.
Date: 21st August – 3rd October 2021
---
4. Make the Know Your Poo exhibit your next big business
---
If you've ever wondered where your poo goes after being flushed down the toilet, you can finally find out at the Know Your Poo exhibit at the Science Centre. This educational exhibit is full of crappy facts, and you'll learn more about your body and Singapore's sanitation system as you explore everything from fart chambers to lifelike models of poop on the Bristol Stool Chart.
This exhibit is a permanent addition to the Science Centre and has plenty of picture-perfect spots to snap away for your photo dump. Don't miss the chance to check out the That's Gross Science Show to learn more about other bodily fluids too icky to mention at mealtimes.
Admission: Singaporeans and PRs: Free on weekdays, weekends $6 (adult), $4 (children 3-12 years old) | Foreigners: $12 (adult), $8 (children 3-12 years old) daily
Opening hours: Fri – Sun, School & Public Holidays 10AM-1PM & 2AM-5PM
Location: Science Centre, Hall B
Science Centre Singapore website
---
5. Children's Festival featuring Art-Zoo Wonder Gardens
---

Image credit: @gardensbythebay
As part of this year's Children's Festival, Gardens by the Bay has a new trail with six checkpoints scattered across its grounds, letting you embark on a quest to reunite Bruno Bear and Little Kong with their friends. 
The perfect activity for your kids this September holidays, the quest starts when you pick up the complimentary trail booklet at the Supertree Grove. After completing all six trail activities, don't forget to collect some adorable Art-Zoo Wonder Gardens stickers.
To unlock your child's creativity, Gardens by the Bay is also holding the Little Critters' Wonder Workshops which include options like making DIY masks or even shrink art. Admission is $16 and includes a 30-minute workshop with instructors present to provide guidance.
Children's Festival
Date: 4th September – 3rd October 2021
Opening hours: 10AM-7PM
Location: Supertree Grove
Little Critters' Wonder Workshops
Opening hours: Sat & Sun 10AM-12PM, 2-4PM
Admission: $16 (Members enjoy $2 off)
Location: South Colonnade @ Supertree Grove
---
6. Learn more about WWII in Reflections at Bukit Chandu
---

Image credits: @bellaella777
Closed for renovations for over three years, Reflections at Bukit Chandu is reopening in September 2021 with showcases of the Malay Regiment and the Pasir Panjang area. The heritage centre is located near the site of the Battle of Opium Hill, a heroic last stand by the 1,400 men led by Lieutenant Adnan Saidi, who defended the ridge against 13,000 Japanese soldiers.

One of the highlights is a 2002 bronze bust of Lieutenant Adnan Saidi, one of Singapore's most notable WWII heroes.
Image credit: Reflections at Bukit Chandu
Reopening on 9th September, admission will be free until 26th September. You'll definitely want to make your way around on its exterior to admire the various murals commemorating the battle. For avid hikers, it's situated close to Kent Ridge Park which offers scenic trails at various difficulty levels.
Address: 31K Pepys Road, Singapore 118458
Reflections at Bukit Chandu website
---
7. Fill your bellies at Eatbox
---

Image credit: @artbox_singapore
Eatbox is back again this year with its usual repertoire of Instagrammable sites and array of delicious food. This September, it's taking up permanent residence at Tekka Place, Annex Building from 3rd September onwards, featuring treats like ice cream waffles and unicorn-shaped macaroons.
---
8. Get free custom embroidery at the Coach Pop-up 
---
For the lovers of branded goods, Coach is having a pop-up store at 1 Teck Lim Road, featuring a gallery of their old designs alongside new designs for purchase. From 3rd-5th September, you can also enjoy free embroidery services with every purchase of their leather goods.
While you're there, try out the old-school tikam board game or have a go at an online game for some attractive prizes. 
Date: 21st August – 12th September 2021
---
9. Go karting at The Karting Arena's new massive track
---

Image credits: The Karting Arena
Launched in late August, The Karting Arena has opened its second track at Jurong with a go-kart facility that will make adrenaline junkies go gaga. Featuring some top-of-the-line go-karts, this new location will allow you to speed through its tracks at up to 30KM/H, or 50KM/H with a driver's license with prices from just $25/session.
Other than blazing through the track at breakneck speed, you can soon also opt for double-seater go-karts to tompang your friends. It's also a great option for parents so your young ones won't miss out on the fun.
Address: Block B, 511 Upper Jurong Road Singapore 638366
Opening hours: Tue – Fri 1PM-9PM | Sat & Sun 9AM-9PM (Closed on Mondays)
Telephone: 8800 9580
---
10. Settle your beef with Yakiniku Day at Gyu Bar
---

Image credit: @samanwong
For those who don't know, August 29th was proclaimed Yakiniku Day by the All Japan Yakiniku Association. To commemorate this special day, Gyu Bar will be offering a limited, exclusive platter of premium quality wagyu cuts for $108++ per person from 27th August to 5th September. 
This delectable platter of meats will include richly marbled cuts like beef tongue, sirloin, and chuck rib to satiate all the meat-lovers out there. 
Address: 30 Stevens Road #01-08, Singapore 257840
Date: 27th August – 5th September 2021
---
11. Join the Round Island Route 2021 
---

Route map of the event through the month of September 2021
Image adapted from: SGTREK
The Round Island Route challenges you to a walk along the perimeter of the island with 15 checkpoints to pass through. This task must be completed within the month of September and is a great way to fulfill your resolution to be more fit.
Aside from getting that desirable hot bod, participating in this event gets you a free Singapore Round Island Route 2021 edition t-shirt to complement your new build. 
Date: 1st – 30th September 2021
Admission: $25/pax
Round Island Route 2021 website
---
12. Learn more about veganism at the Singapore Vegan Festival
---

Sample of street food on the food tour through Little India
Image credit: Singapore Vegan Festival
With brands like Impossible Food, Beyond Meat and Quorn becoming increasingly readily-available in our supermarkets and cafes, it's easy to adopt a more sustainable diet. If you're thinking of taking the leap or finding ways to tweak your lifestyle, Singapore Vegan Festival will give you a crash course on living sustainably in Singapore.
This event will include a two-day on-ground festival showcasing vegan products you can find in Singapore and will be capped off with a series of local vegan food tours and gourmet dining events.
Date: 27th August – 5th September 2021
Singapore Vegan Festival's website
---
13. Join the OH! Jalan Besar: Refuge For Strangers Art walk
---
Image credit: OH! Open House
OH! Open House is presenting the Jalan Besar art walk to take participants through hidden nooks in Jalan Besar harbouring artworks by four artists. The art walk also lets you get a glimpse at the fringes of society that dwell in the area – from transient workers, sunset trades and disappearing clans – for a chance to see this iconic part of Singapore in a new light.
Admission: $25
Date: Weekends of September and October
Time: 10AM-5PM (Last tour at 3.30PM)
Age restrictions: For 16 years old and above due to mature themes
---
14. Explore famous artworks in Virtual Reality
---

Image credit: Marina Bay Sands
Hyperrealities lets you explore works by famous artists at the permanent VR Gallery in the ArtScience Museum. Featuring heavyweights like Olafur Eliasson, Marina Abramovic, and Anish Kapoor of Chicago Bean fame, you'll be transported to beautiful, mind-bending realities that touch on nature, climate change and the human body.

Olafur Eliasson's Rainbow puts you in the midst of a soft rain, with scintillating effects changing as you wander around the area.
Image credit: Olafur Eliasson
From Abramovic's breathtaking interpretation of rising sea levels to Kapoor's hair-raising Into Yourself, Fall, it'll be quite an otherworldly journey as you experience these works in immersive VR.
Admission: $12 (Adults), $10 (Concession)
Location: VR Gallery, Level 4
---
15. Instant noodle museum
---

Image credit: @slurpinggoodsg
For the uni kids and the Nissin lovers, you can look forward to the opening of Slurping Good! on 24th September 2021. This instant noodle museum will include 13 instagrammable exhibits all dedicated to the 1-minute meal we all know and love. 
Located at Tekka Place, Annex Building, this museum is also right next to Eatbox if you've still got room for more delicious food and photo-ops.
---
16. Relive your childhood at the Out Of Sight installation
---

Image credits: Arts House
For the cool kids who dominated the playground in primary school, see if you still have got what it takes at Out Of Sight, a giant hopscotch court filled with mysterious, abstract phrases.
Running from 2nd September to 14th October and located at the Civic District, you'll be free to unleash your inner kid as you ponder profound quips like "THE DESTINATION IS STRAIGHT ON" and "PRESUME A DESTINATION". You can also pop by the nearby National Gallery, to explore their current exhibits on art in the 19th century.
Date: 2nd September – 14th October
Location: National Gallery Singapore (Padang Atrium) & The Arts House
---
17. Start a puzzle hunt with Ransack
---

Image credits: Ransack
For fans of Professor Layton or Sherlock Holmes, Ransack is introducing a puzzle hunt around spots like Fort Canning or Chinatown. This curated journey will transport you into a real life open world RPG, with numerous tasks and puzzles to solve.
Each journey will take roughly 2.5 hours to complete and takes you through themed adventures like Chinatown Murders or Abort the Fort for an immersive puzzle hunt like no other.
Admission: From $39/pax
Locations: Fort Canning Park & Chinatown
---
Keep yourself busy with these new things to do in September 2021
---
With new hope on the horizon, take this opportunity to indulge in some of these things to do in September 2021. From picking out a new Coach bag to broadening your knowledge of Singapore's history, there's much to see, do and discover whether with friends or family.
Find more things to do this month:
---
Cover image adapted from (L-R): TheSmartLocal, TheSmartLocal, @artbox_singapore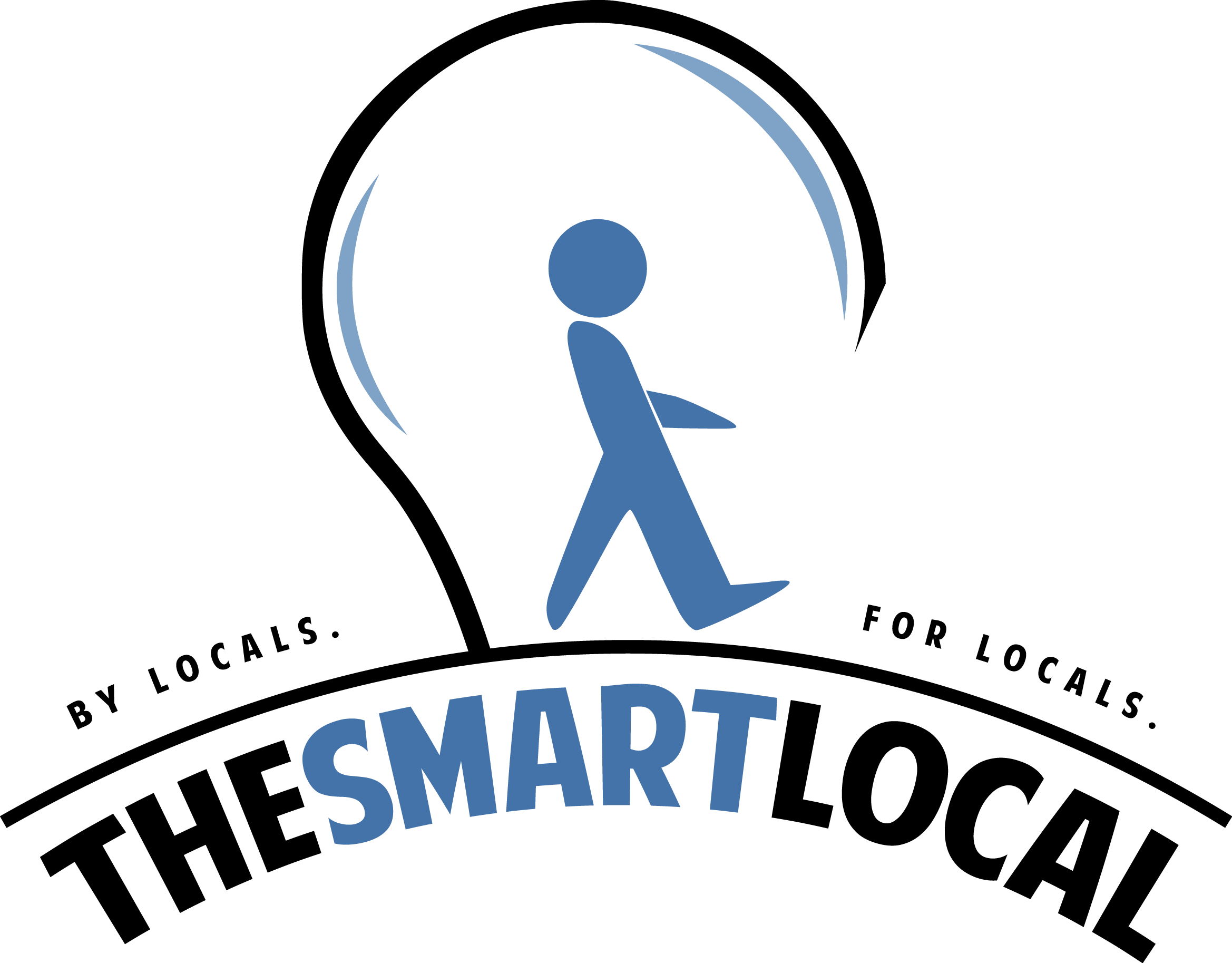 Drop us your email so you won't miss the latest news.