Vegan burgers in Singapore
Image credit: @parkbenchdeli, @singapovegan
Most of us feel guilty after eating juicy, meaty burgers, but that doesn't mean you have to survive on salads to be healthier. With vegan suppliers like Impossible Foods and Beyond Meat churning out vegan burger options, you can still have your burger cravings satisfied.
For the unacquainted, Beyond Meat and Impossible Burgers are plant-based burgers. They look, cook and taste just like real meat, although they're made from a combination of ingredients like beetroot, soy, nuts and tempeh. You'd be surprised to find that these patties are bursting with the same flavours you'd find in meat – the secret is the iron molecule, heme, which is where the taste of beef comes from. This is found in plants too.
As a result of these vegan burgers, animal-cruelty is minimised and you get a string of health benefits like reduced cholesterol and fat. Here's where you can try the Impossible Burger and Beyond Burger in Singapore to satisfy your cravings in a guilt-free manner – both with regards to your health, and the lives of animals.
Read our other vegan food articles here:
– Cafes with Impossible Burgers –
1. The Tiramisu Hero – with pet-friendly alfresco area
Image credit: @kaoriiiiiiiin_bee
The Tiramisu Hero cafe serves up a wide array of sweet treats and Western mains. In April this year, they've released 2 new burger types known as the vegan and vegetarian Pussibergs. Each variation uses the Impossible patties, costs $22, and is served with criss-cut fries.
Image credit: @shecallsme_enzo
As for desserts, their Tiramisu (non-vegan) is their best-selling item and comes in three different sizes – Mini Hero ($3.50), Moma Hero ($7.50) and Papa Hero ($17.50), with over 10 flavour options like matcha, speculoos, Milo and Baileys.
Image credit: @thetiramisuhero
You can also try their fluffy Durian Vanilla Waffles ($15) which come with a generous serving durian ice cream, vanilla soft serve, chantilly cream, and Nutella drizzle.
Address: 121 Tyrwhitt Road, Singapore 207548
Opening hours: Daily, 11AM-10PM
Telephone: 6292 5271
Website
2. Three Buns – 2 outlets with differing themes
Three Buns' Potato Head Folk outlet
Image credit: Potato Head
Three Buns at Potato Head Folk and Quayside have added two types of Impossible Burgers to their menus: The Impossible Dream ($27) and the Impossible Cheddar ($23). The former contains gluten-free mayo, cheese, and onion marmalade, while the latter is garnished with onion puree, pickles and cheese. As the cheese isn't vegan, you can request for it to be removed from your order.
Image credit: @shopbackgo
The Quayside outlet is pet-friendly, and even gives free unseasoned Angus beef to dogs with every paying human diner.
Image credit: @meowliaw
Find the details for the Quayside outlet here
Potato Head Folk, Tiong Bahru outlet
Address: 36 Keong Saik Road, Singapore 089143
Opening hours: Sun, Tues, Wed-Thur: 11AM-1AM | Fri-Sat: 11AM-2AM
Telephone: 6327 1939
Website
3. Park Bench Deli – sandwiches, salads, and burgers
At Park Bench Deli, you can find sandwiches, salads and burgers. And not just any burgers – their Impossible Burger is in the form of their Impossible Patty Melt ($22). The vegetarian burger is gluten-free and contains caramelized onions, cheddar cheese, dill pickles before being sandwiched between two rye bread buns. As their cheese is regular dairy cheddar cheese, those with dietary limitations can request for them to be left out of your meal.
Image credit: @parkbenchdeli
For those who want their meat, the Fried Chicken Sandwich ($16) is the way to go – it's packed with juicy buttermilk fried chicken, shredded lettuce and honey dressing.
Image credit: @feed_my_abs
Those who can't travel to the cafe can opt for the cafe's daily delivery options.
Address: 179 Telok Ayer St, Singapore 068627
Opening hours: Mon-Fri: 7.30AM-4PM | 5-9PM | Sat-Sun: 9AM-3PM
Telephone: 6815 4600
Website
4. Bread Street Kitchen by Gordan Ramsay – celebrity chef restaurant
Bread Street Kitchen is a restaurant by celebrity chef Gordon Ramsay
Image credit: Gordon Ramsay Restaurants
Serving up traditional British food, Bread Street Kitchen now comes with a vegan menu. For starters, you can opt for the Impossible Flatbread ($24), a spicy tomato-based pizza topped with rocket pesto and shallots which is great for sharing.
Image credit: @bsksingapore
There are 3 choices for vegan mains including the Impossible Burger ($27), which is served with fries. There's also the Impossible Wellington ($39), a dish made out of the Impossible patty mixed with minced mushrooms and carrots before being rolled up in a puff pastry.
The Impossible Wellington
Image credit: @yaping122
Those who prefer something lighter can opt for Quinoa Salad ($15), which contains nutritious ingredients such as avocado, toasted almond, cucumber and dried cranberries.
Individuals with dietary restrictions can check out the restaurant's dairy free and gluten free menus as well.
Address: 2 Bayfront Avenue, 01-81 The Shoppes at Marina Bay Sands, Singapore 018956
Opening hours: Mon & Wed: 11.30AM-10PM | Tue-Fri: 11.30AM-10PM | Fri: 11.30AM-11PM | Sat: 7.30Am-11PM
Telephone: 6688 5665
Website
5. Sun Ray Cafe – no GST or service charge
The Impossible Burger comes with truffle fries and a salad
Image credit: @_catherine_8_8_chong
Not only is Sun Ray Cafe pet-friendly, they also don't have GST or service charge for all dishes. They've also come aboard the vegan bandwagon and added The Impossible Burger ($16) to their Western menu.
Image credit: @sun_ray_cafe
For pasta options, we'd recommend their Chili Crab Pasta ($14), which comes with tiger prawns, soft shell crab and raw egg stirred into the sauce. They also have a specially curated menu for your fur-kids and servings for pets are just as generous as humans'.
Minced beef ($4), assorted fruits ($2) and chicken ($3)
Image credit: @hamthefrenchbulldog
Address: 79 Brighton Crescent, Singapore 559218
Opening hours: Tue-Sun: 9.30AM-10PM | Closed on Mon
Telephone: 6283 8700
Website
6. PS. Cafe at Raffles City – indoor garden setting
Image credit: @laureenquah
PS. Cafe at Raffles City looks like a greenhouse in the middle of a shopping complex. They've recently added the PS. Impossible Burger ($29.50) to the menu, which comes with a side of fries.
Image credit: @iamtiantiantian
Other than that, their PS. Shoestring Truffle Fries ($15) is an all-time favourite we'd recommend sharing among your friends. If you're in the mood for some pasta, check out their Spicy King Prawn Aglio Olio ($29).
Address: 252 North Bridge Road, #03-37, Raffles City Shopping Centre, Singapore 179103
Opening hours: Daily, 9.30AM-10PM
Telephone: 6708 9288
Website
7. CUT by Wolfgang Puck – Michelin star steakhouse with over 500 wines
Image credit: Damian Jordan
CUT by Wolfgang Puck is a one Michelin star steakhouse with an impressive range over 500 wine types. But for vegan eaters who wish to dine alongside their meat-eating friends, check out their new The Impossible Slider ($18). This set of three mini hamburgers contain a thick Impossible patty along with smoked shallots, jalapeno marmalade and pickles.
Image credit: Marina Bay Sands
End it off with one of their 7 types of desserts, all priced at $24 each. One unique item is their Popcorn Nutella Choux, which contains popcorn, dark chocolate gelato, and nutella. Fruit lovers, check out the Mixed Berries Pavlova, which is served with strawberry gelato, mixed berries and basil.
Image credit: @cutbywolfgangpucksg
Address: 2 Bayfront Avenue B1-71, Galleria Level The Shoppes at Marina Bay Sands, Singapore 018972
Opening hours: Sun-Thur: 5.30PM-10PM | Fri-Sat: 5.30PM-11PM
Telephone: 6688 8517
Website
– Cafes with the Beyond Burger –
9. Nature Cafe – vegan cheese used
Nature Cafe at Aperia Mall
Image credit: @naturecafesg
Nature Cafe is a vegetarian cafe that serves up Asian and Western cuisine. All their outlets are decorated with elements of nature, giving off a tranquil vibe. The one at Aperia Mall, for instance, has paintings of birds, plants and trees hanging from the walls.
Image credit: @singapovegan
There are 4 outlets across Singapore and all of them carry the Beyond Meats burgers for $16.90, along with a generous serving of potato wedges. The burgers come in 4 flavours – mayo, spicy kimchi, spicy satay and black pepper – and the cheese used is vegan too!
Other dishes include Preserved Vegetable Stew ($7.90) and their Stone Pot Monkey Head Mushroom Rice ($12)
Image credit: @plantifulpenchant
View all their outlets here
Suntec outlet
Address: No 3 Temasek Boulevard, #B1-148, Suntec City Mall, North Wing, Singapore 038983
Opening hours: Daily, 10AM-10PM
Telephone: 6266 6692
Website
10. WOLF Burgers – burgers can be remade into wraps or salads
Image credit: @twistedl_o_g_i_c
There are 4 WOLF Burgers outlets in Singapore and all of them carry Beyond Meats' burgers. The dish goes by the name of the Future Burger ($16.90) and contains the same vegetables you'd find in other burgers like lettuce and tomatoes.
Image credit: @pasarbella
Other vegan burgers include their Miso Tofu Veggie Burger ($9.90), which can be made into a veggie wrap or salad bowl, upon request.
View all WOLF Burgers outlets here
Suntec City outlet
Address: 3 Temasek Blvd, 455-456 / 459-461 Suntec City, Singapore 038983
Opening hours: Daily, 11.30AM-9.30PM
Website
11. Mezza 9 – 5-star restaurant at Grand Hyatt
Image credit: @grandhyattsing
Mezza 9 is a 5-star restaurant located within Grand Hyatt Singapore. They've got a martini bar for you to get your alcohol fix from, as well as a private room for parties and events.
Image adapted from: @sicfanla
Choose from their 2 or 3-course options and have your burger served with fries for $35. Starters range from soups to salads and desserts come either in the form of a chocolate fondant or tarts with ice cream.
Image credit: @gnohznaij
Those looking for something more extravagant can check out their daily lunch and dinner buffets, which live barbeque and cold cut stations, a sashimi bar, a Thai grill, and traditional Chinese dim sum in baskets.
Address: 10 Scotts Road, Grand Hyatt, Singapore 228211
Opening hours: Sun-Thur: 12PM-3PM | 6PM-10.30PM | Fri-Sat: 12PM-3PM – 6PM-11PM
Telephone: 6732 1234
Website
12. Harry's Bar – live bands and quiz nights
Image credit: @tamjiak_vegetarian
At Harry's Bar, it's not just about eating and drinking well. They've got live bands every week at the Dempsey, Riverside Point and South Beach outlets to keep you entertained. There's a quiz night every Wednesday at the Boat Quay outlet where participants can stand to win a bucket of beer by answering questions about various topics like movies and celebrities.
Image credit: @whatthefeasts
Beyond Burgers are available at all Harry's Bar outlets (except Changi Airport) at $18. Other Western mains with meat and seafood include Prawns & Seaweed Aglio Olio ($25) and Dry-Rubbed Baby Back Ribs ($29). Those looking to share a meal can check out the Mushroom and Truffle Pizza ($23).
Image credit: @bananamangoauntie
They've also got a daily 1-for-1 lunch special that ends at 3PM daily.
View all outlets here
Esplanade outlet
Address: 8 Raffles Avenue, #01-05/07, Singapore 039802
Opening hours: Sun-Thur: 11.30AM-12AM | Fri-Sat: 11.30AM-1AM
Telephone: 6334 0132
Website
– Cafes with both Impossible Foods and Beyond Meats –
13. Prive – both indoor and scenic outdoor seats
Prive at Keppel Bay
Image credit: @iamdrchrisyang
All Prive outlets have both indoor and alfresco-dining areas and serve up Western dishes. There are currently 8 outlets in Singapore altogether and each one of them has included vegan burgers and pasta into their menus.
Image credit: @falafelsnchill
The Truffled Mushroom Swiss Plant-Based Burger ($21) comes with a choice of either an Impossible or Beyond Meat patty. It's also filled with mushrooms, vegan cheese sauce, onions, and vegan truffle mayo. Sides served with this dish are potato wedges and salad.
Image credit: @ilibilliesetu
Another vegan dish to try is their Impossible Meatball Spaghetti ($19), which contains basil and tomato ragout.
Address: 313 Orchard Road, #01-28, 313, Singapore 238895
Opening hours: Mon-Thurs, Sun: 10AM-12AM | Fri-Sat: 10AM-1AM
Telephone: 6776 0777
Website
Impossible Burgers and Beyond Burgers in Singapore
Going vegan is more than just eating healthy. It's also about reducing animal-cruelty by cutting out animal-related products. But that doesn't mean you've got to resort to the same old plant foods like tofu or lettuce.
With these vegan burgers in Singapore, you can still have your burger fix with a clean conscience towards your health and the environment.
Read our other cafe articles here: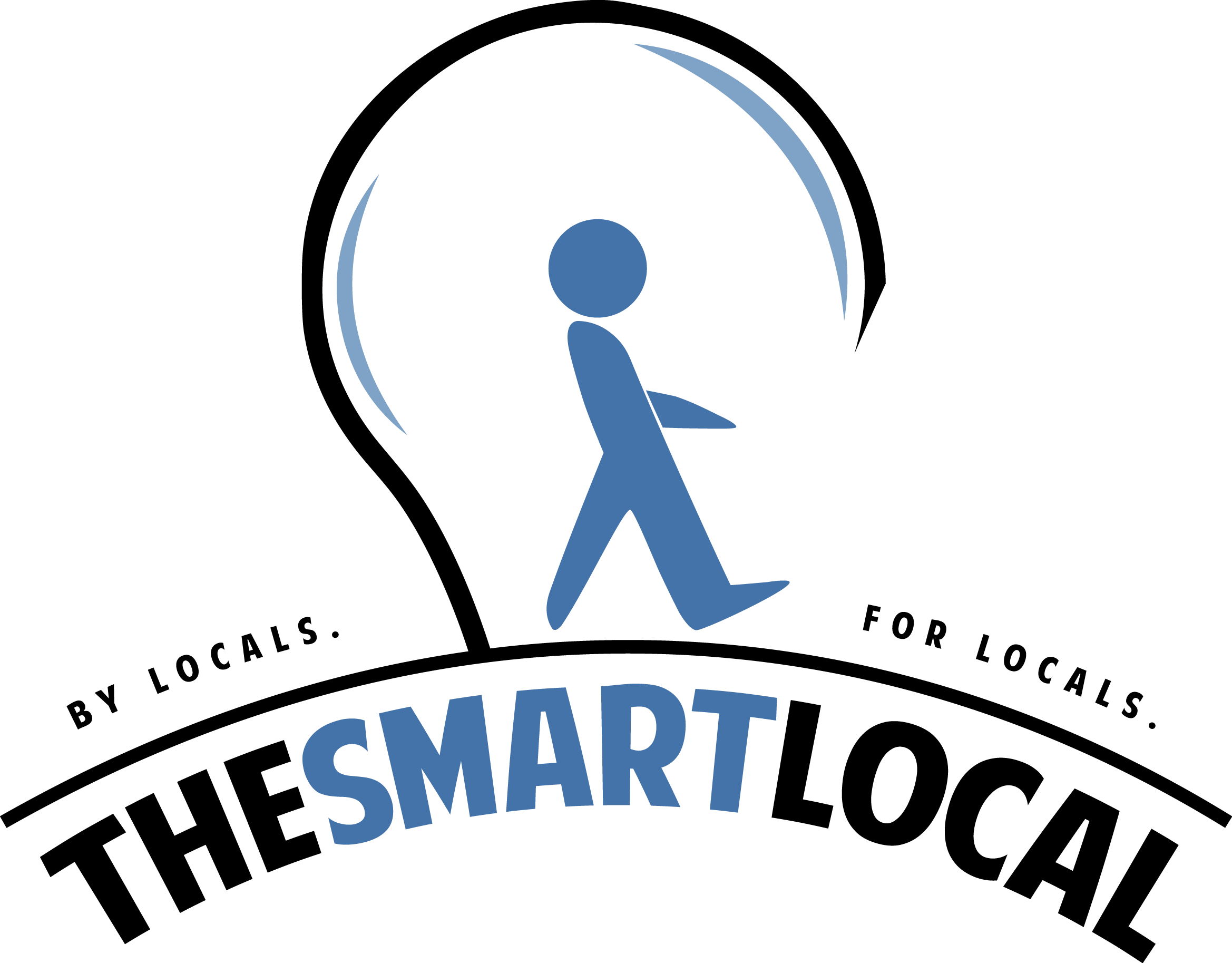 Drop us your email so you won't miss the latest news.