New activities to do in Singapore
---
We're a little over a year and a half into life with Covid-19, and if anything, the pandemic has taught us how to be extra creative in the confines of our sunny island. Driving to far-flung corners of Singapore for a breath of fresh air? Check. Plan yourself a day out in Singapore's kampung outback? Check.
If you're thinking you've exhausted all the possible "pandemic-approved" activities, think again. From stand-up comedy shows to yoga under the sea, we've gathered seven new and noteworthy activities for outings to fill up your social calendars this second half of the year. 
PSA: Make your bookings for the following activities on Klook for discounted prices and freebies!
---
1. Sail on the Dream Comedy Cruise
---
If you've already done your fair share of staycations in the first half of 2021, maybe a sea-cation is in order. While travelling overseas isn't on the table yet, cruise getaways give you a glimpse of the pre-pandemic world. Think beautiful balcony views, a waterslide park, all-you-can-eat good food — and even live shows. 
In fact, on 20th October 2021, Klook is bringing you an exclusive 2-night Dream Comedy Cruise. Onboard, there's a pool deck, rock wall, high-elements course, VR experience lab…and not to mention a one-time comedy show starring comedy legends Rishi Budhrani, Gurmit Singh and Fakkah Fuzz. 
Image Credit: Klook
If the star-studded comedy trio can't convince you to take a break from your dad's jokes and leave your worries on land, we don't know what will. 
Date: 20th October 2021
Price: From $349/pax
Promo: Klook's Exclusive Early-Bird Sale limited to first 50 cabins only
Book Dream Comedy Cruise via Klook. This is a Klook Exclusive. 
---
2. Do Yoga Under the Sea
---

Image Credit: Klook
Forget a Japanese garden, there's nothing quite as zen as a world-class aquarium. Experience it yourself with a 60-minute Yoga Flow session at S.E.A. Aquarium. Held in front of the Open Ocean Habitat a.k.a. the huge aquarium you always see on Instagram, you may just find inner peace, and perhaps manta rays too!
After the yoga session is over, you don't have to say goodbye to your fish friends just yet. The $65 bundle comes with a same-day ticket to the S.E.A Aquarium, as well as a $5 Treat voucher to fill up your tummies. 
You can redeem this with your SingapoRediscovers Vouchers (SRV), so grab your fitspo bestie for an exercise sesh and a whole day out.
Dates: 4th, 5th, 11th, 12th September 2021
Price: $65 (SRV eligible)
Book Yoga Under the Sea via Klook. This is a Klook Exclusive. 
---
3. Get the best seats in the house to watch La Clique
---
Warning: Watching the show may make you feel like a couch potato. 
Jokes aside, it's really a privilege to watch some of the best performances in circus, cabaret, comedy and live music right here in Singapore. La Clique features nine artists in an intimate and immersive show where audiences sit around a small stage, just around 3M wide. The show has been sold out in places like New York, Sydney and Edinburgh, so you know it's going to be good. 
La Clique is shown at Marina Bay Sands, so it definitely falls on the atas side. For extra savings, book your tickets through Klook for an exclusive 10% discount, subject to certain time slots. 
Dates: 18th September – 7th November 2021
Price: From $92 (Including $4 booking fee)
Promo: Klook Exclusive 10% Discount. Friday, 8PM and Sunday, 4.30PM showtimes only. 
Book La Clique via Klook
---
4. Laugh your heart out at Kumar Unmasked Comedy Show
---
Image Credit: Klook
Mark your calendars, Singapore's iconic comedian Kumar is back with another comedy show at Marina Bay Sands, aptly titled Kumar Unmasked. Kumar is well-known for his blunt humour and drag acts, and we're stoked to get away from the mundane and hear his witty anecdotes once again. The highly-awaited comedy gig is primed to start on 10th September and tickets are selling fast, so fastest fingers first!
Dates: 10th – 19th September 2021 (Klook tickets only available for 10th & 11th September)
Price: From $70
Promo: Klook's Exclusive Early-Bird Discount (15%) till 31st August
Book Kumar Unmasked Comedy Show via Klook
---
5.  Geek out at the Davinci Exhibition
---
You may have fond memories of an animatronic Einstein climbing a rope, but there's a new scientist to watch at the Science Centre. Featuring adapted works like the Mona Lisa, Vitruvian Man and The Last Supper, Science Centre has a brand new Da Vinci Exhibition. 
It's not just a boring stroll, either, with plenty of hands-on activities to keep everyone engaged. There are interactive exhibitions, mobile filters, photo-ops, colouring activities and much more to explore. 
Coming in at under $20 for an adult ticket, this is definitely one of the more affordable activities. It's also redeemable using your SingapoRediscovers Vouchers, so you've only got $20 worth of credit left, this could be well worth it. 
Dates: Tue – Sun 10AM-1PM, 2PM-5PM (Closed on Mondays)
Price: From $19.90 (Adult), $17.90 (Child). Includes Science Centre Entry. (SRV eligible)
Book Science Centre + Da Vinci Exhibition via Klook
---
6. Sign up for a Gudetama lazy walk
---

Image credit: Klook
Most of us can relate to Gudetama's lepak nature, especially when it comes to dragging yourself out of bed for a round of HIIT.  For a round of calorie-burning that isn't too intense, sign yourself up for Gudetama Eggs-ercise Journey 2021, an OTOT virtual "lazy" walk coming to you this October.

Image credit: Klook
And even though the walk is beginner-friendly, you're given the option to choose from their four stages: 3KM, 10KM, 20KM, 50KM. You'll also bag a Gudetama race pack worth $110 comprising a themed event tee, an exclusive sticker set, sports towel, and partner deals in a drawstring bag. Finisher medals and a virtual badge awaits all those who complete the walk.

Reserve your spot via Klook from now till 22nd August to get a National Day discount of $5.60!
Dates: 1st – 31st October 2021
Price: From $31.30
Promo: Klook's Exclusive National Day Discount ($5.60) till 22nd August
Book your spot in the Gudetama Eggs-ercise Journey 2021 via Klook.
---
7. Take your kiddos to the Baby Shark Musical
---
Image credit: Klook
It doesn't take becoming a parent to know that babies love Pinkfong Baby Shark. If your young ones are already blasting it on your Spotify account at home and in the car, make their dreams come true this Christmas and take them to watch Baby Shark LIVE: The Hidden Treasure in Singapore.
Tickets start from $78 and the musical will run for two days on the 18th – 19th December with four show timings – 10AM, 1PM, 4PM and 7PM – so you don't need to worry about skipping naps or pushing back bedtime.
Dates: 18th & 19th December 2021
Price: From $82 (Including $4 booking fee)
Book Baby Shark LIVE: The Hidden Treasure via Klook.
---
New noteworthy things to do in 2021
---
With so many new and exciting events coming to Singapore in the next half of 2021, whoever says Singapore is boring will be proven wrong. There's something for everyone, from parents with young ones to comedy-loving adults.
Even if you've exhausted your SRV, you'll still be able to save on your tickets to the listed activities below and a whole lot more over on Klook. 
Head over to Klook where you'll be able to purchase your tickets to all the listed activities and a whole lot more at discounted prices. Keep your eyes peeled for Klook-exclusive activities and events such as the Dream Comedy Cruise and yoga under the sea to incite a little FOMO amongst your friends.
And as a bonus, apart from activities, you can also score epic discounts on weekend movie tickets (Cathay Cineplexes | GV), exhibition passes, staycations and more.
---
This post was brought to you by Klook.
Cover image adapted from: Klook, Dream Cruises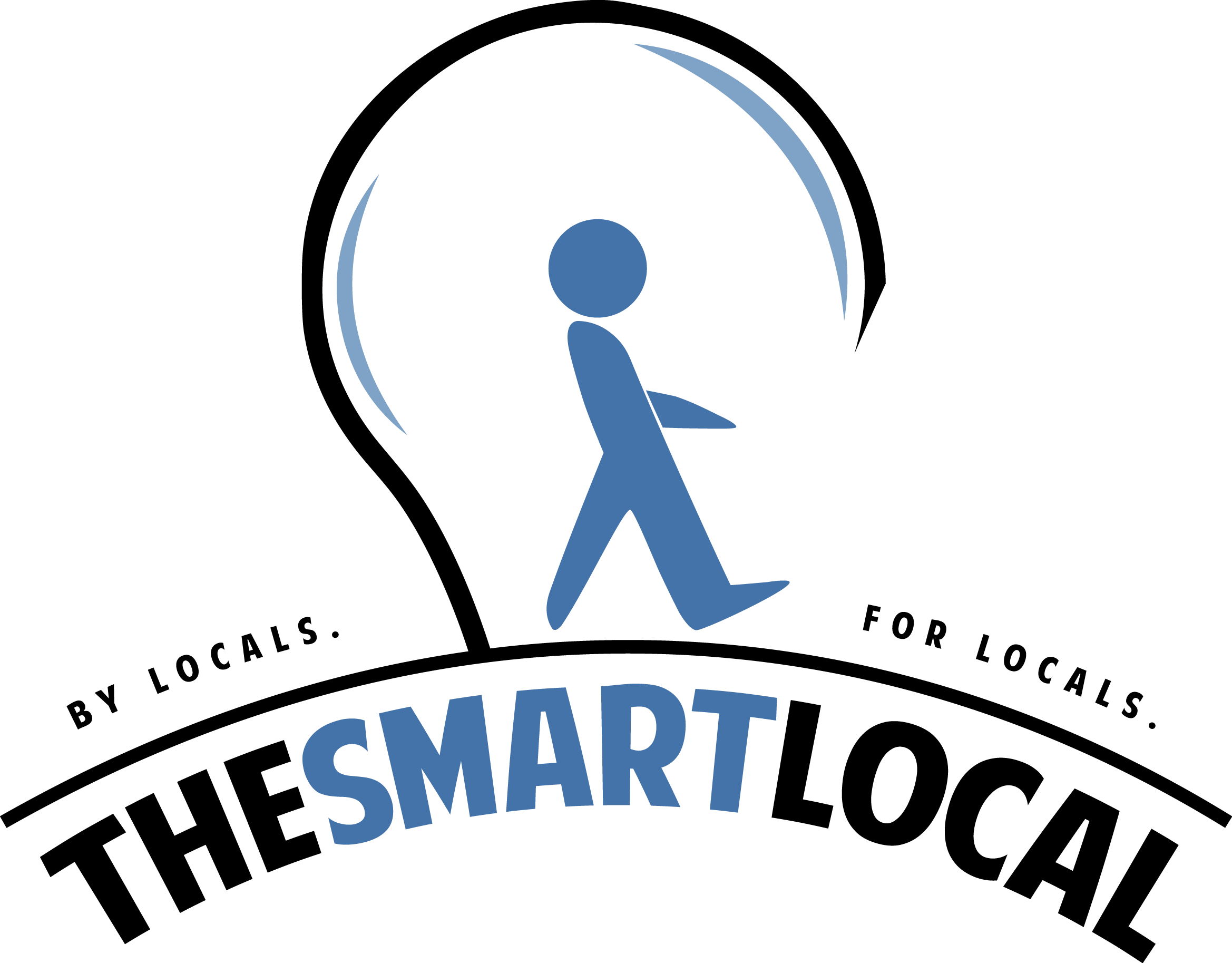 Drop us your email so you won't miss the latest news.