Mid-Autumn Festival traditions
---
In a blink of an eye, it's already September and the Mid-Autumn Festival is fast approaching on 1st October 2020. We should be devouring mooncakes and reuniting with extended relatives and friends, but Phase 2 means complying with safe distancing measures and limiting our interactions to just immediate family members instead.
Rewind some years back to simpler times, when Mid-Autumn festivities could carry on in full swing. From playing with flashy sparklers to flaunting spanking new light-up cartoon lanterns, reminisce the good ol' days with these 8 Mid-Autumn Festival traditions.
---
1. Making paper lanterns in primary school
---
Image credit: Alexandra Primary School
Celebrating festivities in primary school was a godsend as it meant we'd finally get a break from regular classes. The Mid-Autumn Festival was no exception as kids would etch their hopes and well-wishes onto their innovative DIY lanterns to proudly show their parents back home. 
What's more, little booths manned by parents also gave students avenues to learn more about the festival and its history. I'm pretty sure everyone flocked to the delicacy booth to grab their little mooncake morsels during recess as priority. 
---
2. Lighting sparklers in your neighbourhood
---
Image credit: Ng Eng Hen
To add on to the fiery activities, there were sparklers. The rush and nervousness as you anticipated the ignition of these sparklers was thrilling to say the least, and when you finally heard the crackle of the sparks, you knew your light show was about to begin.
Image credit: evangabriel.blogspot.com
Kids and adults alike waving their sticks around as they created sparkly trails was a common sight – who knew that we were all channeling our inner Dr Strange? 
Plus, sparklers also allowed artsy photos featuring a spelt-out message with sparklers, captured by a slow shutter speed. Since those required coordination and skill to form 4-letter words like "love" and "moon", most of us just settled for simple circular motions after several failed attempts.
---
3. Taking a walk with battery-operated plastic lanterns
---
Hello Kitty lanterns were always popular with kids, but I always opted for the classic lion designs thinking they looked cooler.
Image credit: Carousell
While their vibrant LED lighting conspicuously announced their presence, it was the incessant jingle coming from these plastic, battery-operated lanterns that made parents think twice before buying one for their kid. 
Found in neighbourhood mama shops or pasar malams, these lanterns were a highlight for every kid during this season. Especially since character designs changed frequently based on what's popular, from Ultraman to Hello Kitty.
Animal lanterns were also a favourite among parents and kids alike
Image credit: Hot Spot Cafe Restaurant
---
4. Playing with & melting this particular brand of candles
---
Image credit: Carousell
I wasn't a kid with pyromaniac tendencies, but I'll admit there's an allure to admiring a flickering flame as it slowly burns out. And during the annual Mid-Autumn celebrations, kids would ignite these multi-coloured candles – sometimes on mooncake tins – and watch the flames burn purely for entertainment.
Image credit: Writings of a Not So Typical Writer
Though it's hard to pinpoint an exact location to find this particular brand of candles now, one can find other wacky multi-coloured alternatives on online platforms like Shopee for $11.90. Just remember to dispose of the candles and clean up their waxy mess after you're done with them.
---
5. Letting loose lanterns as they soar sky-high
---
Image credit: Sky Lanterns Singapore
Setting the night sky ablaze back then were sky lanterns, which were a more traditional way to light lanterns. Some even wrote messages and well-wishes on the lantern's surface as a sign of good luck before releasing them. Akin to kites, they would be controlled using the string bound to them, while kids would gaze in awe as a sea of lanterns drifted around above their heads.
Nowadays, they're an elusive sight as strict restrictions have been imposed on the flying of these lanterns due to potential hazards it may cause to overhead aircraft and the environment. You now need a permit to fly one of them if you're 5KM away from an airbase and must fly them outside of the military base's operating hours (Weekdays 7AM-7PM, Saturday 7AM-1PM).
---
6. Playing with dragonfly toys alongside neighbours & siblings
---
Image credit: Shopee
Another bundle of fun was dragonfly toys. These pseudo-helicopter toys provided a cheap thrill to kids back then. We'd propel the nifty toys into the sky and chase after the whirring inventions before they hit the floor.
Unlike candles and sparklers, parents likely heaved a sigh of relief when children played with these as they didn't have to cautiously supervise their kids to prevent a fire. Competition was still intense though, as kids rivalled one another to see whose air Beyblades could stay in the air the longest.
---
7. Eating mooncakes and other traditional snacks with family
---
Mooncakes are the flagship traditional delicacy for the Mid-Autumn Festival as it is said they symbolise family reunion. Most of us love savouring the mooncakes' gooey texture, and these days, innovative flavours like durian mooncakes have surfaced to cater to varied taste buds. 
Pomelos and baby taro are other Mid-Autumn Festival treats
Image adapted from: GOGOX and Desi Sabzi Mandi
But mooncakes aren't the only traditional goodie available during this festival. A whole slew of other foods with different inherent meanings were also widely available that have since become less popular. Baby taro, for example, signified good fortune and repelled bad luck, and pomelos were believed to be one of the Moon Goddess' favourite fruits.
---
8. Admiring vibrant festive light-ups at Chinatown
---
Image credit: Arts Republic
Within your neighbourhood, there would be communal lantern light-ups. But if families were looking for something more extravagant, they would head over to Chinatown to see the grand light displays along the street. These would usually span the area around Chinatown Point and the entire Chinatown market area.
Gardens By The Bay's Mid-Autumn light up in 2019
Image credit: @gardensbythebay
Other than the trademark decor, light-ups have since expanded to show more craftsmanship and artistry, exemplified by the annual Gardens By The Bay light-ups which include giant sculpted works of vibrant animals and structures.
---
Usher in Mid-Autumn Festival virtually from home
---
Though COVID-19 has brought about unprecedented change in our lives in 2020, we shouldn't let that dampen our festive spirit. That's why Kreta Ayer – Kim Seng Citizens' Consultative Committee (KACC) is launching their celebrations online to keep Mid-Autumn Festival traditions alive with a slew of activities from now till 16th October 2020.
Image credit: Chinatown Festivals
Virtual activities will ensure your festive appetite is satiated. For starters, if you'd rather stay home, you'll still be able to witness the Chinatown street light-up through the 360 Virtual Tour. Capturing the visuals through aerial cameras, it'll almost feel like you're there IRL. 
If you're looking for a challenge, then you'll fancy the Online Escape Room on 19th September 2020. Following a special Mid-Autumn Festival narrative, teams of 5 will be pitted against each other as they answer trivia and navigate their way out to victory, with Grab vouchers on the line for the fastest team. With only 60 slots available, gather your mystery-solving friends and sign up for the virtual escape room. 
And hey, there are also cash prizes of up to $800 to be won! From now till 26th September, shutterbugs can join the Online Photography Competition on Instagram while families can let their kids' creativity spill onto digital lanterns by participating in the Online Lantern Painting Competition on Singapore Tourism Board's Facebook. 
Take this opportunity to also learn about Mid-Autumn Festival traditions from the Mooncake Making Video on 15th September 2020 and the Tea Appreciation Video on 24th September 2020, and show off your knowledge, which will certainly get your elders' nods of approval. 
With online activities that can keep us all busy during the Mid-Autumn Festival season, your festive spark doesn't have to burn out. While we may not have Mid-Autumn Festival traditions such as physical reunions like past years, we've still got plenty of other ways to make up for it.
---
This post was brought to you by the Singapore Tourism Board.
Cover image adapted from: Hot Spot Cafe Restaurant, Carousell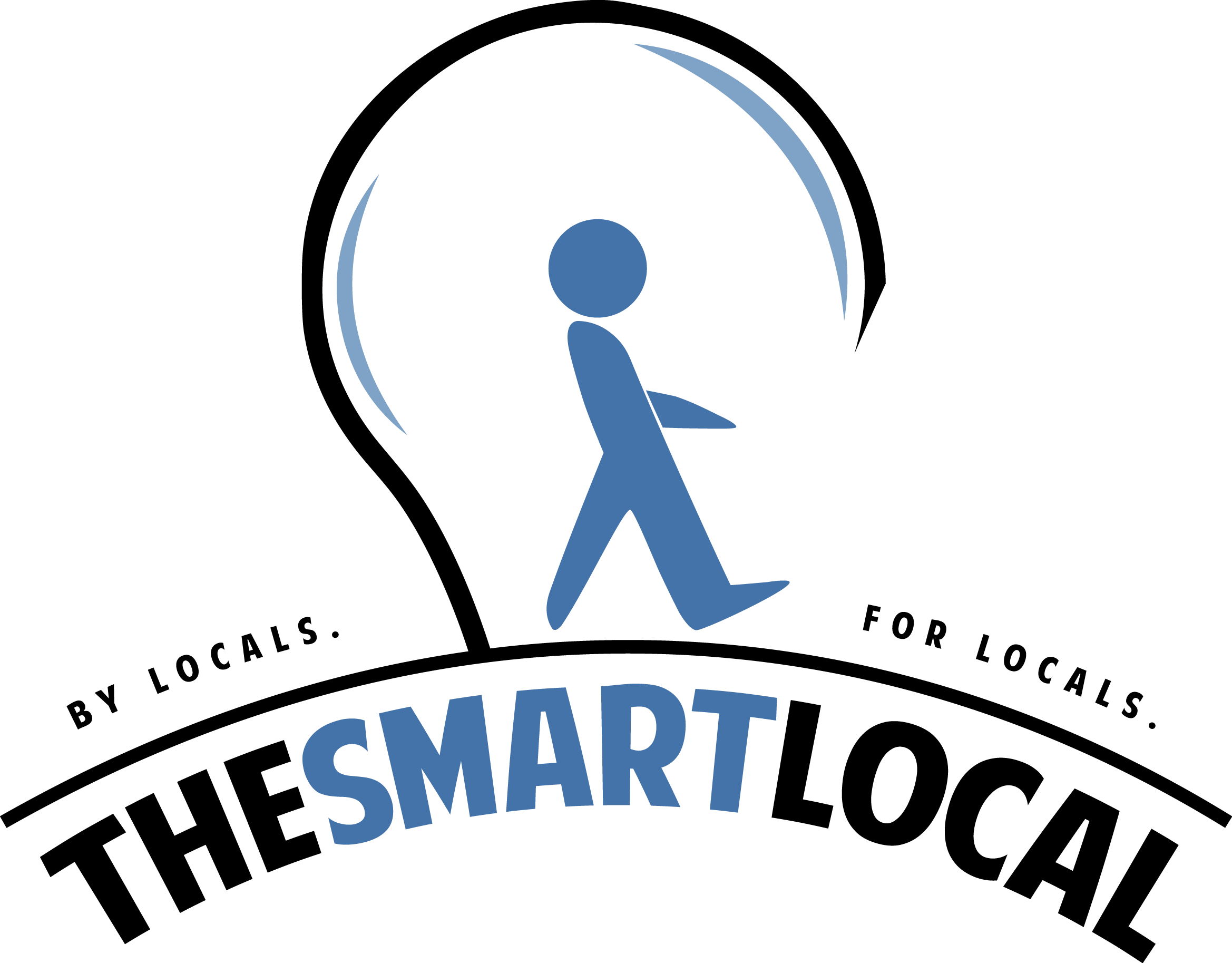 Drop us your email so you won't miss the latest news.