1-for-1 dining deals for DBS/POSB Cardmembers
---
You may be bummed out by the snapback to two-pax dining again, but here's to looking on the brightside: at least we can still dine in! And to cheer you up even further, you and your dining companion can rake in the savings with these 1-for-1 dining deals that DBS has in store for you. Simply pay with a DBS/POSB Card, and you'll get half the price slashed off your meal.
To ease the woes of not being able to travel, we've also made sure to include dining promos across a variety of international cuisines. Your passport may be collecting dust, but at least you'll be able to tuck into American breakfast platters, Chinese hand-pulled noodles, Japanese bento boxes, and Korean stews that taste like they were cooked by an actual ahjumma.
---
1. Anglo Indian Cafe & Bar – 1-for-1 authentic Indian mains
---

Image credit: @eatology.sg
With branches at CHIJMES, Marina One and Shenton Way, Anglo Indian Cafe & Bar has different vibes at each restaurant for CBD-dwellers to discover. All three outlets boast al fresco dining areas, where you can people-watch while enjoying the breeze.
Their 1-for-1 promo applies to all main courses, and you have a plethora of options to choose from. We're talking categories comprising chicken, lamb, seafood, and vegetarian-friendly mains. For a foolproof delight on your taste buds, go for the palak paneer, butter chicken or fish masala.
Find out more about the Anglo Indian Cafe & Bar 1-for-1 promo.
Valid till 11th Jul 2022.
---
2. Oishii Ristorante – 1-for-1 Japanese-Italian fusion pasta
---

Image credit: Oishii Ristorante
1-for-1 pasta at a distinctively Japanese-sounding restaurant, you ask? Oishii Ristorante specialises in Japanese-Italian fusion, with "oishii" meaning delicious in Japanese, and "ristorante" meaning restaurant in Italian.
With this deal, you can try out different types of familiar pasta with a unique Japanese twist. This includes Parma & Wasabi Cream Spaghetti, with a wasabi dashi cream and savoury slivers of parma ham, and Mushroom & Nori Rigatoni, where earthy mushrooms are sauteed in a light miso cream with nori seaweed.
Find out more about the Oishii Ristorante & Bar 1-for-1 promo.
Valid till 18th Aug 2022.
---
3. BLVD – 1-for-1 Western mains like fish & chips and pasta
---

Image credit: @blvdmbfc
Located at the base of Marina Bay Financial Centre, BLVD is quite a hit among the office crowd. Their 1-for-1 deal applies to pasta dishes as well as their Fish & Chips, a shatteringly crispy beer battered snapper served with fries, salad and creamy tartar sauce.
For their pastas, you can expect age-old classics like Meatball Pomodoro, Spaghetti Carbonara and Prawn Aglio Olio, as well as the more unconventional "Pistachio Pasta" – made with a nutty pistachio pesto.
FYI, the 1-for-1 promo is also available at BLVD's Changi Business Park branch. Aside from the 1-for-1 deal, you can also get 15% off your bill with a minimum spend of $120 – valid from now till 17th July 2022.
Find out more about the BLVD 1-for-1 promo.
Valid till 15th Oct 2021.
---
4. Eventasty Noodle Bar – 1-for-1 hand-pulled noodles
---

Image credit: @xmen1177
The rainy weather as of late calls for a warm and hearty bowl of noodles, and that's where Eventasty Noodle Bar stands to excel. They specialise in freshly prepared, hand-pulled noodles cooked al dente in a variety of broths, ranging from light and tangy to rich and meaty.
The promo applies to all noodle dishes, so feel free to explore together with your dining companion and see what suits your palates best. Hot favourites include the tomato soup, hot and sour soup with Sichuan pickles, beef bone soup, and a creamy pumpkin soup that's big on flavour without being jelak. 
This 1-for-1 deal is made possible through the ShopBack GO promotion, which allows DBS/POSB Cardmembers to get a sure-win scratch card of up to $100 Bonus Cashback. New ShopBack GO users are entitled to a $5 sign-up bonus!
Find out more about the Eventasty Noodle Bar 1-for-1 promo via ShopBack GO.
1-for-1 dining deal valid till 25th Jan 2022, ShopBack GO scratch card promo valid till 13th Mar 2022.
---
5. Rocky Master – 1-for-1 Signature Breakfast set
---

Image credit: Rocky Master
Breakfast is said to be the most important meal of the day. But sometimes, you just crave some breakfast-type fare at later junctures, and who's to say we're not allowed to have some ham, eggs and toast for dinner? Thanks to the all-day breakfast menu at Rocky Master, we can now live our best life and enjoy brekkie as and when we like.
The Rocky Master Signature Breakfast set, in particular, is available 1-for-1. The sumptuous platter comprises a hearty serving of choice meats, eggs sunny side up or scrambled, and crowd favourite sides.
Find out more about the Rocky Master 1-for-1 promo.
Valid till 15th Aug 2022.
---
6. Hororok Soups & Stews – 1-for-1 Korean stew set with dessert
---

Image credit: @chopesg
Between fangirling over BTS and binge-watching Squid Game, it's clear that the K-wave has swept across Singaporeans. For a taste of authentic Korean fare, visit Hororok Soups & Stews at International Plaza.
The blink-and-you'll-miss-it stall is located just three minutes from Tanjong Pagar MRT on foot, serving up comforting soups and stews that have the Korean expats' stamp of approval. Get 1-for-1 Korean stew sets, comprising your stew of choice, rice, glass noodles or ramyeon as your base, a drink, and melon ice cream for dessert.
Find out more about the Hororok Soups & Stews 1-for-1 promo.
Valid till 31st Dec 2021.
Bonus: This promo is part of the ChopeDeals privileges for DBS/POSB Cardmembers, where you can get additional savings on dining vouchers, and even a $10 discount off your next Gojek ride thrown in for free.
---
7. GudSht – 1-for-1 chicken bento boxes and Jim Beam Highballs
---

Image credit: @wearegudsht
GudSht is a swanky bar and bistro over at Cathay Cineleisure, but fret not if you're famished – you won't have to survive on just bar bites. Their menu offers quite an extensive range of bento boxes, and DBS/POSB Cardmembers are able to get a 1-for-1 deal on their Classic Bentos.
Mix and match between chicken thigh, mid-joint wings or tsukune meatball skewers as your main protein. To wash it all down, Jim Beam Classic Highballs are also available 1-for-1, provided you're dining outside of the Happy Hour promotion period. Take note that this is applicable to Jim Beam Classic Highballs glasses only, excluding towers.
Apart from the 1-for-1 deals, they've also got 10% discounts for online orders (min. spend $100, valid till 18th Nov 2021) and dine-in or takeaway bills (min. spend $150, valid till 21st Aug 2022).  
Find out more about the GudSht 1-for-1 promo.
Valid till 18th Nov 2021.
---
8. Yellow Pot – 1-for-1 Chinese cuisine with an atas twist
---

Image credit: @thegarchagroup
For traditional Chinese cuisine staples elevated with an atas twist, head over to Yellow Pot at Tanjong Pagar. Housed within the 5-star Duxton Reserve, Autograph Collection hotel, you can expect swanky interiors and an expertly curated menu – courtesy of an award-winning executive chef. There's also a Yellow Pot branch over at Little India, within The Vagabond Club hotel, a Tribute Portfolio hotel.
With 1-for-1 applicable to all dishes, their Signature Roast Duck is a must-try, featuring a special sauce made with a top-secret blend of herbs and spices you won't find anywhere else. Other noteworthy dishes include the Stir-Fried Jalapeño Striploin and 14-Day Aged Tofu with crabmeat and a spicy beef broth.
Find out more about the Yellow Pot 1-for-1 promo at Duxton Reserve, Autograph Collection and The Vagabond Club, a Tribute Portfolio Hotel.
Valid till 30th Dec 2021.
---
Save on town and CBD dining with DBS/POSB's 1-for-1 promos
---
Dining at spots within central Singapore can come with quite the price markup. It's not uncommon for friends to recoil in horror when you suggest meeting in town or the CBD for your next catchup. But the next time you're met with such resistance, spring the good news upon them: 1-for-1 dining deals as long as you have a DBS/POSB Card in hand!
With most of these dining promos lasting well until the rest of the year, and some even valid till 2022, you'll have plenty of time to explore the different cuisines. And when WFH stops being the default again, these convenient central locations will enable you to plan fuss-free post-work dinner dates.
---
This post was brought to you by DBS.
Cover image credit (L-R): @eatology.sg, @xmen1177, Rocky Master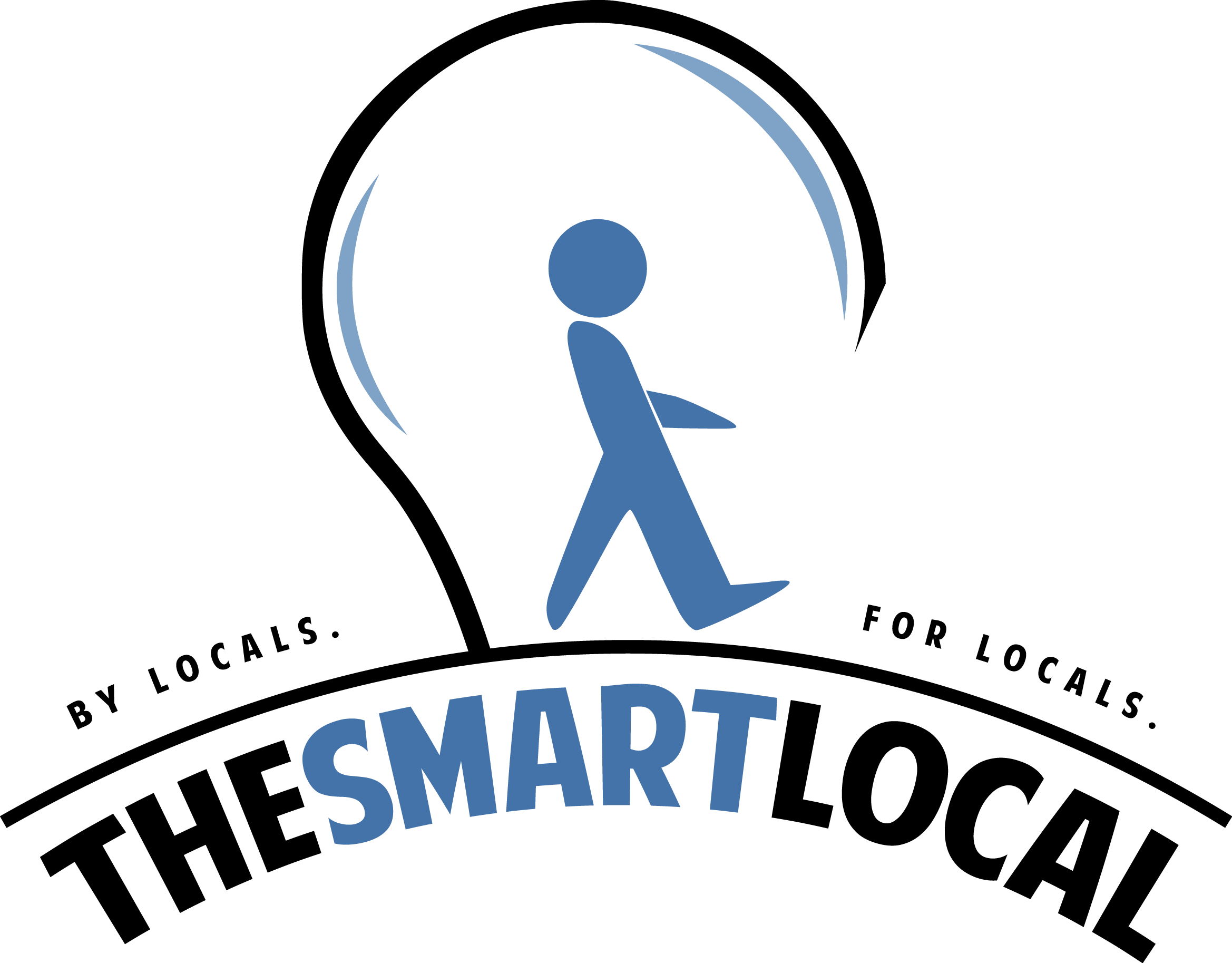 Drop us your email so you won't miss the latest news.