Mustafa Centre shopping guide
---
Whether you live in the North, South, East or West of Singapore, you'll have heard of Mustafa Centre. The supermarket in Little India is one-of-a-kind. Stepping in, visitors enter a wondrous maze of clothes, groceries, jewellery, fragrances, and even electrical appliances. Heck, they even have cameras and vinyl records.
The 6-storey store – basements included – is overwhelming to say the least but we've got you covered with a 101 guide for a productive visit. After 3 hours and 9,000+ steps clocked within the store, we've sussed out some of the most unique and worth it products to fill your baskets with. Price comparisons included! 
P.S. There's a cafe with $1.50 drinks you can rest at once you're done shopping.
---
Things to know before visiting Mustafa Centre
---
I liken Mustafa Centre to an escape room – you will get lost if don't have a plan. The centre is made up of 2 separate buildings, split by a road and connected only on selected levels. Before heading down, it'll be a good idea to take a look at the detailed map on the Mustafa website to get a better sense of the centre's layout. 

Image credit: Kezia Tan
All 6 entrances to the building are guarded by zip tie-wielding security guards. Large bags will be tied shut to prevent theft so be sure to keep your phone and wallet in your pockets before entering the store. You can get the zip ties cut off at the same security posts once you're done with your shopping spree.
---
– Basement 2 –
---
Basement 2 of Mustafa Centre is essentially the lovechild of Decathlon, Toys"R"Us, and Courts – hey, it's the 21st Century and throuples are a thing.
On 1 half of the floor, you can find all things related to children's entertainment including scooters, Barbie dolls, and remote control cars. We even found a handful of Disney plushies in case you need a quick and easy gift for a friend's baby shower. 

Image credit: Kezia Tan
There's little rhyme or reason to the layout of Mustafa, as right next to the children's section is the adventure and sports section where you can find plenty of stuff for camping, travelling, and outdoor sports. If you love being out and about, grab your sports shoes, Adidas bags, protective gear for skating, and even inflatable kayaks here. 
New BTO owners, take note: home accessories, kitchen fixtures, and appliances take up the right corner of Basement 2. Whether you're looking for garment steamers or television screens, everything you need to turn your house into a home can be found on these shelves.
Don't miss the corner at the escalator where they have stoves and cooker hoods – some of which come with free installations. IKEA, who?  
---
Best items to buy in Basement 2:
---
1. Camping tents
---
Most of us dream of camping under the stars but will realistically only do so once or twice in our lives. We've spotted a tent here that can fit 3 for just $39 so you can enjoy the experience without feeling like you're overspending. For reference, similarly sized tents from Decathlon are priced from $69.90.
Inflatable sleeping mats can also be purchased here, if sleeping on the cold hard floor triggers BMT memories.
---
2. Under Armour, Adidas & Puma Bags
---

Under Armour Laudon Backpack ($35) and Puma TeamGoal 23 Backpack ($33).
Who needs to go to South Korea for athleisure products when you have Under Armour, Adidas, and Puma bags here at a discount? Not just stocked with old models, they've got recent designs still sold in stores today, including the Puma TeamGoal 23 Backpack which turned out to be much lower than Amazon's price tag of $65.27. 
---
3. Guitars
---
Mustafa may be no Yamaha, but they do have a selection of affordably priced guitars for beginners. $69 to learn some chords so you can impress your crush with Wonderwall is a good deal in our books. 
---
4. Philips ComfortTouch Garment Steamer 
---
At this point, the Philips ComfortTouch ($199) should be recognisable to most of us who've had to shop for a garment steamer. The popular model comes equipped with 3 intensities of steam, a cushioned board, and a non-drip feature so there's no risk of getting burnt by accident. We spotted this at a whole $41 off Lazada prices.
---
– Basement 1 –
---
If you enjoy shopping in Bangkok, you can't miss Basement 1. It's filled with plenty of clothing and accessories, with brands like Adidas and Puma available at relatively affordable prices. Refresh your wardrobe with essentials here, from denim jeans stacked up in piles to suits displayed on hangers.
Grab a Marvel superhero tee here to thrill your kids. For the men, you can easily find a formal button-down for under $15 to wear to the office. Belts, bangles, and bras? You name it, they have it.
Ladies can also find a huge section of saris here, from just $13.50. You'll be drowning in garb of all materials, rolled up in shelves or hanging from the ceiling, so you can bet this is a one-stop-shop for Deepavali
---
Best items to buy in Basement 1:
---
5. Dresses for children
---
With pretty frocks from under $30 here, you don't have to feel the financial pain when your little princess inadvertently outgrows her current wardrobe. They have poofy cuts in pink, purple, and white, making this a great place to shop for budget-friendly flower girl dresses. No one will guess you grabbed it from Mustafa instead of an atas boutique. 
---
6. Nike, Adidas & Puma shoes
---
If you're looking for something with a name brand without ending up with a triple-digit receipt, trawl through the many shelves stuffed with shoes here. Most of the kicks seemed like old stock with slightly dated designs but if you search hard enough, you'll be able to snag a pretty pair between $50-$100.

Puma Softride Enzo NXT Women's Running Shoes ($95, regular retail price $119).
---
7. Gold jewellery 
---
Look up Mustafa Centre on Google and you'll see that one of the most discussed products of theirs is jewellery. You'll find many tourists here since Mustafa's gold is known to be cheaper than in India. On top of that, tourists can get a GST refund from shopping here so it's no surprise that the section is well-patronised. 
That being said, locals looking to upgrade their jewellery collection can also swing by to check out their collection of bracelets, necklaces, and earrings mostly priced from the $200 mark. We've heard that some people try to bargain here but you should save yourself the trouble, as all prices are fixed. 
---
– Level 1 –
---
Level 1 should be a 2022 hit movie since you can expect everything, everywhere all at once.  Depending on which of the 6 entrances you choose to enter the building from, you could be greeted with watches, perfumes, health products, or cosmetics.
Hair accessories, old-school clocks, and even a section just for vinyl discs can all be found as part of the hodgepodge. Our favourite picks were in the perfume and cosmetic sections, where we found plenty of products for cheap – yes, cheaper than Shopee.
Tip: While most of the products are slightly cheaper than other retailers here, some are priced higher. Come equipped with a full battery charge on your phone so you can do price comparisons as you go along.
---
Best items to buy on Level 1:
---
8. Coach, Hugo Boss & Anna Sui fragrances
---
The budget-savvy folks shop at Duty-Free. The extra budget-savvy folks get their perfume from Mustafa. Fragrances here go at a small fraction of prices elsewhere and they aren't any rando brands as well – we're talking big names like Coach, Jean Paul, Anna Sui, Hugo Boss, and Elizabth Arden. 
To get to the big question out of the way: are they legit? According to online threads, most agree that the fragrances here are the real deal. Cheaper not? We've done the groundwork for you. Below are the price comparisons of some of the popular perfume brands at Mustafa vs other retailers. 
---
9. Micellar cleansing water
---
You won't feel the pinch when you splurge on cleansers at Mustafa, with the Garnier Micellar Cleansing Water going at least $2 less than online retailers. For instance, their All-In-1 cleansing water is $11.40 for a 400ml bottle compared to $13.45 on Shopee. 
They also have makeup products from brands like L'oreal and Maybelline. However, those are priced roughly the same as the average drugstore when we visited. 
---
10.  Opti-Free contact lens solution
---
Not all of us have 20/20 eyesight, so we may as well save $6.80 the next time we need to spend on our myopic needs. The Opti-Free Puremoist Disinfecting Solution is $30 for a 3-pack bundle here, versus $36.80 on Shopee.
---
11. Skin Aqua sunscreen
---
Lightweight, non-sticky, and suitable as a makeup base, the cult-favourite Skin Aqua ($14.50, U.P. $20.80 at Guardian) is a great essential to combat Singapore's blazing sun. Doesn't hurt that you save $6.30 when you get your supplies from Mustafa.
Read our guide to Mustafa makeup and skincare products for more good deals.
---
– Level 2 –
---
Foodies will be remiss if they don't spend an hour or so on Level 2, essentially your average Giant or FairPrice, but with a handful of unique products.
Apart from offering competitive prices on regular supermarket goods like fruits and frozen meat, they also have a range of imported goods that are hard to find elsewhere in Singapore. We've spotted products from Europe, Thailand, and India, among many other countries. 
You'll need to spend a moment in their ghee section. They offer at least 10 varieties of the healthier, butter-based alternative to cooking oil that you can purchase for your next MasterChef dish.
If you're in the area and need a drink, their Switzer bottled water here is super cheap – just $0.25 for a cup or $0.70 for 1.5l. To stock up for guests, grab a carton of 24 cans of Coca-Cola priced at $14 (U.P. $15.50 on Lazada).
Down the left end of Level 2, there's also a luggage section with brands like Swiss Polo, Samsonite, and American Tourister, all competitively priced. Travel accessories such as TSA locks can also be found in this section of the late-night supermarket, so you grab everything you need before rushing off for a flight.
---
Best things to buy on Level 2:
---
12. Nutella Biscuits
---
Need we say more? Nutella Biscuits ($7.50, U.P. $8.90 on RedMart) are common in JB but generally hard to find in Singapore supermarkets, so spotting it near the central escalators of Mustafa was a pleasant surprise. Within a thin layer of biscuits lies a thick and rich coating of hazelnut chocolate, ready to be munched on. The best part? The bag is resealable. 
---
13.  Mars, Snickers & Bounty drinks
---
Yes – Mars, Milky Way, M&M, and Bounty beverages exist. Avid travellers may have spotted them across Europe, while smart shoppers may already know they can be often found in Mustafa.
Unfortunately, the more popular flavours were sold out during our visit but we still managed to get our hands on a Bounty drink at just $1 (U.P. $3.50). It's sweet and creamy and tastes just like the original coconut chocolate.
---
14. Lays India's Magic Masala 
---
We're no strangers to the pantry staple brand, Lays, but you won't be the only one who hasn't heard of India's Magic Masala potato chips. For just $1.50 (U.P. $2.50 on Lazada) for a medium-sized bag, this packs a punch of flavour, with a distinct kick of cardamom and cumin.
---
15. Pasta
---
Sure, it's hard to imagine going to an Indian supermarket with pasta as the first item on your shopping list. But that may change when you see the long row of Italian noodles near the mall's connecting bridge, with all shapes and colours
Make your next culinary endeavour fantastico with the twisty Sicily-originated Trofie Casareccia ($3.50), best served with a cream base and seafood. The kids will have fun with the Armoniche Casarecce ($3.50), a rare find in Singapore, featuring a ruffled-cut surface that'll scoop up plenty of sauce with each bite. 
Read our Mustafa snack guide for more unique food.
---
– Levels 3 & 4 –
---

Wide range of copperware.
Whatever you can't find on the other floors of the retail giant, you can probably find on Levels 3 and 4. 
Home essentials like crockery, washing liquid, and clothes drying stands can be found on Level 3, which is much like the "utility" section of a Giant hypermart. Stocked with paper plates, curtains, and crockery too, it'll be an easy one-stop-shop to find items to restyle your home before gatherings during special occasions like Chinese New Year and Hari Raya.
Meanwhile, Level 4 resembles a budget Art Friend with back-to-school essentials like mathematical instrument kits, files, and colour pencils among other stationery. They also have a well-stocked section of artificial plants and flowers for those who just cannot keep their greens alive.
---
Best things to buy on Level 3 & 4:
---
16. Carpets 
---
The many carpet designs at Mustafa are an easy way to make your BTO scream less "run-of-the-mill" and more "cultural chic". They start from just $6 for a small carpet that you can place under your desk, to $19 for a medium one to elevate your living room space.
---
17.  Artificial potted plants & decorative flowers 
---
It's time to stop Googling "easy hardy plants" and head straight for artificial potted plants instead. There's a large assortment of artificial flowers ($5-$6) here that won't perish when you forget to water them. 
In the next aisle, decorative flowers of all shapes and sizes are stuffed into the shelves, which would be a nifty budget DIY idea for parties and weddings. They have flowers in all colours of the rainbow, as well as decor taller than myself. 
---
– Mustafa Cafe –
---
Masala tea, ginger tea, and BRU coffee from $1.50 await at the Mustafa Cafe once you're done with your shopping spree. The cafe is located along Syed Alwi Road, outside the supermarket, with a handful of seats you can rest your tired legs at.
If you're hungry, order some potato tapas ($2.50), naan ($1.80), or some popcorn chicken ($3.50) to snack on with your supermarket gang gang. They also have burgers and hotdogs from $3.50 for the ravenous. 
---
Fill your basket up for cheap at Mustafa Centre 
---
If you're anything like me, you can probably count the number of times you've visited Mustafa Centre on just 1 hand – too few, if this latest visit has anything to say about it. There are just so many exciting gems around every corner, and you'll never know what fun items you'll end up heading home with. 
Set aside at least 2-3 hours if you're coming for the first time and would like to explore every nook and cranny. If you're tight on time, head straight for the most exciting stuff like perfumes and snacks on Levels 1 and 2 respectively.
145 Syed Alwi Road, Mustafa Centre, Singapore 207704
Opening Hours:
Wednesday 09:30 AM-02:00 AM

Show Time
| | |
| --- | --- |
| Monday | 09:30 AM-02:00 AM |
| Tuesday | 09:30 AM-02:00 AM |
| Wednesday | 09:30 AM-02:00 AM |
| Thursday | 09:30 AM-02:00 AM |
| Friday | 09:30 AM-02:00 AM |
| Saturday | 09:30 AM-02:00 AM |
| Sunday | 09:30 AM-02:00 AM |
How to get to Mustafa Centre:
MRT: Mustafa Centre is a 7-minute walk from Little India MRT, or an 8-minute walk from Jalan Besar MRT.
Bus: Buses 21, 125,130, and 141 stop outside Mustafa Centre
For more shopping guides:
---
Photography by Gavin Chua.
Originally published on 2nd April 2020. Last updated by Kezia Tan on 17th May 2023.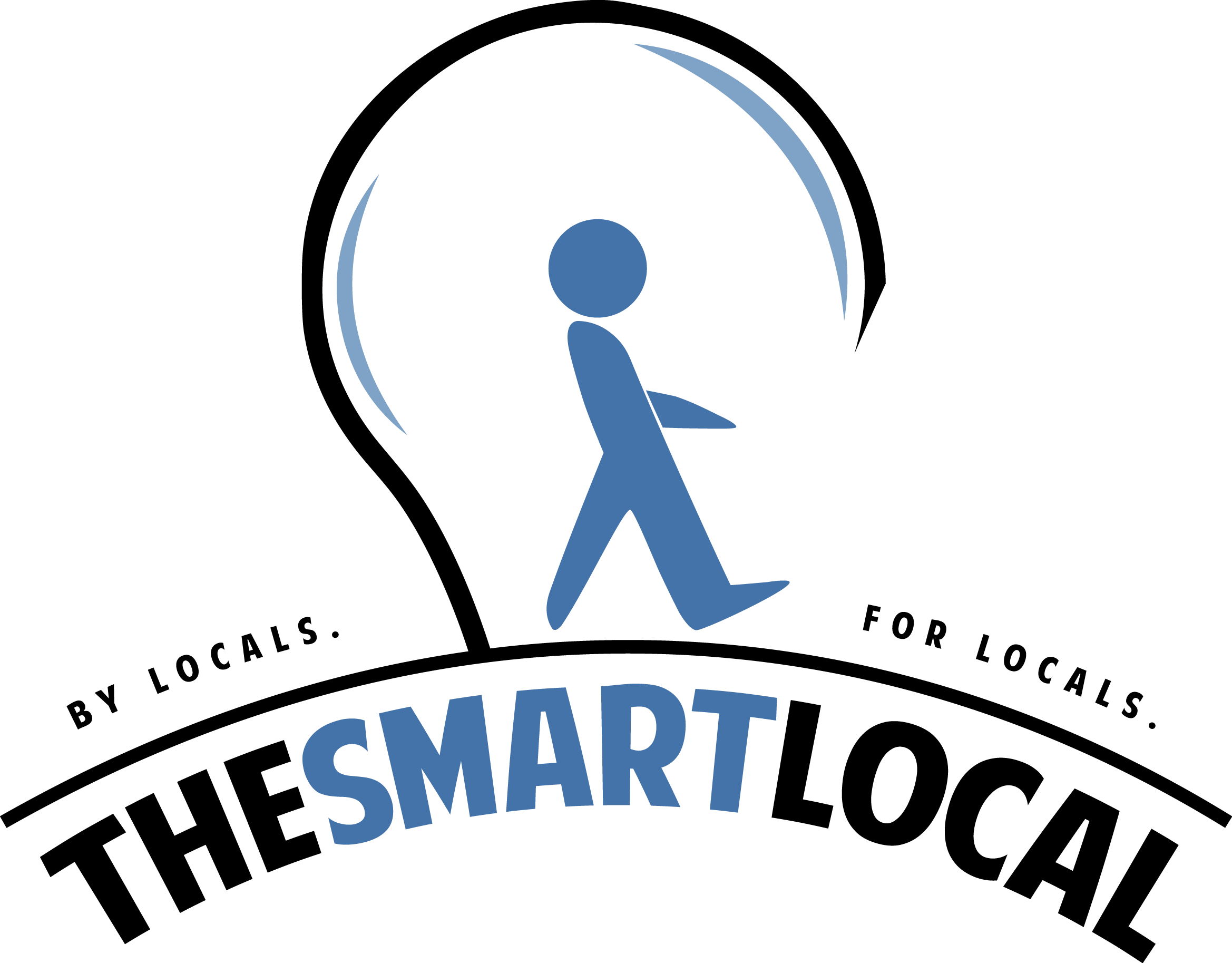 Drop us your email so you won't miss the latest news.