Common Chinese New Year traditions
---
Come Chinese New Year, houses and people alike are decked in majestic shades of red, exchanging angbaos and feasting on delicious festive treats together. To the average Singaporean, this is perhaps the quintessential CNY image they'd have in mind.
Take a look into these celebrations, however, and you'll realise the deeper layer of traditions and legends underneath every action – not just because our ah ma told us so. Here are 10 meanings behind common traditions during CNY like giving angbao and tossing yusheng.
---
1. Avoid washing your hair and clothes
---
We know the drill – no household chores on CNY. No sweeping, cleaning, or washing stuff because that just means we're getting rid of our good luck.
People also avoid washing their hair and clothes on the first and second day. This tradition follows a myth in the olden days, where it says that doing so would be offensive and bring bad luck to the family.
Additionally, hair in Chinese is pronounced the same way as fa in facai, which means 'to get rich'. Washing your hair is akin to washing away your fortune for the new year.
---
2. Staying up late on CNY eve
---
Some of us stay up late during CNY Eve, and when asked, the common answer is that the longer you stay up, the longer your parents will live. 
But it's actually an act that stems from Chinese lore. As the story goes, villagers back then would stay up late to keep a watch for the monster Nian during CNY Eve, and to keep themselves occupied, they'd eat and drink through the night. From then on, this act was dubbed shousui, which means to "keep vigil".
Other stories also point out how girls in ancient times were never allowed to head out by themselves. The only exception to this was the first full moon of the year during the lantern festival, where they'd finally be able to stay out and play games to their heart's content. 

At least you now have an excuse to go partying at happening clubs like Marquee
Image credit: Marina Bay Sands
These days, the kids stay up out of filial piety, and the older peeps do it to cherish the time. Thankfully you can easily upkeep this tradition with a slew of late-night eateries and clubs in Singapore. After all, when it's for your parents' good health, it's all done in the name of love. 
---
3. Giving angbao
---

Image credit: @thesmartlocalsg
Angbaos are a Chinese tradition that we've known since forever. They're given out as gifts to the young and unmarried, so seeing kids with gleeful smiles and outstretched arms are sights that we're all familiar with.
It's been such a long-standing practice that we don't even question why we do it anymore. But dig a little deeper and you'll find that this custom stems from the legend of the Eight Immortals. In a couple's bid to save their newborn son from the evil demon Sui, they turned themselves into coins and hid under the baby's pillow amidst sheets of red paper.
And it worked! Upon the demon's arrival, the coins gave off a powerful beam of light that frightened it off. Since then, it became common to give children coins wrapped in red paper to protect them from Sui, and it eventually became a way to bless them with well wishes and good fortune.
---
4. Wearing red underwear
---

Image credit: Carousell
Donning bright red apparel is almost instinctual for CNY, but some folks take it a step further by ensuring that their undies are also red.
Sure, it's not so common in Singapore – if we do hear someone admit it, it's usually just a means to bring yourself luck. But traditionally, it's a way to protect yourself against benming nian – the year of the Chinese zodiac animal you were born in. 
Contrary to what you might think, your zodiac year does not bring you good luck. Stories from the olden days say that a person's fortune fluctuates during this year, and if you're not careful, it can spiral into a time of bad luck instead.
So if you're born in the year of the Rabbit, it might be time to stock up on red undies so your luck won't run out this year. 
---
5. Having reunion dinners
---
Reunion dinners are perhaps the most important meal of the year. It's dubbed tuanyuan which translates as "gathering around the family hearth" and in traditional times, family members would drop everything to travel back home for an annual meal together. It's a symbolic way to ensure that the family remains strong in the face of the new year.

People from the olden days would usually place a fire stove under the table during their reunion dinners, but today hotpot meals have taken over this tradition.
Image credit: @imperialtreasuresg
Even the dishes served contain some form of symbolism. Some of the typical dishes that are featured include:
Fish (

yu

in Chinese, which sounds like 'surplus'): to bring in prosperity.

Sweet rice balls

(

tangyuan

,

which sounds like 'reunion'

): to promote family cohesion.

Glutinous rice cake (

nian

gao

,

which sounds like 'year high'): symbolises a new year with higher income or job positions.
Traditionally, these dinners are eaten in the family home, but these days, it's common for families to dine out at fancy restaurants.
---
6. Doing lo hei
---

Image credit: @thesmartlocalsg
Other than enjoying a meal with our family members, our reunion dinners also must die die include yusheng – or lo hei, as it's more commonly known as. It's the time where we toss the mixed ingredients as high as we can to gain better fortune in the new year.
You would think this practice's done all over China but surprisingly it only happens in Singapore, Malaysia, and Indonesia. It started out as a tradition among fishermen in Guangzhou, where they'd enjoy thin slices of raw fish to celebrate Ren Ri, the 7th day of CNY which traditionally signified the day humans were created.
Eventually, this tradition crossed over to Malaya and eventually Singapore through the migration of Cantonese and Teochew migrants. Eventually, the humble meal soon evolved into a huge, colourful salad to be enjoyed by the whole family.
---
7. Exchanging oranges
---

Image credit: Pexels
We're all familiar with the act of exchanging oranges, but some things that we're not so aware of is the reason why we do so. Other than the fact that they're symbols of luck and wealth, they're also known as song gam in Cantonese, which means "giving gold".  
Doing so is an act of exchanging and prosperity with one another, which goes all the way back to ancient practices. And it's always 2 oranges to double the prosperity exchanged which is termed shuang xi in Chinese, the most common symbol for good luck. 
---
8. Wearing brand new clothes
---
CNY's the time we'd see friends and relatives rushing out to stock up on new clothes. After all, everyone wants to look sharp at our respective reunion dinners and lowkey show off to our relatives as well. 
In doing so, there are loads of things to consider. For instance, the clothes would typically have to be in red or bright colours. No blacks or whites are allowed, since those colours are usually associated with funerals and death.
But more than that, it's a time for new beginnings as well. Back in the day, poorer villagers usually couldn't afford new clothes on normal days, so they'd save up and purchase them only for the new year. It's different now for sure, but we still hold to this practice to usher in the new year.
---
9. Pay your debt before CNY
---
In the days leading up to CNY, it's custom to clear off all your debts before the new year arrives. There are two main reasons for this: It allows you to enjoy the holiday without worry; and you may be "cursed" if you don't pay them off in time. Legends say you'll forever be in debt if you bring in outstanding repayments into the new year. 
But in the event you're the one who's owed money, you shouldn't demand for your repayments, either.That's because CNY is meant to be a time of peace, understanding, and love. Demanding repayment from the person would not only disrupt this, but will bring bad luck to both yourself and the other person.
---
10. Do not break ceramics or glass
---

Image credit: @lookingfor_tokyo
We try our best to avoid breaking things in general, but extra precautions need to be taken during CNY. That's because it's a taboo that's believed to bring misfortune and money loss to the person who broke the item – something you won't want when you're just stepping into the new year.
Thankfully, there are ways to rectify the situation if it (touch wood) happens to you. Just wrap the broken item with a piece of red paper or cloth and murmur auspicious phrases such as "sui sui ping an". As sui can refer to both "year" and "broken", it's a way to expel the bad luck and have you remain safe and sound.
---
Create new traditions for Chinese New Year
---
While you're preparing to gear up for the festivities, create new traditions for future generations by breaking away from the norm. Do away with old wives' tales and celebrate CNY the way you want to, by getting a head start at Marina Bay Sands. There's a variety of dining spots, shops and entertainment options for you to spend the new year here with a bang. 
For those wondering how to utilise your well-deserved public holiday, you'll be glad to know that The Shoppes at Marina Bay Sands will be open throughout CNY festive days. It'll be a breeze to entertain your family and do last-minute shopping for outfits and gifts.

Image credit: Mott 32
You'll also have an excuse to not slave away in the kitchen to prepare a feast. Organise a stylish reunion dinner at one of the many F&B outlets, including contemporary Chinese restaurant Mott 32, and Imperial Treasure Fine Chinese Cuisine to indulge in fine oriental dishes.
If you dare to be different, there are Western choices with CNY-inspired menus like Bread Street Kitchen Singapore by celebrity chef Gordon Ramsay which includes an oriental-style whole roasted Red Snapper and pork knuckle. db Bistro & Oyster Bar also features delectables like Black Pepper Lobster and Foie Gras Fried Rice for their auspicious menu.

Play around with interactive installations at ArtScience Museum's Future World 
While you're planning how to spend time with the fam, don't fall back into lounging at home in front of the TV. Enjoy a day out by popping by ArtScience Museum for futuristic displays at Future World. 
Apart from that, don't miss the free Spectra – A Light And Water Show that happens daily from 8pm onwards along the promenade. While you're at it, forget playing with teeny sparklers in your neighbourhood – head up to Sands SkyPark Observation Deck for grand fireworks from River Hongbao 2020 that you can see from the 57th floor of the hotel.

Image credit: Marina Bay Sands
Since it's a long weekend, kickstart a new tradition of letting loose with family and friends at the slew of nightlife options here. Take your pick between the swanky Marquee nightclub or the sultry AVENUE Singapore lounge – either way, you'll have a night of good drinks, great company, and the best time.

Image credit: Marina Bay Sands
For this year's Chinese New Year, welcome new memories and traditions with a celebration that's different from the norm. At Marina Bay Sands, you surely won't run out of things to do.
---
This post was brought to you by Marina Bay Sands.
This article was originally published on 9th January 2020, and the events mentioned are over. Last updated by Dewi Nurjuwita on 20th Jan 2022.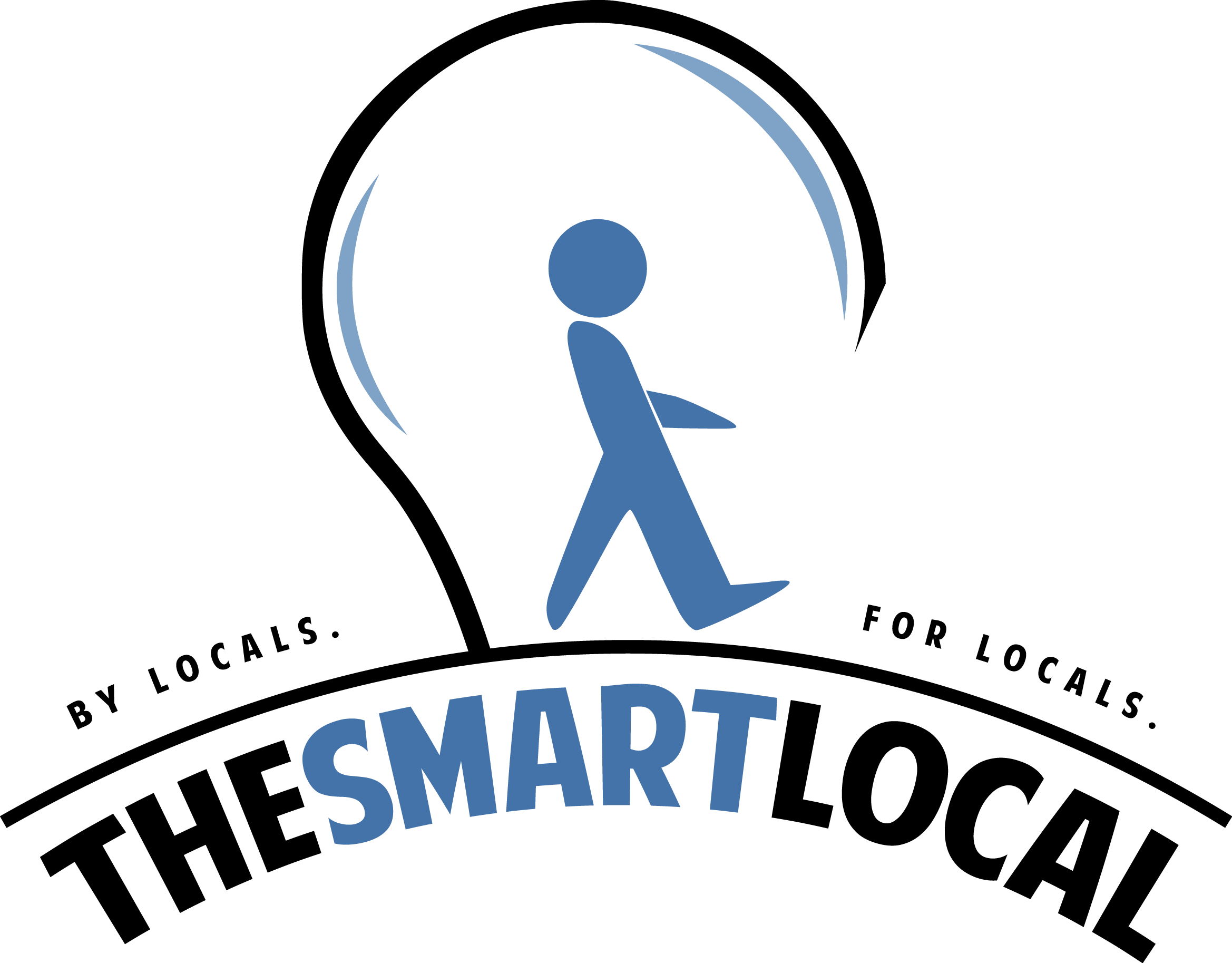 Drop us your email so you won't miss the latest news.