Private rooms in Singapore for hangout sessions
---
Let's face it – having a bachelor pad in your early 20s isn't something a majority of us have the luxury of affording. This means having friends or bae over isn't a very private affair, especially when you have very nosy family members. 
Be it for a stress-free hangout with the besties, a modest-sized private party, or a romantic rendezvous with a significant other, here are 9 private rooms in Singapore.
---
1. BumOutSpace – Singapore's first indoor glamping & movie room
---

Image credit: @bumoutspace via Instagram
Camping outdoors has always been a novel pastime but for those who would rather not rough it out in the wilderness, renting a room at BumOutSpace is a great alternative. The rooms come with a sofa to chillax on and a teepee hut for some glamping vibes. They'll even provide you with a projector to watch movies in or to set up some aesthetic backgrounds for OOTD pics.

Image credit: @theafiyah_ via Instagram
Those who want to plan a special birthday or anniversary surprise don't have to worry about the decor – they've got you covered too. Select from their list of themes when making your booking; some favourites include the Harry Potter and Dirty Bridal Shower packages. Everything will be set up for you, including a custom message board to add that personal touch.
Rates: From $80
Address: 78A Syed Alwi Road, #03-01, Singapore 207657
Opening hours: 24 hours, Daily
Contact: 6983 8482 | BumOutSpace website
---
2. Cozy Place – Romantic Netflix & dinner packages
---

Image credit: CozyPlace via Google Maps
Going on a movie date is great and all but it's tough to snuggle up or whisper sweet nothings without hearing a disgruntled "tsk" or being glared at by bitter single people (me). Well, that won't happen at Cozy Place where couples and groups of friends can hang and watch movies. And there are no CCTV cameras – do what you want with that information.

Image credit: CozyPlace @ Jalan Besar via Google Maps
Pick the most convenient one out of their 3 outlets, dabao some snacks, and get comfortable in a home away from home. They also offer some romantic dinner packages to celebrate special occasions complete with a table, decorations, and mood lighting. The only thing you've got to do is bring the food and you've got the Gold Class experience of dining at the movies.
Rates: From $39
Full list of Cozy Place outlets.
---
3. 4play – Gaming consoles & unlimited snacks
---

Image credit: 4play
If you're looking to have a larger get-together with games and snacks, 4play has got you covered. Their lounge area has a variety of Japanese and Korean snacks for purchase. This Japanese-themed area is a chill place to wait for your room if you're early, but do keep the volume down so others aren't disturbed.

Image credit: 4Play
They have 3 room sizes to choose from, the Compact, Deluxe, and VIP which come in various themes like minimalist, wooden, and space. 
The Deluxe and VIP rooms, which fit up to 4 and 6 pax respectively, have board games like Scrabble, The Sea Battle, Snakes and Ladders, as well as card games like UNO Emoji. There are PlayStation gaming consoles available too.
Psst, their rooms for the month of June are entirely free as part of their opening promotion so book fast before they're snapped up.
Rates: TBC
Address: 568a Serangoon Road, Singapore 218183
Opening hours: 11am-11pm, Daily
Contact: 8887 9466 | 4play website
---
4. Lodge & Co – Mystical fantasy-themed attic for parties
---

Image credit: GetSpaces
Attics have always had a mysterious aspect to them – like the closet in Narnia that's been tucked away waiting to be discovered. Now it's time for you to experience the feeling of discovering something magical for yourself at the Alchemist Attic by Lodge & Co.

Image credit: GetSpaces
Not a common sight in Singapore, the brick walls will make you feel like you've just walked into Hogwarts from the world of Harry Potter. They even have board games provided like their special wizard chess set if Netflix gets boring. This venue fits up to 30 people but makes for a great "daycation" spot too for small groups to let loose.
The place is a little hard to find with no signages but all you have to do is make your way to the 3rd storey of the building on 3 Norris Road in Serangoon and get in with a PIN which will be provided upon booking confirmation.
Rates: From $64 for 3 hours
Address: 3 Norris Road, Singapore 208248
Opening hours: 11am-12am, Daily
Contact: Lodge & Co website
---
5. Mancaves – Has a mini kitchen, living room & outdoor BBQ pit
---

HomeTeamNS Bedok Reservoir Mancave.
This is the closest you'll get to experiencing what it's like to be a homeowner before you land a BTO. At Mancaves by HomeTeamNS, you'll get to rent a living room space that comes fully equipped with a mini kitchen, smart TV with consoles, a karaoke system, and an outdoor BBQ pit. 
Choose from their 2 locations at Khatib and Bedok Reservoir – the HomeTeamNS Bedok Reservoir comes with a great view too. 

HomeTeamNS Bedok Reservoir Mancave.
There are 2 of these mancaves available for booking at Bedok Reservoir – one with a foosball table and the other with a pool table. Both have a sophisticated electronic dartboard.
Khatib outlet
Price: HomeTeamNS Members from $201.87 | Affiliates from $302.80 | Non-members from $403.74
Address: 2 Yishun Walk, Level 5, Singapore 767944
Opening hours: 10am-2pm & 6pm-10pm, Daily
Bedok Reservoir outlet
Price: HomeTeamNS Members from $322.99 | Affiliates from $423.93 | Non-members from $474.39
Address: 900 Bedok North Road, Level 5, Rooftop, Singapore 479994
Opening hours: 10am-2pm & 6pm-10pm, Daily
Contact: HomeTeamNS website
---
6. The Common Good – Open 24hrs for late-night gatherings
---

Image credit: The Common Good
Late-night gaming sessions or football watch parties can get rowdy, but it's not as fun if you're constantly being told to keep it down. Luckily, the Play Room and the Lower Ground Room at The Common Good are open 24/7 for both small groups and large gatherings of up to 40 people.

Image credit: @thecommongood.sg via Instagram
Couples or a couple of besties can opt for the smaller room meant for 2 pax while slightly larger groups of up to 10 pax can opt for the bigger one. They both come with free board games, PlayStations, and karaoke systems for a long night of entertainment.
The Lower Ground has all the facilities you need for parties or mini-events like a small kitchen, private toilet and shower, projector with a large screen, as well as space for up to 40 guests.
Price: Play Room (2 pax) from $70 | Play Room @ Level 3 from $140 | Lower Ground from $100
Address: 169 Joo Chiat Road, #03-01, Singapore 427729
Opening hours: 24 hours, Daily
Contact: 9618 1903 | The Common Good website
---
7. Hideout Place – Themed rooms with free-flow snacks & drinks
---

ASHURA, based off the anime Demon Slayer.
Image credit: Hideout Place
The themed rooms at Hideout Place make great backdrops for photos and a cosy environment for private movie-watching. Take some pics for the mems and get comfy in the bedroom slippers that are provided – they'll make you feel right at home.

ARES, inspired by Greek mythology.
Image credit: Hideout Place
Apart from the projector to watch shows and movies, the rooms also come with multiple charging ports, free board games, and best of all – free snacks and drinks. You might still want to bring in some fast food or snacks of your own just in case it's not enough.

Price: From $10.90
Address: 11 New Bridge Road, Singapore 059383
Opening hours: 11am-11pm, Daily
Contact: 8770 9733 | Hideout Place website
---
8. ME Cafe & Games – Mahjong rooms with automatic tables
---

These automatic tables will shuffle mahjong tiles and deal them for you.
Image credit: @me_cafe_games via Instagram
Another one for the night owls – ME Cafe is open 24 hours a day, although staffed hours end at 10.30pm. But that doesn't mean the fun ends there – their private gaming rooms and Mahjong rooms are still available past staffed hours for an extra price of $12. However, overnight sessions have to start at 11pm so that the staff are able to set up the rooms for you.

Image credit: ME Cafe & Games

If you're planning to stay for a while, get the $3 drink top-up that'll get you unlimited refills on your usual canned drinks and even their homemade drinks. You can bring in your own snacks to fuel your long Mahjong or gaming sessions but remember to clean up or face a $5/pax cleaning fee. 
Price: Mon-Thu $6/hour | Fri-Sun $8/hour
Address: 77B Tanjong Pagar Road, Level 3, Singapore 088498
Opening hours: Mon-Thu 12pm-11pm | Fri-Sun 12pm-12am
Contact: 8127 6870 | ME Cafe website
---
Bonus: Sundowner – Get an entire rooftop for gatherings & parties
---

Image credit: @thesundownersg via Instagram
This isn't exactly a room per se but you can get a private rooftop space all to yourself at the Sundowner. This large open area comes complete with a tent to hide from the rain as well as a projector with a large screen to enjoy some movies. Those in the mood for drinks, get this – you'll have your own personal bartender to make 3 cocktails per pax.
There's also a BBQ pit if you're down to do some grilling. Or order in some food from the nearby restaurants – just check out the list of good eats on the Sundowner's website if you want to plan ahead.
Price: From $350
Address: 705A East Coast Road, Singapore 459062
Opening hours: 9.30am-9pm, Daily
Contact: Sundowner website
---
Bonus: 82 soho – Authentic Korean karaoke experience
---

Image adapted from: @kommune_82soho via Instagram
82 soho's Kommune room has various forms of entertainment like a board games lounge and PC lounge which are shared spaces. However, they do offer private karaoke rooms that have some unique systems. The karaoke systems they use are from TJ Media, a popular Korean karaoke system provider so you know you're getting the real deal here.
Just a heads up – the songs on the systems are all covers by TJ Media's in-house band so they may sound slightly different from the originals. Plus, there are no accompanying vocals on the tracks so be prepared to only hear your beautiful voice and the music. Those who want to play board games in private can also opt for these karaoke rooms – you just need to pay a little extra.
Price: Karaoke only from $16 | Karaoke + board games from $34
Address: 277 Orchard Road, #03-17 & 18, Orchard Gateway, Singapore 238858
Opening hours: Sun-Thu11.30am-11.30pm | Fri-Sat 11.30am-1am
Contact: 8112 0480 | 82 soho website
---
Private rooms in Singapore
---
Having parties or even just hanging out at home with friends can be stressful with the many watchful eyes or grumpy neighbours with a tendency of calling the cops. For those without their own place yet, these private rooms are great venues for comfy dates, loud gaming sessions, or just a change of environment for some relaxation time.
For other fun places and activities, check out:
---
Cover image adapted from: @bumoutspace, @me_cafe_games via Instagram & Hideout Place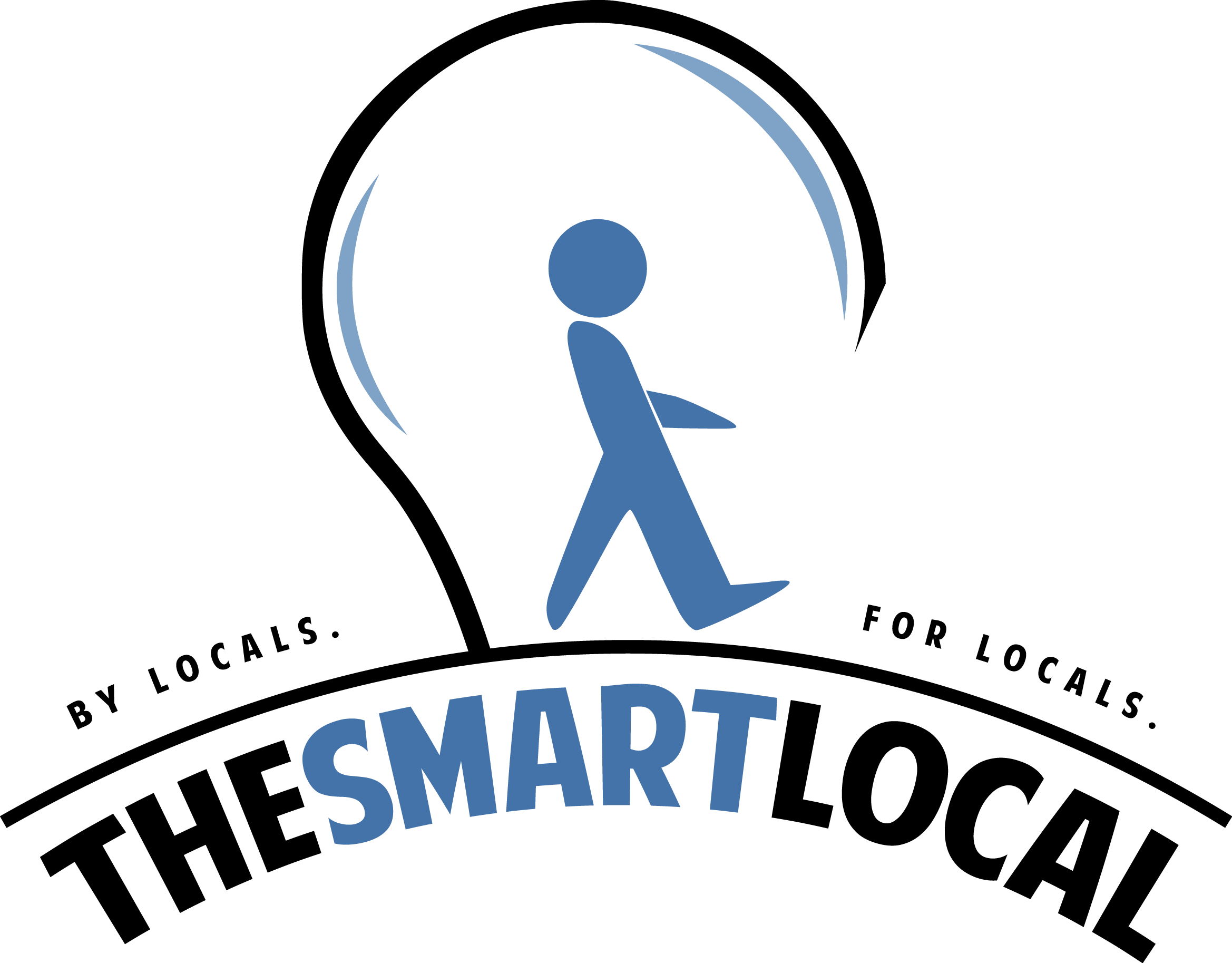 Drop us your email so you won't miss the latest news.