HomeTeamNS Bedok Reservoir
---
Sports enthusiasts may be familiar with Bedok Reservoir for its Forest Adventure obstacle course and zipline as well as its kayak rental services. The nature park has recently added a spanking new clubhouse that NSmen and Easties, in general, will be proud to show off.
Boasting state-of-the-art facilities, HomeTeamNS Bedok Reservoir sits on the banks of the reservoir and is open to the public, with our army boys enjoying special member rates.
Here's a first look at what you can expect to do and see at the clubhouse.
---
Fun activities such as a waterslide & gamified obstacle course
---
You don't have to go all the way to Sentosa's Adventure Cove Waterpark to have a splashing fun time, nor do you have to roast in the sun or worry about rain at Aqua Adventure. Situated within the clubhouse, this indoor waterpark features the longest indoor waterslide where you spiral your way down 114m.
Created by the same folks behind Adventure HQ, there's also an aquatic rope course to cater to those looking for a challenge. And if you're afraid of heights, grab a float or borrow a pack of waterproof UNO cards and just chill in the pool.
If you'd prefer to stay nice and dry, head to the climbing walls and show off your core muscles as you make your way up their uniquely designed walls – one of them resembles a clock tower. 
There are also 2 routes next to each other with buzzers at the top where you can compete with your buddy to see who climbed up the fastest. Timings are recorded to the T so there's no dispute there.
Aqua Adventure has yet to officially open to the public so keep a look out for announcements on their socials.
Contact: Aqua Adventure Facebook 

Image credit: HomeTeamNS
Yes, we've got plenty of indoor playgrounds in Singapore, but Action Motion stands out for its added digital experience. Basically, they've turned an indoor playground from being basic to a score-tabulating gamified system. 
The space features a multi-level obstacle course, net maze, and numerous ball pits. 

Tap your RFID wrist tag before and after each challenge to record your score and timing.
As you go through the various challenges with different difficulty levels, your timings get recorded and displayed on a leaderboard – perfect for group hangouts spiced up with a little competition or a fun corporate team activity.
Lovers of climbing gyms, up your game with Action Motion's bouldering version 2.0. Not only do you have to climb these AR walls, but you have to follow the pattern prescribed by the game, so no suka suka placing your feet wherever you want to.
Each slot lasts 2.5 hours allowing plenty of time to try each and every station. The minimum height for young ones is 125cm and those below 12 years old have to be accompanied by an adult.
Admission: From $35
Opening hours: Tue-Fri 12pm-8.30pm | Sat-Sun 10am-9.30pm (Closed on Mondays)
Contact: Action Motion website 
---
Booking facilities for your next gathering or event
---

Image credit: HomeTeamNS
Keeping NSmen in mind, HomeTeamNS Bedok Reservoir has specially created 2 ManCaves where the guys can hang out with their friends and family. Situated on the rooftop, the outdoor area has a private BBQ pit that overlooks the reservoir, while the indoor area is furnished with a kitchen for extra cooking if needed.
It's also equipped with a karaoke system, pool table, dart board, foosball table, and gaming console. There's no way you can get bored up here. KIV the ManCave when planning your party or retreat.
Rates: From $420 for a 4-hour slot
Opening hours: 10am-2pm & 6pm-10pm, Daily
Contact: ManCaves website 

Image credit: HomeTeamNS 
Anticipated to be one of the most popular facilities when it opens, East Villa is an atas chalet with 10 villas perched on the hill slopes facing the scenic view of the reservoir. Each villa stands at 2 storeys comprising 3 bedrooms and roof balconies with sheltered BBQ patios making it the perfect weekend staycay or spot to celebrate special occasions.
Contact: East Villa website 
Amongst its many facilities, the clubhouse also has a ballroom with a capacity of 40 tables that can be booked for weddings and corporate events; a thinking room that acts as a workspace for hot desking or meetings; and a member's lounge for quiet time to read or watch Netflix with earphones plugged in.
---
Sports facilities including an infinity pool & CrossFit gym
---
Now an infinity pool with panoramic views of the reservoir is somewhere we'd like to be at all day. Here's where you get your money shot for the 'Gram.
The 50m pool has 6 lanes and lots of sheltered deck chairs to lounge about.
Given how our NSmen have to keep up their fitness level, of course, there's a gym at the clubhouse. Specialising in CrossFit workouts, Fitness Workz Garage offers equipment for high-intensity gymming and programmes such as spin classes. What's more, you'll also get access to the steam room and pool.
Admission: From $8.60/pax for walk-ins | From $445 for 12-month memberships
Opening hours: Mon-Fri 7am-5.15pm | Sat-Sun 7am-1.45pm
Contact: Fitness Workz Garage website
---
Plenty of dining options including dim sum & hotpot
---
Whether you're spending an entire day at HomeTeamNS Bedok Reservoir or live within the area, you've got a couple of choices when it comes to feeding the belly – both halal and non-halal. Those enjoying a BBQ or villa stay can stock up on snacks and fast food from 7-Eleven and Burger King.
There's Fun Toast and Sum Dim Sum for a local breakfast, Xiao Mu Deng for hotpot, and Sri Bistari which is famous for its ayam penyet. If you're in the mood for some drinks and live music, then head down to George's.
---
Artistic mural walls & vehicle display to commemorate the NSmen
---

This wall showcases the transformation of uniforms of the serving men over the years.
Celebrating our Home Team, there are several mural feature walls around the clubhouse commemorating their contributions to our country. Looking at them is sure to evoke pride for our defence force.
There's also a vehicle wall in the foyer displaying the miniature vehicles of the Singapore Police Force and Singapore Civil Defence Force. This is any car enthusiast or collector's dream.
---
Hang out at HomeTeamNS Bedok Reservoir
---
The ManCave.
While HomeTeamNS Bedok Reservoir was built for NSmen, it serves the community at large as a place to host cohesion activities and bond with family and friends. There are so many fun activities one can indulge in to create new memories with loved ones or simply have a fun time.
Easily make your bookings for the facilities online or through the HomeTeamNS mobile app (App Store | Google Play). Home Team members get to enjoy discounted member rates too.
Did we mention that there are no fences around the clubhouse and anyone walking around the reservoir track can just walk in? How welcoming.
Address: 900 Bedok North Road, Singapore 479994
Opening hours: Mon-Thu 10am-8pm | Fri-Sun 9am-9pm
Contact: +65 6708 6699 | HomeTeamNS Bedok Reservoir Facebook 
More army-related content:
---
Photography by Afiqah Amir.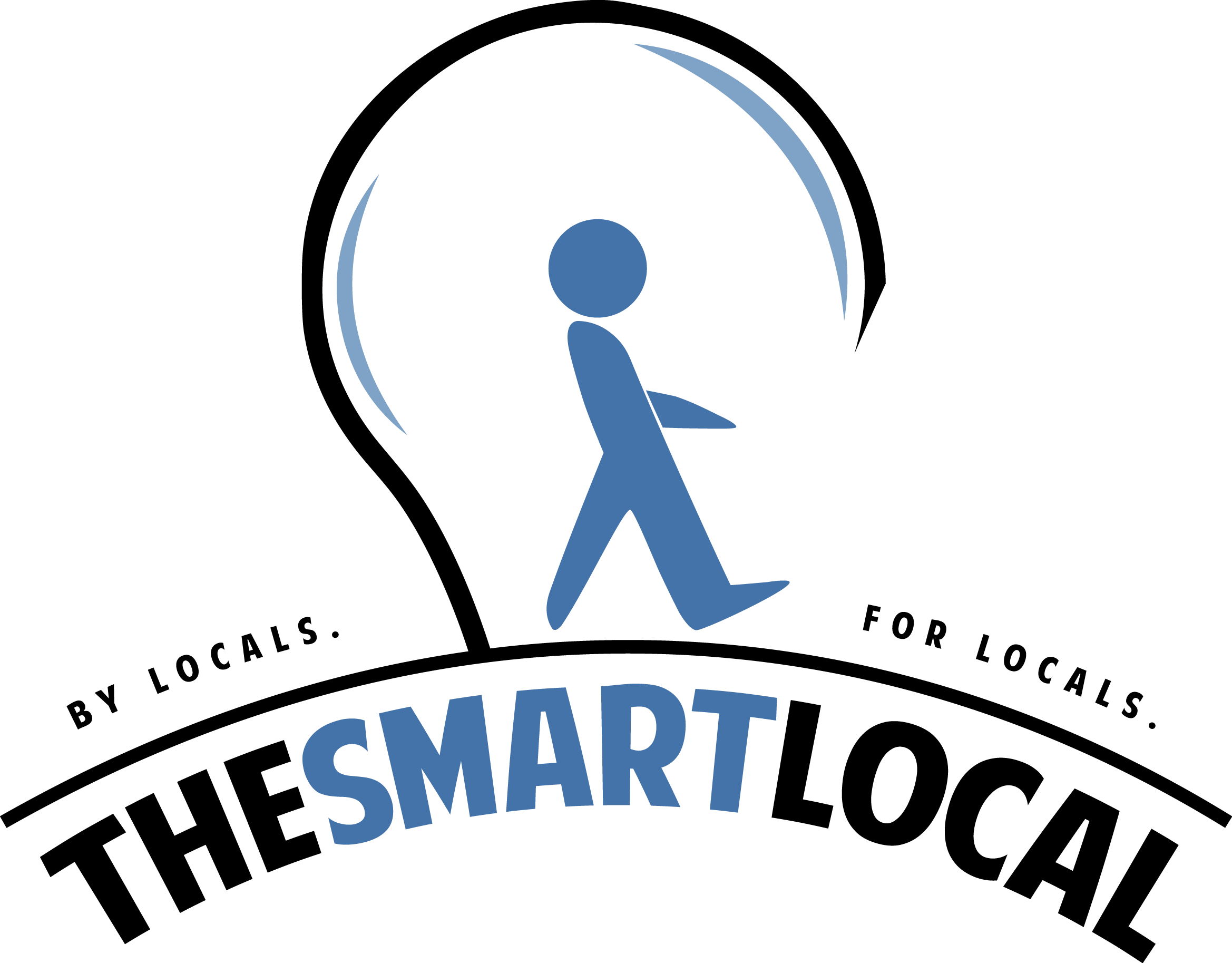 Drop us your email so you won't miss the latest news.