Light To Night 2023: Here & Now 
---
If there's one love Singaporeans share in common, it's stunning photo-worthy installations. And boy, aren't we excited now that one of the biggest outdoor night festivals is returning to our shores and FYP pages. Light To Night 2023 is making its way back to the Civic District from 6th-26th January 2023, with the theme "Here and Now."  
This year, National Gallery Singapore has collaborated with multimedia artists from all over the world, such as Thailand, Indonesia, and Germany. Beyond gorgeous visuals, it's also time to bump up your art knowledge. Trust us when we say there is a lot to see, so we've broken down these installations you shouldn't miss: 
---
– National Gallery Singapore – 
---
Aerial sculptures with changing colour gradients

---
If there's one pro tip we can impart to you, start your Light To Night journey from the Gallery's Padang Atrium. Floating above visitors are vast aerial sculptures by artist Dawn Ng, with colour gradients that change as you walk around the artwork. It's kinda trippy tbh, and is meant to signal the passing of time from dawn to dusk. 
Location: National Gallery Singapore, Supreme Court Wing, Level 1, Padang Atrium
Date: 6th January – 26th March 2023
Time: Fri-Sun 10am-11pm | Mon-Thu 10am-7pm
---
Magical projections on the Rotunda Library & Archives dome
---
Hidden in Rotunda Library & Archives is a sight to behold. Think: A scene right out of Harry Potter, with botanicals blooming and dancing in slow motion overhead. The artwork is called Botanica, and was dreamt up by Davy and Kristin McGuire from UK-based Studio McGuire. 
The macroscopic flower time lapses are inspired by real plants that often make an appearance in Southeast Asian art such as the red spider lily and the purple orchid. 
Before you leave, check out the 3 animated coffee table books displayed – featuring poetry from artists like Latiff Mohidin, a renowned Malaysian modernist painter and poet. 
Location: Supreme Court Wing, Level 3, Rotunda Library & Archive
Date: 6th-26th January
Time: Mon-Thu 5.30pm-7pm | Fri-Sun 5.30pm-11pm 
---
3 multimedia artworks on National Gallery Singapore's facade 
---
If we had to pinpoint one iconic Light To Night installation, the light projections on the facade of National Gallery Singapore would be it. As part of Art Skins on Monuments this year, the classy af building will be lit up with 3 different multimedia artworks from Singapore, Thailand, and Indonesia.

Our favourite is the Residual Memory of the Walls by Budi Agung Kuswara x Studio Batu. Featuring massive cyanotype print alongside archival images inspired by the cultural influences of the Indonesian archipelago, the work alludes to a time when Singapore was a port city. 
Through the work, we also learnt that an atas hotel once stood at the location of the National Gallery, way before the former Supreme Court was built. 
Of course, did you even go to Light To Night if you don't have a pic on the rainbow staircase outside the National Gallery? We don't think so. 
Location: National Gallery Singapore
Date: 6th-26th Jan 2023
Time: 7.30pm-12am 
---
A self-guided accessible multi-disciplinary installation
---

Glimpse features Natsume, Ramesh Meyyappan, Tung Ka Wai, Wheelsmith, Kulbir Singh, Alvin Thoo, Max Tan, Liu Yong Huay, and Felix Lam.

"If you don't see us, you don't think about us," says the black text plastered across the ceiling at the National Gallery Singapore Auditorium Foyer. It's part of a self-guided installation – Glimpse by Access Path Productions and RJ Thomson – co-created with 4 performers from the deaf and disabled community.
The work aims to showcase the beauty in the margins, where these artists embrace their passions and interests and integrate them into everyday life. There are also live performances happening at 7.30pm and 8.30pm on Fridays and Saturdays – and they're free to the public. 
---
– Padang – 
---
Ephemeral – Iridescent bubbles for your IG backdrop 
---
This year, there are 2 large-scale installations at the Padang – but the one that we think will grace everyone's feeds is Ephemeral by Atelier Sisu. The colossal installation features iridescent bubbles coexisting with the Singapore skyline, a reminder of the transient nature of life.

Life may be transient, but you can immortalise this piece of art by taking a picture against the polychromatic light projections in the background. 
---
– Victoria Theatre & Concert Hall –
---
PULSE by Felix Frank
---
Another historic building, the Victoria Theatre & Concert Hall, has also been jazzed up with mesmerising moving images. PULSE by Felix Frank features black and white graphical elements with a soundtrack pitched at 432Hz, which is said to be the sound frequency that resonates with the universe. So take a seat with your loved ones and find your zen.

Location: Victoria Theatre & Concert Hall
Date: 6th-26th January 2023
Time: 7.30pm-12am 
---
Performances by Singapore Symphony Orchestra 
---

Inside, the Victoria Concert Hall is the place to be if you appreciate the fine arts and orchestra. Head to the atrium for NPVC Talents & Friends, where you can bop to a musical marathon featuring recent participants from the National Piano & Violin Competition; or Stars on Symphony, a classical musical showcase by Symphony 924FM. 

Image credit: Singapore Symphony Orchestra 
The Singapore Symphony Orchestra will also entertain you with Stroboscope – Light Beats, a concert featuring tunes by young musical talents. Entry for all performances is free, but you'll have to register on SSO's website for Stroboscope to chope your seats.  
Stroboscope – Light Beats by SNYO Percussion Ensemble
Location: Victoria Concert Hall
Date: 14th January 2023
Time: 7pm-7.30pm, 9pm-9.30pm
Atrium Playoff – NPVC Talents & Friends
Location: Victoria Concert Hall Atrium
Date: 8th & 15th January 2023
Time: Various timings 
Atrium Playoff – Stars on Symphony
Location: Victoria Concert Hall Atrium
Date: 14th January 2023
Time: 6pm-7pm 
---
Open-air festival village outside Victoria Theatre & Concert Hall 
---
Image credit: Light To Night Festival 
If you're feeling hungry, head over to the Art X Social Festival Village for a myriad of food options, alongside arts and craft, workshops, and live performances. Taking over the Empress Lawn outside Victoria Theatre & Concert Hall and along St Andrew's Road, the open-air festival village is back even bigger than before, now that Covid-19 restrictions are lifted for the first time in 3 years. 
DBS PayLah! and PayNow are accepted by most vendors, so you don't have to worry about bringing cash. 
Location: Empress Lawn & St Andrew's Road
Dates: 6th, 7th, 13th, 14th January 2023
Time: 6pm-12am 
---
– Asian Civilisations Museum Green –
---
Sights & sounds of nature in the CBD 
---

Outside the Asian Civilisations Museum is a multi-sensorial art installation that brings the serenity of mother nature right to the middle of the CBD.
The artwork, called Look to the Heavens by Cake Theatrical Productions features a structure made from clay wind chimes, coiling rows of bamboo, and fragile interlocking clay pieces that represent the transient nature of life. We recommend setting aside some solo time to appreciate this installation.
Date: 6th-26th January
Time: 24 hours, Daily
---
– Funan – 
---
Psychedelic murals with AR 
---
If you're walking to the Civic District from Funan, take the Underground Pedestrian Link towards The Adelphi and you'll find vibrant murals and AR art decorating the walkway. STARDUST by Muhammad Izdi will take you on a journey surrounded by psychedelic images full of subliminal messages and riddles that'll force us to contemplate our lives. 
Hey, even if you're not much of a deep thinker, the murals damn chio one. 
Date: 6th-26th January 2023
Time: 5.30am-12.30am
---
Be mesmerised by art installations at Light To Night 
---
Whether you're heading out on an artsy date or spending time with your kakis, this year's Light To Night is definitely worth a visit. If you're an introvert whose main goal is to avoid crowds, you can also choose to go on weekdays as it's happening throughout the month of January. We can't think of a better way to start 2023. 
---
This post was done in collaboration with Light To Night Festival. However, all opinions are ours.
Photography by Brad Lee.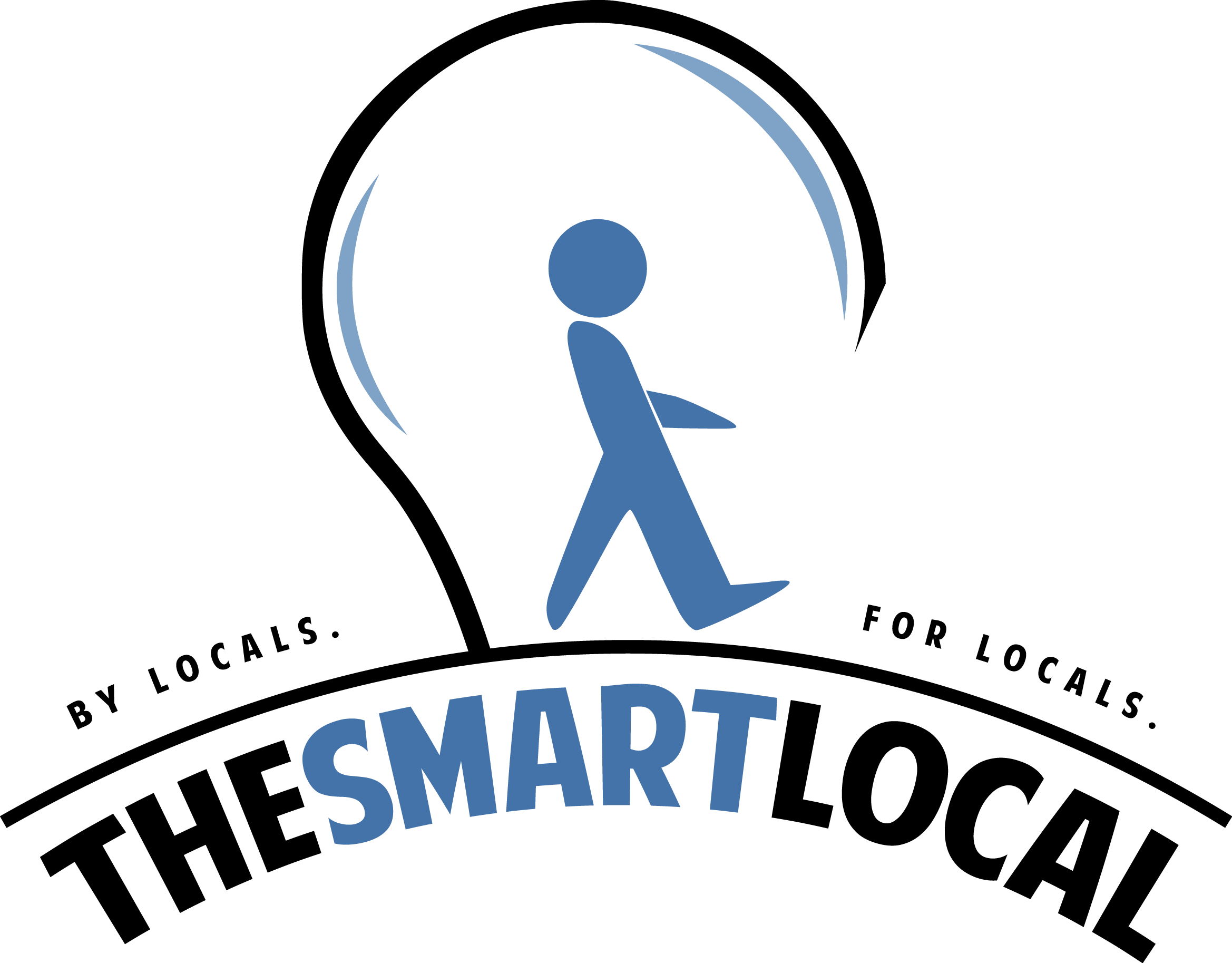 Drop us your email so you won't miss the latest news.