Best affordable spectacle shops in Singapore
---
As someone who's been bespectacled since the age of 10, I'm familiar with the struggles of finding cheap spectacle shops in Singapore. Frames can cost as much as $300, and most of the time, these don't include lenses. 
For those who're looking for budget-friendly options, check out this spectacle-lar list of shops where you can get affordable and stylish prescription glasses. You can find trendy frames from $12 as well as custom-made prescription glasses in 20 minutes. 
---
1. Otago Optical – Chic lightweight frames from $60, collect in 20 mins
---
No random hidden costs here – simply refer to the stickers on the frames for their nett prices.
Image credit: Otago Optical via Facebook
Balancing quality with affordability is Otago Optical, with a wide range of trendy styles ranging from the minimalist transparent frames to retro designs with the double bar, for as low as $60 per pair. Spectacles are made from either their lightweight TR90 plastic, the flexible Ultem material that's perfect for the clumsy wearers, or titanium metal that's both durable and light. 
Image credit: Otago Optical via Facebook
For those hoping to get your spectacles on the same day – the place offers an express service where most single-vision prescriptions are ready for pick up in just 20 minutes. So hang around, try on some other frames for the funsies, and you'll be able to collect your new eyewear in a jiffy. 
Address: 264 South Bridge Road, #03-01, Singapore 058813
Opening hours: Mon-Wed & Fri-Sat 12pm-8pm | Sun 12pm-3pm (Closed on Thursdays)
Contact: 8842 6488 | Otago Optical website
---
2. sightonomy – Relaxing interior & eye care services for all ages
---
Image credit: sightonomy
When you step into sightonomy's store, you might mistake it for a resort with its bohemian-contemporary theme. Besides eyewear, you and your entire fam can also get professional eyecare services to tackle issues like digital eye strain, kids' myopia, and vision problems plaguing those 40 and up.
Image adapted from: sightonomy
sightonomy offers sleek and trendy spectacles from as low as $75 for both the frame and lenses. Their Nimbus selection in particular uses frames made of Ultem plastic, a strong yet lightweight material which feels comfier resting on the ears and is less likely to snap. 
If you already have your prescription, you can purchase straight from their online store. Otherwise, book an appointment online to visit their store. You can get a consultation to get progressive lenses, contact lenses, and even help for myopia management in kids.
Address: 60B Smith Street, Singapore 058963
Opening hours: Mon-Thu 12pm-8pm | Sat-Sun 11am-6pm (Closed on Fridays & PH)
Contact: 8028 9690 | sightonomy website
---
3. Mimeo Optical – Korean-style glasses from $90
---
We're no strangers to gushing over our favourite K-Drama stars on the daily. If that's a style you're looking to cop for yourself, check out Mimeo Optical's range of glasses specially designed and made in Korea.
Image credit: Mimeo Optical via Facebook
Their spectacles cost as low as $90 and they currently have promotions including a 1-for-1 ultimate lens package. This nifty deal is great for those who require spectacles of varying degrees to cater to far and near-sighted needs.
Before you even head down to the shop, you can fill out a short questionnaire on their website and get an estimated price quote for your next pair of glasses based on your current prescription and choice of lenses.
Address: 6 Raffles Boulevard, #02-338 Marina Square, Singapore 039594
Opening hours: Mon-Wed, Fri 11am-5pm | Sat-Sun 11am-7pm (Closed on Thursdays)
Contact: 8100 9998 | Mimeo website
---
4. Oblique Eyewear – Trade in old frames for up to $50 off new pair
---
Gone are the days when wearing glasses was reserved for the geeks. These days, sporting frames on your face can be quite the fashion statement. 
If you've been wearing chunky black spectacles since your days in school, it's time to upgrade to cat-eye and transparent ones from Oblique Eyewear that are more in vogue. They even have customisable tinted lenses to add flair to your frames. Follow the Oblique Eyewear Instagram too for their newest designs available.
Image adapted from: Oblique Eyewear
Plus, you can do so at a discount if you already have old frames you're looking to bin. Trade them in instead, and you'll score up to $50 off your new pair of frames and lenses.
If you can't wait to get your hands on your new fashionable frames, you're in luck. Once you've placed your order, your new glasses will be ready for pick up in 15 minutes, depending on stock availability. Otherwise, if your hands are full and you're in no rush, opt for the frames to be sent to your home. Best of all, delivery is free.
Address: 181 Orchard Road, #04-03 Central Orchard, Singapore 238896
Opening hours: 12pm-9pm, Daily
Contact: 9118 2433 (WhatsApp or SMS only) | Oblique Eyewear website
---
5. four eyes – Get trial frames delivered to your home for free
---

Image credit: four eyes 
Homebodies used to getting everything delivered to their doorstep can even try on glasses from the comfort of their homes. four eyes' Try-At-Home programme is free and has 4 frames for you to sample.
Once you've picked out your new look, you can return the sample frames and make your purchase online. Your new glasses will arrive within 3 working days. Frames start from $99 but regular sales means you can snag pairs starting from $38.
Address: Block 465 Crawford Lane, #01-32, Singapore 190465
Opening hours: Mon-Sat 11am-6pm (Closed on Sundays)
Contact: 6295 4375 | four eyes website 
---
6. Firmoo Optical – 1-for-1 frames & 20% off prescription lenses
---
First-time customers of Firmoo Optical have quite a money-saving deal: 1-for-1 frames, as well as 20% off accompanying prescription lenses. But don't worry if you've purchased from them before – most of their spectacle frames are marked at an affordable $11. 
Image credit: Firmoo Optical via Facebook
Shop stylish frames on Firmoo Optical's website by colour, face shape, size or material. If you're looking for a cutting-edge design, check out their New Arrivals tab for funky cat-shaped and hexagonal frames.
Image credit: Firmoo Optical via Facebook
If you would like to customise your lenses with blue-light blocking or progressive lenses, the total amount would probably not cost more than $62.
Contact: Firmoo Optical website
---
7. Glimpse – Custom-made spectacles in 20 minutes, from $88
---
Image credit: Glimpse via Facebook
There's no need to schedule a return visit when you head to Glimpse for your new spectacles. You'll be able to get your new custom-made prescription glasses within a speedy 20 minutes. Choose from a wide range of sleek frame designs such as rectangular, round, aviator, half rim, and rimless.
Image credit: @glimpseoptician via Instagram
If you love their designs, get a 2nd pair of glasses at just $50 – frame and lens included.
Full list of Glimpse outlets
---
8. Lenskart – Try glasses in 3D before buying, from $68
---
On their website and in store, Lenskart's 3D Try On technology allows you to see how each frame looks on you without having to try them on. 
A tasteful display of online exclusive designs start from $68, with free shipping for all orders above $40. If adjustments are needed, you can head down to their physical stores.
Full list of Lenskart outlets
---
9. Foptics – Frame & lens at $35.90 flat
---
Foptics sells spectacle frames and prescription lenses at $35.90 nett. You can scan your current lenses to retrieve your optical details for a seamless purchase when you download their application – there's no need to go through the hassle of yet another eye test.
Image credit: Kezia Tan
Your new spectacles will be ready in 3 working days and shipped to your doorstep for free. Enjoy 10% off your first order with the promo code <ONLINEBETTER>.
Visit their physical stores to try on their frames – you'll also get a complimentary eye exam with any purchase. 
Commonwealth outlet
Address: 115A Commonwealth Drive, #05-18/19, Singapore 149596
Opening hours: Mon, Wed, Thu, Sat, 12pm-9pm (Closed on Tuesdays, Fridays & Sundays)
Chinatown outlet
Address: 58B Pagoda Street, #03-01, Singapore 059217
Opening hours: 12pm-9pm, Daily
Contact for both outlets: 8874 2863 | Foptics website
---
10. Zoff – 1-year unlimited lens changes for children from $98
---
Originating from Japan, Zoff has frame and lens sets from $98. Not to mention, you can head to any physical outlet to get your Zoff glasses cleaned and adjusted – all for free. You'll also get 10% off a lens upgrade when you purchase them online from Lazada.
Kiddos below the age of 15 get to enjoy free-of-charge lens exchange for any prescription changes, which is a real money-saver because their degrees can fluctuate. The Kids PC Package ($58) has computer glasses with blue light blocking to protect the little ones' eyes during iPad screen time.
Full list of Zoff outlets
---
11. New China Opticians – Vintage-style pieces from $80
---
New China Opticians has a stock of vintage-style eyewear from $80 – think tortoiseshell frames and bamboo-hewn spectacles. 
Image adapted from: New China Opticians via Facebook
You can get your new glasses within 45 minutes – including an eye checkup. There are even marked-down sunglasses from $28 in the sale section of their website, a real value-for-money lobang. 
Address: 3 Coleman Street, #01-11 Peninsula Shopping Centre, Singapore 179804
Opening hours: Mon-Sat 11am-7.30pm | Sun 12pm-6pm
Contact: 6337 8441 | New China Opticians website
---
12. Eyecon Optical – Prescription lenses from $19.80
---
You can snag a pair of eyeglass frames ($35) and prescription lenses ($19.80) for a total of $54.80 from Eyecon Optical – what a steal.
Image credit: Eyecon Optical
The store has eyewear collections spanning Chic & Retro, Classic & Casual, Limited Edition, and Titanium. Apart from offering frames and lenses, you can also visit their shop in Jalan Sultan for an eye check up if you want to update your prescription. If not, opt for the 30-minute eyeglass duplication service for new spectacles on the spot.
Address: 200 Jalan Sultan, #08-04 Textile Centre, Singapore 199018
Opening hours: Mon-Fri 11am-7pm | Sat 11am-5pm (Closed on Sundays)
Contact: 9668 8027 | Eyecon Optical website
---
13. ORIAN Eyewear – Glasses from $48 nett
---
If you'd much rather choose the safe option of clean and minimalistic designs, ORIAN Eyewear is the place to go. They have a wide range of Korean-style spectacles at a wallet-friendly price of $48. New and trendy designs are released monthly and available in stores and online.
Don't miss out on their special online promotion – quote <ORIAN10> for $10 off your online purchase. 
Address: 18 Tai Seng, #01-27, Singapore 534013
Opening hours: 11am-7pm, Daily
Contact: 6444 4864 | ORIAN Eyewear website
---
14. OWNDAYS – Glasses from $20, in 32 outlets
---
OWNDAYS is a popular eyewear chain with many mall outlets at various heartland locations. Their frames are priced from $20, such as the 2-in-1 spectacles-cum-sunglasses frames from the SNAP collection, which are handy in sunny Singapore. OWNDAYS also has frames made from lightweight and durable materials, like those from the Air Ultem collection.
You can also find affordable spectacle accessories such as spectacle chains ($20), spectacle pouches ($10), and lens cleaners ($5).
Full list of OWNDAYS outlets
---
Bonus: Monocle – Italian tortoiseshell spectacles from $105
---
Monocle's Italian tortoiseshell spectacles are perfect for those who want to bring their A-game when it comes to dressing up if you've got an extra $5 to spare. Made with good-quality stainless steel and titanium, the prices of glasses here start from $105 a pair.
Image credit: Monocle via Facebook
Fun-fact: The eco-friendly shop plants a tree for every pair of glasses sold. Not only will you save some dollars, but you will be doing a small part in saving the environment.
Address: 37 Keong Saik Road, Singapore 089144
Opening hours: Mon-Fri 12pm-8.30pm | Sat-Sun 11am-8.30pm
Contact: Monocle website
---
Affordable spectacle shops in Singapore
---
Whether you're looking to change up your style, or need to upgrade your spectacles as your eyesight changes, you'll have plenty of choices with these affordable spectacle shops in Singapore. There's no need to fork out a tonne of money to feel confident in your new pair of "eyes". 
Note: Prices listed in this article are inclusive of frames and basic single-vision lenses. Any customisable add-ons such as transition or progressive lenses are subject to additional charges. 
For more shopping in Singapore:
---
Originally published on 25th February 2022. Last updated by Gracelyn Lim on 18th August 2023.
This article contains partial partnership content. However, all opinions are ours.
Cover image adapted from: Firmoo Optical via Facebook, @glimpseoptician via Instagram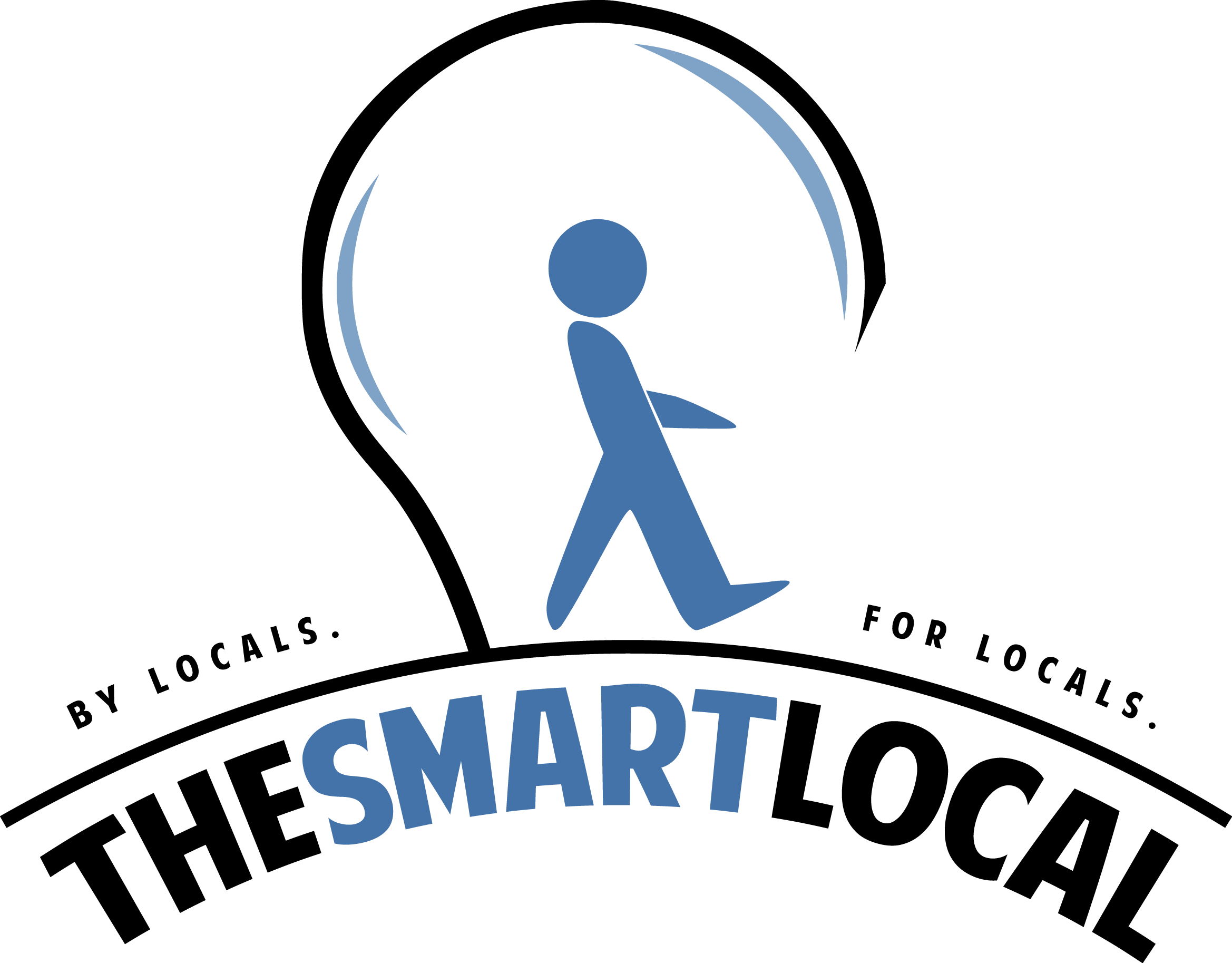 Drop us your email so you won't miss the latest news.