Online furniture stores in Singapore
---
The process of mentally adding furniture to cart begins long before one collects the keys to his or her new home. But as exciting as furnishing your new home may be, when there are entire buildings like Tan Boon Liat filled head-to-toe with showrooms, sifting through your options can start to feel akin to running a marathon.
Whether you're a newly minted homeowner or someone looking to give your current abode a good sprucing, here are 14 online furniture stores in Singapore for you to shop from without even moving an inch.
And better yet, most of these come with customer product reviews and returns should you change your mind. 
Read our other home-related articles here: 
---
1. HipVan – Affordable pieces in different themes, over 10,000 choices
---

Image adapted from: @hipvanhome, @hipvanhome
If the paradox of choice doesn't have anything on you, you'll love HipVan's mammoth selection of over 10,000 stylish furniture and decor pieces. Be it art deco glam, contemporary, or Muji-esque – whatever the theme of your home, you'll find a collection of items that'll fit right in.
For instance, the HipVan Atelier series features premium sofas that look sleek and atas, but won't put a huge dent in your wallet as they focus on honest pricing. And if you're on a quest for top-notch slumber every night, each of the HipVan mattresses come with a 100-night free trial so you can take it for a whirl – and enjoy a 12-year warranty thereafter.

Image credit: HipVan Ideas
If you love looking at gorgeous home interior pics for inspo and wanna share some of your own, head to the HipVan Ideas community. Not only can you marvel at other people's homes and flex your own, but there are also contests every month where you can stand the chance to win vouchers worth $1,000. 
Delivery: Free above $250 | $6.99 for furnishing or $14.99 for furniture orders under $250
Warranty: 5-year warranty & 100-day return policy with no questions asked
---
2. Born in Colour –  Scandinavian & Korean furniture
---
Here's what their showroom in Yishun looks like
When will the obsession with Scandinavian-themed homes end? It's hard to say, but Born in Colour is one online furniture store that's feeding the addiction with its range of timeless retro and Neo-vintage Scandinavian pieces that'll transform the entire look and feel of your home.
They're also the exclusive stockists of those little tissue dispensers from the Korean Macaron Family series. These were such a hit in K-land that they even made a cameo in the 2019 TV series Chocolate. 
Delivery: Free delivery & assembly with purchases over $1,000
Warranty: Up to 15 years
---
3. Soul & Tables – quality local & international brands with lifetime warranty
---

Image credit: Soul & Tables
Our homes are an extension of our characters, and if you're gunning for statement pieces that will last a lifetime, put Soul & Tables on your radar. With all of its furniture made from ethically sourced oak and teak, the pieces you'll find here are an amalgamation of top international furniture brands such as Ethnicraft, Notre Monde, Grey House, Fermob along with their Soul & Tables very own housebrand.

Image credit: @soulandtables
While the prices here are a little over the average you'd pay on other sites, you can expect these pieces to last you more than just a couple of years. Great customer service, a lifetime structural warranty, free maintenance, and furniture varnishing services are also additional perks all bundled into the price tag.
Delivery: Free delivery for all orders and complimentary installation
Warranty: Lifetime structural warranty for all furniture pieces
---
4. Castlery – Clearance & mid-year sales
---

Image adapted from: Castlery
Castlery might have a leaner catalogue compared to some of the online furniture store giants on this list, but its range of good-looking modern contemporary furniture is sure to fit right into any home, regardless of theme. While the furniture is reasonably priced, you'll also have the option of paying off your furniture picks through interest-free installments should your total bill be above $500. 

Image credit: @castlerysg

For steals and great deals, make a beeline for their clearance section and that houses items with up to 30% slashed off the price tag. Alternatively, their "Mid-Year Sale" tab will let you snag some decent savings of up to $500 if you're looking to make a couple of big ticket purchases.
Delivery: Free delivery and assembly over $300
Warranty: Up to 10 years
---
5. FortyTwo – Lowest price match guarantee
---
Image adapted from: FortyTwo
If you're constantly on the hunt for the best deal or no deal at all, then you'll need to bookmark FortyTwo for its lowest price match guarantee. On the rare chance that you do find the same item at an even better price on another online furniture store, FortyTwo promises to refund you the difference within two weeks of your purchase.

Image credit: @fortytwo.sg
Their furniture inventory spans some 10,000 products from bedding and home textiles to light fixtures and ceiling fans. You'll also be able to filter your search according to themes like minimalist, farmhouse, industrial, retro glam and pop to streamline your search and speed up your shopping experience.
Delivery: Free delivery over $300
Warranty: Varies according to product
---
6. BedandBasics – Japanese furniture at affordable prices
---
Image adapted from: BedAndBasics
If you're looking to furnish your home with floor sofas and on a budget, Ikea isn't the only place that'll stretch your dollar. BedAndBasics is an online store with an expansive inventory of furniture that'll help your home ooze Muji vibes. Expect storage bed frames, solid wood dining tables and Chesterfield leather sofas in the low-to-mid hundreds. 
Image credit: @bedandbasics
And while the low prices might have you second-guessing the quality of furniture available, you can look at the reviews to suss out whether or not an item is a worthy buy. 
Delivery: Free delivery over $150 | Assembly at an additional $38
Warranty: Refunds and returns accepted within 100 days of purchase

BedAndBasics Website
---
7. Mason's Home Decor – Termite, stain & water resistant solid wood pieces
---

Image credit: Masons Home Decor
Wood furniture is a decor staple in the homes of many, and for good reason. Not only is wood durable and relatively easy to maintain, but it can also double up as a statement piece depending on the kind of wood you're going for. 
Image credit: @masonshomedecor
If you've long been captivated by the organic grains and forms of suar wood furniture, then Mason's Home Decor will leave you in wood wonderland. From TV consoles that look like they belong in a treehouse to teak root coffee tables that will make your guests jaws drop, this site guarantees you one-of-a-kind furniture that's resistant to stains, water and even termites.
All pieces are designed in-house and come with a 15-year warranty so you know it's the good stuff.

Delivery: Free delivery over $200
Warranty: 15-year warranty and returns accepted within 30 days

Mason's Home Decor Website
---
8. Nook & Cranny – Wide selection of outdoor wicker furniture
---

Image adapted from: Nook & Cranny
Balconies and patios are what dream homes are made of, and over at Nook & Cranny, you'll find all sorts of outdoor furniture to amp up the cosy factor of your outdoor spaces. Think wicker armchairs and daybeds that will imbue your home with serious atas vibes.
Image credit: @nookandcranny.com.sg
Beyond that, you'll also find a tasteful assortment of decorative items from vases and wicker pots to metal mini sculptures that will add life and personality to your abode.
Delivery: Free delivery over $300, or $50 for orders under $300.
Warranty: None
---
9. Star Living – Established brand with traditional and modern styles
---

Image credit: @starlivingsg
Star Living is one of those furniture brands that's been around so long, your parents probably bought a couple of items from them. But more than just the traditional style of furniture your parents and grandparents will appreciate, Star Living also has its fair share of modern brands such as JotterGoods, Aartical, and Italian-inspired Lucano. 

Jottergoods' furniture
Image credit: @jottergoods
Delivery: $50 per location or free delivery for one location for orders above $500. Additional charges apply for selected areas – more details here.
Warranty: 1 year and above for brand new products
---
10. Crate & Barrel – Global designs & artists collaborations
---

Image adapted from: Crate & Barrel
We've seen Crate & Barrel stores all over Orchard, but if you've walked through their showrooms one too many times, you can also shop their range of premium furniture from the comforts of home.
Image credit: @crateandbarrelsg
The selection of furniture here is both luxurious and eclectic with pieces designed by artists all over the world. You can also purchase their usual range of soft furnishings, decorative items,  kitchenware and bath accessories on the website.
Delivery: Houseware delivery $5 for orders under $250, $8 for orders $250-$499, free for orders $500 and up | Furniture delivery is free, with assembly at an additional $40-$55 depending on your order amount, but free above $10,000.
Warranty: Returns accepted within 30 days of delivery
---
11. Originals – Sustainable sourced Balinese furniture
---

Image credit: @originalsfurniture
We can't hop on a plane to Bali just yet, but what we can do is transform our home into a rustic Balinese enclave with Originals Furniture. 
All the furniture you'll find on their site marries sustainability with age-old craftsmanship to bring you one-of-a-kind imported pieces that tell a story of their own – think upcycled vintage tallboys made from reclaimed wood from buildings, and beautifully ornate bed frames fashioned out of whitewashed Indonesian teak.
Delivery: $50 or free in-store pick-ups for smaller pieces
Warranty: From 12 months to five years depending on the product
---
12. IslandLiving – Bohemian & rattan furniture
---
Image credit: @islandlivingsg
Another gem of a store for all things rustic and bohemian, is IslandLiving. Aptly named after the Bali resort aesthetic their furniture pieces bring, IslandLiving has a small but beautiful range of solid wood and rattan furniture to make your Pinterest dreams come to life. 
Image credit: @islandlivingsg
If your abode is just missing a couple of finishing touches, you can pick up anything from kawung-inspired mirrors and bookshelves to primitive stone statues on their site to spruce up your space.
Delivery: Free delivery above $80 | $7 for orders less than $80
Warranty: 21-day free return period with a min. spend of $300 in one receipt
---
13. Wihardja – Handcrafted teak furniture & customisations
---
Image credit: @wihardjasg
Solid wood carpentry doesn't come cheap, but for prices that won't break the bank, Wihardja's your best bet. 
Image credit: @wihardjasg
It's all things teak on their website from dining tables and bed frames to coffee tables and dressers; but if you don't end up finding anything that tickles your fancy, you can also send them a design you like and the team at Wihardja will be able to bring your vision to life in either teak or suar wood.
Delivery: Varies depending on the item
Warranty: 6-month structural and framework warranty
---
14. Loft Home Furniture – Eclectic & themed furniture
---
Image adapted from: Loft Home Furniture
A chromatic wine bar that looks like a repurposed wing of a jetliner; a Gucci-themed chest of drawers – these are the kind of dramatic furniture pieces you'll find on Loft Home Furniture. If loud and completely unique statement decor are what you're after for your themed abode, ready your credit cards because Loft Home's sleek, yet grunge range of aviation themed furniture and other ornamental furnishings put the Q in quirky.

Image credit: @lofthomefurniture
Prices are also relatively affordable because they've eliminated the middle man, bringing you direct-from-factory prices. And if you're placing your orders before your home reno is complete, the store can even hold your products for you for up to two months.
Delivery: Free delivery above $1,000, otherwise $50 with installation
Warranty: 30-day return or refund with no questions asked
---
Where to shop for furniture – online furniture stores in Singapore
---
While physically hitting the shops for furniture is an activity in itself, we can't help but welcome the convenience of trawling through hundreds of different furniture catalogues without even leaving the air-conditioned comforts of home.
With this list of online furniture stores, you'll be able to bookmark the items you love, and even plan the mood-board of each room even while you're knee-deep in the reno process. 
Check out our other home and living articles here:
---
Cover image adapted from: @originalsfurniture, @islandlivingsg
This article contains partial partnership content. However, all opinions are ours.
Article originally published on 18th June 2021 by Kimberly Lauren Wong. Last updated by Renae Cheng on 13th July 2022.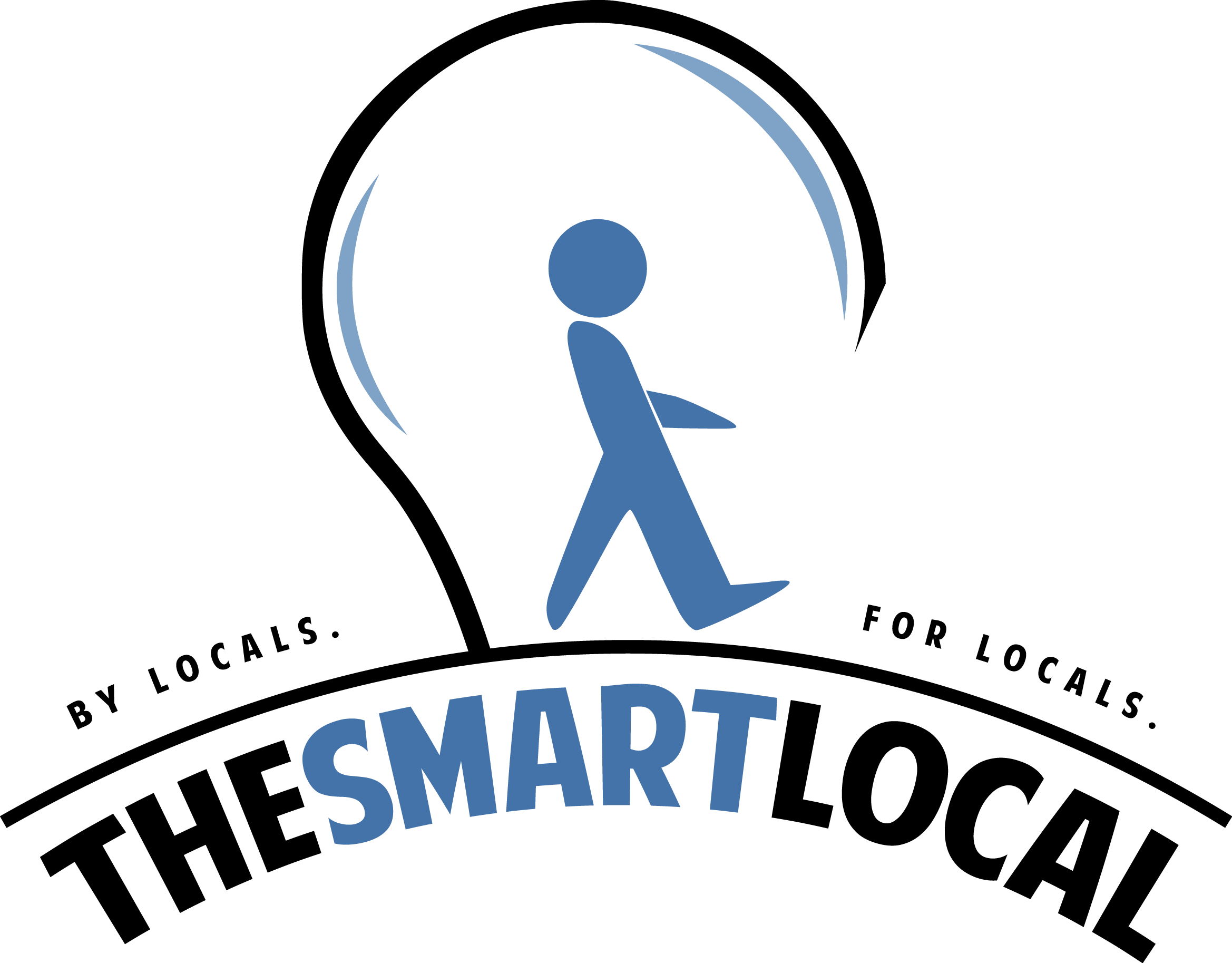 Drop us your email so you won't miss the latest news.