Decathlon Singapore – best things to buy
---
Ask any Singaporean with an active lifestyle and they'll tell you that finding cheap and good sporting equipment has always been a hassle. If it's cheap, it's probably not of good quality. That was the narrative for a while until Decathlon came along.
From $15 leggings, $10 yoga mats to even $6 Dri-Fit Tees, Decathlon probably has one of the most value-for-money equipment available for any sport you can think of – even horse riding. With its mega selection of items, we have scoured through Decathlon to bring you the top 15 most bang-for-buck items to fuel your active lifestyle.
---
1. Protective Guards Set
---
As an aggressive inline skater, these protective guards have saved me countless times when learning grinds, jumps and taking on the fear-inducing ramps. Despite three years of extensive usage, the FIT500 protection set has only suffered the inevitable surface scratches.
At just $23, the three-piece set includes wrist guards, knee guards and elbow guards while providing similar features to the more expensive options in the market with its hard shell, foam reinforcement and stretch sleeves. They provide great impact absorption – tried and tested when falling from heights of up to two metres on ramps – while allowing for a comfortable fit.
Of course, these can be used for other sports as well such as cycling and skateboarding.
Price: $23
Buy FIT500 Inline Skate Protection Set
---
2. Swimming Briefs
---
Having a pair of snug swimming briefs are paramount for any experienced swimmer. Streamlined and designed for freedom of movement, swimming briefs can cost you upwards of $20, but that isn't the case with Decathlon's swimming briefs at an unbeatable price of $4.50.
It is also made from chlorine-resistant fabric to give you longer wear over its traditional nylon and Lycra counterparts without compromising its elasticity and softness.
Price: $4.50
Buy Nabaiji Men's Swimming Briefs
---
3. Swimming Goggles
---
We all know swimming pools are either teeming with bacteria or very chlorinated to kill all the nasties. Both are terrible for your eyes – especially if you're the gungho type who swims without goggles.
While we can't reverse the damage, we can start protecting our eyes with a good pair of goggles. At Decathlon, the most value-for-money goggles come at an affordable price of only $2.50 with anti-fogging lenses and UV protection.
Price: $2.50
Buy Nabaiji Swimming Goggles
---
4. Cross-Training Push-Up Wheel
---
Gyms and fitness studios are back in full swing, but if you've grown accustomed to exercising in the confines of your home thanks to the Circuit Breaker, then these cross-training push-up wheels will take your basic home workouts to F45-mode.
Functioning as a push-up bar or abs roller, this $15 push-up wheel can be used in a variation of workouts to help you train your biceps and core muscles.
Price: $15
Buy Cross Training Push-up Wheel
---
5. Leggings
---
Soft, seamless and stretchy leggings are essential for an active lifestyle. However, good leggings often come at a hefty price – take it from someone who has splurged on $100 leggings, only to regret it when they started to pill.
It's all well and good to own a pair of premium leggings, but if you're a heavy user, invest in a pair or two of these affordable, moisture-wicking Decathlon leggings – wear them as beater leggings through all those HIIT sessions so you won't have to worry about ruining your good ones.
Price: $15
Buy Yoga+ Women's Leggings
---
6
.
 Cardio Training Sports Bra
---
When it comes to sports bras, it is imperative to find one that not only looks good, but offers adequate support and breathability. Designed for low-impact exercises, this sports bra offers all that in a classic black colour for only $7. Furthermore, it is made of quick-drying fabric that will absorb all when you're sweating it out in that hot yoga sequence.
Price: $7
Buy Women's Cardio Training Sports Bra
---
7. Essential Yoga Mat
---
Yoga mats are extremely versatile and can be used for many other activities aside from yoga such as HIIT, pilates and so on. If you are just starting out, Decathlon's essential yoga mat has a decent thickness of 4mm and is made from PVC, making it a grippy, cushioned base for all types of stretching.
Whether it's you wanting to be more hygiene-conscious during your yoga sessions or just need that extra bit of protection for your back when doing sit-ups, this $10 will fit the budget and give you excess to spend on other sports gear.
Price: $10
Buy Essential Yoga Mat
---
8. Dumbbell Kit
---
Another home workout essential, dumbbell kits are great for getting those gains. The kit includes four 1kg weights, two 2kg weights and a 2kg bar, allowing you to adjust from 2kg to 10kg. Having different weight configurations lets you train at your own pace and work on various muscle groups without overloading.
Coupled with a 5-year warranty that guarantees a quality product, this kit is a bargain with its cheap price tag of $30.
Price: $30
Buy Weight Training 100kg Dumbbell
---
9. Backpack
---
Whether you're going to the gym, travelling to a football game or badminton match, a good high-capacity backpack to carry all your stuff will save you from going "Aiya, my back pain".
Decathlon's 17-litre backpack has been tested for durability – weight and wear wise – and affords you with multiple compartments to put your portable charger, keys, water bottle and other miscellaneous items you have. Plus, it comes with a separate pocket for your sports shoes so you don't have to carry a lug around a shoe bag or dirty the contents of your bag.
Price: $9
Buy Kipsta 17-litre Backpack
---
10. Heavy Duty Carabiner
---
Carabiners are handy tools not only for rock climbing, but also securing equipment to your backpack or as a handle for your shoe bag and water bottle.
This particular one is tough with a breaking strength of up to 30kN on the major axis; which means it can hold up to 3000kg. It also features a locking mechanism for extra safety when you scale those rock walls or just want to prevent items from dropping off when you're out and about.
Price: $13
Buy Screwgate Carabiner
---
11. Training Shorts
---
Most of us guys are guilty of using our army training shorts for exercise even years past our ORD. While they are comfortable, we can all agree that they're a little indecent. A good pair needs to provide comfort, flexibility and breathability. While not hard to find, most brands offer shorts like these from $20.
If you're looking for an affordable pair of training shorts that has everything you need, look no further than Decathlon's Fitness Cardio Training Shorts. For a crazy price of $6, it functions well, looks good and has great moisture management.
Price: $6
Buy Cardio Training Shorts
---
12. Dri-Fit T-Shirt
---
Another staple in any active Singaporean's wardrobe, Dri-Fit T-shirts absorb moisture, keeping the shirt light as you exercise. Dri-Fit T-shirts from other brands can easily cost you $30 or more.
If you don't care for brand names and just want a good Dri-Fit shirt, Decathlon offers them with similar features and an eco-friendly design with the entire shirt made of recycled polyester.
Price: $6
Buy Men's Running T-shirt
---
13. Running Socks
---
Just as a good racket is important to a badminton player, socks are important to just about everyone. A good pair of running socks can make the difference between a good run and foot full of blisters.
Decathlon's running socks provide good ventilation and are made mostly of cotton yarn to prevent odour. The best part is that it only costs $1.33/pair.
Price: $4/three pairs
Buy Running Socks
---
14. Ultra-soft Microfibre Towel
---
Many cheap towels that you find in random stores are rough on the skin or have threads hanging out after a few uses.
Thankfully, Decathlon has cheap microfibre towels that are soft and are of great quality – they are so good that many people here at The Smart Local swear by them. For $13, it may be a bit more expensive than those you find in other stores but for its price, quality and softness, it is a worthy purchase.
Price: $13
Buy Ultra-soft Microfibre Towel
---
Best buys at Decathlon Singapore
---
For many of us Singaporeans, Decathlon has practically become a household name with its affordable range of goods from bicycles and skates to active- and swimwear.
And while being spoilt for choice is inevitable, arm yourself with this list the next time you head down. This way, you won't end up burning a whole hour in there, browsing endlessly, and eventually leaving with 101 more items than you actually needed.
Read more articles on leading active lifestyles:
---
Photography by Gracie Lee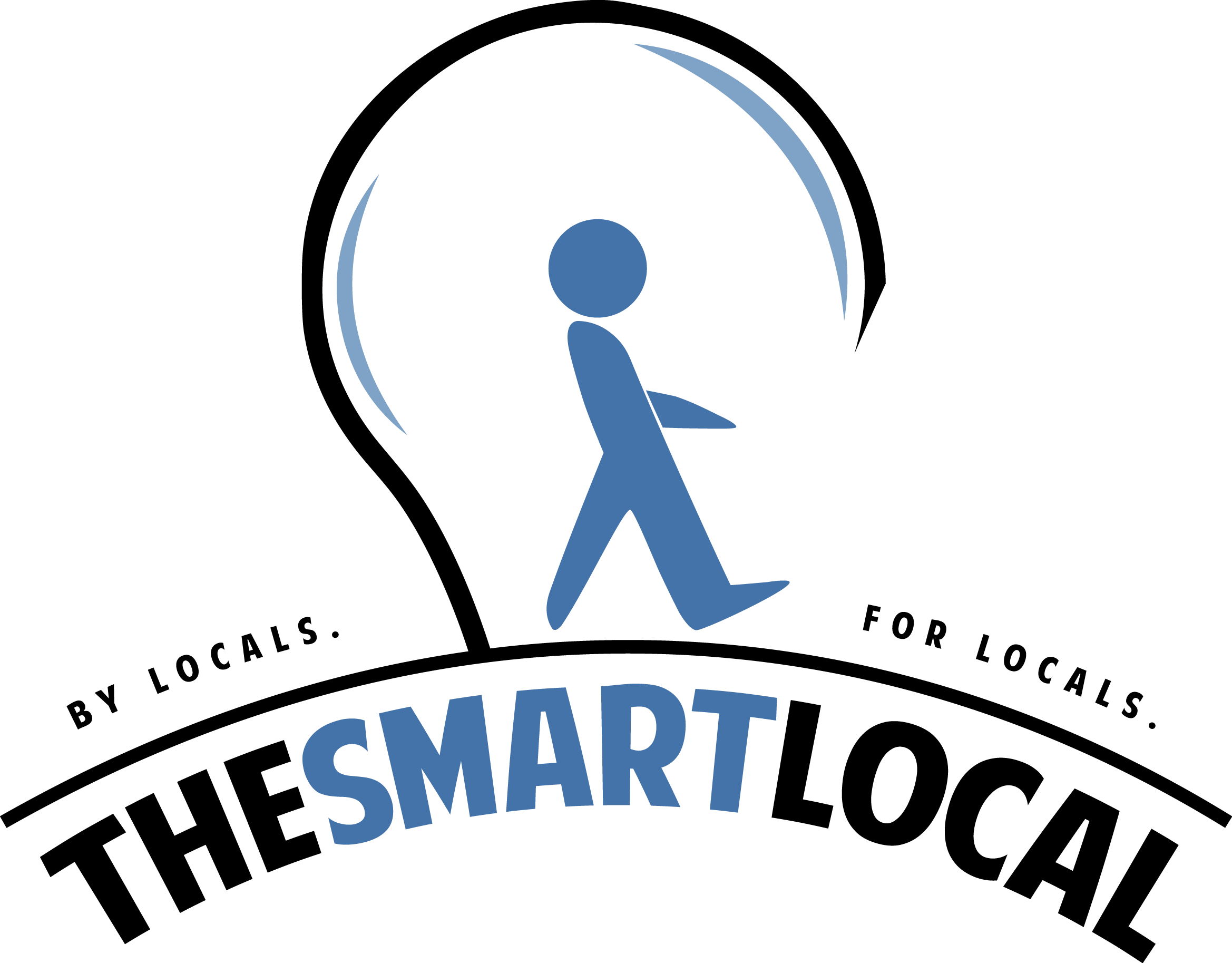 Drop us your email so you won't miss the latest news.