Unique Singapore notes & coins
---
In this cashless society, all we need to do is wave our nifty smartwatches or handphones to pay for items over the counter. In fact, it has reached the point that many of us barely have cash in our wallets, sometimes leading to that awkz moment when it's time to pay for our food at the hawker centre and we're left fumbling around.
While it's true that we no longer have to regularly visit the ATM, that's not to say that cold hard cash no longer has value – these unique Singapore notes and coins prove otherwise. 
From special commemorative notes to ones with deep historical significance, these notes and coins are often highly-valued, with many people eager to snag a piece for their collections.
---
1. $10 gold coin for Lee Kuan Yew's 100th birth anniversary
---
Pop quiz: How old would the first prime minister of independent Singapore be, if he were alive today? We've already let slip the answer, but the late Mr Lee Kuan Yew would've turned 100 in 2023.

Image credit: Monetary Authority of Singapore
To celebrate, the Monetary Authority of Singapore will be issuing the LKY100 – a $10 gold coin bearing the late prime minister's portrait surrounded by the Marina Barrage, Raffles Place skyline, National Gallery Singapore, and Fullerton Hotel.
If you think these landmarks are random – they're not. The barrage and CBD represents Mr Lee's hopes for the country: readily available fresh water, and a reputation as an international financial hub. As for the buildings – these are of historical significance. The hotel was the former General Post Office, while the museum was once the Supreme Court and City Hall.
You'll be able to get your hands on these coins at face value if you apply for the LKY100 gold coin online from now till 9th June 2023. After that, well, they'll probably be worth more on secondhand platforms like Carousell. 
---
2. The $1 that could be used in 6 colonies
---

Image credit: Academies Dictionaries and Encyclopedias
History can be rewritten, but it can't change the fact that the British were a colonial powerhouse back in the day. Plus, it seemed like they knew how to manage an efficient economy, as they had a uniform currency that could be used across Malaya, Sarawak, North Borneo, Brunei, the Riau Archipelago, and Singapore from 1953-1967.
Just like with any government asset from the colonial days, the $1 note had Queen Elizabeth's face printed on it, which became one of her most iconic portraits as time passed. Now, its value has shot up by 10,580%, meaning it has come up a long way from being a humble penny.
---
3. Only $25 note ever issued in SG
---
Image adapted from: Monetary Authority of Singapore
Scroll through Shopee and Taobao and you'll see a bajillion things you can buy for under 25 bucks – yet that amount can't buy you this $25 note, which is now worth $132. First issued in 1972, this note is the only time Singapore ever printed a note of this denomination. 
It's part of the Orchid Series (1967-1976), which holds the title of being SG's very first set of currency notes after the Board of Commissioners of Currency of Malaya was dissolved. 
---
4. $2 koi fish coin gilded in gold
---
Image adapted from: The Singapore Mint
Say the word "koi" and our minds will probably be transported to none other than our favourite bubble tea store. Unbeknownst to most Singaporeans, though, is the elusive $2 koi coin that was released just this year as part of The Singapore Mint's April 2022 Catalogue.
Made with 999 fine silver and 24k gold gilding, this coin is engraved with 2 koi fish jumping out of a lotus pond. Worth $148, it's meant to be auspicious, and you'll be wishing loads of abundance and luck to whoever you give it to. You could say it's as valuable as the pearls in your cup of BBT. 
---
5. Yearly lunar almanac coins made with fine gold
---

Image adapted from: The Singapore Mint
Chinese New Year is all about ushering in prosperity, and we do it by giving our family oranges, ang baos and even by sending Huat Pals to our friends on Google Pay. 
But to strike Cai Shen Ye-level riches for our folks, go all out with The Singapore Mint's Fourth Chinese Almanac Coin Series. Each year features a different zodiac animal, with 2023 showcasing a rabbit hopping in front of East Coast Park. You can get a $20 almanac coin made of 999.9 fine gold that currently retails for $1,148.
---
6. Straits Settlement coin that has increased 20,000% in value
---
Image adapted from: Numismatic Guaranty Company
Unless you're talking about pure gold or cryptocurrency coins like the Shiba Inu token, not many assets can shoot up in value as much as this Straits Settlement 5¢ coin, which is now worth $10 – in other words, its value has increased by a whopping 20,000%.
An old currency that was discontinued in 1941, this coin is part of a series that was used by the Straits Settlements, which are a group of British colonies found in Southeast Asia.
It was issued way back in 1893 to provide economic stability in Malaya. This also explains why the figure you see in the coin is Queen Victoria, who foresaw Malaya's potential as one of the most vibrant commercial hubs in the world.
---
7. $20 bicentennial note released in 2019
---
Image credit: @mas_sg via Twitter
As proven by his gleaming statue in front of the Asian Civilisation Museum, Sir Stamford Raffles is a key figure in Singapore's history. As one of the many ways to pay tribute to him, we've got these $20 bicentennial notes, which commemorate 200 years since his arrival on our sunny island.
The reverse side of each note showcases 8 other pioneers who also made important contributions to Singapore's history, with familiar faces such as philanthropist Tan Kah Kee. Plus, these notes were very popular with the public upon their release, with some sources stating that there were close to 2 million notes in circulation.
---
8. Matching $20 SG-Brunei commemorative notes
---

Image credit: eBay
Just like besties who share their loot freely, the currencies of Singapore and Brunei can be used as legal tender across both countries. To do the maths, it means 1 SGD is equal to, well, 1 Brunei dollar. And to commemorate 40 years of signing this agreement, these matching $20 notes were released in 2007. 
As only 12,000 sets were released in circulation, the value of these $20 notes have grown quite a fair bit, such that now they're worth $255. 
---
9. SG50 notes with cool "3D" effects
---
The note was designed by 4 local artists, including prominent painter Chua Mia Tee.
Image credit: Monetary Authority of Singapore
In 2015, Singaporeans were blessed with a whole slew of activities all year round to celebrate our silver jubilee, and one of the gifts that stood out were these SG50 commemorative notes. 
While it's clear they weren't like your usual 10s and 50s, what most people wouldn't know is that they have extra features that have never been used on any currency note before – the illustration of Mr. Lee Kuan Yew actually has a "3D" effect that creates an illusion of movement to his image.
Image credit: Monetary Authority of Singapore
If you've gotten your hands on these notes, you'll also notice the "1965" flips to "2015" based on the surrounding lighting – though you can say it doesn't compare to the 20/20 vision LKY had when he was running our country. 
That said, less than half of the notes were actually issued to the public, though they can be purchased from online platforms like Shopee and Carousell. Plus, it can't be used in cash deposits, as its dimensions do not fit the cartridges of ATM machines.
---
Unique Singapore notes & coins to collect
---
You need not be an avid collector to appreciate these unique Singapore notes and coins. Some of these have even grown to become highly-valued assets, with some people even collecting them as a form of investment. 
It also goes without saying that these notes and coins can tell stories of our culture and heritage, with many of them being artefacts of our history. Indeed, money makes the world – or Singapore – go round.
For more nostalgic content:
---
Cover image adapted from: Numismatic Guaranty Company, Monetary Authority of Singapore, @mas_sg via Twitter
Originally published on 3rd June 2022. Last updated by Raewyn Koh on 17th May 2023.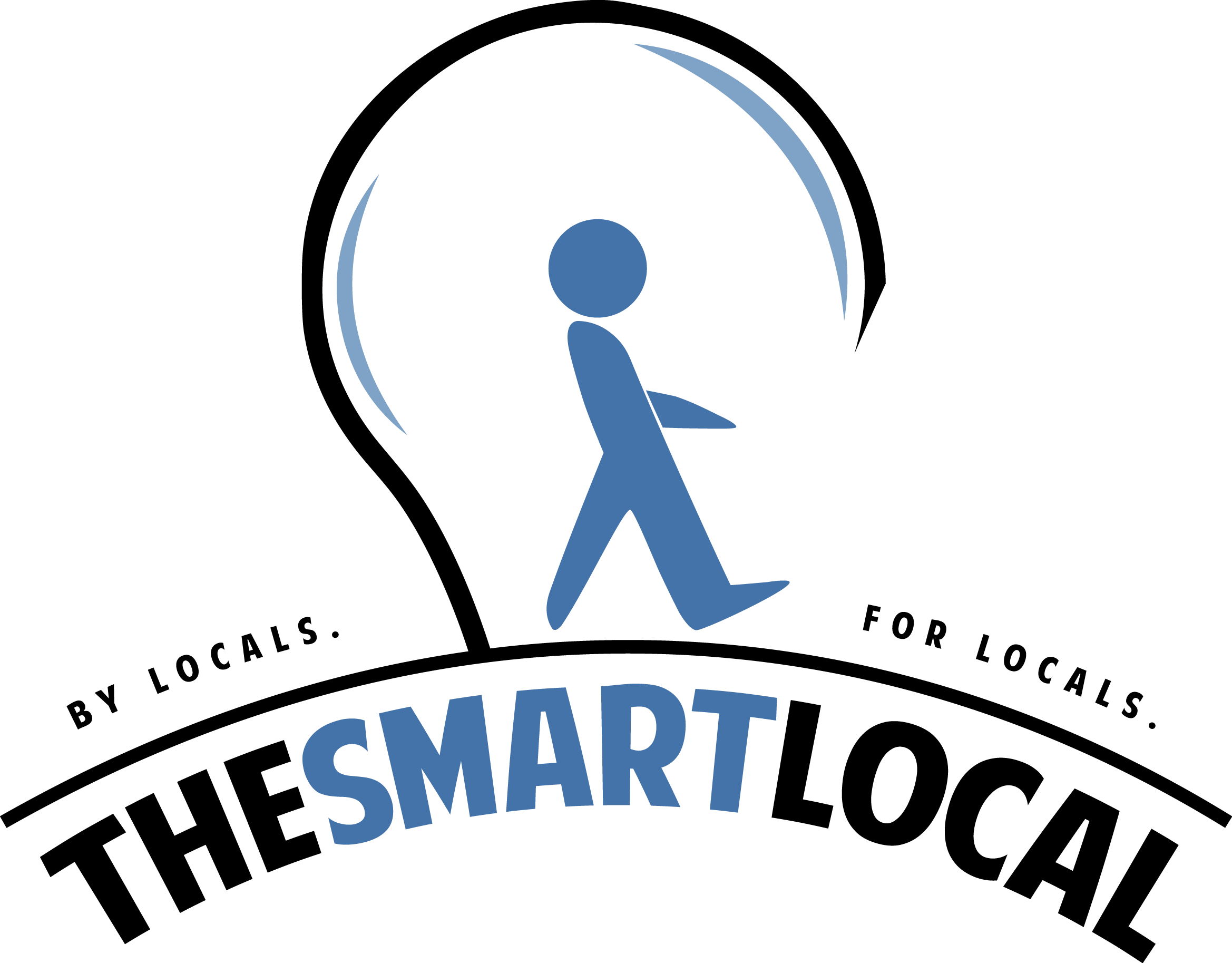 Drop us your email so you won't miss the latest news.