Smartwatches to buy in Singapore
---
Ask anyone about the smartwatches available in Singapore and chances are, they'll include the Apple Watch series in their answer. 
While it does offer all-around functionalities, there are actually a ton of other options with great smartwatch features that are often overlooked. For those looking to explore different brands and models, read on for the lowdown on smartwatches that you can consider getting instead.
---
1. G-Shock GBD H1000 – Solar panel charging
---
A key consideration when getting a smartwatch is the battery life and recharging speed. After all, we'd like to avoid a situation where your battery dies in the middle of a hike, and you can't continue tracking your steps. The G-Shock GBD H1000 ($599) is a great option for those who constantly battle with dwindling battery levels.

Image credit: Boss Hunting 
The watch features a solar panel around the rim of the watchface, so it's constantly charging as long as it's exposed to sunlight. A friend of mine has been using this watch for over a year and has never charged it once. In fact, he's lost the USB charging wire altogether but hey, not even worried about it. 
Alongside this feature are the quintessential functions of a sports-oriented smartwatch – an accelerometer to track your steps, digital compass, altimeter to measure altitude, barometer to check surrounding air pressure, and a thermometer for body temperature measurement. All these nifty features are sure to come in handy for those afternoon hiking sessions.
It also has Bluetooth connectivity, allowing you to receive notifications from your phone and sync workouts seamlessly. 
Get the G-Shock GBD-H1000. 
---
2. myFirst Fone R1 – Smartwatch for kids 
---
Whoever said smartwatches are only for fitspo adults and serious business folk has not seen the myFirst Fone R1 ($220), a smartwatch made just for kids. 

Image credit: Oaxis
It comes equipped with GPS tracking and has 4G voice call, video calls and messaging functions, so parents can conveniently monitor and contact their kids whenever needed. It also has a one-touch SOS button which will send an emergency location alert to parents with a 30-second sound recording of the kid's current vicinity once activated. 
You don't have to worry about rainy days damaging the watch either, as it is water splash proof. It'll also keep your fidgety lil' one entertained with built-in speakers that can blast some tunes.
Get the myFirst Fone R1. 
---
3. Monster SOL Smart Sports Watch – 15-day battery life
---
Think of the Monster SOL Smart Sports Watch ($128) as a dupe of the Apple Watch, and a solid alternative if you're on a budget and don't really care about brand prestige. 

Image credit: Eve Tech 
With 12 locomotion modes to specifically track different types of movements, fitness tracking junkies will love the ability to log workout sessions more accurately. Exercise aside, it constantly tracks data from your daily activities such as steps and distance covered, calories burnt, and even monitors your blood oxygen level.
Feel free to use it even when engaging in water activities, as the watch is water resistant up to 50M. On top of a long lasting 15-day battery life, the watch has the option of connecting to your phone so you can read messages, control your music and reject calls all through the watch. 
Get the Monster SOL Smart Sports Watch. 
---
4. Fossil Gen 6 – Aesthetic design for women
---
While Fossil has released a number of smartwatches, the Fossil Gen 6 ($509) caught our eyes due to its elegant design that can be paired with almost any outfit. 

Image credit: @splendor.watches 
This watch comes with a smaller watch face of 42MM, without compromising on the display screen. With its chic aesthetic that mimics a traditional analog watch, you won't have to fret about looking like Ben 10's counterpart at a fancy dress event. 
about looking like Ben 10's counterpart at a fancy dress event. 
Similar to other Fossil smartwatches, the Gen 6 comes with tracking functions for steps, sleep tracking, heart rate, cardio level, blood oxygen level and activity goal progress. You can also connect it to your phone to make contactless payments, access Spotify, and even translate speech, with hundreds of apps available from the iOS App Store or Google Play Store. 
Additionally, it's water resistant and can quickly charge to 80% of its battery in half an hour, saving you precious time when you're already fashionably late. 
Get the Fossil Gen 6. 
---
5. Fitbit Sense – For fitness beginners
---

Image credit: Fitbit
The Fitbit Sense ($418) is one you should go for if you're just starting your workout journey. This fitness smartwatch incorporates gamification with preset workouts that are simple to follow, yet includes challenging modes that give you a sense of accomplishment when completed. 
Add your friends and introduce some healthy competitive spirit to your fitness routine, with games like the Daily Showdown, a daily challenge to track who's taken the most steps for the day. There's also Adventures, a quest-based activity that will have you heading to varying locations to cross the virtual finish line. 

Image credit: UXM 
Besides the fundamental tracking functions of heart rate, blood oxygen and menstrual health, it also comes with an on-wrist EDA scan that helps monitor your body's response to stress, and charts a graph in the Fitbit app for you to track over time. It's water resistant too, allowing you to wear it while doing a bunch of water activities.
The device fully charges in 12 minutes, and can last up to six days from a single charge, so you don't have to worry about packing a charger if you're headed for a short trip.
Get the Fitbit Sense. 
---
6. Redmi Watch 2 Lite – Below $100
---

Image credit: Nasi Lemak Tech
The Redmi Watch 2 Lite ($85) doesn't compromise on its functionality despite its low cost. Besides its GPS function, 24-hour heart rate and blood oxygen tracking, the watch also has 17 professional fitness modes – like HIIT and yoga – and is water resistant so your workouts need not be confined to land. 
It has Bluetooth connectivity so data can be shared to your phone, although it does lack the option of replying to messages directly from the watch. You can use it continually for up to 10 days, and charging is fuss-free with its magnetic charging feature. 
Get the Redmi Watch 2 Lite from Shopee or at Xiaomi stores.
---
7. Huawei Band 6 – Charges in 5 minutes
---
Rivalling the Redmi Watch 2 Lite, Huawei also has an affordable option – the Huawei Band 6. While it is usually priced at $88, you can look out for various promotions and get it for as low as $68. 

Image credit: @huaweimobileeuz 
Its lightweight body and 96 different workout modes are just some of the reasons why this watch makes for a great workout gear. 
If you plan to go on a last minute run but forgot to charge your watch, simply connect it to the magnetic fast-charger and you'll have a full battery in just five minutes. Once fully charged, the watch can last up to two weeks, so you can have its plethora of functions at your disposal without plugging in frequently. 
Don't forget to get the Huawei Health app on your mobile device too, so that you can view the data from your Huawei watch in more detail.
Get the Huawei Band 6. 
---
8. Garmin vívomove Sport – Sleek analog watchface
---
Most smartwatches have adopted the digital watch face, but the Garmin vívomove Sport ($269) has retained the look of an analog watch. 

Image credit: @garminpt
While it may look like an unassuming ordinary watch, it actually has an array of smart functions. Fitness enthusiasts will appreciate the heart rate monitoring, hydration and respiration tracking and body battery energy monitoring that notes your daily energy level to determine when's the ideal time for movement and rest. 
It also has menstrual cycle logs which ladies can easily refer to when needed, blood oxygen sensors, stress tracking that's determined by your heart rate variability, and sleep monitoring which can help you understand your sleeping habits. 
To save you the trouble of repeatedly checking your phone for any missed messages, the vívomove Sport has the option of connecting to your phone to receive phone notifications, as well as activating GPS tracking if you're out and about. Android users can also respond to text messages via the watch. 
Get the Garmin vívomove Sport from Shopee or at Garmin stores.  
---
Upgrade your arm candy with these smartwatches
---
Whether you're a gym addict, health nut or an efficient go-getter, smart watches have undoubtedly brought about many benefits and upgraded the quality of our lives – all while remaining a handy and stylish accessory on our wrists with various coloured straps and customisable home screen looks.
Depending on your lifestyle preference and personal budget, there are plenty of smartwatch options at affordable prices in Singapore to choose from – from fuss-free everyday health and fitness trackers to the stylish fashion pieces that suit any occasion.
Check out our other tech recommendations: 
---
Cover image adapted from: Boss Hunting, Nasi Lemak Tech, @garminpt
Originally published on 25th February 2022. Last updated by Andrew Hoon on 3rd February 2023.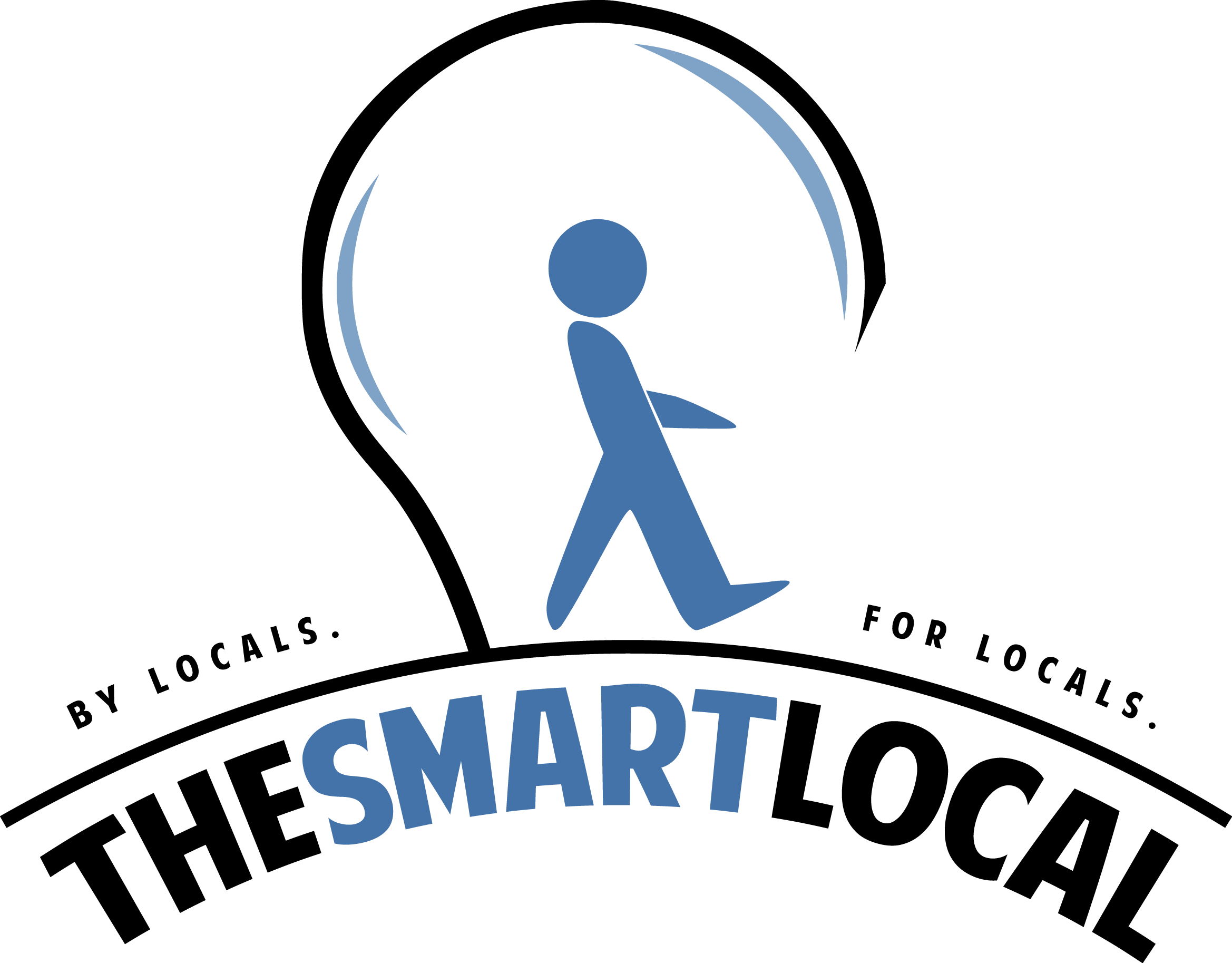 Drop us your email so you won't miss the latest news.