Best gaming laptops in Singapore
---
For tip-top performance, desktop computers are the go-to option with plenty of ways to personalise your own custom PC. But for gamers on the move and busy professionals shuttling around town, the best gaming laptops in Singapore are equal parts powerful and portable – some giving even desktops a run for their money. 
Packed to the brim with top-notch parts, gaming laptops might be known for their bulk and heft, but they offer tip-top specs: super-smooth displays, extreme graphical performance and even powerful speakers. For the ultimate versatility, these eight best gaming laptops in Singapore will be sure to cover work, play and everything in between:
Check out our articles on the best computers in Singapore:
---
1. Aftershock Apex 15 – affordable & slim build with ultra-sharp display
---

With a high display refresh rate of 165Hz, the display of the Apex 15 is ideal for action-packed first-person shooters like Valorant.
Packing top features into a compact device, gaming laptops can get pricey, but the Aftershock Apex 15 offers attractive specs at an affordable price. Priced well under the competition, it has an ultra-sharp 15.6" display for YouTube binges at 1440p for 80% more detail than most other 1080P gaming laptops, while creatives will enjoy its 100% colour accuracy for projects.
The CPU and GPU are the heart of any computer, and the Apex 15 lets you configure the latest and best, including the latest eight-core Intel 11th Gen and AMD CPUs and up to an Nvidia RTX 3080 graphics card – the top performer on this list. With your pick of top components, you can power through the most demanding games and intensive tasks like video edits and 3D project renders.

Aftershock PC's Apex laptops feature a high-quality, slim 26MM aluminium case with a versatile, minimalist design that's office-appropriate.
Though it's slim, the Apex 15 also packs a tactile and responsive mechanical RGB keyboard perfect for reports and assignments, or executing flawless in-game combos. For those constantly on the move, the system features a large 94 watt-hour battery, while the 1TB Samsung SSD within will keep a large library of documents and files quickly accessible within.
Price: From $2,275
Get Aftershock Apex 15X or the AMD variant Aftershock Apex 15R
---
2. Razer Blade 15 Advanced – smoothest visuals & surround sound
---

Image credit: @half_man_all_wolf_boy
Commanding the heftiest price on this list, Razer Blade 15 Advanced nonetheless dishes out eye-watering performance. For a truly immersive gaming experience, its 360Hz display boasts six times better smoothness than most smartphone displays, while its THX-certified speakers project booming surround sound for a cinematic experience.
Of course, at this price, it boasts the latest and the best components including an 11th Gen Intel CPU and an Nvidia RTX 3080 graphics card, but where it separates itself from the competition is its premium build. Like the MacBook series of laptops, and its body of the laptop is machined from solid blocks of aluminium, and at 15.8MM thick, it's hands-down the sleekest option on this list.

Image credit: Razer
Price: From $3,799
---
3. Lenovo Legion 5 – budget gaming laptop from $1,121
---

Image credit: @tuanduclaptop
Most gaming laptops come in at around $3,000, but the Lenovo Legion 5 is a top pick for gamers on a budget with a price tag of only $1,179. Opting for a more cost-efficient AMD Ryzen chip and an ample 16GB of RAM, you'll breeze through everyday tasks and multitasking. 
Compared to run-of-the-mill laptops, the Legion 5 is also a decent upgrade – especially for students. That's because it sports a 100% colour-accurate display and a separate mid-tier Nvidia GTX 1650Ti graphics card, ideal for video edits and other creative work. However, the limited 3-4-hour battery life might slightly limit your ability to work on the go. 
Price: From $1,079 
---
4. HP Omen 15 – quiet, cool and easy to upgrade
---

Image credit: u/naztynestor via Reddit
While laptops rule the roost when it comes to portability, most models today aren't the easiest to upgrade – which can make it difficult to keep your device up to date and running smoothly. For a quick, convenient multitasking or storage boost, the HP Omen 15 has a side door to let you add or swap out RAM and SSD cards.
The ease of upgrading gives it some of the versatility of desktop computers, but the Omen 15 offers plenty of nifty laptop features including a super-long 10-hour battery life. This efficient machine also sports ultra-silent fans so you won't feel self-conscious about jet engine-like noises as you hustle away in a hushed library or office.
Price: $2,499 
---
5. Dell Alienware M15 R3 – all-round performer with best aesthetics
---

Image credit: @yncelldigitalcentre 
For those looking for a unique, striking design, the otherworldly Dell Alienware M15 R3 sports a bold strip of LED lights on the rear, and is available in unique pearly-off white or off-black lunar-themed finishes. It's one of the best performing laptops on this list, and is able to handle games on max settings along with demanding apps like Premiere Pro without breaking a sweat. 
Though the M15 R3 is on the pricier side, you'll find plenty of refinements like a large selection of ports for USB and display accessories, along with a unique coating on metal surfaces to prevent fingerprints. It's also slim and light at just a touch over 2KG, but you might need to keep on a lookout for power outlets as tests show its battery to last around 4.5 hours in most situations.
Price: $3,799 
---
6. MSI GS66 Stealth – robust build quality & comfortable keyboard
---

Image credit: @tonyphungstudio
Busy students and professionals looking for a solid gaming session will love the looks, portability and performance of the MSI GS66 Stealth. Built and reinforced with aluminium, it's a solid piece of tech that will stand up to the stresses of daily use. Coupled with its ample 6-hour battery life, this makes for a highly practical workhorse that can last through long meetings or classes.

The MSI GS66 Stealth features an ergonomic keyboard developed together with Steelseries, along with a large and sensitive trackpad for mobile use.
Image credit: @ceotech.it
Like the Aftershock Apex 15, the GS66 Stealth also features a mechanical keyboard. Developed in conjunction with gaming accessory maker Steelseries, the keyboard is ergonomic and can accurately register even the most rapid sequences of keystrokes. You can also programme custom RGB lighting sequences to celebrate kills or to even warn you when it's time to reload.
Price: $3,649
---
7. Acer Predator Helios 300 – one-button boost for better game performance
---

Image credit: Predator Gaming
For a convenient way to transform your nine-to-five moneymaker into a supercharged gaming machine, the Acer Predator Helios 300 does just that with a simple push of a "Turbo" button. From there, it's all systems go as your device squeezes out an extra 3-5% of performance by prioritising gameplay and unlocking extra power from your processors.
This feature also gives extra juice for creatives on the go, who will also benefit from the ample 6-hour battery of the Helios 300. Especially for vloggers and creators, the three storage drives bays onboard offer a huge capacity for large libraries of video files and projects too. 

Image credit: @iamkeithph
Price: $3,098 
---
8. ASUS ROG Zephyrus G14 – most lightweight with best battery life
---

The ASUS ROG G14 weighs about the same as the smaller 13-inch MacBook Pro, but it lacks a webcam.
Image credit: @vishu_nobody
The lightest gaming laptop with the longest battery life on this list, the 1.59KG ASUS ROG Zephyrus G14 lasts a whopping 11H on a single charge, making it the top pick for those constantly on the move. It might not feature top-tier components, but for its price and portability, you'll still get plenty of power for day-to-day tasks and serious gaming.
As a bonus, the G14 also features an innovative mechanism that lifts the base of the laptop slightly for better ventilation when the lid is open – helping things stay cooler and apps to run faster. 
Speaking of design – you'll also be sure to have the most unique laptop no matter where you are, with a LED panel on the lid of your laptop that can be customised with animations or even colourful logos.
Price: $2,898 
---
Kick back with the best gaming laptops in Singapore
---
Whether you're a student, professional or embarking on an esports career, it's key to pick the right devices that cater to your lifestyle and needs. These best gaming laptops in Singapore are some of the top choices to consider, with different combinations of power, portability and functionality for your unique preferences.
Check out our other articles about gadgets and technology:
---
This post was brought to you by Aftershock PC.
Photography by Pichan Cruz.
Cover image credit: TheSmartLocal, @half_man_all_wolf_boy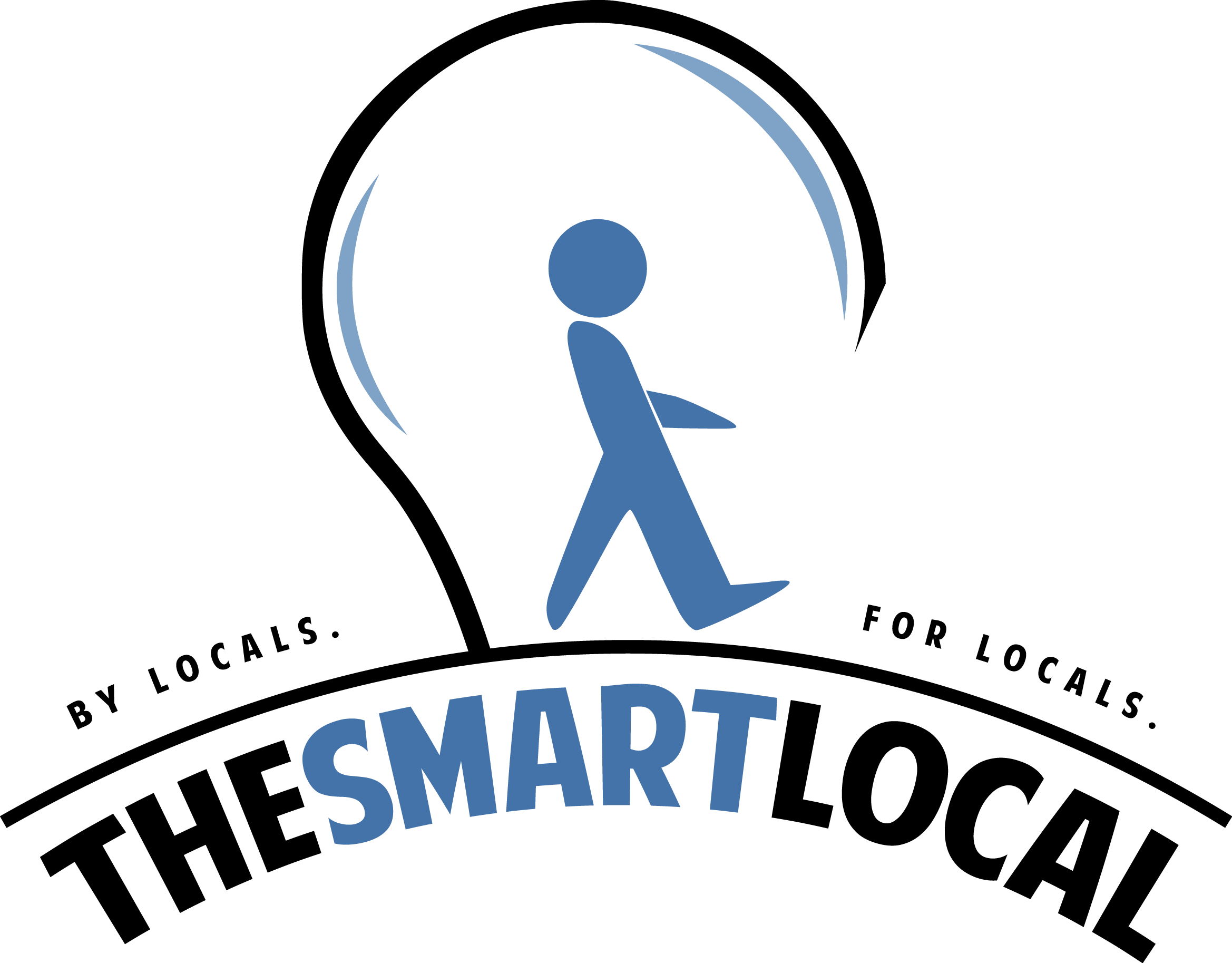 Drop us your email so you won't miss the latest news.