Cheap smartphone in Singapore
---
Whether it's for social media, messaging or a quick internet search, smartphones are constant companions for most of us – accompanying us to work, play and even to the loo. But these nifty devices seldom come cheap; the best smartphone options in Singapore can cost in the thousands, and for many of us, it's important to find affordable alternatives to fit our budgets.
New smartphone models are launched every other week, so we're keeping on top of the best options by studying specs and actual user reviews to bring you these top 10 cheap smartphone options in Singapore you can snag this 2020.
Note: This article was last updated in October 2020.
For more articles on technology in Singapore:
---
Choosing the best cheap smartphone in Singapore
---
As do-it-all devices, the best smartphones have to check a long list of boxes. From a vibrant, sharp display for Netflix to a powerful processor for Mobile Legends parties, we also count on our smartphones to have a good camera, long-lasting battery life and yet, somehow still have affordable price tags.
To cater to every budget, we've split our list into two groups: the best cheap smartphone options in Singapore within the $300 – $650 range that offer top-notch performance with some tradeoffs, and basic $150 – $200 options that provide a robust range of features at a bargain price.

For these devices, we've gone ahead to collect actual user feedback on the things they love – and don't love – about their daily phones. This way, we'll get the lowdown on real-life battery life, performance speed, camera quality and other day-to-day quirks.
We'll start off with the best cheap smartphone options in Singapore in the $300-$650 range: 
---
1. Apple iPhone SE 2020 ($649) – best processing power
---

Image credit: Apple
Price: At $649, the 2020 iPhone SE is the most pricey of the "budget" bunch, but it earns its place with the best processor on this list. 
Display: One of the main trade-offs that keeps the iPhone SE affordable is its display. At 4.7", it's the smallest display of the lot with large bezels, and its resolution is also not stellar: YouTube maxes out at 720P.
Camera: Even for cheaper options, many smartphones these days sport up to two or three rear-facing cameras. The single camera on the iPhone SE supports 4K video and portrait mode, but you'll miss out on Night Mode and fancy ultra-wide-angle shots.
Processing speed: Sporting the same processor as the top-tier 2019 iPhone 11 phones, the iPhone SE will easily handle demanding games like Call of Duty. More importantly, it also means that the phone will stay snappy for years to come.
Design: The large "forehead" and "chin" of the iPhone SE hasn't changed much since the 2014's iPhone 6, but its minimalist curved glass-and-metal design looks more classic than aged. 
Battery life: Its battery capacity is one of the smallest for its price, but the software helps it last a full day. Charging, however, takes 2.5 hours to get to 100%. 
Bonus features: Just like on other iOS devices, the iPhone SE 2020 is full of exclusive Apple features to boost productivity. Users will like the great-sounding stereo speakers, but there isn't a 3.5MM headphone jack for those looking to plug in for tunes. 
Verdict: Get if you're an Apple diehard who doesn't want to blow their life savings.
---
2. Samsung Galaxy A70 ($398) – best display for Netflix
---

Image credit: @domo_tronics
Price: The Galaxy A70 is a top choice for those looking to squeeze out as many features while keeping to their budget.
Display: Despite being called smartphones, our everyday gadgets are most often used for visual content like social media, gaming and entertainment. The Samsung Galaxy A70's generous 6.7" display lends itself well to gaming and watching movies. Its OLED tech, which is also more commonly found on more expensive phones, provides vivid and high-contrast visuals.
Camera: The 32MP primary and an 8MP ultrawide lens are your main options when it comes to cameras – the third lens is simply a depth sensor for portrait mode. Although not the most detailed especially in dark scenes, users like the colour production that makes for a vibrant IG feed. 
Processing speed: It's got quite a standard midrange processor, and the Galaxy A70 has no issue running demanding games like PUBG, even on ultra settings.
Design: The holographic back is its most recognisable feature and will be an instant hit among your friends. However, users have found the phone's exterior scratch-prone and are wary of its lack of waterproof certification, so you'll likely want to take precautions with a case while keeping it from liquids.
Battery life: To complement the viewing experience, the Galaxy A70 packs a large 4,500mAh battery that goes from 0% to 100% within 1.5 hours with the included fast charger.
Bonus features: It also has the new Samsung software which makes it easier to reach icons on larger phones even with one hand.
Verdict: Come for the upsized display, stay for the all-rounded performance.
---
3. Google Pixel 4a ($499) – best camera on a budget smartphone
---

Image credit: @i_sknair
Price: At $500, the Google Pixel 4a is still among the more expensive devices on this list. However, with one of the highest-rated cameras, it's an attractive option for those looking to dabble in photography or upgrade their social media feeds.
Display: Just like the Samsung, the Pixel 4a also has a vivid OLED screen. This produces better contrast and a wider range of colours, although the display itself is on the smaller side at 5.8".
Camera: Though it costs a fraction as much, the Google Pixel 4a produces images that users believe rival those produced by the best iPhone or Samsung devices. Even with a single camera, you'll get an accurate portrait mode, a capable "Night Sight" mode for pictures in the dark, and even an astrophotography mode that can capture the Milky Way!
Processing speed: The processor focuses on power efficiency, and some users report slight hiccups in daily use, especially when launching apps or scrolling quickly.
Design: Perfectly-sized for one-handed use, the plastic-bodied phone is lightweight and comfortable to the touch.
Battery life: Although the capacity is on the lower side at 3,140mAh, it's optimised to last a full day for most users.
Bonus features: The Pixel 4a boasts a 3.5mm port for wired earphones, but you won't get extra buds included in the box.
Verdict: If you're not a serious multitasker or gaming addict, get it for the tip-top camera performance that can rival phones that cost many times more. 
---
4. OnePlus Nord ($548) – best-performing Android phone with 5G
---

Image credit: @comet_busters
Price: The most expensive Android phone on this list, the OnePlus Nord is also the hardest hitting one in terms of overall performance. 
Display: Compared to most phones at 60Hz, the 6.44" OLED display on the Nord has a faster 90Hz screen refresh rate that will please hardcore gamers playing action-packed titles. But for the rest of us, everyday scrolling and swiping on Instagram will also be noticeably smoother.
Camera: With a whopping six cameras – two selfie, four on the rear –  the OnePlus has a full range of photography features. Users love the accurate portrait mode and Nightscape mode for dark scenes. The extra wide-angle selfie camera also comes in handy for group wefies.
Processing speed: Chrome tab hoarders will be delighted with the multitasking capabilities, and gamers of the most demanding titles can get a boost with the Fanatic Mode that channels processing power to your game of choice.
Design: The Blue Marble finish of the phone is instantly recognisable, but you can opt for Gray Onyx for a more understated look. Made from glass and metal, it feels premium, but you'll want to keep it from splashes and spills as it isn't officially certified waterproof.
Battery life: The 4,115mAh battery charges very quickly – 70% within the 30 minutes you take to prep each morning, but battery life is the Achilles' heel of the device. It can last a full day of use, but you'll want to carry a portable charger if you're a heavy gamer.
Bonus features: 5G isn't mainstream in Singapore yet, but the OnePlus Nord is one of the more affordable, future proof 5G smartphones that ensures you won't FOMO in a couple years when everyone around you is zipping around the web on super-fast networks.
Verdict: If you're looking for top-notch all-round performance, and want to stay on top of the 5G game, this one's for you.
---
5. Sony Xperia 10 II ($485) – best design and durability
---

Image credit: @xperiasite.pl, @urbansmartphone.id
Price: For a brand that prides itself on professional cameras and luxury TVs, Sony's Xperia 10 II is a reasonably-priced option for an elegant, well-built smartphone.
Display: At 6", its OLED display is on the smaller side, shaped much taller and narrower than other phones, it displays more content at a glance and even supports Multi-Window multitasking. In landscape, you'll also be able to fully enjoy widescreen movies without any annoying black bars.
Camera: This is a practical smartphone, and the triple camera setup bears testament to that. The ultrawide, standard and telephoto cameras provide a full zoom range, and users love the accurate colours it produces.
Processing speed: Graphics and processing power aren't its strong suits, but you'll be fine if you don't regularly perform demanding tasks like playing Fortnite or editing videos.
Design: It's easy to mistake it as a thousand-dollar flagship phone. The Xperia 10 II is robust, featuring the same toughened glass found on the Samsung Galaxy S20, and can withstand being submerged underwater. 
Battery life: There's no fast charging on the Sony, but the small 3,060mAh battery juices up within a couple of hours and is optimised to last a full day.
Bonus features: To take advantage of the phone's unique form factor, the phone has Side Sense, which lets you quickly switch between apps with just one hand.
Verdict: The Sony Xperia 10 II is a sleek and elegant option for a taste of luxury on a budget.
---
6. Oppo A92 2020 ($399) – best selfie cameras
---

Image credit: @opponigeria
Price: Costing about the same as the Samsung A70, the Oppo A92 appeals to a more youthful, vibrant crowd.
Display: The Oppo A92 has a generous 6.5" LCD display that is sharp with rich colours, but doesn't get very bright for outdoor use under direct sunlight.
Camera: The Oppo's quad rear cameras support a full range of features like Portrait and Night modes. You'll also get a beauty mode that uses AI to detect gender and age for a personalised boost for selfies.  
Processing speed: With a generous amount of RAM and decent processing power, the Oppo A92 can handle your most demanding titles like Call of Duty Mobile, PUBG and Asphalt 9 without breaking a sweat – it'll just take an extra moment to load.
Design: Apart from a more understated Twilight Black design, you can opt for Stream White – a shimmering aquamarine-to-pearlescent-white gradient that's sure to turn heads.
Battery life: At 5,000mAh, the Oppo A92 offers the largest battery capacity in this category, and you can even use it as a power bank to charge other devices.
Bonus features: The phone comes with a clear case and screen protector already installed, so you won't have to do extra shopping for these essentials. It also has stereo speakers for more immersive YouTube sessions.
Verdict: The stunning design is one of its main draws, but the large 5,000mAh battery, stereo speakers and decent overall performance seal the deal.
---
Phones under $200
---
For those looking for the ultimate value with a core of essential features, these best cheap smartphone options in Singapore under $200 offer the most bang for buck. 
---
7. Xiaomi Redmi Note 9 ($189) – best battery life
---

Image credit: @xiaomi.kktc
With more than 25% extra battery capacity compared to most flagship phones, the 5020mAh battery on the Xiaomi Redmi Note 9 can easily last two days with some juice to spare. There are quad cameras, but the 48MP main and 8MP ultrawide are the main attractions. They produce crisp and balanced shots especially well-lit situations, but its Night Mode isn't the sharpest.
To complete the experience, you'll get a large, bright and sharp 6.53" LCD display that extends from corner to corner, with a tiny circular hole cut out for its selfie camera. 
---
8. Nokia 6.1 Plus ($174) – best software experience
---

Image credit: @chandrapramanap
Made from glass and metal, the Nokia 6.1 Plus goes to show that scoring a good bargain on a smartphone doesn't mean having to deal with plasticky build quality and a kitschy user experience. It supports Android One, a special programme that ensures prompt and constant Android updates and an unadulterated pure Android interface.
The 5.7" LCD screen features toughened glass for durability and delivers punchy colours for all your Kdrama bingeing needs. Users praise the 6.1 Plus for dependable performance, although its basic processors do stutter a little during demanding first-person games Call of Duty Mobile. 
---
9. Huawei Y6s ($150) – best speakers
---

Image credit: Carousell
Sporting a loud and clear speaker, the Huawei Y6s might be the cheapest smartphone of the bunch but it is ideal for media consumption without fussing with tangled wires or Bluetooth pairing.
The rest of the phone is simple but effective. Its single camera produces sharp and vivid images, and its older 6.1" LCD screen has a slightly lower resolution yet the difference is hard to tell. Its battery is modest, but it easily lasts a full day since there are no high-powered features to drain it. 
An important note for Huawei phones: the Y6s also has full access to the Google Play Store without any workarounds, so you'll have no issue accessing YouTube, Google Maps and Gmail. 
---
10. Vivo Y12 ($189) – best visuals for gaming
---

Image credit: Shopee
Gaming phones usually cost top dollar, but the Vivo Y12 offers a dedicated Turbo gaming mode at a competitive price. It has a huge 5,000mAh battery that lasts more than two days of regular use, and comfortably over a day with some gaming. 
The mega-sized battery does take a full four hours to get to a full tank, so you'll want to leave it plugged in overnight. Nonetheless, you'll be able to share the love with reverse wireless charging that lets you top up friends' devices or accessories on the back of your phone. 
On the camera front, you'll get a 8MP ultrawide camera to augment the main 13MP shooter – both give crisp results, but can get grainy in low light situations. 
---
Choosing the best cheap smartphone in Singapore for your needs
---
More than our TVs, computers or any gadget, we depend on our smartphones throughout the day and for a whole variety of tasks. Whether you're a photography enthusiast, self-professed gamer, or a Kdrama addict – picking the right cheap smartphone in Singapore that offers the features you need will go a long way to meet your everyday needs.
Check out our other articles on the best gadgets to get in Singapore:
---
Cover image credits: @domo_tronics, @opponigeria, Pexels
The products have been ranked in terms of features and price from sources and reviews online.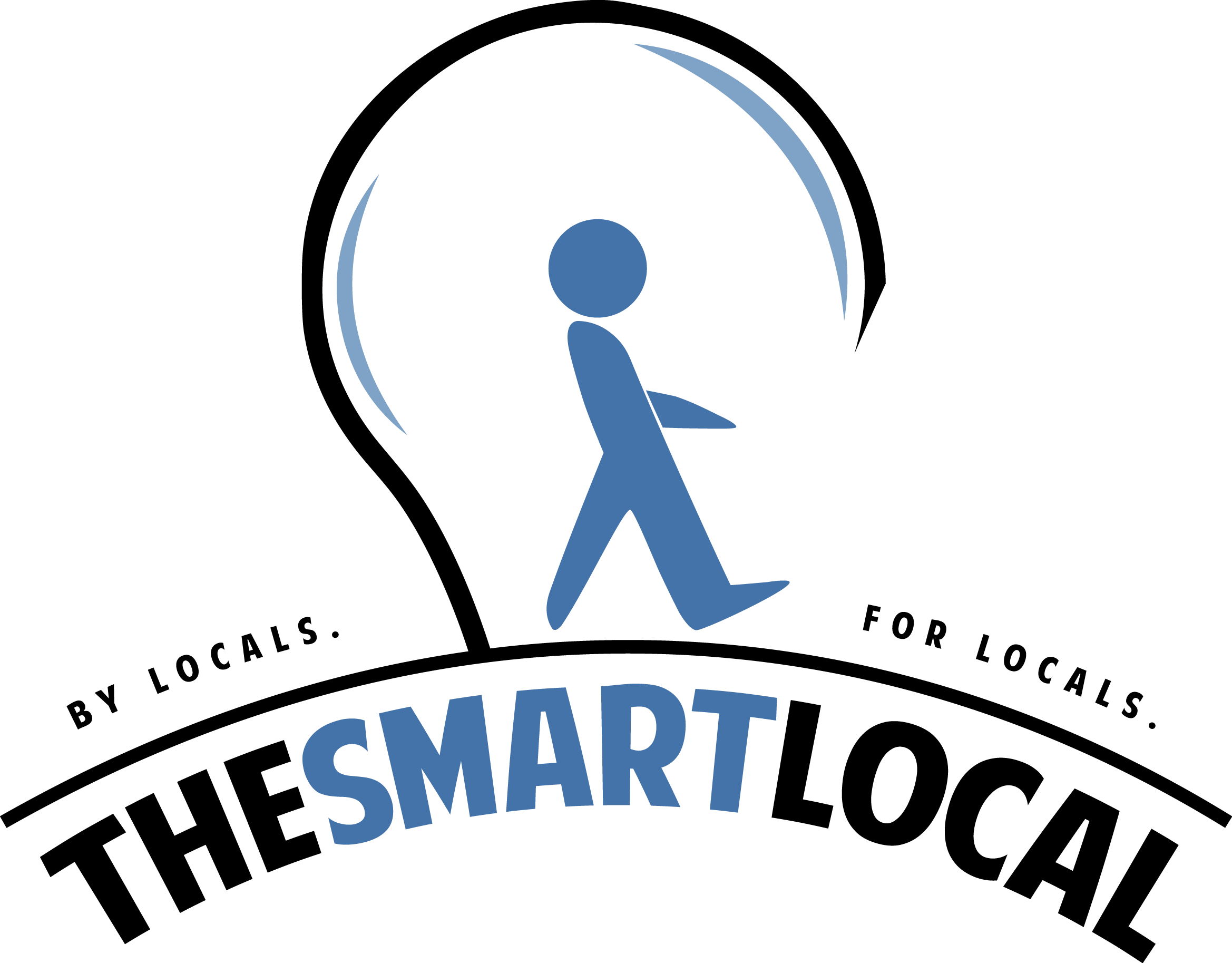 Drop us your email so you won't miss the latest news.