Top coffee machines in Singapore
---
Many of us rely on 3-in-1 coffee for that convenient boost of energy during busy days, but nothing really beats a hot cup of freshly brewed coffee. 
If you want that delicious aromatic brew the first thing each morning, here are 9 best coffee machines in Singapore that will help you achieve a cafe cuppa experience in the comfort of your own home.
---
What coffee machine should I buy?
---
To make it easier for you to decide which coffee machine would suit your needs best, you will first need to know the difference between drip brew coffee and espressos. Drip brews give you a standard cup of black coffee whereas espresso and capsule machines brew potent espresso-style coffee that can be drunk on its own but can also be diluted with coffee or milk.
---
Capsule machines
---

Nespresso, Nescafe and ESE pods (left to right).
Image credit (left to right): GGC Coffee, Flickr, Maxi Coffee
The most common pods you'll find in Singapore are from Nespresso, Nescafe and ESE (easy serve espresso) pods. With pods from many other coffee brands like Starbucks, L'Or and even local roaster Hook Coffee, Nespresso (from $0.70/pod) is the most popular choice on our shores. 
Unlike Nespresso, most of Nescafe's coffee flavours are mostly from their own Dolce Gusto line (from $0.60/pod), although they do carry pods from Starbucks as well. ESE pods (from $0.90/pod) on the other hand, has a smaller variety of flavours, but the good thing is that they can be easily found at neighbourhood supermarkets. 
Bear in mind that each machine only takes one kind of pod, so be sure to choose your machine wisely.
Pros: Convenient and time-efficient while providing a consistent taste
Cons: Creates waste that sometimes cannot be recycled
Best for: Beginners
---
Espresso machines
---
While capsule machines are a convenient way to get an espresso, a full-fledged espresso machine lets you use your choice of ground coffee for the freshest cuppa possible. Its manual process lets you have the greatest control over the final product.
Pros: More control over brewing process, uses freshly-ground beans.
Cons: Requires some skill to master
Best for: Coffee enthusiasts keen on perfecting their brew
---
Drip coffee machines
---
Drip machines are most commonly found in office pantries, but they're ideal for home use for coffee-drinking families or those who drink multiple cups daily. Capable of brewing large batches of coffee, they're simple to use and can even be scheduled the night before for a fuss-free morning. 
Pros: Most convenient method, makes large batches of coffee.
Cons: Less control over taste and quality, thorough cleaning is required.
Best for: Families and people who like a simple cup of drip coffee
---
– Capsule coffee machines –
---
1. Nescafe Dolce Gusto Piccolo XS – makes both cold and hot drinks
---

Image credit: Tech Advisor
Other than being able to produce a good hot cup of coffee, it is compatible with pods that are tailored for cold drinks as well. All you'll need to do is add ice to your cup before placing it under your machine for coffee. 
With the ability to brew over 30 types of drinks from espressos to hot chocolate, this would be ideal if you are someone who hosts guests often or just want to explore a variety of different drinks.  
Price: $99
Pod Type: Nescafe Dolce Gusto
Get the Nescafe Piccolo XS
---
2. Nespresso Essenza Mini – slim and compact
---

Image credit: BuyMoreCoffee
If you're looking for something compact for a small kitchen countertop, this is for you. Taking up less than a palm-width of space, this slim machine can easily fill the gaps between your other kitchen appliances.
With only 2 programmed settings built into the machine, this would be suitable for those of you who want that quick dose of caffeine fast and easy in the morning. The Essenza Mini also comes in grey, and its built-in water reservoir and compact size makes it ideal for the living room or study.
Price: $168
Pod Type: Nespresso
Get the Nespresso Essenza Mini
---
3. Nespresso Lattissima One – best for lattes and cappuccinos
---
Image credit: CG Trader
For those of you who love milky coffee beverages like a latte or a macchiato, you would know how hard it is to brew a legit one at home. With the Nespresso Lattissima One, you'll be able to enjoy that frothy cup of cappuccino at home without barista-level skills.
All you need to do is to fill the milk container and you'll have your atas-looking beverage at a press of a button. If you're worried about cleanliness, the frothing components are easily disassembled and are dishwasher-safe.
Price: $368
Pod Type: Nespresso
Get the Nespresso Lattissima One
---
– Espresso coffee machines –
---
4. Breville Barista Express – cafe-style espresso with manual controls
---

Image credit: Brew Ratio
Although espresso machines generally require a steeper learning curve compared to other brewing methods, the Breville Barista Express makes this process easier for you. With a built-in burr grinder and milk frother, it's an all-in-one tool to help you recreate the cafe experience at home. 
This machine is semi-automatic, meaning that the brewing process is manual but the machine controls other factors such as water temperature and ground size, sparing you the nitty-gritty for your daily cuppa. 
Price: $1,300
Coffee: Roasted beans
Get the Breville Barista Express
---
5. Krups EA8108 – makes two drinks at the same time
---

Image credit: KRUPS UK Youtube
Some of you may relate to the feeling of dread when you urgently need that morning cup of coffee but have to wait for your SO to finish making theirs before it's your turn. With the Krups EA8108, there'll be no need to get his and hers separately –  it brews a double shot that's good for 2, but it's also convenient for an extra dose for a productive day ahead.
It's a fully automatic machine with an integrated grinder, so everything is done for you at the touch of a button. This makes it suitable for people who enjoy espressos brewed from scratch without the hassle of having to learn the bells and whistles of a manual espresso machine.
Price: $699
Coffee: Roasted beans
Get the Krups EA8108
---
6. De'Longhi Dedica Style EC685 – for both espresso and capsules
---

Image credit: CG Trader
This one is for those of us who love tinkering with espressos but still want that convenient capsule-brewed cup of coffee to fall back on. With functions that allow for both ESE capsules and ground coffee, the De'Longhi Dedica Style lets you experiment with espresso in your free time but still get a convenient cup of fresh brew on busy mornings. 
With only 3 functions – one cup, 2 cup and steam, this beginner-friendly machine will be great for those just entering the world of espresso machines. It comes in red, black and silver and has a slim build, making it suitable for most kitchens.
Price: $449
Coffee: Ground coffee
Get the De'Longhi Dedica Style EC685
---
– Automatic drip coffee machines –
---
7. Philips Grind & Brew HD7762/00 – use 2 different types of beans
---

Image credit: Philips
For those of us looking to get that quick boost of caffeine in the morning, a good drip coffee machine is all we need. With 2 bean coffee containers that can each store up to 125g of beans, the Philips Grind and Brew allows you to easily choose between 2 different types of coffee depending on your mood. You can even opt to blend both types of beans in a single brew as well.
Besides being able to make 2-10 cups of coffee, this machine is also able to keep your coffee warm for up to 2 hours. All its functions are controlled by a single knob, making it easy to sort out your morning joe in seconds.
Price: $239
Coffee: Roasted beans
Get the Philips Grind & Brew Coffee Maker HD7762/00
---
8. PowerPac PPCM301 Coffee Maker – brew both coffee and tea
---

Image credit: Lazada
Unlike the Philips, the Powerpac PPCM301 does not have a bean storage container, but it allows flexibility for those who want to try different coffee grounds and tea. Able to keep beverages warm up to 75ºC, this no-frills machine ranks high for a simple, convenient machine that doesn't break the bank.
Price: $22.90
Coffee: Ground coffee
Get the Powerpac PPCM301 Coffee Maker
---
9. Braun KF7120 Filter Drip Coffee Maker – schedule brews in advance
---

Image credit: Letgo
For those of us who enjoy waking up to a cup of coffee without having to wait for it to brew, the Braun KF7120 allows you to schedule your coffee up to 24 hours in advance – letting you enjoy a fresh cup each morning right when your alarm goes off.
Even if you're occupied by emails and calls right from the get-go, you can opt to keep your brew warm for a grab-and-go at any time. This machine also has a cleaning cycle for a regular rinse to keep things fresh. Its compact, squarish shape lets it easily fit on most kitchen countertops as well.
Price: $139
Coffee: Ground coffee
Get the Braun KF7120
---
Best coffee machines to get in Singapore
---
There's something about a rich, fresh cup of coffee that helps us start our day right. To enable you to start racking up savings on your daily cafe-bought lattes, these best coffee machines in Singapore will let you conveniently brew a potent, fragrant cuppa to kick-start every morning.  
Check out our other articles on the best appliances to get:
---
Cover image credit: Brew Ratio, Tech Advisor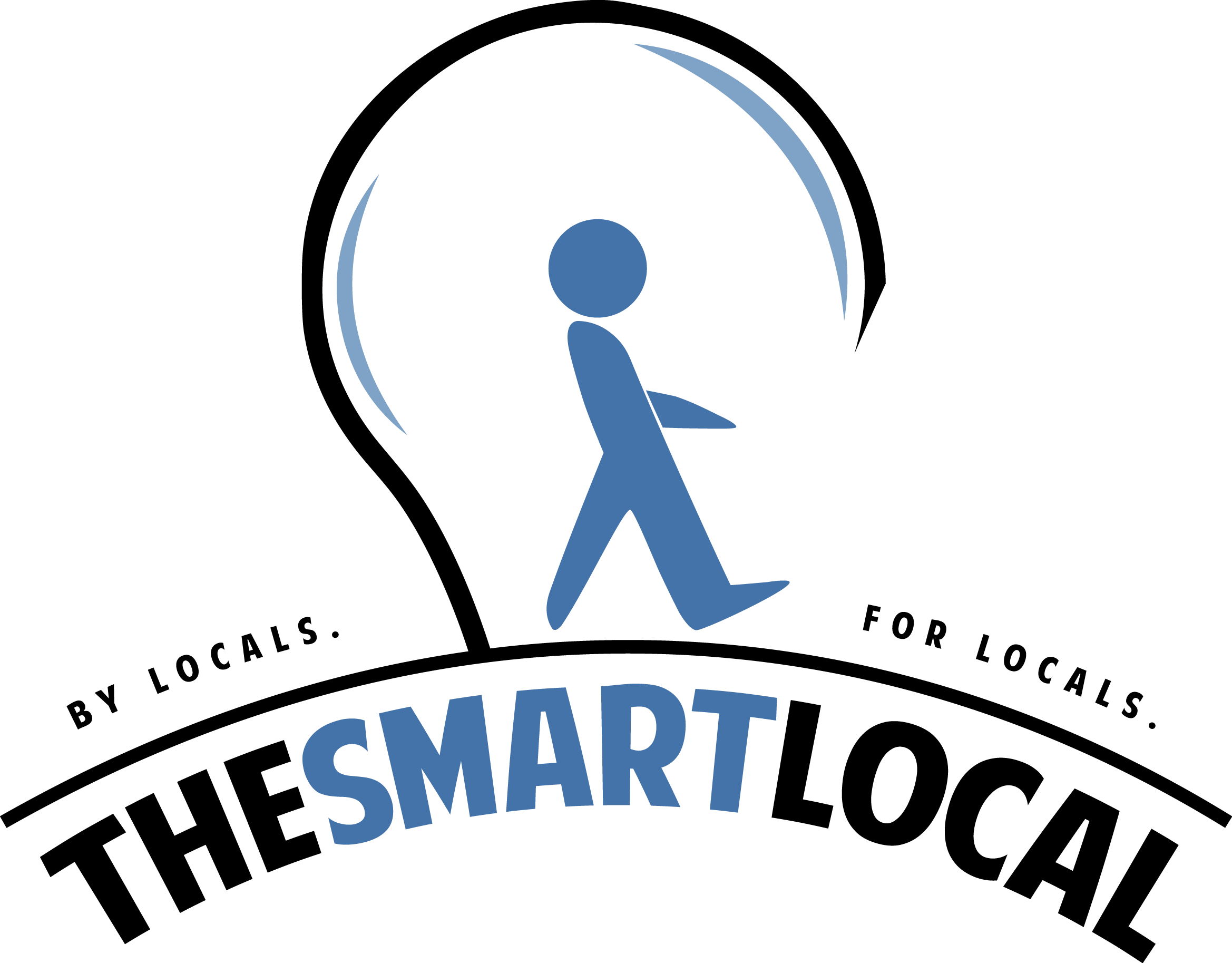 Drop us your email so you won't miss the latest news.