Bucket list ideas in Singapore
---
Living in an urban jungle like Singapore can seem stifling at times, and to escape, we'd usually head overseas to check off unique bucket list ideas. But there's no need to spend an exuberant amount on plane tickets and hotels when there's plenty of fun to be had right within our borders – especially with the COVID-19 situation not permitting travel for the time being.
From bungy jumping to swimming with dolphins, these once-in-a-lifetime experiences bring much-needed excitement into our lives. Bookmark these so you'll know just where you can try everything you've always wanted to right here in Singapore.
P.S. On top of experiencing these bucket list ideas, read till the end to also find out how you can recreate the feelings in these moments in exciting, physical creations.
---
1. Bungy jump – AJ Hackett Sentosa
---
There's no need to travel to New Zealand when you can take a literal leap of faith at AJ Hackett Sentosa by bungy jumping off a 50M tower. Bask in the panoramic view and warm sun of Siloso Beach before diving down yourself. While it's only 3-4 seconds of free fall, the adrenaline will stay with you for a lifetime.
As a reopening special in Phase 2, this high-thrill experience is currently priced at just $49 (U.P. $159). And if you need some neat-looking shots for your IG feed, a photo or video package is $89, or $109 for both.
Price: $49+
Address: 30 Siloso Beach Walk, Singapore 099011
Opening hours: Sun-Thu 11.30AM-7PM | Fri-Sat 11.30AM-9PM (closed on Mon-Wed)
Telephone: 6911 3070
Website
---
2. Go island-hopping on a yacht
---
Image credit: @bernadogautier
You don't even need your passport to go island-hopping since Singapore already has plenty of hidden islands for you to explore. The sandy beaches over at Lazarus Island and pristine waters at Sisters' Islands are perfect getaways from the hustle and bustle of the CBD or WFH. 
And to get there? Via a fancy yacht, of course. Let's face it, we've all dreamt of being perched on a boat, sipping champagne with the sea breeze in our hair. Luckily, yachts from The Yacht Club or Marina at Keppel Bay start from $488 for 4 hours so that you and your friends can make that luxury life a reality.
---
3. Theatrical dinner experience – ANDSOFORTH
---
Image credit: Andsoforth
You might not usually like to have your meals disrupted, but in ANDSOFORTH's case, you'd make an exception. Theatre fans in particular will enjoy the immersive theatrics, performances and interactions while you feast on a 5-course meal of international cuisines. 
Image credit: Andsoforth
Past themes include Dinner in Wonderland and Valhalla & The Chambers Of Asgard – all with their own uniquely designed set. Coming up from August to December 2020 is "Around The World In 80 Days" that'll have you bringing your fork and knife across virtual oceans, jungles and deserts. 
The venue changes for each edition, so stay tuned to their website to see where the next one will take place at. 
Price: $128+
Website
---
4. Dine at a Michelin Star restaurant
---
Image credit: Odette
Out of the 242 Michelin-certified restaurants in Singapore, 5 of them have 2 stars and only 2 have the prestigious 3-star rating. So when you finally feel like splurging on some gastronomic delights, head to Odette for a classic French fine dining experience. 
Dishes like Confit Wagyu Short Ribs ($98) or Almond & Cherry Clafoutis ($48) are made with premium ingredients you wouldn't get to try on a regular dinner outing. 
Image credit: @shoukouwa
Alternatively, Japanese restaurant Shoukouwa offers similar pampering with skillfully sculpted sushi. Their Mio ($220) lunch set or Hana ($450) omakase set will send your taste buds on a trip across the East.
Odette
Address: 1 St Andrew's Rd, #01-04 National Gallery, Singapore 178957
Opening hours: Mon-Sat 12PM-1.15PM, 7PM-8.15PM (closed on Sun)
Telephone: 6385 0498
Website
Shoukouwa
Address: 1 Fullerton Rd, #02-02A One Fullerton, Singapore 049213
Opening hours: Wed, Sat, Sun 12PM-3PM | Tue, Wed-Sun 6PM-8.15PM (closed on Mon & Thu)
Telephone: 6911 3070
Website
---
5. Camp in an aquarium – S.E.A. Aquarium Sentosa
---
Image credit: Resorts World Sentosa 
If camping at East Coast Park isn't up your alley, level up by planning your next overnight stay at S.E.A. Aquarium instead. Yup, you can actually spend a night at Singapore's aquarium attraction. With the Ocean Dreams package ($158), you'll be camping right next to the open ocean gallery so instead of counting sheep, you can count fish to doze off.
On top of that, there will be a guided tour during the night so you can learn lesser-known facts about our underwater friends. Supper, breakfast and a sleeping bag are provided together with your stay too.
Price: $158+
Address: 8 Sentosa Gateway, Sentosa Island, Singapore 098269
Time: 6.30PM-10AM the following day (for Ocean Dreams bookings only)
Website
*This programme is temporarily unavailable due to COVID-19. 
---
6. Feed elephants on a safari tour – Night Safari
---
Image credit: @nightsafari.sg
It's not every day you get the chance to get up close and personal with an elephant. At Night Safari, hop onto the Safari Adventure Tour ($158) and let a buggy bring you around the park as if you were in the wild. And at the end of the trail, you'll get to feed an Asian elephant that, fun fact, eats 150KG of leaves a day.
Included in the tour are specially reserved seats for the popular Creatures Of The Nights show so you can see the nocturnal wonders like wombats and hyenas in action.
Price: $158+
Address: 80 Mandai Lake Rd, Singapore 729826
Opening hours: 7.30PM-12AM, Daily
Website
---
7. Ride a horse through nature – Bukit Timah Saddle Club
---
Image credit: Bukit Timah Saddle Club
If you want to live your fantasy of riding a horse across a lush green park, Bukit Timah Saddle Club can provide just that. From $105 you can go on a guided trail ride across the picturesque Bukit Timah nature area, and as a British Horse Society-approved facility, you can rest assured knowing that their practices are ethical too.
For those seeking to take their horse-riding one step further and explore it as a hobby, beginner lessons start from $430 for 4 lessons. 
Address: 51 Fairways Dr, Singapore 286965
Opening hours: Tue-Sun 7AM-11AM, 3.30PM-7PM (closed on Mon)
Telephone: 6466 2264
Website
---
8. Swim with dolphins underwater – Dolphin Island Sentosa
---
Image credit: @grunge_mar
You don't need to go to Bali or Australia for a dolphin-swimming adventure. At Dolphin Island in Sentosa, you're given the rare chance to interact and swim alongside these majestic creatures. 
Image credit: @nicotineleow
The Dolphin Adventure ($130) will allow you to get into a pool with the brainy mammals, where an instructor will guide you on how to interact with them. The dolphins will even gracefully push you along the water on a bodyboard. Meanwhile, the Dolphin Trek ($150) attraction brings you fully underwater with breathing apparatus as the dolphins swim together with you.
Price: From $130
Address: 22 Sentosa Gateway, Singapore 098136
Opening hours: 10AM-5PM, Daily
Website
*This programme is temporarily unavailable due to COVID-19. 
---
Checking off bucket list ideas in Singapore
---
Life's too short to not check off things that you've always wanted to do. With so many interesting bucket list ideas in Singapore, you can keep your passports at home and take a trip around our island to spark some lifetime memories right here in Singapore. 
---
Recapture life's electric moments with MINI's The Electric Conversion
---
Checking off bucket list ideas is a sure way to experience electrifying moments, and if you've got some of your very own to share, it could win you the chance to re-create the feelings you felt during these moments.
MINI is offering this opportunity with The Electric Conversion – where 10 lucky winners get to see their unforgettable experiences recaptured and converted into original creations. If you're one of the lucky winners, MINI will employ professionals dubbed the "electric engineers" – ranging from visual artists, dancers and cocktail mixologists to help bring your past feelings of euphoria to life. 
It could come in the form of a sizzling cocktail that's reminiscent of your 50M bungy jump or a floral sculpture to jog your memory of a tranquil horse-riding trail – the possibilities are plenty.
A cocktail creation from Native Bar and an artwork by artists Leng Soh are just some examples of the creations that could be made for you
Image credit: Native Bar, Leng Soh
Be it a life-changing adrenaline rush like skydiving, or a hilarious story about your first kiss, MINI wants to hear about them. 
The completely eco-friendly model will not only let you do your part for the environment, but it also possesses excellent handling.
Image credit: MINI
Inspired by MINI's very first electric car that's launching in Singapore from 26th August 2020, the contest will be a great way to reminisce your best memories while also creating brand new ones. Not only does the new model retain MINI's sleek and iconic design, but it also boasts zero emissions that will help you do your part for the environment. 
Plus, one full charge can last you up to 270KM – that's more than the entire perimeter of Singapore. 
Creativity is limitless, and MINI's Electric Car and The Electric Conversion campaign proves that creating once-in-a-lifetime moments is achievable. Be sure to follow MINI on their Facebook and Instagram for more updates.
---
This post was brought to you by MINI Asia.
Cover image adapted from (clockwise from top-left): AJ Hackett Sentosa, Bukit Timah Saddle Club, Resorts World Sentosa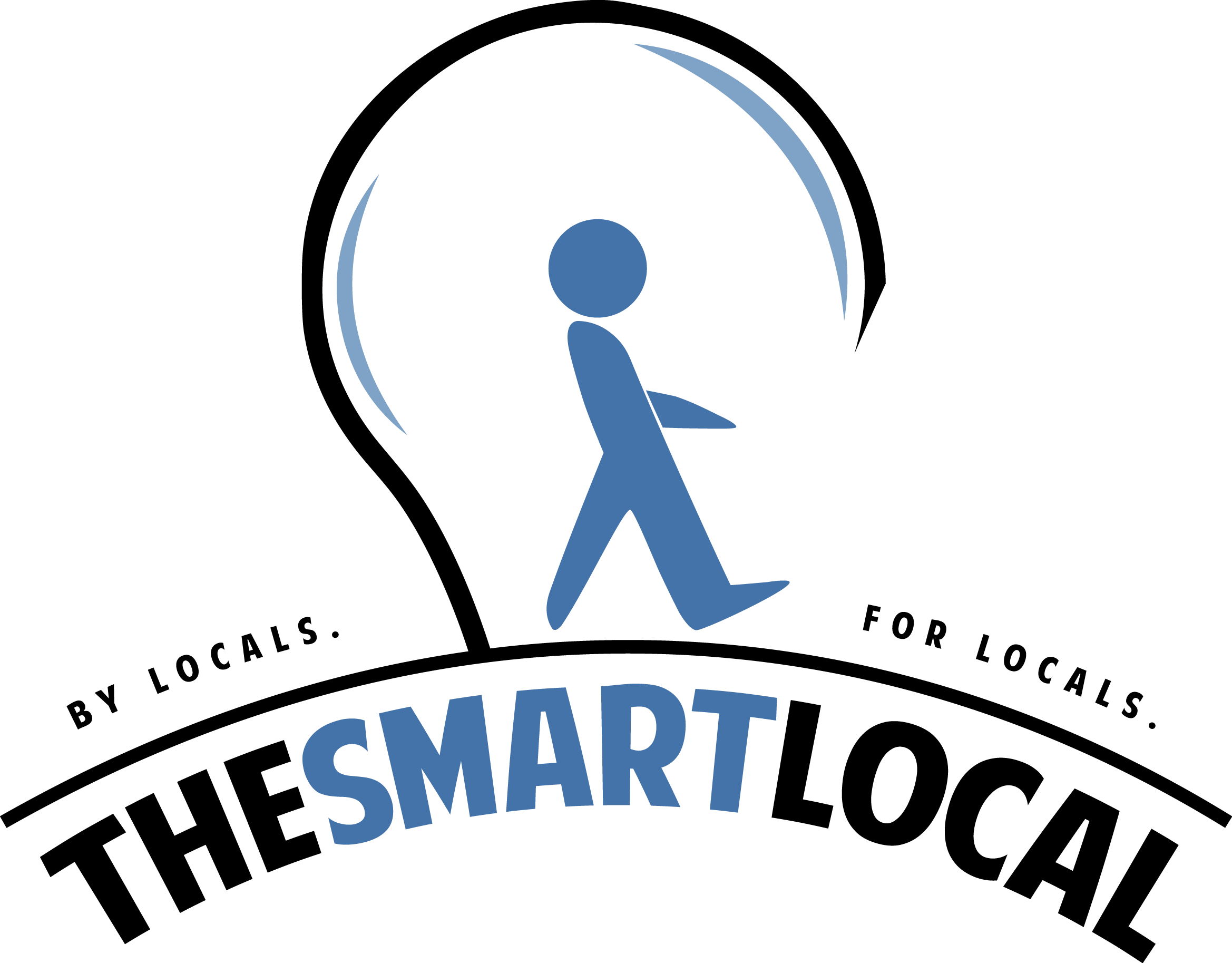 Drop us your email so you won't miss the latest news.