Singapore Airlines Restaurant A380
---
It's been a good while since most of us experienced the joy of hopping on a flight, off to a new adventure. While we may not be able to travel any time soon, you may have heard this: Singapore Airlines has launched a limited-time Restaurant A380. 
Providing a fresh experience of a different sort, Singapore Airlines is giving "passengers" the chance to dine on board a grounded A380 plane. And let me tell you – it'll induce all those holiday feels. Just like an actual flight, meal experience tickets are split into Economy, Premium Economy, Business and Suite Class, priced from $50++ to $600++.
We tried Economy and Business Class for ourselves to see if the experiences are actually worth their weight in gold. From meal selections and free flow of beverages to an exclusive aircraft tour and a limited edition bag of goodies, here's a sneak peek of what to expect if you've got one of these coveted tickets sitting in your email inbox.
---
The Economy menu & experience on Restaurant A380
---
Airplane food isn't new to us. We've eaten our fair share of Omelette with Sausage or Chicken Rice, but these onboard meals are nothing to brag about unless you're flying Business or First Class. But beyond the regular "chicken or fish" options, Restaurant A380 elevates the cabin dining experience with an exclusive menu curated by renowned Singaporean chef, Shermay Lee. 
We half-expected the food to arrive on that familiar grey tray, but instead, our meals came nicely plated on a cloth-lined tray. The economy meal consists of an appetiser, main and side of bread; and in true inflight fashion, you're given the option of choosing from not just two, but three mains: chicken, pork and salmon.
The roasted chicken salad appetiser was a good start, comprising two slices of tender chicken laid atop a bed of savoury potato and pumpkin tossed in a seaweed sesame dressing. Some say the dry cabin air that reduces taste sensitivity, and that is what makes airplane food bland. But flavour was not lacking in our bites here.
With a name that screams "speciality dish", Shermay Lee's Selection was the most intriguing option of the lot. Not much was shared about the dish on the online booking page where we had to preselect our meals prior to heading down, but I decided to go with it anyway and was pleasantly surprised to be served an aromatic, homely Peranakan-inspired dish.
Peeling open the aluminium foil cover – what's an airplane meal without one? – revealed a steaming hot ayam tempra, or braised chicken smothered in peppery soy sauce, alongside fried sambal brinjal. Those with a low spice tolerance might be glad to know that the sambal is mild, although the earthy and sweet flavours still cut through. 
My colleague, Huy, on the other hand, tried the Miso Kakuni. Evocative of Japanese bento boxes, the platter comprised miso-stewed pork, seasoned steamed vegetables and bamboo shoot rice, shaped into three short rolls. The dish, according to Huy "smelt like Tokyo", and brought to mind good ol' memories of his past trips there.
Singapore Sling
Just like on a regular Economy Class flight, each meal also comes with two complimentary alcoholic drinks. Pick from Tiger beer or a house pour of red or white wine, or request for cocktails such as Singapore Sling or G&T – these are made to order. 
There's also free-flow standard cart options such as Coca Cola, orange juice, coffee and tea available throughout the meal.
Verdict: 6.5/10. The food, although not spectacular, was satisfactory in terms of portion size and taste. Overall, it was worth the amount paid, especially with the complimentary alcohol. As an added bonus, safe distancing measures also left us with a whole row of seats to ourselves, something unheard of on a regular pre-COVID flight. Plus, there was no one behind us to give a "tsk" as we reclined our seats.
There was, however, a long wait before the meal was served, but that might have been due to the fact that we visited on their opening day, so to be safe, don't come in ravenous!
---
The Business Class menu & experience on Restaurant A380
---
If you really want to treat yoself, then opt for the Business Class dining seat that costs $321/pax. Kicking back in one of these more spacious seats is likely on many people's bucket list, and now that you can wine and dine in one without forking out a fortune on a flight ticket, consider it a golden opportunity.
I was almost tearing up from simply adjusting myself on the cushy, leather seat in preparation for the next 3 hours, fuelled by overdue wanderlust since the travel ban was imposed earlier this year. But the only adventure my colleague and I were going on this time was a gastronomical one – and despite the slightly awkward lack of ambience music, our appetites were ready.
To kick things off, we were served SIA's Signature Satay. Now, I know netizens weren't too keen on and kind about how they looked when reviewers of the SIA home meal delivery posted photos of them online recently. But what the satay lacked in presentation, it made up for in flavour. The meat on each stick was charred nicely and was more thicc compared to your usual hawker skewers, giving a more even 1:1 ratio of meat to complementary peanut sauce.
SIA's Signature Satay
There are 4 Business Class dining options: renowned chef's Shermay Lee's curation of locally-inspired food, and 3 selections of International cuisine. Between my colleague and I, we opted for a seafood course for the International Selection, and of course our interests were piqued by Shermay Lee's buzzed-about Nasi Lemak. Here's how they fared.
---
Shermay Lee's Selection – Dinner
---
The appetiser consisted of a Chicken, Prawn and Jellyfish Salad with Coleslaw Dressing – a tangy dish where the jellyfish was the clear standout. Despite its rubbery texture, the jellyfish went down smoothly and hand-in-hand with the bed of crunchy lettuce. Inspired by the 'Four Heavenly Kings' of chefs in 1950s and 60s Singapore food, it easily called to mind classic Chinese wedding banquet starters.
The Nonya Grandma's Nasi Lemak includes a side of chilli and cucumber slices too
Nonya Grandma's Nasi Lemak was clearly the crowd's pick, since we saw it served to many other diners around us. Instead of the usual fried chicken, sambal prawns and fried ikan bilis was served with Jasmine rice alongside a huge piece of keropok, while fish in a tamarind-turmeric gravy came in a separate bowl. 
The latter packed an unexpected powerful punch, its sour notes hitting my taste buds from the get-go, while the prawns were delightfully more sweet than spicy,  The fried ikan bilis made far less of an impression however – it was hard, sticky and barely palatable. 
If you've ever wondered what atas $1 ice cream sandwiches would be like, you'll find the answer in the meal's Ice Cream Sandwich dessert. A slab of sweet and slightly salty gula melaka ice cream is packed between two crunchy wafer biscuits – a nostalgic treat for any true blue Singaporean. 
Verdict: 7/10. The ode to Singapore's heritage and culture in this menu selection does shine through in the dishes, but we wish they came in larger portions since we could easily polish our plates in less than 10 minutes.
---
International Selection – Dinner
---
My colleague, Adria, opted for the seafood-heavy option from the International Selection, with no regrets. 
Flaked Smoked Salmon
First up was the appetiser: Flaked Smoked Salmon. It was served with mesclun lettuce, cherry tomatoes, and a side dip of creamy seaweed mayonnaise that elevated the flavours of the salmon.
Pan Seared Prawns and Scallop on Saffron Broth 
Seafood aficionados will surely enjoy the Pan Seared Prawns and Scallop on Saffron Broth main course. As one myself, I stole a taste from Adria's bowl and was pleasantly surprised – the broth was fresh without that "fishy" taste, and even slightly zesty from the garnished fennel. There were even mushrooms and mussels thrown in for good measure. 
The Ice Cream Sandwich (left) and Baked Cheesecake with Sable Crust (right)
For dessert, the Baked Cheesecake with Sable Crust was an indulgent closure to the show. It was topped with fresh mango and roasted almond flakes, providing a unique take on the minimalist ones we obsessed over during the Circuit Breaker.
Verdict: 8/10. The International Selection might be more classic of what you'd expect on a fine dining restaurant menu, which to us, felt more worth it for this experience. 
Dinner wouldn't be complete without some post-meal bites – and we got ours in the form of a cheese platter that included crackers and grapes, as well as a fruit platter with slices of rockmelon and kiwi.
---
Other highlights of the Restaurant A380 experience
---
Watch movies on board
---
Flipping through the airline magazine to preview what movie to watch on board my flights is second nature to me. Those that relate will be glad to know that you can also tune in to movie offerings like Peninsula: Train To Busan 2 and DC Comics' Birds Of Prey while you dine. 
There are over 1,000 entertainment options available on Krisworld just like how it'd be on a normal flight, which will come in handy to distract any kids so you can focus on the unique experience for yourself.
Even more exciting for Business Class noobs like us? Our seats could recline almost 180° degrees to watch our movies, or even take a quick shut-eye. While not recommended during meal service, you can squeeze in a recording of yourself in this rare setting before leaving – simply for memory's sake. 
---
Receive a limited edition souvenir bag
---
You won't leave with just full tummies and a camera roll filled with selfies either. Each guest also received an exclusive SIA tote bag, which included a deck of playing cards, a pen, pouches in six sizes.
Standard care packages with toothbrush and socks will be provided for Economy Class diners,  while Business Class diners also get a yet-to-be-released Penhaligon's x SIA amenity kit filled with skincare goodies such as hand lotion and lip balm.
Penhaligon's x SIA amenity kit

Pro tip: Don't forget to take the complimentary care kit that comes with a face mask, hand sanitiser and disinfectant wipe too!
---
Exclusive behind-the-scenes aircraft tour
---
Even though, in theory, we know that secret nooks and passageways exist on all SIA's aircraft to hide things like the crew's rest quarters, most of us will never be able to attest to having seen them. 
If your curiosity has long been getting the better of you, you'll be glad to know that any purchased ticket to Restaurant A380 comes with an optional pre-dining aircraft tour that'll take you to the plane's deepest recesses.
Visiting the cockpit
It is completely optional but if you want to rev up the novelty, then we say it's a must. The 15-minute tour took us through Business Class to the inside of the ever-exclusive, ultra-luxe A380 suite, and even let us have a seat in the cockpit – a once-in-a-lifetime experience for all us non-pilots.
A380 Suite – flight ticket prices start in the 5 digits.
We didn't get to see the famed crew bunks IRL, but we were shown the entrance to it – one that's so well hidden in plain sight that you'd feel silly for missing it all along. For those wondering, its exterior looks exactly like a restroom, just without the vacancy sign.
---
Digital caricatures, kebaya showcase & batik rose making
---
Take a moment to appreciate how the SIA uniform has evolved through the years in the heritage showcase
Another value-add to your dining ticket is the ancillary activities. Expect temporary tattoo stands, photo booths for wefies with SIA's cabin crew and with their fascinating kebaya exhibition, showcasing the evolution of the Singapore Girl's iconic uniform over the last 73 years. 
While you're there, don't miss out on the digital caricaturist kiosk where you can get your portrait sketched by an artist up in under 5 minutes. Pick from either an SIA stewardess or pilot uniform to sport in the artististic interpretation of you, and have them printed out instantly for keepsake. 
The end result. We were also pretty surprised to discover that all three of the artists there are actually full-time SQ staff!
Thereafter, put your own artistic skill to the test with their batik rose making workshop featuring a short DIY lesson on how to make a fabric rose with just a stick, patterned cloth, rubber band and some tape. Even if your crafting skills are zilch, ready-made roses are available for you to take home.
---
The Singapore Airlines Restaurant A380 experience 
---
For a minute or two, it felt as though we were actually relishing a meal en route to a far-flung destination for a vacation. And even though the moment was fleeting, the experience did inject us with some much-needed comfort of being "in the skies". The only thing missing? The view of fluffy, white clouds outside the windows to IG story. 
It'll be awhile before we can finally experience a flight overseas – turbulence and all. But for what it's worth, the Singapore Airlines' A380 Restaurant dining experience does succeed in emulating the luxurious feeling of being onboard an aircraft. 
By the time the pilot made his "thank you" announcement to disembark, we wondered when would be the next time we'd see the inside of a plane. In fact, I almost wished I was frantically trying to get my phone data to connect and battling other eager passengers to collect my overhead luggage instead. 
*Seats for both Economy Class dining and Business Class dining are currently fully booked, but get on their waitlist to see if a slot will free up.
Also check out out our other airline and "travel" related articles:
---
This article was written by Bryan Yeong and Kezia Tan.
Photography by Huy Pham and Adria Tham. Edited by Alaric Sim.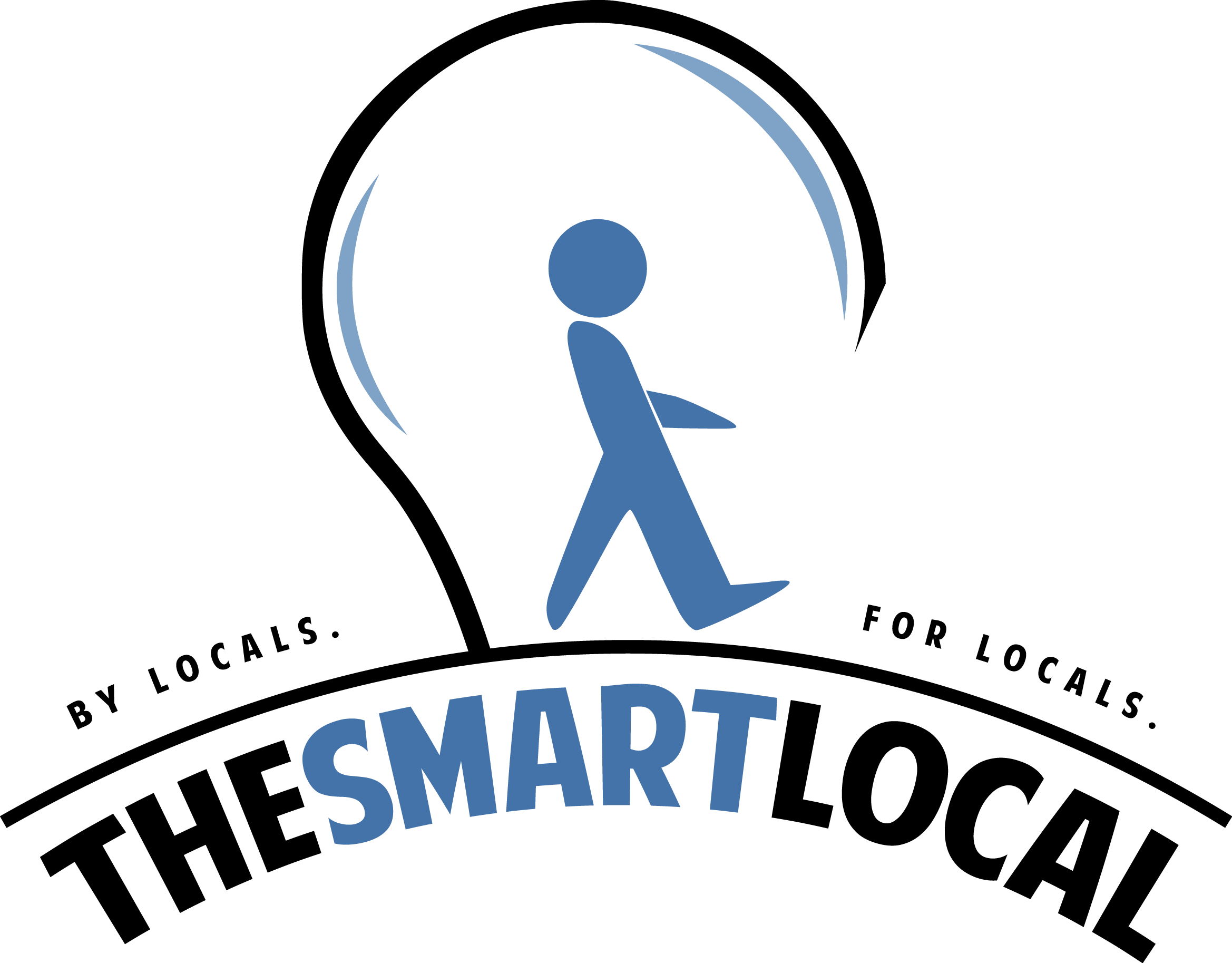 Drop us your email so you won't miss the latest news.