SIA@Home meal delivery review
---
For someone who has never ventured beyond the mysterious Business Class curtains, I've only dreamt of sipping on bottomless champagne and tucking into luxurious lobster mains and caviar while cruising 40,000 feet in the air. 
Even in non-COVID times, flying Business or even First Class is a pipe dream for most of us – but SIA@HOME is bringing a little taste of that world-class experience to your doorstep.
Starting from $288, SIA@HOME is an experience for two that costs a mere fraction of the thousands of dollars you'd spend on a premium flight ticket. 
As good a deal as it might seem to get a taste of luxury, it's still an eye-watering price to pay for what seems to be mainly a food delivery service. So when I got the chance to sample these exclusive packages at SIA's catering facility, I was equally eager and sceptical: could these be the taste of the luxe lifestyle we all covet? Or would it just be another overpriced gimmick?
Check out our other articles on home delivery services:
---
Travel the world with five international menus
---

From left to right: Seared Barramundi from the Australian menu, Japanese kaiseki and Indian non-vegetarian set.
Image credit: SIA
The SIA@HOME packages come with a choice of five international menus:
Classic

French
Japanese

Kyoto-style kaiseki

Modern

Australian
Indian vegetarian
Indian non-vegetarian
Each menu will be offered in Business Class and First Class versions and served as three courses – appetiser, mains and dessert. Both also include a bottle of French wine, highly-rated Satay and amenity kits. For the extra money, the First Class package allows you to upgrade your menu and wine list, serving it alongside SIA's signature Oscietra Caviar.

An example of the full spread when you get when you order the French First Class menu by Chef Georges Blanc
Image credit: SIA
But while these meals might be perfect for your atas dining needs, the catch is that tableware isn't provided and you'll have to reheat the precooked meals and plate them on your own.
If you want their 22-piece tableware set as a keepsake, you can upgrade from the baseline Business Class Wine and Dine ($288) package to the Business Class All-Inclusive ($388) package to get in on the custom Narumi-made set. 
The First Class Wine and Dine ($448) set can be elevated to the Champagne and Dine ($568), and paired with First Class tableware ($688) made by Lalique. 

You can Book the Cook for a chef to come to your doorstep to prep and plate your food perfectly
But you could go the full distance with the $888 First Class All-Inclusive Experience that bundles it all: three-course meal, caviar, wine, champagne, 22-piece First Class dining set, three amenity kits and two Lalique sleeper suits to sleep off the food baby. SIA's Book the Chef is also available for those who want the added luxury of private dining.
---
SIA@HOME food review
---

Each course is packaged the same way cabin crew would receive it – frozen in foil packets for easy reheating. 
Though pre-cooked and frozen, the SIA@HOME packages are definitely not your everyday supermarket microwave dinner. After all, this is exactly the same type of meals that would be served to passengers forking out thousands of dollars on SIA's top-tier tickets. 
In order to be prepped and plated to exacting standards in cramped galleys by cabin crew 40,000 feet in the air, SIA's panel of international chefs pore over the tiniest details of each course. 

Each component is individually packaged to keep them fresh during the reheating process
Put simply, you'll have no issues achieving a meal worthy of being served in First Class. To help you, each SIA@HOME package will come with video instructions for reheating and plating, all of which only require a handful of steps.
---
Japanese menu – seasonal ingredients in a traditional, multi-course kaiseki
---
I got to try the traditional kaiseki set of eight main courses – an all-round feast for the senses which featured seasonal Autumn items like crabmeat, salmon, braised beef and premium Matsutake mushrooms. 
It's served as a barrage of small, yet intricately-prepared items, and this meal easily surpassed the top Japanese restaurants I've ever patronised. Unforgettable picks would include the Sakizuke – a thin strip of radish wrapped around a core of umami-packed crab meat, and Yakimono – creamy scorched sea urchin atop a juicy baked prawn.
Fun fact: According to international aviation guidelines, sashimi isn't allowed to be served on flights – as an alternative, raw fish is usually seared, brined or cured to meet this requirement.

The Yakimono course includes Baked Prawn with Sea Urchin, Chicken Thigh with Spring Onion and Ginger Crust, and a Slow-Dried Cherry Tomato.
Worth it score: 5/5
Highlight: While the sea urchin easily won my affection with its briny goodness and velvety texture, tiny elements like the perfectly-balanced sweetness of the Slow-Dried Cherry Tomato and the textured herb crust of the chicken best demonstrated the attention to detail.
---
First Class Indian vegetarian menu – 6 curries & condiments paired with rice & bread
---

Served on flights to India, celebrity chef Sanjeev Kapoor's meal is highly rated for its authenticity and attention to detail. Paneer Tulsi Malai is the second condiment clockwise, Tadka Moong Dal the fourth.
If you're like me, Indian cuisine will probably conjure visions of a feast of rice and flatbreads served up with rich curries. The vegetarian First Class Shahi Thali menu, which translates into "a royal spread of delicacies", elevates this familiar experience with an assortment of six curries, pickles and condiments for you to pair with basmati rice and paratha flatbread.
Big hits were the Paneer Tulsi Malai – a silky cottage cheese seasoned with fragrant basil seasoning, and Tadka Moong Dal – a luscious dal curry made from mung beans that were perfectly broken down without being too mushy. 

Left to right: the appetisers from the French, Australian and Indian menus.
Worth it score: 4/5
Highlight: The Coconut-Ginger Pancake with Lemongrass Infused Prawn appetiser from the non-vegetarian menu is a complex popiah-like creation with a curious mix of mango, tomato and coriander chutney in the filling.
---
French First Class menu – melt-in-your-mouth beef and poached lobster
---

Navarin of Beef Short Rib from the First Class Menu
Classic French dining has been around for a while, and SIA keeps things fresh with their Singapore-Paris menus. Even if you've had your fair share of French dining elsewhere, renowned chef Georges Blanc's menu will take your tastebuds to the next level with some premium ingredients coming straight from his very own poultry farms. 
The French First Class menu offers a lobster starter, and features a diverse selection of mains such as beef short rib, chicken breast and halibut. I went with the extremely tender beef short rib, prepped as a ragout stewed alongside a medley of vegetables. The short rib was a delightful melt-in-your-mouth situation, well complemented with a complex beef pan sauce.
It is classic French cooking at its finest, but that also means that many dishes are prepared quite traditionally. Though delicious, the textures, cooking methods and ingredients weren't much of a surprise.
Worth it score: 3/5
Highlight: The tender stewed beef will be one of the popular choices alongside the poached lobster starter – which features fresh fleshy hunks paired with crunchy peas and beans. 
---
Australian First Class menu – tender duck confit and roasted lobster bisque
---

Confit Duck Leg with Pork Sausage Cassoulet
Apart from all-day brunch with eggs Benedict or avocado on toast, I've frankly no idea what Australian cuisine is. But after this opportunity to sample SIA's Australian menu, I think I've got a better idea of what Aussie fine dining is all about – marrying the best elements of European cooking for a unique take.
Case in point: the rich Beef Consomme – basically bougie Western beef essence – was served up with corned Wagyu beef and bone marrow for an extra hit of smokiness and richness.

Left to right: White Pumpkin Rice Cake Pudding from the Indian menu, Mango Lime Mint Cheesecake from the French, and Eclair from the Australian one.
Worth it score: 4/5
Highlight: Beef consomme aside, the Eclair had a buttery, crumbly shell that paired well with the delicate morello cherry and chocolate ganache filling within.
---
Complete your meal with Caviar and Signature Satay canapes
---

Accompany the Oscietra caviar with chives, egg, creme fraiche or a spritz of lemon juice.
For someone who's only seen those mounds of black roe perched forbiddenly on gourmet supermarket shelves, it was quite the experience to use the mother-of-pearl spoon to heap it onto a blini – a mini pancake. Between two luxurious tubs of caviar and a menu upgrade, it's easy to see how the extra cost of a First Class meal might be well-justified.
But available in all packages is SIA's signature Satay. Meticulously prepared on actual charcoal grills, it's incredibly juicy, flavourful and tender – these coveted skewers are rapidly snapped up by passengers whenever they are made available on the menu. 

SIA's new Impossible Satay will be served as part of the First Class Indian vegetarian menu
---
Get in on Business and First Class exclusives
---
No First or Business Class experience is complete without an amenity kit. Business Class purchases will score you a pair of SIA's newly-debuted Penhaligon's amenity kits which contain a bottle of hand lotion, facial mist and lip balm. 

The First Class Lalique amenity kit (left) and the Business Class Penhaligon's amenity kit.
Image credit: SIA
First Class customers can expect two Lalique amenity kits, each contained in a sleek black cosmetics case with a candle, scented soap, lip balm and body lotion from the French luxury brand's Neroli range. Snag the top-tier First Class All-Inclusive Experience (from $838) for Lalique sleeper suits and slippers to lounge comfortably and nurse your food baby postmeal. 
It's no argument that SIA's tableware is highly sought after – we've all heard stories of SIA-engraved teaspoons and even drink glasses being dapao-ed off flights! In fact, more than 70% of First Class orders within the first day were for packages that included tableware – it's clear that it's one of the main draws of the SIA@HOME experience.

SIA's 22-piece First Class tableware set
Image credit: SIA
If you're just keen on the keepsakes and would like to give the meals a pass, the SIA First Class Signatures ($328) set for two includes amenity kits, caviar, satay and a bottle of First Class champagne – already worthwhile, but even more so when you consider the five-digit cost of a premium flight. 
---
Is SIA@HOME worth it?
---
Those looking for steals and the greatest deals, this is probably not for you. As hard as I tried to convince myself otherwise, it's hard to part with hundreds of dollars for what is essentially a posh pre-cooked bento that you have to reheat and plate yourself. 
But after 50 years as Singapore's national carrier, SIA holds a special place in most Singaporeans' hearts – even for a lifelong Economy passenger like myself.
For the money, you're getting a world-class wining and dining experience just like you would in Business or First Class, one that's jam-packed with nostalgia and attention to detail. That's something frequent fliers, those celebrating special occasions, and proud Singaporeans with spare change will appreciate. 
As for me? I'm just trying to save up for my next Economy flight.
Check out our other articles on travel experiences in Singapore:
---
Disclosure: This review was of a media-exclusive tasting session, but all opinions expressed here are the author's own.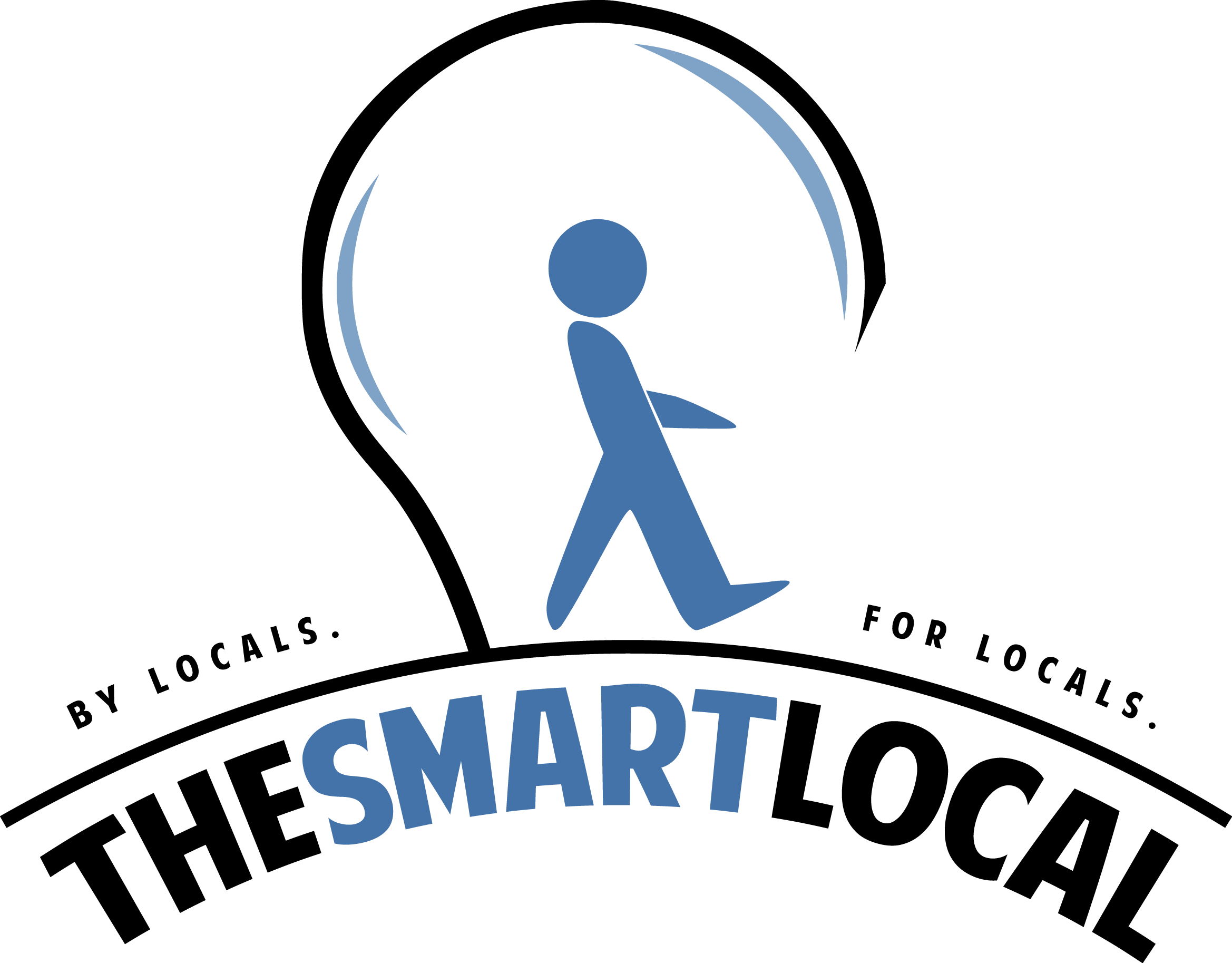 Drop us your email so you won't miss the latest news.