Apple MacBook hacks
---
For some of us, investing in an Apple MacBook is a dream. Get past the sleek design and interface, and you'll find that the MacBook is also full of hidden hacks that's meant to make your life easier. 
From an instant summary tool to a dictation feature, here are 7 Apple MacBook hacks to take your productivity levels up a notch.
---
1. Take a picture using iPhone and get it instantly on your Mac
---
Usually, we resort to Airdrop and Telegram to transfer images and documents between our phones and MacBook. But if you have an iPhone, you can instantly snap a picture or scan whatever you need from your phone and insert it directly into the document you want – and it only takes seconds at most.
To start off, ensure that you've got all the necessary set-ups:
MacBook must be on MacOS Mojave and later,

iPhone is at least on iOS 12 and above,

Wi-Fi and Bluetooth are switched on,

iCloud is signed in on both your iPhone and MacBook.
Open your document on Mac – it can be your Notes or Word app. Position your cursor over the place you want to insert the image or document, right click, and click either the "Take Photo" or "Scan Document" option depending on the file you're putting in.
You'll immediately be directed to your Camera app on your iPhone. Snap a pic and confirm it, and voila! It'll appear in your document instantly.
---
2. Dictating your text directly into your document
---
In the event you're feeling too tired to even type, here's what you can do instead. You can turn to the Dictation function on your MacBook – all you need to do is speak and watch as the words write themselves out on the document.
To set this up, here's what you need to do:
Go to System Preferences, and then to Dictation and Speech,

Toggle your Dictation on,

Select your preferred shortcut from the list given. 
When you want to utilise this function, press the shortcut you chose and simply speak clearly. It's generally pretty accurate, but do be sure to speak in standard English, because it won't recognise Singlish terms like bo jio and lepak.
And this function applies to any document you might have – Notes, PDFs, and even MS Office, which can be easily downloaded and used on your Mac.
---
3. Using your Mac as an extension of your iPhone for texts and calls
---
As far as first-world problems go, charging our phones far from where we're seated is one of them. We want to check our phones for any notifications, but we're comfortable where we are. So presents the dilemma – do we constantly get up to check, or bring the phone over?
Well, you can kill two birds with one stone by sending text messages from your MacBook. Here's how you can do it:
Sign into iCloud on both your Mac and iPhone using the same Apple ID.

On your iPhone, go to Settings > Messages > Text Message Forwarding.

Turn on the slider next to your Mac name and enter the code shown on your Mac.
What you're doing here is to allow your Mac to send messages via your iPhone, which applies to both iPhone and non-iPhone users. You can now send messages from your MacBook while your phone's charging up a distance away.
And this feature isn't just limited to texts. You can also make or take calls directly on your Mac – simply ensure that both devices are switched on and connected to the same Wi-Fi. Here's what you need to do:
On your iPhone: Go into Settings > Phone > Calls on Other Devices, and switch it on.

On your MacBook: Open Facetime and check the box next to Calls from iPhone.
---
4. Seamlessly switch between your iPhone and Mac
---
When an idea strikes while you're out and about, it can be frustrating to look it up and then forget your train of thought when you're back home. 
That's when the Handoff feature comes in, well, handy. Say you're looking up something on the Internet on your iPhone, and you want to dig a little deeper with your Mac. Simply click the Safari icon that pops up at the left end of the dock on your Mac and tada! It'll show the same website you were on while using the iPhone.
To enable this function, follow these steps:
On your iPhone: Go to Settings > General > Handoff, and turn Handoff on.

On your Mac: Go to System Preferences > General, and then check "Allow Handoff between this Mac and your iCloud devices".
And this feature isn't just limited to websites, either. It also works on apps like Mail, Calendar, Contacts…the list goes on. It'll also apply to the Universal Clipboard, where you can copy something from one device and paste it on your other device – so you can avoid losing any momentum while working on the go.
---
5. Previewing your files
---
If you're trying to look at multiple files, spare yourself the trouble of opening and toggling between them. Simply select the file and press Spacebar, and you'll instantly pull up a preview, which you can close again by pressing Spacebar again.
The great thing is, this doesn't just apply to images. This function will allow you to preview any type of file – images, GIFs, PDFs, you name it.
---
6. Summarise your text instantly
---
Trying to absorb the main gist of a 50-page document is no small feat, but if you've got a MacBook, you can save yourself boatloads of time with the instant Summary feature. The next time you've got such a mean task lying ahead of you, here's what you can do instead:
Go to System Preferences > Keyboard > Shortcuts > Services.

Look under the Text tab, and check the box next to Summarise.
Make sure the Summarise box is checked before using this feature
The next time you want to summarise a mountain of text, simply select the entire thing, right-click, and look for Summarise under the Services umbrella. A new window will pop up with the summarised version of your text, and you can adjust how dense or light the summary is using the slider on that same window.
---
7. Access other people's screens
---
Many of us are stuck working from home during this period, so we know how difficult it is to get your point across when you're not physically with them. In times like these, you can rely on the Share Screen feature, without needing any external app to help out. 
To start off, ensure that you're signed in to iCloud using the same Apple ID on both your phone and MacBook. Fire off a text to the other person, click on Details, and you can either Ask to Share Screen or Invite to Share Screen depending on what you want to do.
When you're sharing your screen with someone, this also gives them complete control over your screen, so do be careful before agreeing to do so!
---
Secret Apple MacBook hacks to boost productivity
---
Switching over to a MacBook from a PC is a pretty big decision. But when you're already using an iPhone, that choice is almost a given, seeing that using both gadgets makes for a seamless, efficient experience.
But as these 7 hacks show, it's also packed with a bunch of hidden features designed to make your life 10x easier. Between an instant summary hack and a built-in preview function, your Mac journey will become much more smooth-sailing.
Those of you who've grown accustomed to MS Office may be averse to switching over – but contrary to popular belief, it's actually compatible on your MacBook. It's easily available to download directly from the App Store, or you can simply convert the files to be used on corresponding apps like Keynote, Numbers, and Pages as an alternative.
If you're keen to jump on the MacBook bandwagon, head on over to iStudio. Being an Apple Premium Reseller, they're the one-stop-shop for anything Mac-related. 
When purchasing your new Mac, you can trade in your old devices to offset your new purchase, and enjoy 20% off deal for AppleCare+ as well. They're conveniently located in most malls, so you're bound to find one that's near where you are.
You can also easily make your purchases online without incurring any extra shipping fees. Snag one of their Macs, and you'll earn 1,000 GrabRewards free-of-charge for your personal use.
A large number of us already own an iPhone, and the best companion for that is, of course, an Apple MacBook. So if you're going down this road, picking up your first Apple MacBook at iStudio is a great place to start.
---
This post was brought to you by iStudio and Elush Retail.
Photography by Tan Wen Lin.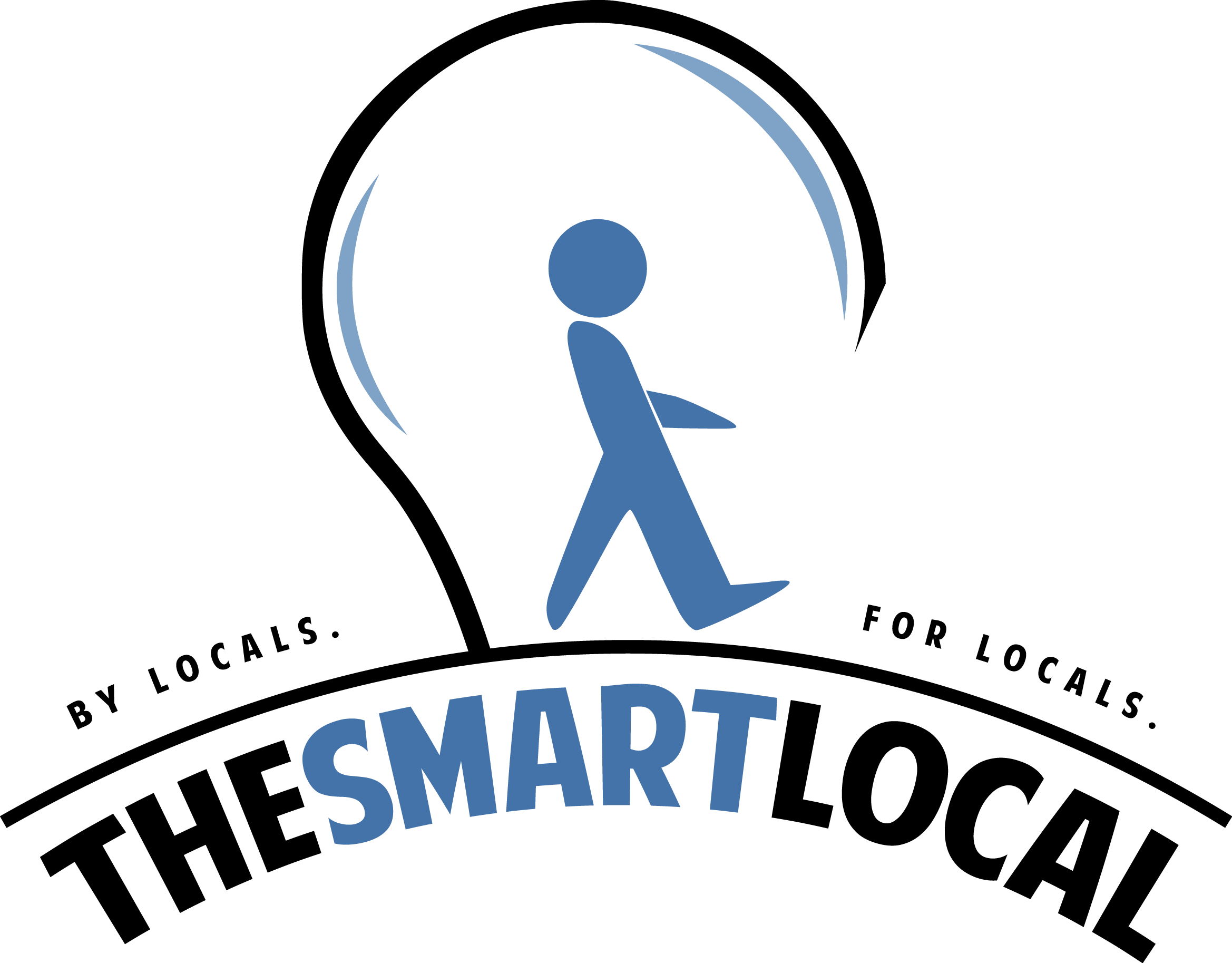 Drop us your email so you won't miss the latest news.