Meeting artists and celebrities
---
Meeting celebrities
Image adapted from: Bryan Yeong
If there's anything the recent turnout of 5,000 at Our Tampines Hub to catch Mr Ip Man, a.k.a. Donnie Yen, in the flesh goes to show, it's that we love our celebs. Any indication of their presence – whether they're eating mee goreng at hawker centres or performing to a sold-out stadium – and we're there.
For us common folk that lead totally different lives from the rich and famous, breathing the same air and making conversation with them seem like unattainable concepts. But as someone who found himself working in the entertainment industry, meeting artists like Ariana Grande and Shawn Mendes was just well, part of the job.
Here's what that whirlwind experience is like, and how you can also meet your idols without resorting to Netflix's You stalking levels.
---
Growing up with pop culture
---
Ask who raised me as a child and I'll tell you I had a third parent: the almighty TV. I was 3 or 4 when I was exposed to channels like MTV and VH1 at my uncle's home, and my life was changed forever. While morals were taught in church, the tons of Hollywood shows and music videos I consumed as a child helped form my personality growing up. Safe to say, I was obsessed.
But my parents refused to pay for cable at home – known as SCV at that point of time – which meant my exposure to all things pop culture was minimised. That was, until the Internet took over the world.
With an inevitable dial-up connection to the WWW now installed, I had access to the latest updates on things like movies and album releases. My mom even rewarded me when I performed well academically, like taking me to my first concert (Westlife, 2000) and autograph session at HMV Heeren (Emma "Baby Spice" Bunton, 2001). 

The first celebrity encounter I experienced: my childhood crush Baby Spice from the Spice Girls
Image credit: Bryan Yeong
It was then that I knew that my dream job was not a high-flying pilot or hotshot lawyer. I wanted to be in the entertainment industry – interviewing actors or chaperoning singers to their gigs. Unashamedly, it was watching reality star Audrina Patridge work at a music record label on an episode of MTV's The Hills that sparked this epiphany. 
Yup, my taste in television shows is trash.
---
My first professional encounter
---
So when the opportunity came to be a volunteer student journalist for my Polytechnic's campus newsletter that covered Entertainment topics, I jumped at the chance. Just 2 months into the stint and I was assigned my first celebrity interview in a press conference setting: Lady Gaga. 
Okay cool. No pressure. Except for the fact that I had zilch prior experience and realised I had to jostle with the other media representatives to ask my question. 
True enough – I was the youngest and most clueless in the room on the big day. Surrounded by reporters armed with notebooks propped on their crossed laps and radio deejays with their voice recorders, I felt like Nemo in a sea of sharks. 
Besides, this wasn't the T-shirt wearing, ballad-belting Gaga we know from A Star Is Born. The year was 2008, her eccentricity was refreshing yet intimidating, and if phrased wrongly, any question you asked could result in a one-line response – a fatal mistake when it came to journalism.

My first ever published article for my campus newsletter in 2009
Image credit: Bryan Yeong
Multiple scribbles on my notebook later, I survived the interview and even stammered my way through asking a question. Phew. The experience was exhilarating, and I knew I had somewhat found my calling. 

Interviewing the actors from The Walking Dead in 2014 for an article
Image credit: Bryan Yeong
That stint eventually extended through my years serving NS too, where I freelanced for magazines to keep myself busy and motivated doing something I enjoyed outside camp.
---
Working in the entertainment industry in Singapore
---
My personal collection of tags and wristbands from my years of working in the media industry
Image credit: Bryan Yeong
Other than interviewing celebrities, going for media events and interviews as a student reporter also introduces you to people from all walks of life, training your PR skills in the process. That's how I got acquainted with representatives from a major record label in Singapore, where we became friends before they asked me to join their company as a media executive.

To quote Freddie Mercury, "Is this the real life? Is this just fantasy?" I mean, working at a record label was always a dream of mine, but I never expected it to come true right at the start of my career.

Celebrating a successful promo run for Greyson Chance with the team
Image credit: Bryan Yeong
Before I even properly graduated from getting a degree, I found myself diving head first into the industry. From crafting up marketing concepts for new music releases to working on collaborative projects with partners like radio stations with the team, I would occasionally stop to realise how fortunate I was to do something I truly enjoyed. 
Perhaps the most exciting part for wide-eyed fresh graduates like myself then, would be coming face-to-face with the celebrities themselves when they're in Singapore. Artists usually come down to either 1) Perform a concert or 2) Do rounds of media interviews to promote a new single or album. If the artist is free and willing, they do both. What this means: a small team (a.k.a. us) will be required to chaperone them and ensure their promo schedule goes smoothly, while also getting some limited up close and personal time with them. 
---
What they're (usually) like in person
---

Backstage with one of my favourite bands, The 1975 at Laneway Festival 2016.
Image credits: Bryan Yeong
During my time at the label, I've had the pleasure of presenting award-achievement plaques to artists from Taylor Swift to Katy Perry, and scheduling media interviews for bands like The 1975. I've even brought contest winners overseas to meet Ariana Grande backstage and watch Justin Bieber live in concert. 
Usually the interaction with them is kept minimal – be it a handshake, meet and greet photo or signing merch for fans, they focus on getting the job done. But some do spare snippets from their hectic schedules to chat and hang out. 
Halsey signed my vinyls and posed for solo pics, Greyson Chance dared me to finish his cocktail at an event, while I once discussed the state of the music industry with CHVRCHES at MBS's rooftop bar. Kinda Singapore Social-esque.

With Halsey during the F1 Grand Prix 2016
Image credit: Bryan Yeong
Contrary to belief, celebrities rarely have an air about them or make ridiculous demands. Although, I have heard stories from an ex-colleague about how she scoured the entire Orchard Road finding a Victorian-looking tea set at the demand of a certain pop star. 
Another global icon had the team from the label wait in a room in her suite for 3 hours while she had dinner… all for a 5-minute plaque presentation.
Having had countless interactions with famous faces, one question I've been asked is "who was the most difficult celebrity to work with?" Without naming names, one scenario that I recall is how an up-and-coming star pushed back her entire interview schedule because she wasn't satisfied with how her hair looked. 
But when it finally came to 1-on-1 time with the media, she turned on her charm like a pro and all was forgotten.
---
How you can meet celebrities without stalking
---
Sure, getting to meet your favourite K-idol or most inspiring actor is a dream for many. But they're also human, and running up screaming at them to give you attention will likely result in their security holding you off from your golden opportunity.
Instead of stalking their whereabouts and ambushing them into a selfie, here are 3 ways you can meet them that are more authentic, and will likely result in a friendlier exchange. 
---
1 – Get a job in the industry
---

Interviewing Troye Sivan in 2018
Image credit: Bryan Yeong
Now, Singapore is a tiny country and the media industry is sm0l. But there are still plenty of job opportunities out there that will have you rubbing shoulders with someone famous in no time. Besides being an entertainment journalist or at a record label, jobs like camera crew, event organisers and venue coordinators also require occasional interaction with celebs. 
If you're at a popular fashion or beauty brand like H&M or Sephora, you might also have to work with the brand's celebrity ambassadors. And hey, if your passion lies in any of these fields, there's no reason not to pursue it full steam ahead! 
---
2 – Participate in official draws and contests
---

Brought a couple of contest winners to meet Ariana Grande in Manila, Philippines in 2015.
Image credit: Bryan Yeong
Plenty of artists and celebrities want to meet their fans just as much as you want to meet them. Which is why you can also always keep a lookout for meet and greet contests or autograph session deets if you know they're heading down to Singapore.
Usually, these contests and lucky draws will require you to purchase something to qualify,  like an album on iTunes or a product that the celeb is the brand ambassador for. Bonus points if you're a wordsmith or super creative to flex your fan love – answering a question cleverly or photoshopping a visual to further prove your determination will set you apart from the sea of entries. 

Hugo Boss ran a contest in 2018 where you could meet Chris Hemsworth if you bought a fragrance from Sephora
Image credit: Sephora
It can be time-consuming to participate, but hey, with the right determination, skills and a dash of luck, you could be seeing your idol IRL.
---
3 – Know the hotspots and leave it to luck
---
Now we're not talking about camping out at airports and hotels just to scream upon the first glimpse of your favourite celeb – there are chance encounters that happen simply due to lady luck. 
These tend to be more frequent in cities like Los Angeles, New York and Tokyo, as well as popular tourist destinations. I was at Shibuya Crossing in Tokyo on holiday when I saw the full crew of HBO's Girls filming and approached lead star Lena Dunham, my friends saw Westworld actor Aaron Paul boarding the same plane as them in the US, and someone I know ran into Ed Sheeran at club Bang Bang in 2015 right here in Singapore. It actually happens more often than we think.
Sure, they may usually go incognito mode with shades or a hat at times, but they're bound to be recognised somewhere. And they don't bite either. As long as you take a slow approach and introduce yourself calmly, they'll usually oblige for a photo or quick conversation.

Chance encounter with Ezra Miller at *SCAPE's smoking point
Image credit: Bryan Yeong
Case in point: I was passing *SCAPE sometime last year on the way to dinner knowing Ezra Miller was having a concert with his band there, but I never expected that he would be right at the smoking point just as I was about to cross the road over to Takashimaya. As a fan of his work in the Fantastic Beasts series and We Need To Talk About Kevin, I was thrilled to see one of my favourite actors in the flesh and had to stop him for a hello.
Alternatively, knowing their favourite haunts in different countries or places they love to visit as tourists themselves could also help your chances of seeing them if you're "conveniently" heading there too. The MBS infinity pool is on many celebrities' bucket list when they come to Singapore. Rumor even has it that David Beckham frequents Kuriya Dining at Great World City when he visits SG, where fans have spotted him on multiple occasions. 
Of course, there are also those that make it a personal mission to "bump into" every single celebrity that visits Singapore to collect autographs and selfies by staking out at hotels, airports and concert venues. At the record label, we even had a blacklist of people who would always show up to events, no matter who the celebrity was, and push their limits with security. 

Meeting Dua Lipa before she became a household name. Experiences like these will likely never come by again.
Image credit: Bryan Yeong
---
Leaving the entertainment industry behind and lessons learnt
---

After an interview with Shawn Mendes in 2017
Image credit: Bryan Yeong
Those years working in the entertainment industry fed my childhood passion like nothing else. But all good things had to come to an end, and even I felt the repercussions of it being a job. I'd find myself scrambling to post IG stories at a concert for work instead of just enjoying the music, or ditching gatherings because an artist was in town and I had to work.
Passion is a tricky thing to explain. We may strive for something growing up, and then decide it isn't as fulfilling in every aspect once we've gotten to experience it. Which is why I decided to divert my professional career today to my other interest – writing, while keeping my love for pop culture strictly as a side hobby. 
Looking back at how my career began, I have no regrets. As a fresh grad, there's nothing more thrilling than chasing your dreams and doing exactly what you want, before eventually facing reality and prioritising other factors and circumstances in your life, like job progression and work-life balance. I'm going on 29 years old now, and I do count myself lucky to have had the chance of pursuing my aspirations from the get-go.
And as for how my perspective of celebrities has changed? I'll have you know that having a glimpse of them behind the scenes has really offered me newfound respect for them. You never realise how exhausting it can be to meet new faces on a daily basis – they aren't just shiny robots manufactured in a factory for our entertainment after all. Of course fandom culture can be a positive space and cultivate new friendships, but you should also remember and respect that celebrities need their privacy and personal space just like we all do. 
The next time you see a tabloid headline at the supermarket checkout screaming "Celebrities, They're Just Like Us!", you know what? It's actually well, pretty true.
Read more perspective stories here: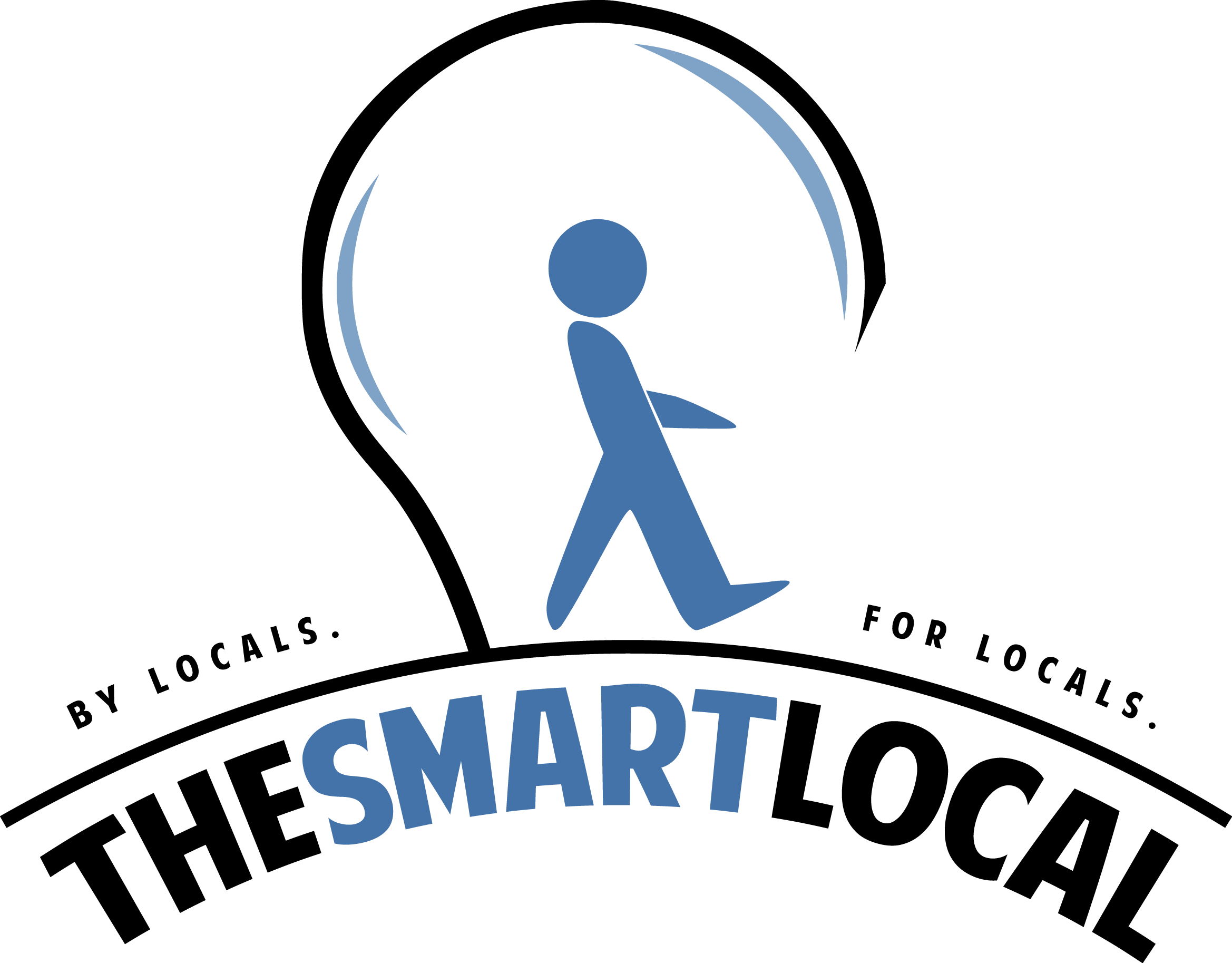 Drop us your email so you won't miss the latest news.