Spending time with my grandma
---

Spending time with grandparents
Image adapted from (RHS): Jacinth Chia
Let's just put it this way: my grandma's a real catch. She's smart, fun-loving and a complete joy to hang out with. Which is why we were like two peas in a pod when I was younger, but as I hit my early 20s and HTHT moments became less frequent, we gradually drifted apart. 
Well, my 2020 resolution was to spend more time with loved ones, and unlike my 2019 fitness goals, I was determined to see it through. Which is why I decided it was time for a long overdue catchup – in fact, it wasn't until I heard her voice over the phone that I realised it was the first time calling her out in almost a decade.
---
Childhood memories with my Mama
---
But first, a little back story. Mama (as she's affectionately called) and I shared some of the best memories when I was a little girl. To me, she was never just the matriarch of the family.

My direct family and my grandma were so close that she would also join for family vacations
Image credit: Jacinth Chia
Rather, she was my Gordon Ramsey, always whipping up something amazing in the kitchen and topping up food on my plate. She was my Ceaser Millan, teaching me how to love her Maltese Snowy even when he frightened me. She was also my personal Santa Claus, bringing me full sets of Happy Meal toys from the McDonald's where she worked part-time.

Mama posing with my brother and I a decade ago
Image credit: Jacinth Chia
If anything, Mama sneaking those "stolen" toy sets for me showed just how much she would do to make me happy. We truly were as thick as thieves through my childhood and teenage years, and in my eyes, she was my ultimate heroine. 
---
The moment it changed
---
As time went by, I grew up and out of Happy Meal toys and home cooked food. In fact, as I approached my later teen years, I resented Happy Meal toys while my classmates were receiving more extravagant gifts like handphones and MP3 players.
It didn't help that Mama emphasised living a simple life. She didn't like fancy restaurants or going out to shop – a far cry from all the things I started finding enjoyable. As I spent more time staying out with friends and making excuses to skip family gatherings, she and I saw each other less and less. 

Teenage me started feeling awkward with Mama – as you can tell.
Image credit: Jacinth Chia
A distant relationship became the new norm – one that I accepted as I matured and entered adulthood. Independence was my new motto, so I certainly didn't feel the need to connect with my family as much, especially my grandma who I felt had so little in common with me. You could say my teenage angst was in full swing.
But all that changed during her 70th birthday dinner, where I began to miss her presence in my life again. It was watching her chug down pints of beer that left me shook, and made me realise there were still things about her I never knew about. 

Mama still rocking her sleeveless tops even on her 70th birthday
Image credit: Jacinth Chia
It suddenly struck me that life is fragile and you never know how much time you have left with someone – especially if they're getting on with age. It also occurred to me that there were many questions about her still unanswered – Was her alcohol tolerance always this strong? What's her favourite hobby or activity? But the most important one was: Did I care enough to find out? And my answer was a resounding, yes.
---
Taking Mama out on a art and culture date
---
Thankfully, her answer to my invitation to a day out together was a 'yes' too. In fact, she was so excited about it that she even offered to take leave from work to accommodate my schedule! I was finally taking steps to fulfil my 2020 resolution as well, and I wanted to start with the woman who took care of me through my childhood.
I decided I would take her to a symphony concert and the museum. Not only were both activities free and indoors, but they wouldn't require much walking either and I didn't want Mama to burnout. Here's how our date went: 
11:30AM – Picked her up from her home. Was surprised to see her all dolled up and wearing red lipstick. Damn, girl! 
12PM – We arrived at Victoria Concert Hall, where I had found a free Lunchtime Concert by the Singapore Symphonic Orchestra we could get to experience.
Unfortunately, being the klutz I am, I forgot to book tickets online! We ended up having to wait almost 20 minutes in the walk-in line, where I found myself googling frantically for back-up date ideas. 
Mama, on the other hand, was super calm, which reminded me of how patient and forgiving she was when I was growing up. She would never reprimand me for being forgetful or being late, which I took comfort in knowing still rings true till this day. Thankfully, we made it in the concert hall without a hitch.
I knew she was a Mandopop fan from previous karaoke sessions, but I was curious if she would like classical music as well. As the lights dimmed and her head began to bop along to the music, I knew coming here was a good move. 
We even mimicked the symphony conductor's hand gestures for a laugh, and it felt good knowing we still shared the same sense of humour after all these years. 
1:30PM – Lunchtime! I expected her to pick somewhere fancy for our date, but her #1 choice was soya sauce chicken noodles. I tried to insist on taking her to somewhere nicer like a restaurant or cafe, but she assured me that she was more than content with a simple meal.
As we left Victoria Concert Hall, a colourful outdoor exhibit with beanbags caught her eye at The Arts House. Missing the feeling of sinking into one, she wanted to sit on them, but I suggested a shaded bench instead, keeping her age in mind.
We observed people interacting with the exhibit and chatted for a bit – till my tummy growled. She poked fun at me while I searched for a suitable lunch place to head to. I realised it was our first one-on-one meal together in a long time, since we usually only ate together at special occasions or birthdays – and I was unusually more nervous for this than any Tinder date.
1:45PM – Over lunch, we talked about the orchestra we witnessed. Turned out it's the first time she's ever watched a concert like this! Mama explained that she usually hangs out with her friends in the heartlands and rarely ventures into the civic district. "You should bring me out here more often," she quipped to me. 
2:30PM – With appetites satisfied, we wanted to head somewhere indoors for a breather from the heat. I took her to one of my favourite places – National Gallery Singapore. Not only does it have free entry for Singaporeans, but it also boasts a beautiful, modern aesthetic I loved and wanted to show her.  
Apparently, it was Mama's aesthetic too as she had me take what felt like 1000+ photos of her with the artsy backdrops. I never knew I had Instagram boyfriend potential, but here I was.  
She ooh-ed and ahh-ed at most of the exhibits, but the highlight for both of us was Cao Fei's installation on the Ng Teng Fong Roof Garden. It might be the sheer size of the boat-shaped structure, the hypnotic way it rocked back and forth, or a combination of both, but she was completely enamoured as she smiled to herself looking at it.
3:30PM – After our little excursion around the museum halls, we sat to chat more. I always thought she was retiring soon, so imagine my shock when she told me she gets up at 2AM everyday for her morning shift at McDonald's. As she elaborated animatedly on how she would make Hotcakes and Egg McMuffins, I realised that this seemingly tiresome routine actually gives her comfort and joy. 
Time whizzed by and before we knew it, she had to get home for her 5PM mahjong game or her friends would tekan her. She was ditching me to meet her friends this time – how the tables have turned! It definitely didn't feel like half a day had gone by, and I really wished I had more time with her. 
To commemorate the outing, we took a selfie for photographic memories – although I was pretty sure I wouldn't be forgetting this special bonding day for a long time to come. I was already mentally making notes in my schedule to see when I could take her out again. 
---
Spending time with grandparents
---
From that date, I learnt more about my grandma than I ever have from the past few years. I was overjoyed to know that she wasn't just the same Mama I grew up with, but also a friend I can now confide in and learn some life lessons from.
Many of us grow up and lose touch with our family members, so reconnecting with them can be a fruitful experience we should prioritise. It's simple enough – all you need to do is commit to spending some time with them.
Having time together in groups is fun, but there's something extra special about spending one-to-one time with each other. You won't have to talk over a crowd or feel tempted to just stick to one corner – instead, you can simply immerse yourself in their company, quality conversations and new experiences together. 
---
Family-friendly activities in the Civic District
---
The Civic District, for one, has various arts and culture events happening all year round. Anyone from your youngest cousin to your oldest grandparent can enjoy these events – and many of them are free to attend too. 
In March 2020, Arts in the Civic District is packed with programmes to enjoy. Children can get their fill of hands-on activities including making handicrafts and sing-a-long sessions at events like Saturdays@ACM and Journey Around the World. 
Image credit: Asian Civilisation Museum
Saturdays@ACM: Shining, Shimmering, Splendid
Location: 1 Empress Place, Asian Civilisations Museum, Singapore 179555
Date: 28th March 2020
Time: 1PM – 5PM
Website
Journey Around the World
Location: 9 Empress Place, Victoria Theatre and Concert Hall, Singapore 179556
Date: 21st – 22nd March 2020
Time: 2PM and 4PM
Website
Music lovers are also in for a treat. Get to witness any of the free Lunchtime Concerts at ACM for live classical performances happening every Friday afternoon.
Lunchtime Concerts @ ACM
Location: 1 Empress Place, Asian Civilisations Museum, Singapore 179555
Date: Every Friday from 6th March – 17th April 2020
Time: 12:30PM – 1:30PM
Website
If you think your parents or grandparents will enjoy something more interactive, head down to The Arts House for Textures, a festival filled with installations and programmes celebrating Singapore's literature. Apart from the Ng Teng Fong Roof Garden Commission by Cao Fei which I visited with my grandma, you can also visit the Living with Ink exhibition at the Asian Civilisations Museum to explore Chinese art and admire over 130 treasured Chinese paintings. 
Textures
Location: 1 Old Parliament Lane, The Arts House, Singapore 179429
Date: Now till 22nd March 2020
Time: 10AM – 10PM
Website
Ng Teng Fong Roof Garden Commission: Cao Fei
Location: 1 Saint Andrew's Road, National Gallery Singapore, Singapore 179556z
Date: Now till 25th October 2020
Time: 10AM – 7PM
Website
Living with Ink: The Collection of Dr Tan Tsze Chor
Location: 1 Empress Place, Asian Civilisations Museum, Singapore 179555
Date: Now till 22nd March 2020
Time: Daily, 10AM – 7PM | Friday 10AM-9PM
Website
If some quality bonding time with your loved ones or spending time with your grandparents are in order, then take this chance to ask them out for a date and explore what the Civic District has to offer. Doing that with my grandma was a personal milestone for me, a step in the right direction for our relationship, and also the first of many more Mama time to come. 
---
This post was brought to you by the National Arts Council.
Photography by Pichan Cruz.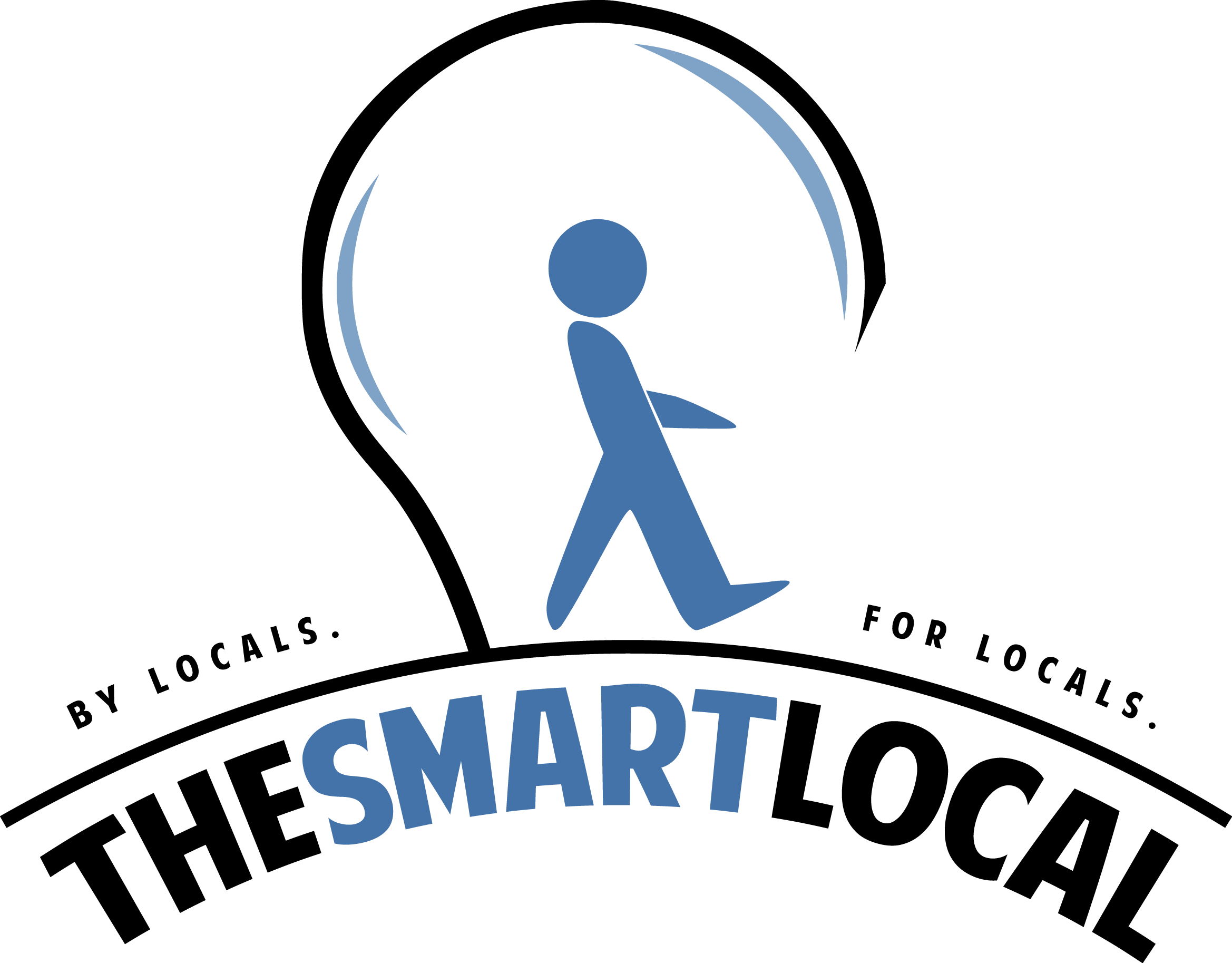 Drop us your email so you won't miss the latest news.