Laptops for students in Singapore
---
For presentations, essays and all the little Netflix breaks in between, laptops might just be the most important device for all types of students in Singapore. Whether you're an engineer who needs extra juice for 3D renders or a budding designer who requires plenty of storage for all your projects, it's important to pick a laptop that can keep up with your daily demands.
Here, we've picked out six of the best laptops for students available in Singapore. Some considerations we prioritised include the processor, graphics options, display, weight, and battery life. And to keep things on a budget, you can get these laptops below $2,000 too!
---
1. Aftershock Forge 15X – customisable laptop with the latest specs
---
You might be familiar with Aftershock and the custom PCs they build. They also offer a custom for laptops, starting with the Forge 15X. The base specs of the Forge 15X hits the sweet spot when it comes to price-to-performance ratio, and it can handle even the most intense gaming sessions. 
The CPU and graphics card are two of a computer's core components, and the Forge 15X comes equipped with some of the latest ones. While it is the heaviest laptop in this list at 2.2KG, you will find the latest Nvidia RTX 3060 graphics card that can handle almost any intensive task you throw at it, from photo editing to 3D video rendering.
The Forge 15X has a mid-sized 15.6" 144Hz screen that has been colour-calibrated by Aftershock and can display 100% sRGB colours
Some of the customisable features include the RAM and storage space, but the base option of 8GB of RAM and 512GB of storage in a solid-state drive (SSD) is more than sufficient for most users. 
If you'll be doing lots of video editing, we recommend upgrading the RAM to at least 16GB (from $85) and storage to at least 1TB (an additional $165). 
Price: From $1,695
Get the Aftershock Forge 15X
For a custom desktop for gaming and productivity, check out our Aftershock RAPID review.
---
2. Apple MacBook Air – new chip for fast performance + educational discounts
---
Image credit: @yuna_kurazono
The MacBook Air from Apple has been a staple in the arms of many students thanks to its premium all-metal design and easy-to-use operating system since it came out in 2008. But it became an even worthier purchase when it updated its processor to the speedy M1 chip last year.
While it looks exactly the same from the outside, it can now handle more than 10 Google Chrome tabs without scalding your thighs when you're working on the go. Unlike many other laptops, the MacBook Air lacks a fan, making it a completely silent workhorse that won't earn you stares during your mugging sessions in the library.
The MacBook Air comes in a gold colour if you want to bling it up
Image credit: Apple
The MacBook Air boasts a long battery life of 15 hours of wireless web surfing on a full charge – so you won't have to search high and low for power outlets at your favourite cafe anymore. University students and all teachers can also make use of the educational discounts available on the Apple Store, saving from $150 on the MacBook.
Price: From $1,449
Get the Apple MacBook Air 
---
3. Dell XPS 13 – faster storage drives and optional touch screen
---
Image credit: XPS
For tote bag aficionados who carry a different design for each day of the week, you'll probably want a lighter laptop to go easier on your shoulders. Made with ultra-lightweight carbon fibre and aluminium that's found in F1 cars and planes, the Dell XPS 13 weighs in at just 1.16KG – lighter than some accounting textbooks. 
Packed within its slim design is the latest-gen processor from Intel. Unlike dedicated graphics cards on beefier laptops like the Forge 15X, this CPU also does graphics processing, making it more energy efficient and compact. New tech aboard doubles the performance, letting you sneak in some light video gaming with games like League of Legends and CS:GO.
You can convert the XPS 13 into a touch-screen tablet
Image credit: XPS
For storage, the base model XPS 13 comes with a 512GB NVME solid-state drive that allows for snappier boot times, a bonus for those who are constantly on the move. 
Its display also comes in two options: a 1080p non-touchscreen display, or a 4K-resolution touch screen display. Both choices are vibrant, colour-accurate and will unleash 400-nits of brightness – letting you comfortably read text on your screen even on a sunny day.
Price: From $1,499
Get the Dell XPS 13
---
4. Lenovo Legion 5Pi – can double up as gaming laptop
---
Image credit: Lenovo
Gaming laptops are usually bulky, heavy, or super expensive. Despite its gaming chops, Lenovo Legion 5Pi doesn't have any of these drawbacks and is perfect for students looking for a healthy balance of work and play – all while on a budget.
It has a dedicated Nvidia GTX 1660Ti graphics card that will boost the performance of demanding apps like Photoshop and Premiere Pro. Demanding edits like perspective warp and overall processing times will also be vastly improved with the 1660Ti when compared to an integrated graphics card.
The Legion 5Pi has rear exhaust fans to cool down the laptop more efficiently
Image credit: Lenovo
And once you've cleared your submissions for the week, firing up your favourite video game will be super quick as well thanks to the NVME SSD. But with a base storage of 256GB, design students who need extra space for projects or movie junkies might want to fork out a little more for an upgrade.
However, it should be noted that the Legion 5Pi doesn't have a webcam or a microphone. So while you're safe from any prying eyes, you might still need to spend extra money on an external webcam for all those Zoom lectures.
Price: From $1,399
Get the Lenovo Legion 5Pi 
---
5. ASUS TUF Gaming A15 – latest CPU for design laptops with free accessories
---

Image credit: Asus
Another gaming laptop that students can consider is the Asus TUF Gaming A15. Unlike the other Intel-based devices on this list, the secret sauce of the TUF Gaming A15 is the latest AMD Ryzen 7 4800H chip. Especially when in some video editing and 3D design apps, this affordable processor can be faster than some high-end Intel ones.
It also sports a dedicated Nvidia GTX 1650 graphics card with ROG Boost that can add additional performance when you're working on a video project on Adobe Premiere Pro. With up to 1TB of storage, you can rest assured that your countless projects and assets all have a home, too.
The TUF Gaming A15 comes in a cool gray chassis
Image credit: Xotic PC
The "TUF" part of the name comes from how tough the laptop literally is – it is built to military-grade toughness and has been drop tested with short falls to deal with daily bumps and dings. To sweeten the deal, your TUF Gaming A15 will come with some freebies including a gaming mouse and backpack.
Price: From $1,598
Get the Asus TUF Gaming A15 
---
6. Razer Book 13 – lightweight laptop with quick battery recharge
---
Image credit: Razer
Razer might be known for their gaming devices, but their new Razer Book 13 released last year is geared towards those who take pride in their productivity – students included. It offers the sleek aluminium chassis its gaming laptops are known for while only weighing 1.34KG, a lightweight companion for those days spent shuttling between faculties non-stop. 
But while it trades off the ability to breeze through demanding gaming titles like its gaming-focused cousins, the Razer Book 13 has a nifty quick charge feature. This lets you quickly refuel your device for a four-hour lecture marathon while you grab a quick 30-minute bite at the canteen.
Image credit: Razer
But it's the display that really makes the Razer Book 13 truly stand out from the competition. It has some of the thinnest bezels ever on a 13.4" screen, which makes for an immersive all-screen viewing experience for movies and some casual gameplay. If you're willing to shell out a bit more money, you can also get the model with a 4K touchscreen display.
Price: From $1,899
Get the Razer Book 13
---
Best student laptops in Singapore
---
With a whole jumble of specs, figures, and features to consider, it can be difficult to pick out the best laptop for your schooling needs. By considering your course requirements and hobbies, this list of the best laptops for students in Singapore might just contain the perfect laptop for you to blaze through 3D design projects, photography side-gig, and nightly Netflix binges.  
Check out more tech articles:
---
This article contains partial partnership content. However, all opinions are ours.
Cover image adapted from (R): Dell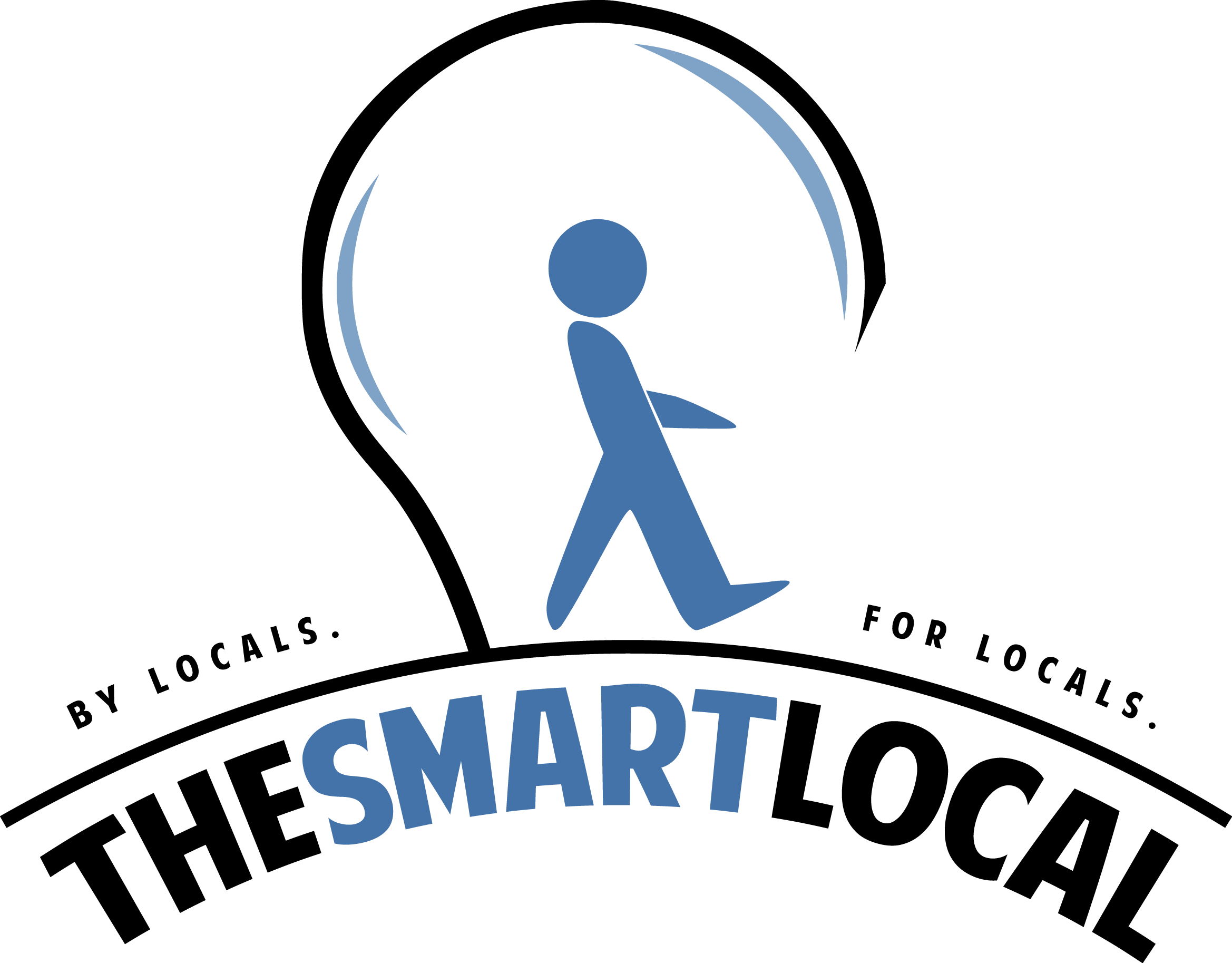 Drop us your email so you won't miss the latest news.