Best dehumidifiers in Singapore
---
Besides a predictable weather forecast of either scorching heat or tropical rain, Singapore's climate is known to rank high on the humidity scale. Damp conditions lead to the cultivation of mould in the air – wreaking havoc for those with sinus or asthma issues – and result in mildew growth on your precious belongings, from childhood plushies to branded bags. 
To keep your storage and living spaces in peak humidity conditions, here are nine of the best dehumidifiers in Singapore from small and portable to heavy-duty, jumbo-sized models. We've also included non-digital options for some old-school moisture absorption, and a travel-friendly pocket-sized dehumidifier for the next time you head overseas.
---
1. Cosmo dehumidifier – inbuilt filter and ioniser with laundry mode
---
Most of us are left with no choice but to dry our laundry indoors when the monsoon season hits. If this is ramping up the humidity in your home, then you'll want to invest in a powerful dehumidifier like the Cosmo Prime Dehumidifier.

The Cosmo Dehumidifier is small and portable making it suitable for even the tiniest nooks of your home
Image credit: Cosmo
This german design dehumidifier removes up to 12L of moisture a day from spaces as large as 5-room flats and comes with an in-built "high" mode for when you're drying your laundry inside. On top of that, the dehumidifier also filters the air and produces anions to neutralise free radicals present. This also improves the quality of the air by eradicating airborne viruses and allergens that cause respiratory problems.
If you're planning to leave it running while you're out and about, you'll be glad to know that the device will automatically shut off once the tank hits full capacity. Else, you'll be able to keep it running with the hose attachment that comes with it. Plus, brownie points go to Cosmo's free delivery, 5-year warranty, and 20-day free trial period, so you'll be able to test it out for yourself before committing to buying it. 
Price: $399 until further notice
Tank capacity: 3.2 litres
Coverage: Up to a 5-room HDB flat
Get the Cosmo Prime® Dehumidifier.
---
2. Xiaomi Mijia Deerma Mini Dehumidifier – affordable & compact
---

Image credit: Shopee
Xiaomi is a go-to brand for affordable yet reliable household appliances. For under 20 bucks, the Mijia Deerma Mini Dehumidifier is a simple and pretty device that gets the job done. 
With an intriguing cylindrical shape which makes it resemble a trendy Bluetooth speaker, you won't have to worry about it messing up the aesthetics of your home the way a big and clunky model would. The best part is, you can recharge it and situate the device anywhere you like. No need to plug it into a power source and invest in extension cords. 
Price: $17.50
Tank capacity: 0.8 litre
Coverage: Smaller rooms
Get the Xiaomi Mijia Deerma Mini Dehumidifier DEM-CS10M.
---
3. ION PureAir Dehumidifier – sleek & highly rated by customers
---

Image credit: Shopee user review
ION PureAir might not be as well-known as the big league brands on this list, but the 500+ 5-star online ratings are testament to the efficacy of the D50 Dehumidifier. Sift through the Shopee reviews and you'll notice that customers love the fact that it's hassle-free and lightweight while sporting a sleek and futuristic design. 
Especially ideal for first-time dehumidifier users, there are no complicated modes to toggle between. Just plug it in, switch it on and let the moisture absorption begin. It doesn't take up much space either, with a compact body that's just slightly bulkier than your WiFi router.
Price: $65.90
Tank capacity: 1.3 litres
Coverage: Small to medium rooms
Get the ION PureAir D50 Dehumidifier.
---
4. Philips Series 5000 – 2-in-1 dehumidifier & air purifier
---

Image credit: Philips
The Philips Series 5000 DE5205 Dehumidifier boasts 2-in-1 functions, not only extracting moisture from the environment but purifying the air to get rid of dust particles, allergens and impurities from pollution as well. This is a lifesaver for those with asthma concerns, especially during haze seasons where you still need to crack some windows open for ventilation.
It also has a laundry mode which cranks the fan speed up to the highest level, reducing the time needed to dry clothes indoors. This means not having to worry about musty smells when you're forced to dry your laundry in damp conditions.
Price: $749
Tank capacity: 4 litres
Coverage: Bathrooms and laundry rooms
Get the Philips Series 5000 DE5205 Dehumidifier.
---
5. De'Longhi Tasciugo AriaDry – silent & anti-bacterial
---

Image credit: De'Longhi
For light sleepers or those who struggle to concentrate during Work From Home sessions if there's a constant whirring in the background, go for the De'Longhi Tasciugo AriaDry – famed for having a silent motor. Despite producing practically no noise, this heavy duty model is equipped with a double action anti-dust and anti-allergen filter. 
It also purifies the air by neutralising bacteria and removing airborne pathogens. Ideal for households with children and pets, so the air can be circulated to rid pesky dust, fur, and whatever dirt your kids and furkids dragged in.
Price: $399
Tank capacity: 2.1 litres
Coverage: Medium rooms
Get the De'Longhi Tasciugo AriaDry DEX216F Dehumidifier.
---
6. Mistral MDH160 Dehumidifier – extra large tank & built-in ioniser
---

Image credit: Carousell
Besides its impressive 16-litre water tank, the Mistral MDH160 Dehumidifier is a low-maintenance model which you can leave to its own devices without much tinkering. It has timer functions spanning up to 24 hours, and automatically shuts off when it detects a full tank – meaning you won't have to keep checking on the water level.
This big and powerful device has ionising capabilities too, which means it is able to remove contaminants in the environment by electrically charging air molecules. This gets rid of microbes and odours, so you won't have to fret about nasty patches of mould forming on your belongings, or that embarrassing musty smell when your guests come over.
Price: $399
Tank capacity: 16 litres
Coverage: Large rooms
Get the Mistral MDH160 Dehumidifier.
---
7

.

Novita HumiControl – energy efficient with anti-allergen filter
---

Image credit: Novita
Those wanting to save money on utility bills can consider investing in a Novita HumiControl Dehumidifier, certified 5 stars for energy efficiency. 
Each model contains a built-in hygrostat, which detects the relative humidity levels within the surrounding environment. Based on these readings, the dehumidifier motor automatically adjusts its settings to avoid consuming more power than needed.
It's also fitted with a pre-filter screen which sieves dust and allergen particles before air circulation, which will come in handy within households where sinus is an issue.
Price: $399
Tank capacity: 2.6 litres
Coverage: Medium rooms
Get the Novita HumiControl ND298 Dehumidifier.
---
8. Orita packs – Watsons best-seller available in charcoal & lavender
---

Image credit: Carousell
While the brand might not be as well-known, Orita dehumidifier packs are a non-digital choice which never fail to fly off Watsons' shelves. Having gotten the seal of approval from aunties and OLs alike, these handy packs contain calcium chloride granules which naturally suck up excessive moisture in the environment. 
Each pack lasts 3-4 months, and you can choose between a relaxing lavender fragrance or a deodorising charcoal flavour if you don't want additional smells clashing with your home's preexisting scents.
Price: $5.50 for 3 x 650ml packs
Coverage: Storage spaces
Get the Orita Charcoal Dehumidifier & Orita Lavender Dehumidifier.
Bonus: If you want a no-frills alternative that's even more affordable, the RedMart Active Fresh dehumidifier has the same functions with no added scents – and it costs just $10.60 for 8 x 600ml packs.
---
9. FairPrice Water Jumbo – compact & travel-friendly sachets
---

Image credit: FairPrice
While natural calcium chloride dehumidifier packs work a treat, the tubs can be a tad bulky – making it unsuitable for tight spaces like drawers or packed cabinets. The Water Jumbo dehumidifier sachets from FairPrice's house brand come in slim yet powerful little sachets, allowing you to slip into the tightest of crevices and even pack it along for travels.
It's foolproof to use, just check on the sachet after 2-3 months and chuck it out if the contents turn jelly-like.
Price: $5.20 for 5 x 25 sachets
Coverage: Storage spaces, luggage
Get the FairPrice Water Jumbo Dehumidifier Sachets.
---
Types of dehumidifiers to combat Singapore's damp conditions
---
Nothing dampens the mood quite like coming home to musty smells, or unearthing your belongings from the cupboard to find a mould infestation. Prevention is better than cure; so instead of buying heaps of air fresheners to mask the stench or paying for professional cleaning and mould removal, invest in a decent dehumidifier to nip these icky situations in the bud.
Not only will they prevent mould and mildew growth, but the digital options equipped with air purifying and ionising capabilities will also help improve the air quality of your home. This spells improved sleep, reduced sinus triggers and a smoother time all around. After all, better breathing leads to better quality of life. 
Check out our other appliance guides here:
---
This article contains partial partnership content. However, all opinions are ours.
The products have been ranked in terms of features and price from sources and reviews online.
Cover image adapted from (L-R): Shopee, Philips, Novita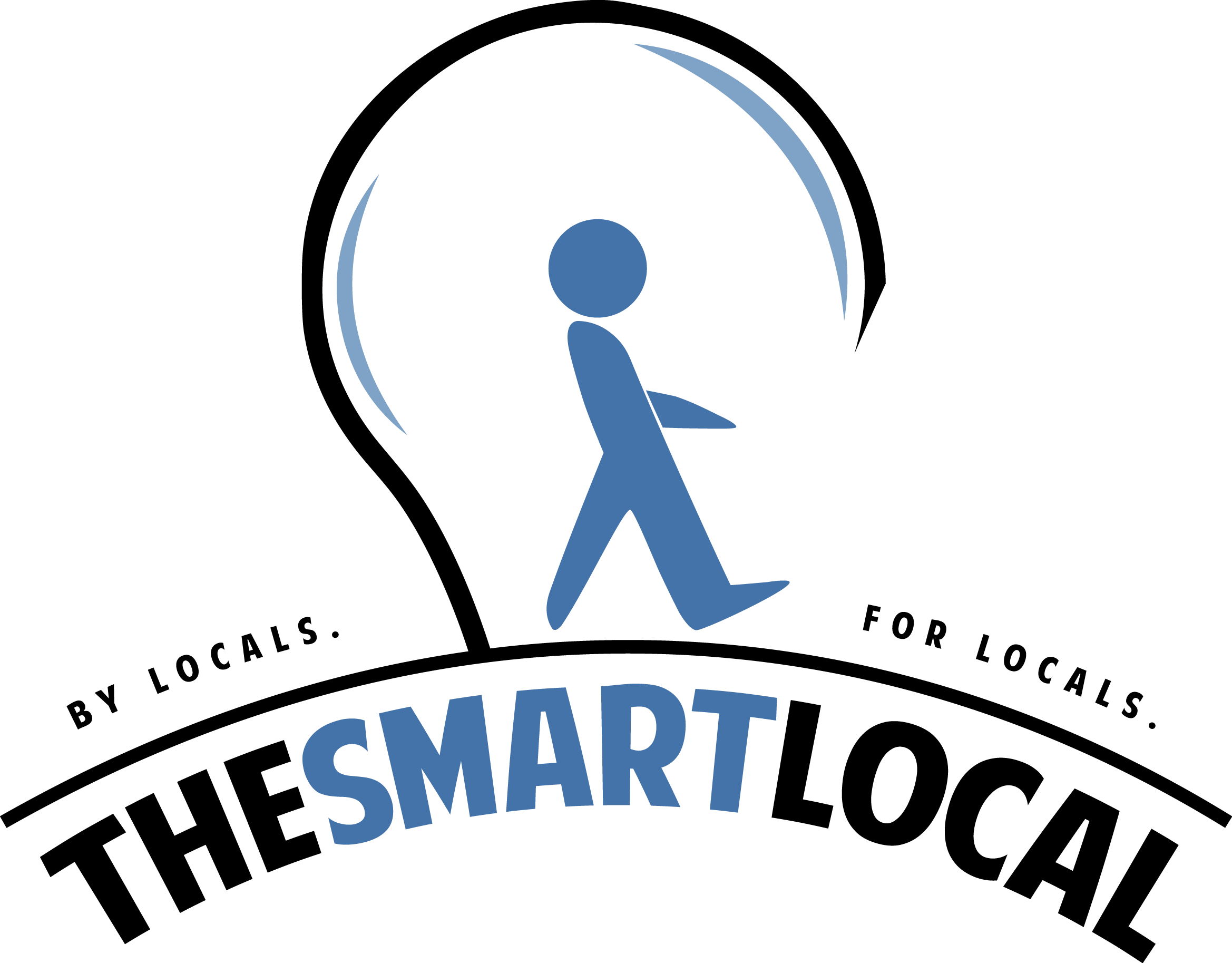 Drop us your email so you won't miss the latest news.