Humidifiers in Singapore
---
It doesn't matter whether you comfortably sleep with the A/C on every night, or are begrudgingly stuck in a tundra-like office on the daily – many of us can't escape the side effects of a dry throat, chapped lips and sinus issues that often come with air-conditioning.
For an easy fix, we've rounded up the 9 best humidifiers in Singapore, based on reviews, features and aesthetics – cuz practicality isn't all that matters! These are also sorted according to price – from low to high, so you can scroll and pick based on your budget.
---
1. Light Bulb Humidifier – tropical-themed mini humidifier
---

Image credit: Shopee
Tropical vibes? Check. Add some element of fun to your study desk with the Light Bulb Humidifier, which comes with adorable palm trees and dreamy translucent pebbles within.
After hours of looking at dull documents all day, this glassy, glowing humidifier is certainly a sight for sore eyes. It illuminates the space in tranquil hues of blue, purple, orange, and 4 other colours that you can switch between depending on your mood.
Since it's USB-chargeable, with each charge lasting about 6H, you can also easily chuck this into your bag to bring to any of your favourite work or study spots. And at just $13.90? Watt can we say, we're impressed.
Price: from $13.90 on Shopee
How long it lasts: up to 6H
Power: USB
---
2. Cute Pet Cool Mist Diffuser – space animal-themed design
---

Image credit: Pinterest
Antlers, space and cutesy animals – if you're a millennial, one of these 3 might have been your obsession at some point. Put them together and you'll get the super adorable, USB-rechargeable Cute Pet Cool Mist Diffuser. 
Image credit: DHgate
It looks adorable enough during the day, but night-time is when the design really shines through, with the glowing backlit figurine appearing like it's taking off into space. Not to mention, the whiffs of mist resembling jet engine fumes coming out the back really completes the look.
Fun fact: It also has an uncanny resemblance to this image of a cat in a pet backpack at the end of this article that recently went viral. 
Price: from $13 on Lazada
How long it lasts: NA
Power: USB
---
3. Xiaomi Mijia Cactus – succulent-topped mini-humidifier 
---

Image credit: Lazada 
A little bit of green always helps to add a pop of life to your desk. But if you're the sort who can never keep plants alive, the Xiaomi Mijia Cactus Humidifier is a nifty fix, for both that and too-dry air.
Slim and palm-sized, this will easily fit onto any desk space.
Price: from $13.52 on Lazada
How long it lasts: up to 4H
Power: USB
---
4. WAMP Lollipop Humidifier – portable and wireless
---

The WAMP Lollipop humidifier can last up to 5H when set to the intermittent spray mode
Image adapted from: WAMP style
A pro-tip from our parents' era is to place a glass of water on the bedside table, in hopes that it'll improve the humidity of an air-conditioned room. Even if it helps a wee bit, chances are you still woke up the next morning as dry as a shrivelled leaf. 
The unique design of the WAMP Lollipop gives a high-tech spin to this old-school hack. Simply pop this humidifier into a glass of water, and it'll churn out a mist that's definitely more moisturising than water evaporating from a cup. 
Without a bulky container to hold water, this compact, battery-powered option is perfect for travelling, especially for trips to colder, drier destinations.
Price: from $15.90 on Lazada
How long it lasts: up to 5H
Power: Battery-operated
---
5. Crystal Night Lamp Projector & Mist Maker – galaxy wall projections 
---
Anyone can dream under the stars with the Crystal Night Lamp Projector & Mist Maker, which projects a galaxy-like display of moons and stars up on your walls.

Image credit: Zaine
There are 7 different colour modes you can choose from as well to switch things up nightly – including red, purple, green and yellow. Gift this to your little one as a fun night light, or get one for yourself – no one's too old to love a little stargazing. 
The humidifier is said to last up to a whopping 20H on intermittent spray mode, and 10H on regular mode. To top it all off, once all the water has been depleted, there's an automatic valve that will switch the device off, so there's no need to stress over potential overheating.
Price: from $16 on Lazada
How long it lasts: up to 20H
Power consumption: NA
---
6. Xiaomi DEERMA F628 – minimal refills & inbuilt UV cleaning
---

Image credit: Power Planet
Perfect for those who are downright lazy, the Xiaomi DEERMA F628 is a low-commitment, fuss-free option that requires minimal care and refills. 
Let it run for hours on end if you have to – there's no need to worry about having to constantly lug it to the sink to fill it back up, with its high-capacity tank that'll last 14H. You'll also be saved the hassle of cleaning it regularly with its inbuilt UV purification system that'll zap out germs like viruses and bacteria in the tank with the press of a button.
For more open spaces, this is also a great option. With a relatively high power consumption of 25W, you'll be able to get water vapour churned out into the air more quickly, humidifying large areas of up to 30M² like offices and living rooms
Price: from $46.88 on Lazada
How long it lasts: up to 14H
Power consumption: 25W
---
7. OSIM uMIST Dream – rotatable nozzle
---
A good night's sleep makes a world of a difference, especially as we get older. For all of us who sleep with the A/C on, consider a humidifier with a capacity that can last through the night, like OSIM's uMIST Dream.
You'll no longer wake up with that crackling witch-like voice or pry open eyes so dry that they sting, as this churns moisture into the air for up to 8 hours straight.
Instead of just puffing out mist upwards, this humidifier also has a rotatable nozzle at the top so you can redirect mist flow straight towards you as you sleep for extra-effective humidifying, if you're sensitive to dry air.
Price: from $79 on Lazada
How long it lasts: up to 8H
Power consumption: 12W
---
8. Muji Aroma Diffuser – minimalist design and 2 lamp modes
---

Image credit: MUJI
Muji's Aroma Diffuser is likely the first thing that comes to mind when it comes to humidifiers and diffusers that can suit any home decor theme. As expected with anything from the Japanese minimalist brand, the diffuser is simple and aesthetic – perfect for completing any IG-worthy corner in your home or office.

Image credit: MUJI
This humidifier is also a practical option that triples up as an essential oil diffuser and lamp with 2 lighting modes as well. While pricier than the rest, it's lauded for quality mist that is vapourised by ultrasonic vibrations, projected into the air and diffusing in a jiffy.
Price: $89 on Muji
How long it lasts: up to 3H
Power consumption: 18W 
For more affordable alternatives, check out the Ultrasonic Aroma Diffuser ($17.88) or Iuiga's Aroma Mist Diffuser ($39.99).
---
9. Novita Humidifier NH810 – gets rid of germs and allergens 
---

Image credit: Novita
With COVID-19 still rife, most of us are now hyper-conscious about having germs invading our space, especially if you've got young children and the elderly to care for. Quell those worries with the Novita Humidifier NH810, a multi-purpose device that both cleans and humidifies the air.
Each purchase comes with an Air Purifying Solution Concentrate that you can mix with your water to eliminate up to 99% of bacteria. 
If your sinuses are already sensitive to dry air, you'll be glad to know that this humidifier also helps get rid of mould, mildew and other allergens from the air to make breathing even more comfortable.
Price: from $113 on Lazada
How long it lasts: up to 18H
Power consumption: 24W
---
Best humidifiers and diffusers
---
Singaporeans truly love air conditioning, seeking refuge in its cool comforts at work, at home or in one of our many shopping malls. But as blissfully cool as it is, long-term use can certainly cause discomfort and even illnesses.
Armed with a whole range of options with different price points, features and designs, you're now all equipped to get your next humidifier. Guess you can say, your next purchase won't be a mist-ake!
Read more of our articles on electronics below:
---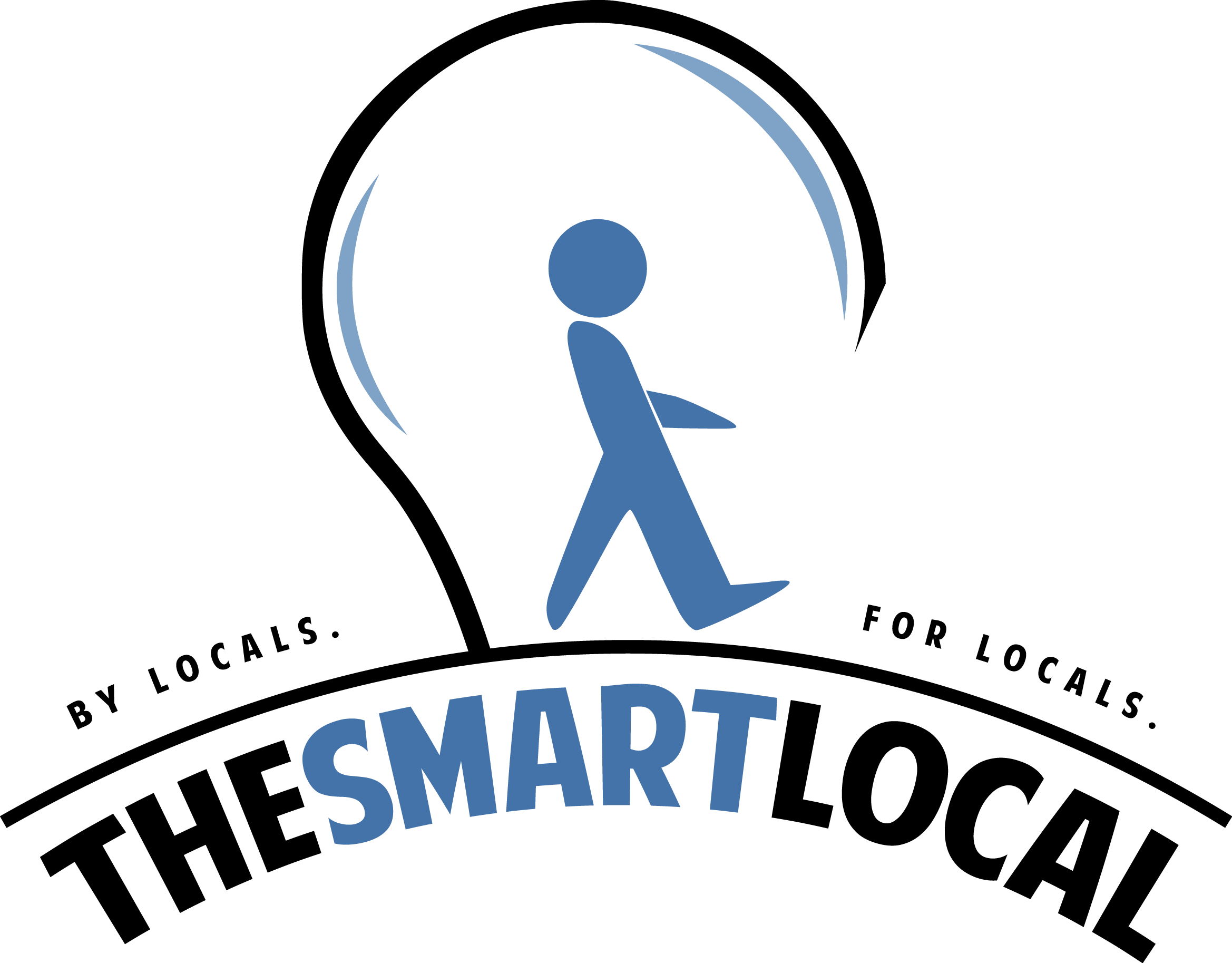 Drop us your email so you won't miss the latest news.