Aftershock RAPID review
---
It's safe to say that every gamer – whether casual or hardcore – dreams of owning a custom-built rig. After all, being able to optimise your computer for hours of uninterrupted gaming is truly a treat. 
Unfortunately, not all gamers may possess the know-how of actually building a PC from scratch. That's when options like Aftershock's prebuilt Ready To Ship (RTS) and custom-build RAPID packages are a godsend. Configured for e-sports gaming, users can select from different levels of performance and get a gaming PC fast.
We got to try the snazzy RAPID with ZOTAC GAMING GeForce RTX 3060 Ti Twin Edge for ourselves, so read on to find out how it fared for our resident TSL gamer Mizchiefmagik.
Disclaimer: Information, prices and specifications are accurate at the time of publishing.
---
But first, what is RAPID?
---
Before we get into the experiential aspect of Aftershock's RAPID review, here's the lowdown on this gaming desktop. 
The main focus of this series was basically e-sports performance. Its chassis, for one, is built for maximum airflow so your PC stays cool throughout hours of gaming. This is paired with premium components that won't break the bank. Plaster a very attractive starting price point of $845 on this and you've got yourself a deal that's hard to ignore. 
At entry-level specs, you'll get relatively decent performance for games that are slightly older or aren't particularly demanding, such as Dota 2 or even Grand Theft Auto V. You can probably run newer games as well, but these may require lower graphics settings. 
But if you're the type of gamer who appreciates top-notch graphics and performance, you can easily juice up your PC by customising it. Aftershock offers a Recommended Spec version from $1,470 that should be able to take quite a beating. 
When making a selection for your PC, you can personalise specific components such as the CPU, RAM, graphics card and motherboard. This is especially useful if you are a live-streamer or training to join e-sports tournaments, as your rig may require higher-level processors to function smoothly.
To take their setup to the next level, users will also get discounts on Aftershock PC-exclusive gaming accessories. Bundle deals include over 50% off the Prism+ PG240 165Hz gaming monitor ($265, U.P. $599) and 25% off the Logitech G Pro Wireless Gaming Mouse ($189, U.P. $249). 
Pro tip: Not sure if your selected PC is compatible with the games you want to play? Chat up Aftershock's resident tech geeks via live chat on their website for recommendations and advice. 
---
Fuss-free bundles with same-day delivery
---
Those who are looking to hone their gaming skills while work-from-home is still the norm will be glad to know that the RAPID series is available in Aftershock's RTS packages. 
Ordering one is extremely straightforward – just head over to Aftershock's website and select a build that's suitable for you. You can even get convenient same-day delivery for selected RAPID PC builds, including e-sports-ready models from just $1,135. 
---
Playing 3 hours of Valorant on Aftershock's RAPID series
---
There are few gamers who haven't heard of the recent cult hit Valorant, and if that's you, you may want to hop onto the bandwagon. Developed by Riot Games, this multiplayer first-person shooter is like as if the iconic Counter-Strike and Overwatch had a baby. Best of all, it's free-to-play. 
With a combination of competitiveness, decent visuals and immersive gameplay, you can guess that this game is a recipe for addictiveness. That's where you'll find it useful to have an adequate PC that supports high frame rates above all. 
Running Valorant at 1080P, the Aftershock Rapid PC ran buttery smooth – leaving plenty of room for performance even with higher-resolution 1440P or 4K displays. Mizchiefmagik did a run of at least 3 hours on the RAPID Level 4 AMD RTS. As someone who's used to clocking up to 6-hour Valorant runs during her free time, she reported zero lag paired with smooth and high-quality gameplay. 
And that's because it contains pretty darn solid hardware. 
The computer pairs the AMD Ryzen 5 3500X CPU with a 16GB Klevv Bolt XR 3600 MHz (8×2) RAM. If you're not particularly techy, this essentially means you're able to multi-task and run more demanding software such as video games and video editing without much fuss. 
To put it into perspective, it contains double the dose of the usual 8GB of RAM required for casual gamers, so you can play on the highest possible graphics settings breezily. 
It also runs on the NVIDIA GeForce RTX 3060Ti graphics card. More than capable of delivering gorgeous in-game graphics at higher resolutions like QHD and 4K, this graphics card will suffice for the latest video games in the market. It's even listed as the minimum graphics requirement for Cyberpunk 2077… for when they sort out their infamous bugs, of course. 
Other factors like a 512GB SAMSUNG SSD storage and a durable AMD – GIGABYTE B550M DS3H (PCIE GEN4) help with powering this PC to take on heavy-duty usage. A bonus, of course, is that the PC simply looks chio. It's fitted with four RGB fans, and you can change the colour of these according to your mood.
Here are the full specs of this RAPID build:
AMD RYZEN 5 3600

GIGABYTE A520M DS3H Motherboard

16GB 3600mhz Klevv Bolt XR Memory (8×2)

ZOTAC RTX 3060Ti Twin Edge 8GB

AMD Wraith Stealth Air Cooling

512GB SAMSUNG NVME M.2 SSD R:3500 W:2900

FSP 650W 80Plus Bronze Certified PSU (H3-650)

4 x Addressable RGB Fans
This comes with onboard Wi-Fi and Bluetooth, as well as a 3-year warranty that covers on-site repairs for the first year for peace of mind. 
---
Aftershock RAPID gaming computer review
---
With specs configured to suit both casual and hardcore gaming styles, the Aftershock RAPID series doesn't disappoint. Best yet, you can easily "build" your own PC according to your preferences when you place an order. Top it all off with gaming accessories like a monitor, keyboard and headphones, and you've got a ready-made rig at your doorstep.
And if you just want an easy selection based on your budget and minimum performance requirements, take a look at Aftershock's Ready To Ship series. It comprises a selection of laptops (from $1,815) and desktops (from $1,135) ranging from entry-level to high-end. 
Selected products are available for same-day delivery, and they're now having their March Super Tech Sale with up to $300 off custom PCs and gaming laptops. In addition to enjoying discounts on Prism+ monitors, Intel processors and Nvidia graphics cards, you can also enjoy perks like free motherboard, power supply and thermal compound upgrades with your purchase.
For gamers who aren't quite as savvy with computer hardware, Aftershock's customisable PCs will do the trick. Do away with the hassle of building a PC from scratch, and have one made for you at affordable prices, so you can finally game in peace. 
---
This post was brought to you by Aftershock.
Photography by Natalie Ng.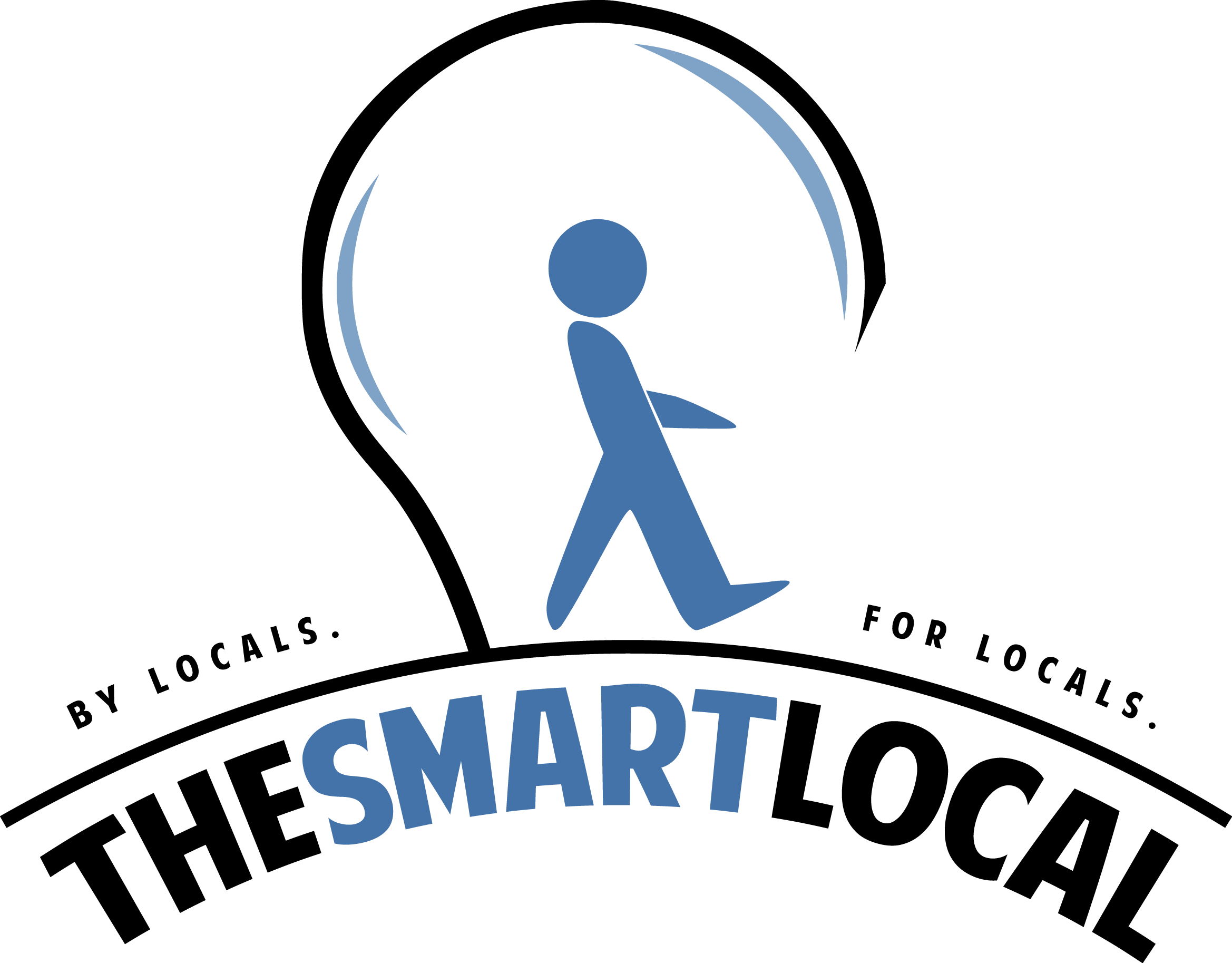 Drop us your email so you won't miss the latest news.