Weird, wacky, and wonderful tidbits at Little India's Mustafa
Known for its extensive range of Indian groceries, watches, and cheap electronics, Mustafa is a go-to megastore for Indian nationals living in Singapore and many locals alike – for the older generation, at least. Us youngsters would rather make a beeline to the glossier Orchard belt – after all, there can't possibly be anything hipper than F21 at cramped, lao tu Mustafa…or can there?
Beyond the assembly of ghee, masala powder and dhal mix, hidden within the 24-hour mall's grocery section on level 3 is a treasure trove of never-seen-before snacks even the largest supermarkets don't have. We trawled their shelves and left arms full with this loot:
1. Spicy and Seaweed flavoured Pola Snack
Turns out, our entire lives were a lie – these animal-shaped crackers that were childhood snack staples DON'T just come in one flavour.
Don't worry if you're one of those Singaporeans who die die cannot take spicy food – spicy Pola isn't actually spicy. It's got more of a sweet chili flavour similar to that of chili tapioca chips, albeit milder. Once you crunch on these, you'll never go back to basic Pola.
The seaweed one wasn't really to my preference – it kind of felt like I was eating veggie biscuits, in a bad way. But if you're a fan of Lexus crackers and seaweed potato chips, these might be worth a try, even if just once.
Price: $2.20/packet of 10
2. Candy bar milkshakes
Inspired by Twitter user @awksski, we went straight for these milkshake versions of our fave candy bars. Alas, the M&M's ones had been wiped clean when we visited, but we still managed to grab these babies!
Counting on the Snickers Protein Shake as an actual protein supplement for those #gainz might be questionable – but in terms of taste, it does come pretty close to the real deal. Although milkier than expected, it had a noticeable nutty taste, despite not containing any peanuts.
While smoother and richer than the average chocolate milk, the Galaxy Chocolate Shake wasn't anything out of the ordinary. Then again, Galaxy is pretty basic as far as chocolates go – but pleasing all the same.
Price:
Galaxy Chocolate Shake: $3.20
Snickers Protein Shake: $3.90
3. Bite-sized Cookies & Cream Churros
Skepticism levels were high upon opening this packet of frozen churros – the stubby dough nuggets looked nothing like what was shown on the packet, with a slight resemblance to cat poop. Chocolate dip and cinnamon sugar sachets were provided, though oily all over from being buried under the churros. Not a great first impression.
It's also pretty laughable that the instructions said to fry these till golden brown, seeing as they were already brown to begin with. So I just went with my gut – or rather, nose – feel. As a rough gauge, about 2-3 minutes of deep-frying should suffice.
You can also air-fry these or pop them into the oven if you're not keen on sinful deep-frying
Tip: line your plate with kitchen towels to soak up the excess oil
But as cliched as the saying goes, don't judge a book by its cover – these chocolatey nubs sure proved me wrong! Crispy on the outside and slightly bready on the inside, these have the perfect amount of sweetness when dusted with cinnamon sugar and dunked in white choc dip. 10/10 would recommend for a DIY supper.
Price: $5.20
4. Banana and Chocolate Tea
Such tea flavours sound strange enough, but what got me really confused was how these were labelled as "Singapore Chocolate/Banana Tea". Isn't true "Singapore tea" just humble kopitiam teh and its variations? And with a picture of Sir Stamford Raffles and the CBD skyline on the back of the box, I highly suspect this was designed to scam clueless tourists.
The Chocolate Tea had a very faint chocolatey aroma – with an equally faint chocolatey taste, unfortunately. Fooling our noses, the Banana Tea smelled pretty promising, but fell short in taste as well. I guess that's expected when the flavouring only comes from chocolate and banana oil being mixed into Ceylon tea, instead of bits of the actual thing.
If anything, props for presentation – the wooden boxes make for cute keepsakes despite being gimmicky.
Price: $4.50/100g
5. Maltesers Teasers
Looks like Nutella's got some stiff competition with the spreadable version of Maltesers. If you'd like to add some chocolatey goodness to your bread but don't fancy anything overly rich, Maltesers Teasers is a great alternative to the other choc spreads out there.
An abundance of honeycombed malt beads help further balance out the sweet chocolate, giving good crunch with every bite. Talk about teasing one's tastebuds.
Price: $4.90/200g
6. Jack 'n Jill Kimchi Chips
If I'd done a blind taste test of these Kimchi Chips, I'd probably have guessed they were tom yam-flavoured because of their strong tangy aftertaste. Nevertheless, these sourish and slightly spicy chips were so addictive, we devoured them in one sitting – and would totally do so again.
Price: $1.40/70g
7. Rose petal spread
One thing about this Ahmed Foods Rose Petal Spread – it doesn't possess the jelly-like texture of most jams out there. Lumpy, tightly-packed, and hard to spread, it's got a thick consistency similar to that of the pineapple paste used in our fave CNY tarts.
A perfumey rose fragrance made us expect a sickly-sweet bandung type of taste, but we were surprised to discover that this was palatably mild. In true atas high tea fashion, we had this with scones, and the pairing was perfecto.
Price: $3.90/400g
8. Women's Horlicks (Caramel Flavour)
Much to our disappointment, our male colleagues didn't suddenly get their periods upon drinking this Women's Horlicks. We're not sure what about this is female-specific – the fact that it's caramel flavoured? The pink packaging? IDK, just like why our trains keep breaking down, some things will always remain a mystery.
Pointless gendering aside, there's not much of a difference between this and normal Horlicks. The caramel flavour was completely undetectable – maybe it had something to do with the fact that the ingredient list didn't contain caramel at all. I've never felt more cheated in my life.
Tip: Don't follow the instructions that tell you to only put in 3 teaspoons of Horlicks powder into your milk – you'll barely taste it. 3 tablespoons would be way better.
Price: $7.90/400g
9. Flavoured kaya
Here's something to spice up a DIY Ya Kun-style breakfast – kaya in funky flavours.
There seems to be something about Mustafa and caramel-flavoured stuff that doesn't quite work out. Kayamila Sea-Salt Caramel tasted neither like sea salt nor caramel – yet it didn't really taste like normal kaya either.
After having our tastebuds confused, we didn't have high hopes for Kayamila Calamansi Citrus – but in a pleasant twist of fate, it turned out to be the best of the lot! A distinct calamansi flavour added a fresh zestiness to the kaya, without being sour or overpowering.
Now, there are 2 kinds of durian-lovers in this world: those who go for durian-flavoured anything, and those who only believe in durian in its raw form. Members of the former camp will enjoy Uncle Cook's Durian Kaya. Strong and smooth, it's similar to durian paste that comes in a tube.
As for the Green Tea Kaya, it only seemed to have a hint of green tea in it. 'Twas interesting to try just for kicks, but regular kaya trumps that any day.
Price:
Kayamila Calamansi Citrus and Sea Salt Caramel: $3.50/270g
Green Tea Kaya: $2.65/220g
Uncle Cook's Durian Kaya: $2.85/220g
Mustafa – more than just an auntie's grocery paradise
Now you know where to go the next time you're stocking up on the noms for a slumber party or movie marathon at home. And the best part? With Mustafa open 24/7, you can drop by anytime for your food fix – even after a late night of drinking or when random midnight hunger pangs strike. Looks like Mustafa isn't such an "auntie" place after all!
Found anything else at Mustafa that's weird, wacky, or wonderful? Tell us in the comments below!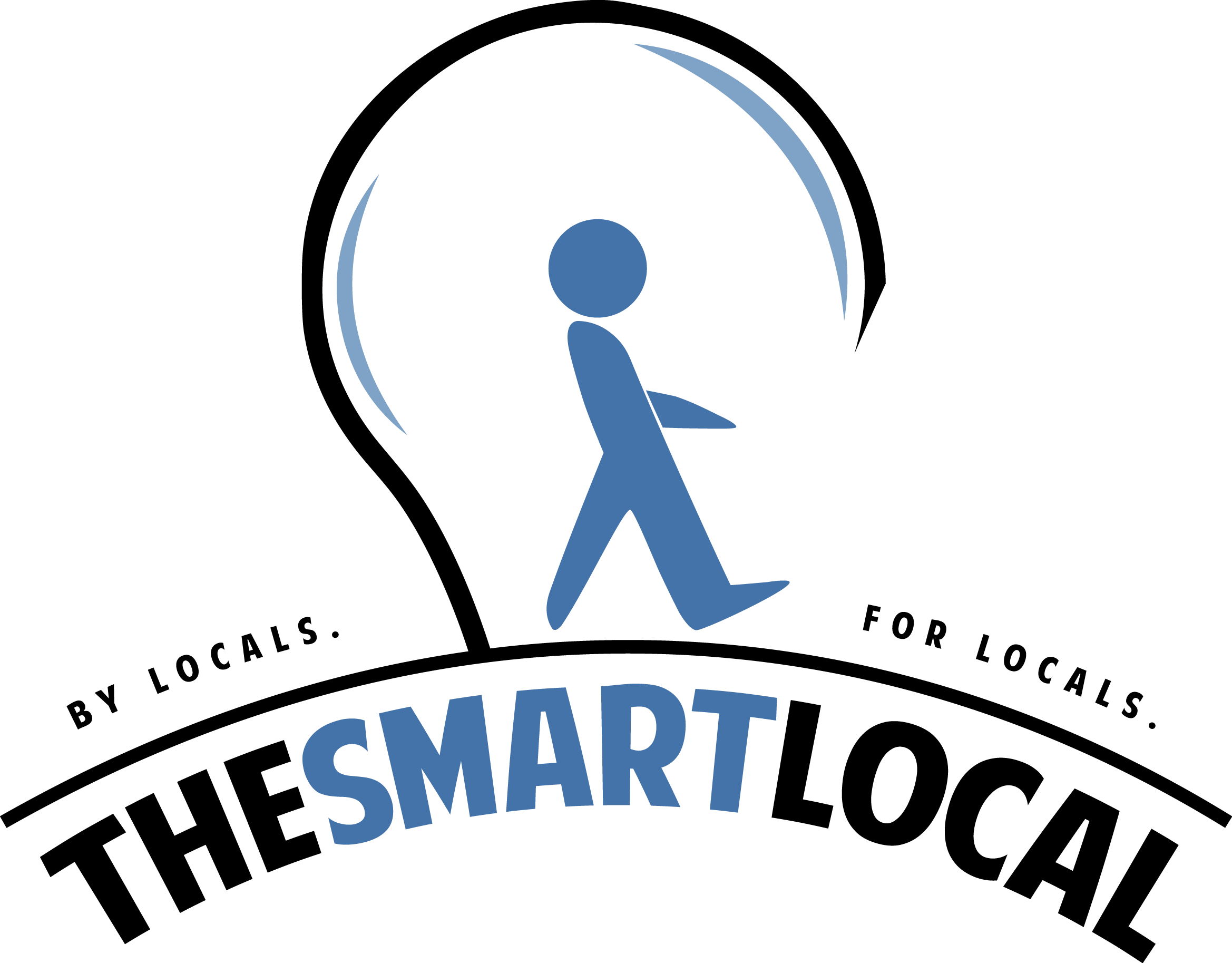 Drop us your email so you won't miss the latest news.