Home CCTV cameras
---
We've all been told that low crime doesn't mean no crime. Even in the relative safety of Singapore, theft still occurs often enough to warrant precautions. Home CCTV cameras are useful for deterring criminals, but also let you watch pets and toddlers indoors.
With features like motion detection and air quality monitoring, many of these options even have a 2-way intercom, letting you soothe a scared puppy, hear when your baby cries, or even scare off unwelcome visitors. To help you choose the right one for your needs, here are the 9 best home CCTV cameras in Singapore.
---
1. Xiaomi Mijia IP – most affordable option at just $28.99
---

Image credit: @geeekystuff
When it comes to purchasing a security camera for your home, there's a whole range of features to look out for. At just less than $30, the Xiaomi Mijia IP covers the essentials and then some – starting with a crisp 1080P video feed and night vision capabilities. 
In addition to recording footage locally onto a microSD card (64GB maximum), the Xiaomi Mijia IP also sends notifications to your phone when it detects motion within 5M. The two-way intercom lets you communicate with your children while at work, and you can also amuse yourself with your pet's yelps as they react to your disembodied voice.
Picture quality: 1080P | Night vision up to 10M
Field of view: 130°. Wider angles can cover larger areas, narrower ones provide better detail.
Price: $28.99
Get the Xiaomi Mijia IP 
---
2. Arlo Baby Monitor – play lullabies and monitor air quality
---

The Arlo Baby Monitor comes shaped adorably like a bunny
Image credit: @arlosmarthome
While regular home CCTV cameras might suffice for most cases, you'll definitely want to keep a closer eye on infants and toddlers.
Though it's the most expensive camera on this list, the Arlo Baby Monitor is chock-full of thoughtful features that will come in handy whether you hear cries and other worrisome sounds emanating from your child's bedroom. When it's time to sleep, the Arlo Baby Monitor keeps watch with night vision, and you can play lullabies, white noise or transmit your own voice to soothe your young one to sleep from a separate room. 
For peace of mind, you can set motion, noise and cry alerts so you can respond to hazards and your baby's needs promptly. The baby monitor also monitors volatile organic compounds in the air in case of a gas leak or a spike in haze levels.
As your baby spends more time in the playpen, the battery-operated Arlo Baby Monitor can be easily moved around the house to help you keep an eye out while you attend to chores. Baby #2 on their way? You can monitor multiple cameras at the same time on the Arlo app. Even without a subscription, the camera saves motion- and sound-triggered events to the cloud for up to 7 days.
Picture quality: 1080P | Night vision up to 4.5M
Field of view: 130° (Can be narrowed to 90° for better detail)
Price: $333.50
Get the Arlo Baby ABC1000
---
3. Wyze Cam V2 – doubles as a webcam for crisp video calls
---

Image credit: @macechoplus
If the spate of Zoom meetings these few months have made you long for a webcam upgrade, the Wyze Cam V2 is a cute, cubed security camera that doubles as a webcam for your computer so your office senpai notices you in 1080P. That's up to 7X the resolution of most other webcams that are 480P or 720P. It's a 10-minute process every time you turn your security camera to a webcam, so you might still want to look for a dedicated option if you expect daily calls.
As a security camera, the Wyze Cam V2 comes with motion detection capabilities, which can be set to trigger 12-second Event Videos. These are saved to the cloud for 14 days for free, but you can also save footage locally on a microSD card.
For the safety of your home, the Wyze Cam V2 detects smoke alarms and zooms up to 8X while livestreaming the feed. It also provides 2-way audio, and has a magnetic base that can also be stuck to surfaces for convenient, screw-free mounting. 
Picture quality: 1080P | Night vision up to 9M
Field of view: 110°
Price: $50.90
Get the Wyze Cam V2
---
4. Xiaomi Mijia Smart Camera PTZ – motorized rotation for 360-degree view
---

The spherical housing rotates 360º horizontally, while the inner (black) lens gives 96º of vertical motion.
Image credit: XiaomiToday
For those with complicated house layouts, the Xiaomi Mijia Smart Camera PTZ sorts you out with by rotating 360º. You can view 110º at a time, and remotely adjust the camera angle with an intuitive virtual thumbstick on the Mijia app. Moreover, the interface also allows you to activate the 2-way intercom conveniently.
The Mijia Smart Camera PTZ has a few extra conveniences that many will appreciate. Installation is as easy as scanning the QR code on the base of the camera, and humanoid recognition software reduces false intruder alarms caused by pets or fluttering curtains.
Picture quality: 1080P | Night vision up to 9M
Field of view: 110° lens angle of view | 360º horizontal, 96º vertical motorised motion
Price: $50.99
Get the Xiaomi Mijia Smart Camera PTZ
---
5. TP-Link Tapo C100 – works with Google Assistant to cast video on your TV
---

Image credit: @erc_ukraine
Known for their line of smart home products, TP-Link's Tapo C100 matches up with intelligent features and usability. This unique-looking device packs a 1080P camera and connects to a flat base via an adjustable ball-and-socket joint. 
For ease of installation, its base has nifty slots to be screwed into a wall or ceiling. But like the other cameras here, you can also stand it on any surface to avoid unsightly holes.
Its app-based interface works by letting you cast the feed on a smart TV or Google Nest Hub screen, and even view up to four cameras at a time. For peace of mind, you can easily disable video recording with a dedicated Privacy Mode. 
As a bonus, you can even customise the sensitivity and areas for motion detection, like a doorway or corridor so regular passing traffic won't spam you with notifications. Best of all, despite its price, you get 3 years of warranty – useful for a device you'll likely be leaving on for days, months or even years on end. 
Picture quality: 1080P | Night vision up to 9M
Field of view: 105°
Price: $45
Get the TP-Link Tapo C100
---
6. Reolink E1 Pro – set voice recordings and alarms to deter intruders
---

Image credit: @reolinkcams
The Reolink E1 Pro is another motorised home security camera that lets you cover a greater floor area if you choose. Though its turning angles are slightly constrained when compared to the Xiaomi Mijia Smart Camera PTZ,  you can set it to pre-record 4 seconds before motion is detected so you get a more complete picture of events at home.
For those concerned for their home security, the Reolink E1 Pro also packs a loud siren that you can even swap out for a recorded verbal warning. This can be activated automatically upon sensing motion, or even manually set off via the app. 
Picture quality: 1440P | Night vision up to 12M
Field of view: 100° | 355º horizontal, 50º vertical motorised motion
Price: $80
Get the Reolink E1 Pro
---
7. D-Link DCS-2530L – 180-degree view you can see on your computer
---

Image credit: D-Link USA
While you can monitor more angles at home by remotely shifting your security camera, D-Link's DCS-2530L solves this problem by… zooming out. Its 180º viewing angle is practically wider than a GoPro's 170º field of view, and lets you see the whole scene when placed against a wall.
Like other home CCTV cameras, the DCS-2530L notifies you when sounds and motion are detected, with a built-in microphone for 2-way intercom. For added convenience at work, you can keep a tab on the tea at home. The feed can be viewed on your computer by logging into your account at mydlink.com, without faffing about with clumsy apps. 
Picture quality: 1080P | Night vision up to 5M
Field of view: 180°
Price: $159.22
Get the D-LINK DCS2530L
---
8. SmartPaw Burpurr Pet Feeder – feed your furkid remotely
---

Image credit: SmartPaw
Pet owners know how hard it is to leave beloved furkids behind while at work or during an overseas trip. A convenient option is to leave them at a pet hotel or with a pet sitter, but nothing beats seeing them happy, healthy and in real-time.
The SmartPaw Burpurr Pet Feeder not only dishes out accurately-measured meals for your pet, it gives you a crisp, 720P pet-level view of your snacking puss or pupper. It has an easy-to-clean pet feeder tray and an anti-bite power cable that is backed up with battery life in case of a blackout. 
A 2-way telecom also lets you personally call your pet for mealtimes, and feast your ears on their satisfied chomping.
Picture quality: 720P
Field of view: 130°
Price: $135.90
Get the SmartPaw Burpurr Pet Feeder
---
9. Furbo Dog Camera – play catch and take selfies with your dog remotely
---

Image credit: @furbodogcamera
Some obsessed paw-rents might struggle to deal with even just a few hours away from their pets. For these, the Furbo Dog Camera lets you play catch and capture "dog selfies" when your pup comes close. 
You'll get dog-related alerts like for constant barking, cord-chewing or when it jumps on furniture. After you're done with your day, you can even unwind with a 60-second highlight reel of your canine's finest moments from the reel.
Picture quality: 1080P | Night vision
Field of view: 130°
Price: $135.90
Get the Furbo Dog Camera
---
Best home CCTV cameras
---
With options for every budget and need, these best home CCTV cameras will give you peace of mind wherever you are. From letting you sing lullabies for your baby to feeding your pet virtually, these nifty gadgets really do so much more than securing our home.
Check out these articles on the best home gadgets in Singapore:
---
Cover image credit: Storming Gravity, @arlosmarthome
The products have been ranked in terms of features and price from sources and reviews online.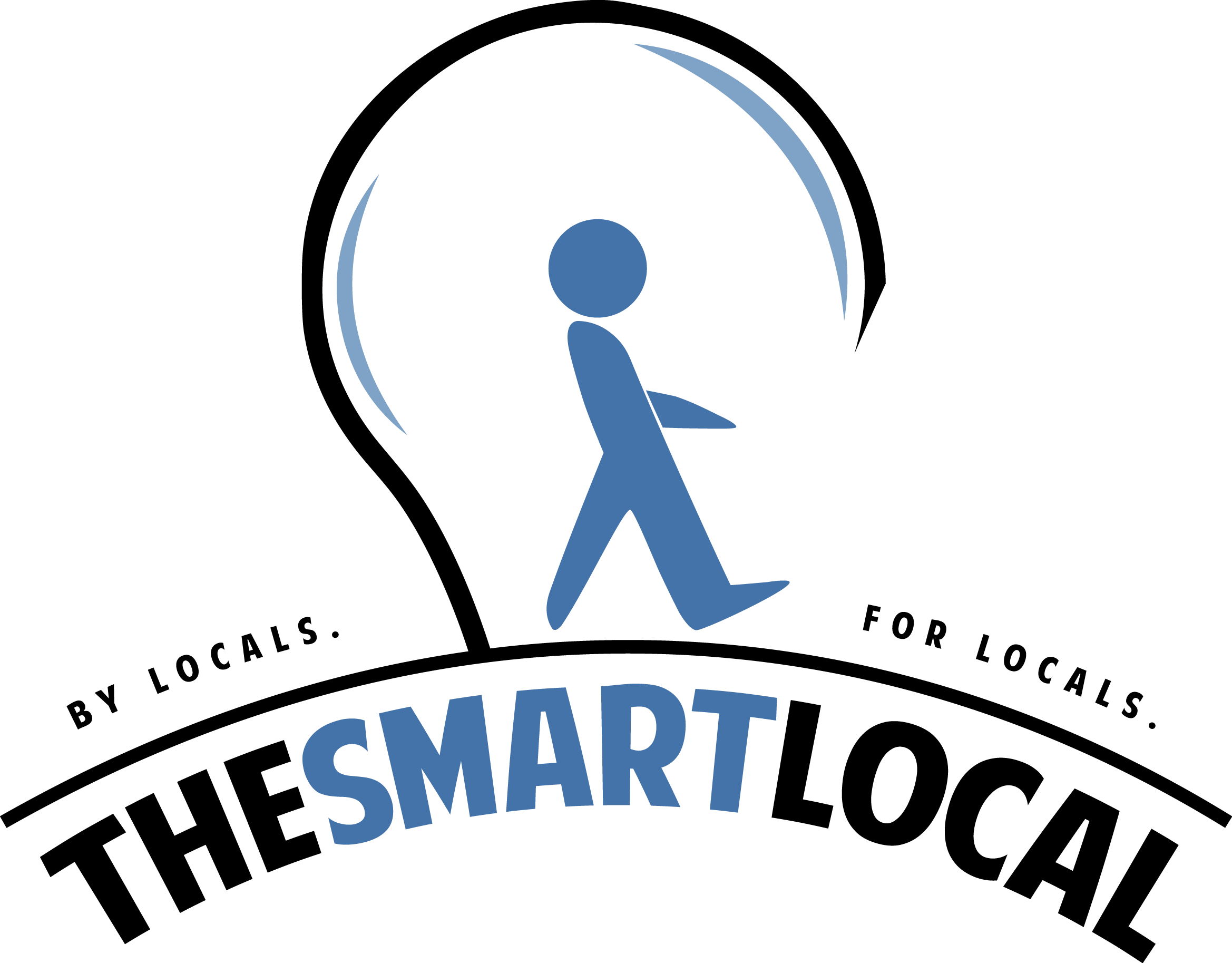 Drop us your email so you won't miss the latest news.