Apple iPhone hacks
---
Take a look around and you'll notice that many Singaporeans have pledged allegiance to Team Apple. From students to the tech-savvy elderly, iPhones have been lauded for their crisp camera quality, convenience of sending files through Airdrop, and superior aesthetics – plain and simple. 
That said, did you know that your trusty pocket device actually holds secret functions solving everyday inconveniences, from dodging certain pesky contacts to locating important images without sifting through your entire gallery? 
If these iPhone hacks inspire you to purchase a new Apple product, read till the end to find out how you can get exclusive cash rebates when you shop on the Apple Online Store with DBS/POSB Cards.
---
1. Too many photos in gallery, can't find the shot you want
---
iPhone hack: Search by keyword to get categorised folders
---

Image credit: iDownloadBlog
In this modern era where practically everyone's phone has a camera, it's all too common to get snap-happy and take countless shots of everything from your daily meals to the cloud-filled skies.
When you need to retrieve a certain photo either to post online or show someone on the spot, skip the frantic scrolling amidst thousands of little thumbnails and do a quick search instead. The iPhone gallery's smart image detection categorises photos based on keywords, instantly presenting the "food", "sunset" or "pet" pictures you were looking for.
---
2. Dodge pesky contacts or prioritise urgent notifications
---
iPhone hack: Set custom text and call vibration alerts for individual contacts
---

Image adapted from: Gadget Hacks
How to assign custom contact vibrations on iPhone:
Settings > Sounds > Ringtone > Vibration > Create New Vibration

Contacts > Edit Contact > Vibration > Change from 'Default' to your custom vibration
There are certain people whose texts and calls we'd like to avoid, whether it's your boss on a weekend or an ex you just can't shake off. Assign a custom vibration pattern to their contact, and you'll be able to ignore them without even having to look at your screen.
On the flipside, this function also lets you prioritise certain contacts for the sake of emergencies. Say you're in a meeting but don't want to miss any urgent updates from your kid who's home alone or a hospitalised loved one, the custom vibration alerts you of important contacts from within your pocket so you won't keep getting distracted by other notifications.
---
3. Making typos when calculating long bills for outings
---
iPhone hack: swipe right on calculator to backspace and long-press to paste
---

Image adapted from: SaveDelete
When you're keying in a bunch of different costs to settle a bill, 1 error in a long series of values can mess up the entire sum. Instead of clearing your equation and starting from scratch, simply swipe left or right to remove 1 digit.
If you need to key in a long chain of numbers that you're struggling to memorise, you can copy and paste it into your calculator by long-pressing on the number display. That way, you won't have to keep switching between tabs to double-check that you didn't mistype.

Image credit: 9 To 5 Mac
Bonus: For those who need to make higher-level calculations for whatever reason, you can activate a basic scientific calculator by rotating the calculator app to landscape orientation. Saves you the trouble of bringing a Texas Instruments device everywhere you go!
---
4. Dropping your phone in the sink or toilet
---
iPhone hack: Install "water eject" shortcut to clear water from speakers
---

Image adapted from: Gadget Hacks
We never thought we'd reach an age of technological advancement where water damage can be undone digitally, but here we are. Water entering your phone is one of the biggest nightmares, whether it was drenched in a downpour or plummeted into a sink, toilet bowl, cup of tea…you get the idea.

Image credit: Gadget Hacks
While the urban legend of burying your phone in grains of rice to draw out moisture is also worth a try, a quicker option would be to install the iOS Water Eject shortcut. The preset function knocks water out from your iPhone speakers, clearing any muffled audio and preventing water from seeping deeper into the battery and system.
---
5. Struggling to position cursor at the right place to edit text
---
iPhone hack: Hold down space bar and swipe for precise editing
---

Image adapted from: IT Jungles
When you're dealing with a long chunk of text, it can be a little tricky maneuvering to an exact point you want to edit. 
Rather than endlessly dragging your thumb back and forth the screen, hold down the space bar and swipe side by side and even upwards and downwards to jump lines and get to your destination for quick and precise editing. 
---
6. Can't use facial recognition to unlock with mask on
---
iPhone hack: Unlock phone hands-free with custom voice command
---

Image credit: iSumSoft
How to set custom voice command to unlock iPhone:
Settings > Accessibility > Voice Control > Customise commands > Custom > Create New Command

Set the phrase you will speak (e.g. "Unlock my iPhone") > Action > Run Custom Gesture

Emulate your PIN entry by pressing where the number buttons would be, in order > Stop recording and save gesture 
Now that masks are mandatory, not being able to unlock your phone through facial recognition when you're out and about becomes an everyday inconvenience. A hands-free alternative to using Touch ID or manually keying your PIN is to set a custom voice command which leads to the system entering your passcode automatically, through preset custom gestures.
---
7. Overexposed night shots from strong flashlight
---
iPhone hack: Control the brightness by pressing and holding icon
---

Image adapted from: Candid Karma
Flash photography can be a little harsh, leading to overexposed subjects. There are also certain situations where you need to illuminate your pics but a bright and sudden flash may be inappropriate, like attempting food photography within a dimly lit fancy restaurant.
That's where the flashlight function on a companion's phone comes in handy, but sometimes it casts such a strong glare that the details on your subject can look washed out too. If you happen to be borrowing an iPhone operating on iOS 10 or later, you'll be able to make use of pressure-sensitive 3D touch technology to toggle the brightness to your liking.
---
8. Overcharging phone or constantly checking progress
---
iPhone hack: Set notification to ring when it's out of low battery mode
---

Image adapted from: @jessicawangofficial
How to set custom charging notification on iPhone:
Shortcuts > Create Personal Automation > Select When Low Power Mode 'Is Turned Off' > Add Action > Documents > Speak Text

Set the notification phrase (e.g. "Your phone has been charged, unplug now") > Disable 'Ask Before Running'
It's borderline painful being torn from your phone when it's low on juice, but this hack lets you go about your business instead of checking constantly to see its charging progress. You can set a custom notification to ring once your phone is out of low-battery mode, typing out a phrase for Siri to announce.
This also prevents overcharging on days where you plug in your phone and forget about it for hours on end. Even from a separate room, you'll be able to hear the handy reminder chime. 
---
Pay with DBS/POSB Cards for cash rebates on Apple Online Store
---
A worthy investment, quality electronics like the ones from Apple are undoubtedly quite the splurge – so you might as well rack up some hefty rebates while you're at it. Shop via the dedicated link below from now till 14th September 2020 and pay with your DBS/POSB Card to enjoy an exclusive 4% cash rebate.
Here's how it works:
Shop for purchases on

go.dbs.com/apple

Register your DBS/POSB Card using the first 6 & last 4 digits of your card number on the access page. 

Charge your purchases to the same card, rebate will be credited by 31st Oct 2020.
Besides getting a snazzy new iPhone for yourself and your loved one (capped at 2 units), this deal is also applicable for other Apple goodies (capped at 5 units per product) like MacBook laptops to enhance your Work From Home or Home-Based Learning experience, and the Apple Watch series for chic wearable tech. 
---
This post was brought to you by DBS.
Image adapted from (L-R): Gadget Hacks, iDownloadBlog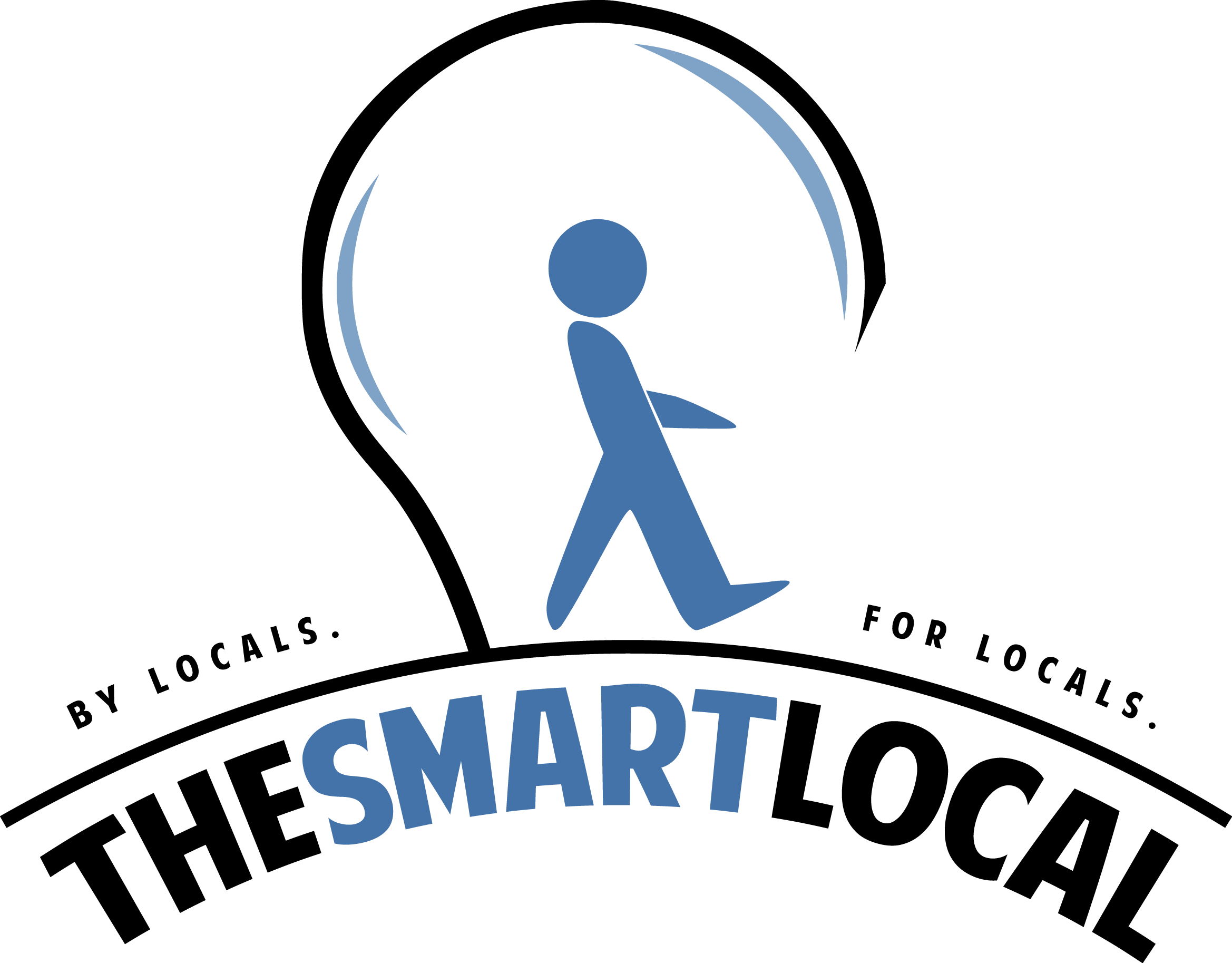 Drop us your email so you won't miss the latest news.