Home karaoke systems Singapore 
---
Singing our hearts out at our favourite karaoke joints is a national pastime, to be honest. So much so that we even wrote an article about the top karaoke songs we love belting out. While going to Teo Heng or K.STAR is always an option, singing classics from the comfort of our homes just hits different, y'know?
---
Where to buy full karaoke sets in Singapore
---
Home karaoke systems are pretty easy to set up – you don't need to allocate a whole room for it since most of them come pretty compact. Convert your living space into an in-house KTV studio with the 6 karaoke sets below, which come complete with song libraries, microphones, amplifiers and speakers.
No more time limitations or fighting for a weekend slot? Yes please.
---
1. MB Karaoke KTV-888 – Mix & match top speaker and hi-fi brands
---

The MB Karaoke KTV system has key control, voice recognition, and song scoring features for a karaoke game night with friends. Plus, you can even record your singing for the memories.
Image credit: MB Karaoke
An all-in-one system that comes with a complete setup of quality equipment, the MB Karaoke KTV-888 is all you need to channel your inner Ariana Grande and hit those whistle notes with ease. The set-up is powered by the MB Karaoke Box that features a large 18.5" touchscreen and a massive 3TB hard disk perfect for song hoarders. 
You'll also get a pair of high-quality three-way karaoke speakers and two wireless microphones, along with an amplifier system that ensures zero annoying feedback during your emotional duets. Apart from the 300,000 backing tracks on their constantly updated KTV system, you can also request for specific songs, or even play YouTube videos for truly unlimited options.

Songs are downloaded in under 10 seconds and come with romanised lyrics for easy sing-along
Image credit: MB Karaoke
As a bonus, you'll be able to mix-and-match some of the best hi-fi components in your setup including brands like Pioneer and Martin Roland – perfect for home karaoke aficionados and audiophiles alike. 
To seal the deal, not only will you enjoy zero subscription fees, you'll also get to enjoy a free 3-year warranty, along with free delivery and installation (worth $100) when you purchase the KTV-888 on Shopee.
Price: From $1,698
Get the MB KTV-888
---
2. Teo Heng – Recreate the KTV experience at home
---
Teo Heng is a brand name that needs little to no introduction, seeing as most of us have crooned our way through their song list at least once in our lives. And while we patiently await the reopening of our beloved KTV studios, you can now recreate your very own "Teo Heng" experience at home with karaoke sets and mic sterilisers from their home band, WASUKA.
Everything else you'll need to complete a set up to impress is available for sale on their website. Think: subwoofers, microphones and mixers from other renowned brands like BestKara and BMB. 

WASUKA set ($1,399) comes with a song machine, amplifier, two speakers and two wireless mics.
Image adapted from: Teo Heng
For those looking for something compact, check out their portable Wakusa MWM-88 & Popsicle bundle from just $499. It requires minimal effort to set up, so you can get to crooning your favourite Sam Smith hits ASAP without having to fumble with wiring. 
Now, all that's missing are their iconic tambourines and maracas to get the fam in the KTV mood.
Price: From $430 for a portable karaoke system
Get a Teo Heng Karaoke System
---
3. Powerhouse Home Karaoke System – Pinyin and romanised lyrics to help you master Mandarin, Dialect and Korean songs
---

The Powerhouse Karaoke System comes with free weekly update of songs in 17 languages
Image credit: Powerhouse Home Karaoke Systems
Most of us might know the pains of heading to a karaoke joint and finding out that our favourite song isn't in the library. That won't be a problem with Powerhouse Home Karaoke, where their vast music library is updated every week with new songs for free in 17 different languages. Think everything from the latest children's nursery rhymes to heavy metal hits to headbang to.
If the latest single from the artiste you're looking for isn't on the system yet, you can also request for it to be added to Powerhouse's library and you'll be able to jam out to it within 10 days.


Powerhouse offers myriad genres from NDP songs to Christmas jingles
Image credit: Powerhouse Home Karaoke Systems
For all our fellow jiak kantang pals who struggle through songs like Hai Kuo Tian Kong 海阔天空, fret not. Powerhouse has kindly created pinyin versions of thousands of popular songs in Hokkien, Canto, and other dialects so you won't FOMO during the chorus. Even the BTS army that can't read Hangul yet can also sing along to Fake Love with the romanised version included.

No more excuses for you to butcher Korean lyrics during karaoke nights
Image credit: Powerhouse Home Karaoke Systems
If space is an issue, you can opt for the Powerhouse Slim Karaoke System with speakers that are only 8CM thick and can easily fit into any TV console. But don't let its small profile fool you; the speakers and the similarly-sized subwoofer are still powerful enough to fill your living room with enough bass for an immersive karaoke experience.
P.S. Powerhouse provides a 2-year warranty on all their products from the touchscreen system to the speakers. They also offer on-site warranty for the first six months, saving you the hassle of travelling to their service center.
Price: $699 for non-touchscreen version including the song library | $1,249 for the touchscreen version including the song library
Get the Powerhouse Karaoke System
---
4. Popsical Remix – Easy to use with > 200,000 songs 
---

Image credit: @popsicalkaraoke via Instagram
If complex sound systems aren't your forte, Popsicle Remix is a fuss-free option that non-techies won't have a problem with. Operated via a mobile phone app (iOS, Android), this system has minimal clunkiness and clutter. Wireless microphones are included in the package as well!
Sing your lungs out and hold as many K-parties as you'd like. With their monthly subscription ($10.99/month), you'll be getting access to more than 200,000 songs that come in 14 different languages to keep things fresh each round. Both oldies and latest hits can be found with this option, with their constantly updated library of songs as well.
While portability might not be the main priority when it comes to karaoke machines, you can also easily change the locale of your singing sessions from one friend's home to the next with their compact setup that fits into a handbag.
Price: From $499 for a set with a song library and two microphones
---
5. AC Ryan – Scoring function to challenge yourself
---

Image credit: AC Ryan
Founded by Singaporeans, AC Ryan knows the fine details that matter for true karaoke fanatics. On their handy touchscreen panel, search for songs by drawing out Chinese characters with your finger and searching by title or singer, or pinyin – just like what's offered at more modern KTVs. 
Also challenge yourself with their point-scoring function that might take you one step closer to hitting high notes like Mariah Carey does. It also works for those who want to challenge their friends to a singoff!
Price: From $1,699 for a full set with song library, speaker, subwoofer and 2 microphones
Get an AC Ryan home karaoke system
---
6. Harujiz – Monthly song update and language variety
---

Image adapted from: Samantha T
Stay in tune with the latest hits with Harujiz, which constantly updates their library of songs every month from an online cloud. It's not just English songs you can get in this system either – for those looking for Spanish songs beyond Senorita and Despacito, they're known to have a database of Spanish songs, along with jams in 11 other languages. 
As a cherry on top, there's also an AI function that allows you to pick songs based on voice commands – which is unfortunately currently limited to Chinese songs, but is nevertheless a cool option to have.
Price: From $505 for song library
---
Budget-friendly alternatives
---
Despite being an important component of a dream home for many of us, home karaokes are certainly not the cheapest entertainment option to have. For those looking for wallet-friendly alternatives that don't stretch into the 4 digits, consider just purchasing specific components.
Song libraries are the priciest component of each set and you can cut down the price tag significantly by looking for free alternatives like karaoke playlists on Youtube. For instance, Powerhouse Karaoke sells the sound system for just $499 – much cheaper than the full set at $1,699. 
Those with an Apple Music subscription also have access to its new Sing feature that boasts their full catalogue of tracks; we're talking about millions of chart-topping hits. The feature lets you adjust the artist's vocals to your liking whilst real-time lyrics play on the screen of your iPhone, iPad, or Apple TV.

Image credit: Apple
Alternatively, you could also make do with these free karaoke Youtube channels:
Some popular karaoke Youtube channels to follow: 
For the bare minimum to create KTV feels, you can get just a microphone from $35 on Shopee.  Also check out our guide on how to have a pseudo KTV experience at home, complete with apps and online resources.
---
Things to consider before setting up a KTV at home
---
Some of us prefer to belt our hearts out to Adele's melodious tracks, while others prefer to flex our rapping skills with a dose of Eminem. But one thing's for sure – we often get carried away, and things can get pretty loud. This is perfectly fine until you realise you're at home and there's this thing called neighbours.
As much as possible, none of us want to be that neighbour. HDB guidelines stipulate that noise levels have to be kept down between 10.30pm to 7am; for condominiums, the hours depend on the individual management. If you're living on private property, it'll be up to your neighbourly discretion. 
Hours aside, the right thing to do is to keep volumes at a reasonable level, but no one wants to whisper their favourite songs into the mic, even if the song's Careless Whisper. For those who're installing the system in a designated room, there are ways to keep the music in, such as with soundproofing panels ($8.70) and noise-reduction door seals ($9.60), easily purchasable online.
---
How to have a home karaoke Singapore
---
Karaoke is the answer to many problems – especially the perpetual question, "what should we do today", that plagues most get-togethers. For those who need karaoke sessions on demand, these home karaoke sets and alternatives are at the tips of your fingers, anytime you want. 
For more similar articles, check out: 
---
This article contains partial partnership content. However, all opinions are ours.
Original article published on 9th Sep 2020. Last updated by Josiah Neo on 16th January 2023.
Cover image adapted from: MB Karaoke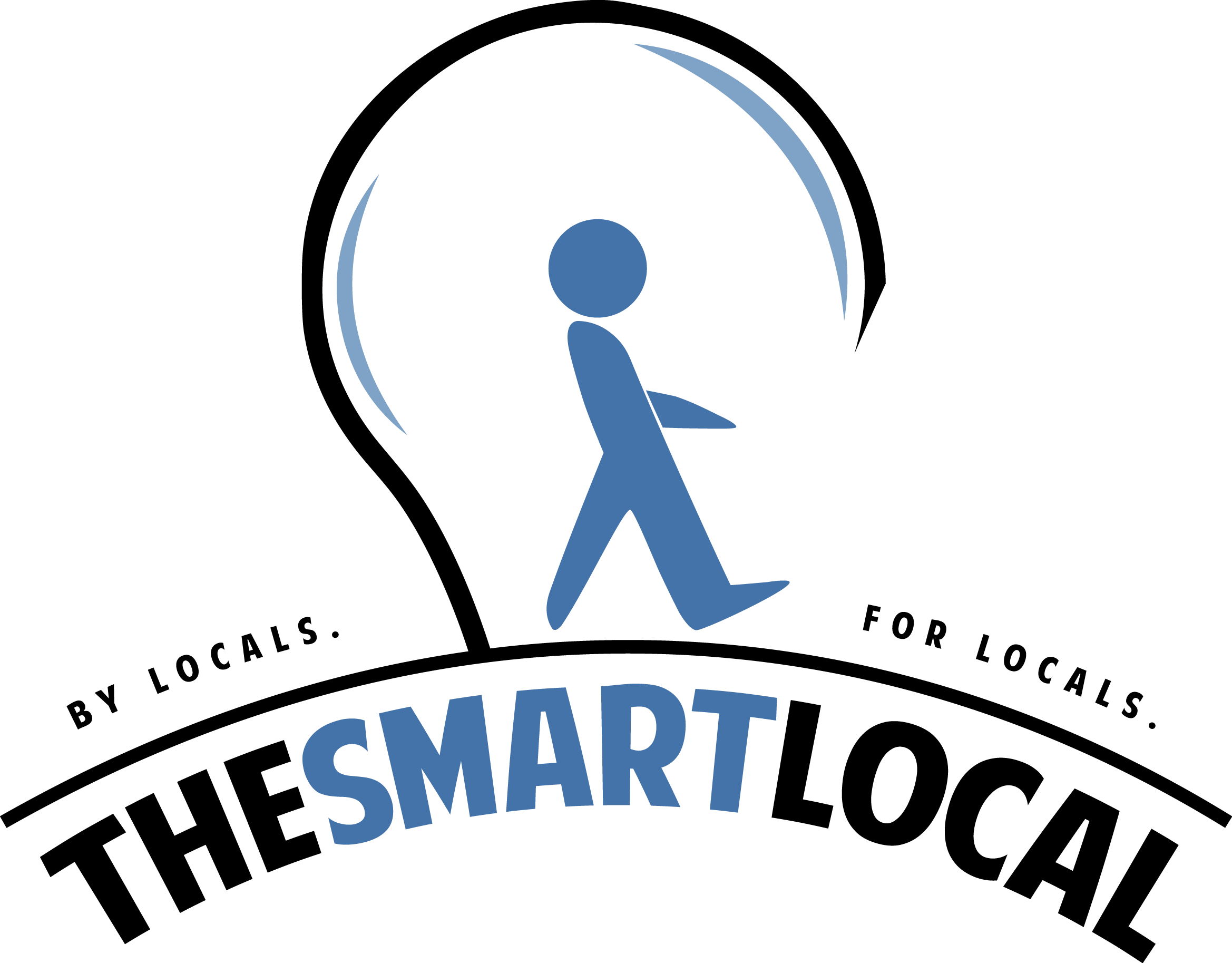 Drop us your email so you won't miss the latest news.