Trying to rediscover my Chinese heritage
---
It's well-known that Chinese is one of the world's hardest languages to learn, and like many fellow Singaporeans who take it as a second language, I found it an uphill task. Raised in an English-speaking home and educated in westernised schools, I was unabashedly jiak kantang * – and felt strongly that my Chinese heritage was mostly limited to my IC and Mother Tongue.
But little would I know that well into my early adulthood, I would attempt to rediscover my Chinese heritage after being spurred on by a smattering of experiences: ranging from Hokkien peng (soldiers) in National Service to university photowalks. 
Though I still struggle to dabao laksa at hawker centres without rehearsing my order a dozen times, my journey to retrace and relearn languages, family history and identity has been extremely rewarding:
*For the uninitiated, "jiak kantang" is a combination of Hokkien and Malay meaning "eat potato" – referring to individuals that are Westernised, and who don't know a lot about their own culture.
---
Growing up in an English-speaking environment
---

I performed rather well in Mandarin during primary school, and even got a thoughtful "award" from my P6 Chinese teacher for scoring good grades in my midterm exam.
Image credit: Ian Ling
My parents are rather well-spoken, and a typical dinner at the Ling household would involve animated debates about politics and the news – in English. But especially early on in my schooling years, my folks did go to great lengths to ensure that my Mandarin was up to scratch.
From declaring a weekly "Speak Chinese Saturday" and taping strips of paper to the bottom part of the TV screen to block English subtitles, my parents also signed me up for a barrage of Chinese tuition classes. Needless to say, trudging through Chinese assessment books and reading aloud article after article from the Lianhe Zaobao newspaper wasn't fun at all.

Mum would tape a strip of paper over the bottom half of the TV screen – blocking the English subtitles and forcing us to listen closely to the Mandarin dialogue on Channel 8 or Channel U.
Image credit: Carousell
But despite their best efforts, my Chinese grades began to plummet post-PSLE. I loved reading and was curious from a young age, so Literature and History were natural favourites in Secondary School – and I gladly traded the hours memorising Chinese idioms and characters for my newfound passions.

My Secondary 3 class posing in front of Shilin Market in Taipei, Taiwan.
Image credit: Ian Ling
There, despite having several excellent Chinese language teachers and meaningful overseas immersion programmes including one to Taiwan, my Chinese grades faltered and I consistently scored "E"s and "F"s. 
Like many who struggled with their Mother Tongue, upon collecting my "O" Level grades, I seriously considered taking on a Polytechnic diploma to avoid the nightmare altogether.

I scored a failing "S" grade for Chinese Language during my JC promotional exams – thankfully, I got promoted to J2.
Image credit: Ian Ling
But still, I trudged on to JC, where my lackadaisical performance snowballed and I literally came in with the lowest score in the whole level for my J1 promotional exams.
My struggles with the Chinese language pervaded other aspects of my life: Chinese New Year often meant awkwardly reciting greetings to rake in angbao, and dabao-ing food at the hawker centre involved anxious rehearsals of my order and loads of stuttering when it came to my turn.
Things came to a head when a hawker aunty laughed her head off when I requested for fishcake by asking for 鱼蛋糕 (yu dan gao) – literally meaning a sponge cake made of fish. I had also become notorious among friends for my terrible Chinese, who tease me to this day about my run-in with Chinese airport officers when I declared my occupation as a tech journalist as 电池记者 (dian chi ji zhe) – battery journalist.
---
Realising the importance of my Chinese heritage
---

Eh, mai tu liao (don't take your time).
Image credit: Ian Ling
Oddly, it was only in my early adulthood when I realised the importance of my Chinese heritage. Chatting with my predominantly Chinese-speaking JC peers and Hokkien-spouting army mates spurred me on to improve both my Chinese and dialect skills.

Photowalks to Singaporean landmarks were often attended by curious international students
Image credit: @nusps
The real kicker was the intense embarrassment I felt while conducting a photowalk in Chinatown during university days in the photography club. Surrounded by overseas exchange students, I burnt in shame as I fumbled around Wikipedia to introduce prominent Chinese temples, historical landmarks and architecture – especially as a Chinese myself.

My poor Chinese language skills were also a huge obstacle during frequent work trips to cities like Guangzhou, Shanghai and Taiwan.
Image credit: Ian Ling
But struggles with language aside, these experiences were a sobering reminder that unless I started to look, ask and dig about to learn about my heritage, I wouldn't have much to tell future generations about their own roots.
---
Rediscovering my Chinese heritage
---

Scenes from a town near my grandparents' village in Sitiawan
Image credit: Krasue Chai
Chatting with my parents and grandparents, I realised that my Chinese heritage had little to do with the tough Mother Tongue textbooks and endless exams of my schooling days. Instead, I learnt about a huge network of family and friends in Malaysia, and of touching stories of tough sacrifices to ensure future generations had a better living.
"Chinese" has always been to me a tough school subject with unintelligible characters, so what struck me the most was how diverse the cultures were – just within my family. I take after my father's Hokkien roots, but my Teochew mum brings a different world of cuisine and language into the mix. 

My maternal grandfather was also a Baba Peranakan who spoke Malay
Image credit: Ian Ling
But when it comes to picking up Chinese and my dialects in my adulthood, opportunities to use them in day-to-day life are now scarce. But just a few years back, I landed a Chemistry tuition gig for a Chinese-speaking student – and yes, that meant picking up super-cheem terminology: I can now recite the Reactivity Series in Mandarin.
As someone who's curious about the origins of unique expressions we use here in Singapore, mealtime conversations now usually see me quizzing my parents on our dialects and family history.
And it's not just me – my journey of rediscovery seems to reflect a wider trend among peers with similar jiak kentang backgrounds, too. Like myself, curious about their roots, several of my childhood friends have also spent hours researching and reading jiapu ancestral record books to discover new facts about our heritage – which we excitedly discuss over dinner and drinks.

Adulting: poring over pages of genealogy books to rediscover our heritage?
Image credit: @mychinaroots
---
Uncover our unique heritage at SCCC Cultural Extravaganza 2021
---
It can't be denied that the Chinese language is immensely challenging, and for many Chinese in Singapore, it's something we either loathe, love or live with. But our Singapore Chinese heritage is far more than just textbooks and compositions – it's a unique intermingling of the multitude of fellow local cultures in our tightly-knit society.
To celebrate our one-of-a-kind mix of cross-cultural connections, the Singapore Chinese Cultural Centre (SCCC) Cultural Extravanganza 2021 showcases our vibrant cultures and ways they intermingle. 

Image credit: Night Walker
Fans of the performing arts will be wowed by a spate of free online performances on the SCCC Facebook page. These include Wednesday Waltz by the Singapore Chinese Orchestra on 2nd June, Night Walker by RuanAtWork and Jazz it Up! 2021 Concert by Jazz Association (Singapore) on 20th June. 
Other highlights airing in the month of June on the SCCC YouTube channel include Age of Revelation by the SAthe Collective on 12th June, Songs of the Dragon Kiln by Dingyi Music Company and Masters of Comedy 2 by TOY Factory. 
Masters of Comedy 2
Image credit: SCCC
You wouldn't even need to head out the door to get your dose of cultural immersion. Tune in to the award-winning Mandarin theatrical show First Fleet by Nine Years Theatre, or be inspired with a film feature on a local female artist, Tang Ling Nah's pursuit of her dreams. 
You can also catch Pán (online stream on SISTIC, pay as you wish) by T.H.E Dance Company, which will invite you to explore how our cultures constantly merge and converge, and give birth to new and innovative music, rituals and even languages. 

Image credit: teapasar
Singapore's thriving tea scene has been steadily growing, and you can explore the culture, practices and origins of tea culture around the world at the FanTEAstic! virtual tea carnival. In addition to quizzes and games, you can also snag over 20 local tea brands offering everything from fizzy kombuchas to traditional Chinese tea blends on their virtual marketplace.

You can also find several IG-worthy installations and exhibitions at SCCC's Concourse and Rooftop Garden
Image credit: SCCC
With many exciting programmes over 30 days, SCCC Cultural Extravaganza 2021 brings a wide range of programmes to keep you entertained as you rediscover our unique Singaporean heritage. 
---
This article was brought to you by the Singapore Chinese Cultural Centre.
Cover image credit: Ian Ling, @mychinaroots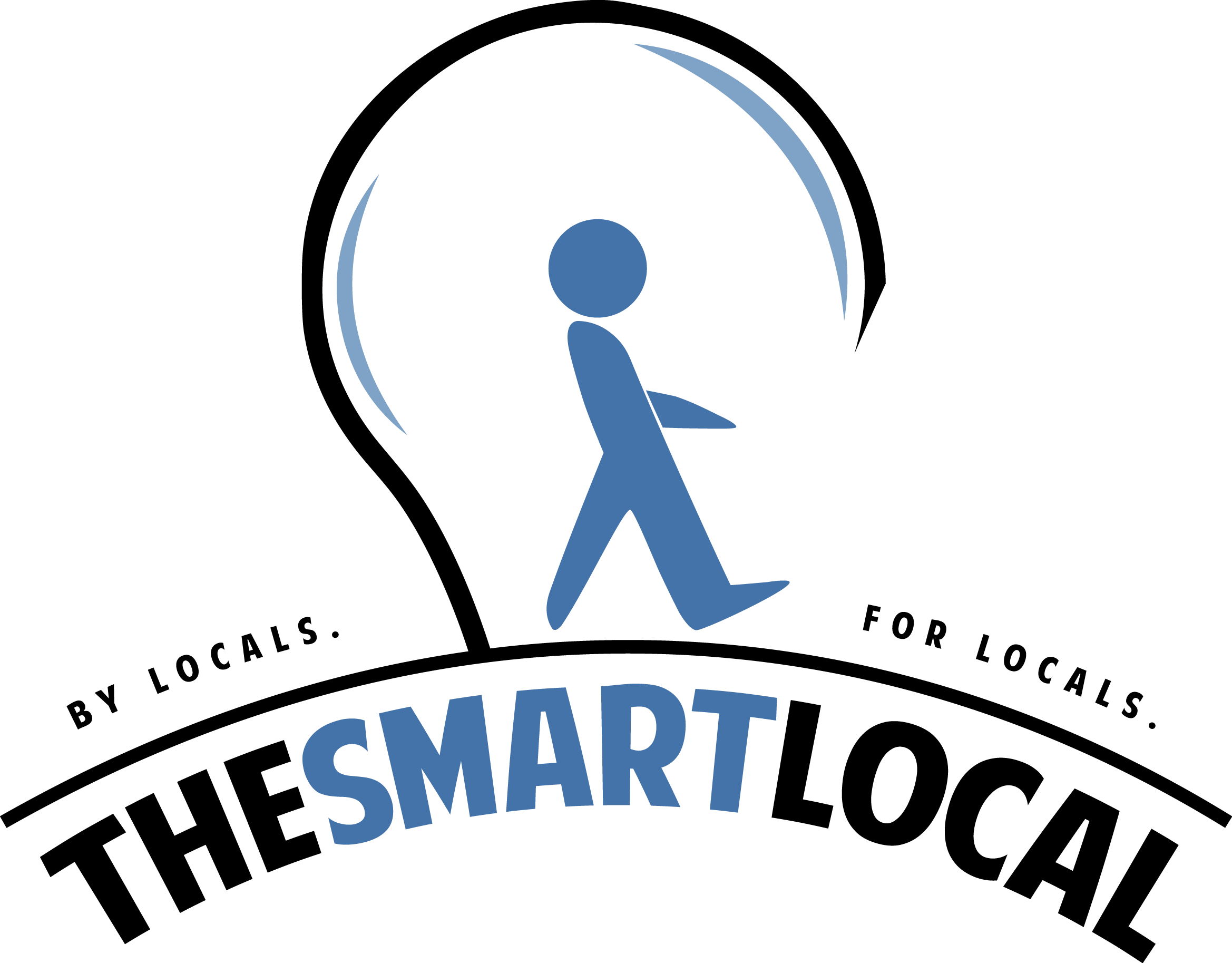 Drop us your email so you won't miss the latest news.